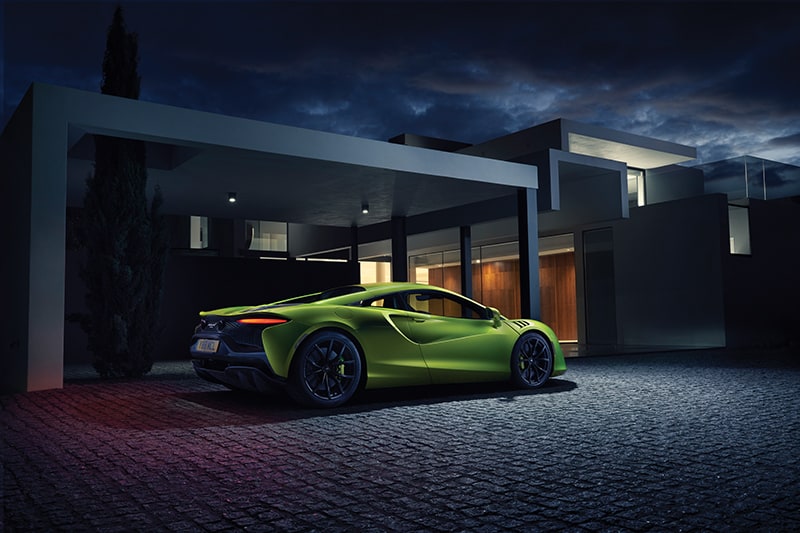 McLaren's new high-performance hybrid, the Artura, isn't just a sculptural stunner. Powerful, agile and technically advanced, this next-gen supercar from the legendary British automaker delivers a next-level experience behind the wheel.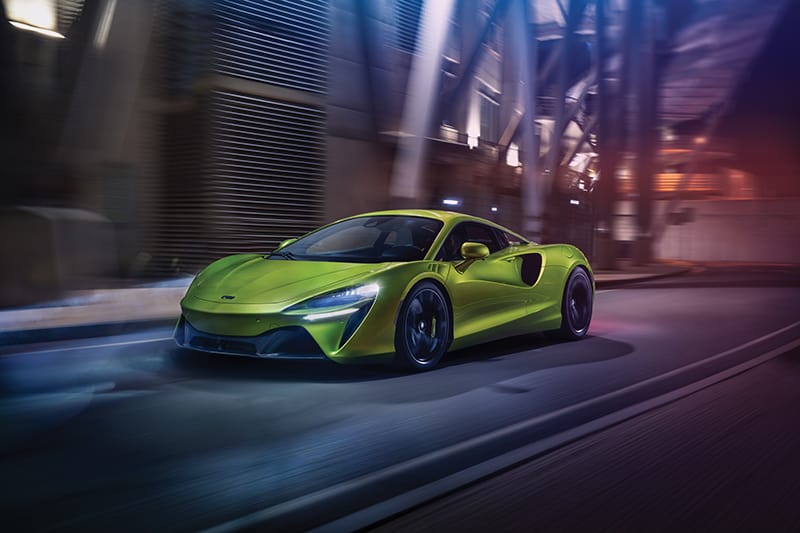 "People can't wait to drive it," says Adrienne McGrath, McLaren Montréal marketing director.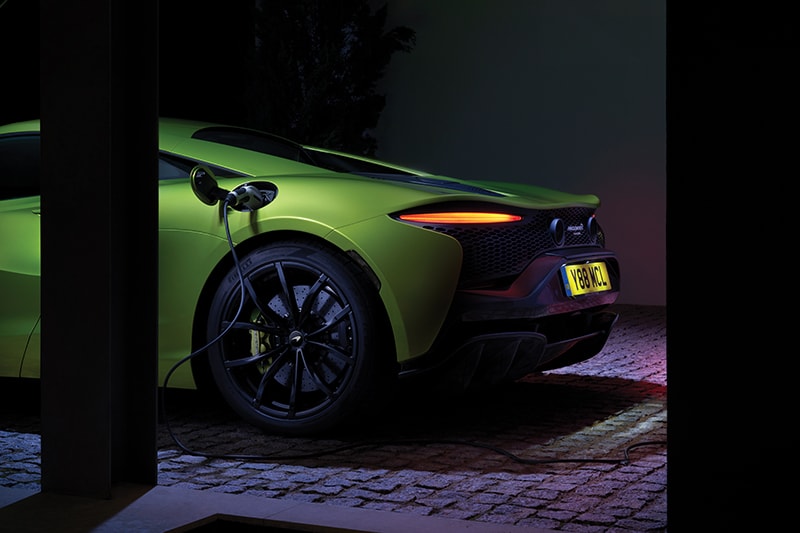 As "the first production plug-in hybrid, it is the way of the future," she adds. "You can drive 30 kilometres fully electric with the Artura."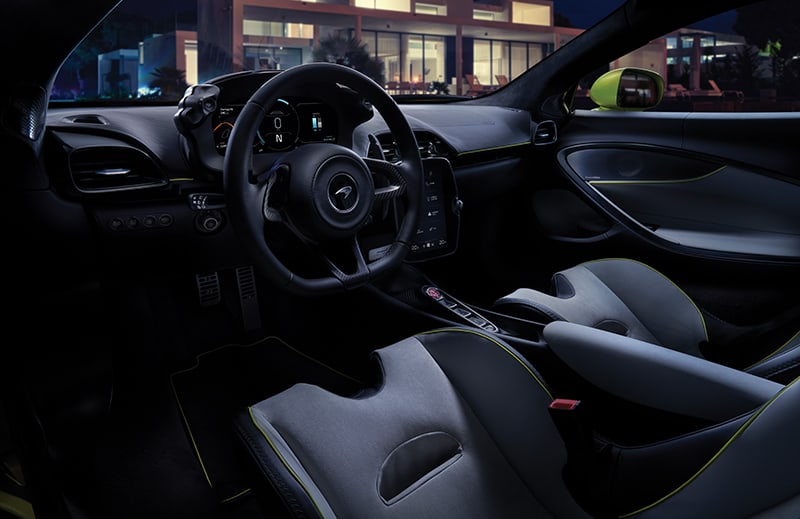 A new carbon-fiber monocoque chassis, called McLaren Carbon Lightweight Architecture (MCLA), and a V6 twin-turbocharged hybrid engine are two of its key components, delivering strength, power and impressive performance. What's more, "McLaren came out with a new, lighter battery pack for the Artura, keeping it super lightweight for a hybrid," Adrienne notes. Adaptive cruise control and adaptive headlights are other firsts she mentions, adding, "The Artura is the only exotic supercar that has a five-year warranty."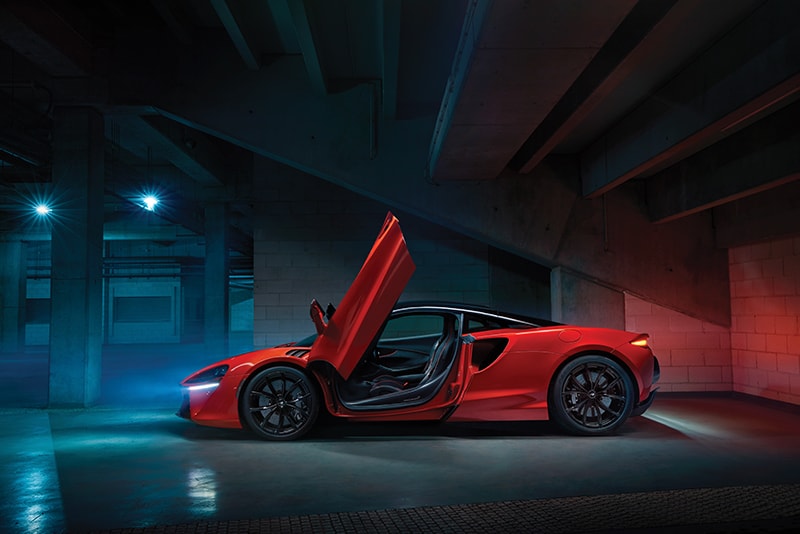 It's certainly a thrilling car to drive and to own, thanks to McLaren's illustrious racing DNA and the brand's undeniable prestige.
You may want to cruise serenely, in EV mode, doing your best Bruce Wayne-in-Gotham impression, so passersby can admire its iconic dihedral doors. They're also sure to realize this beauty can go like a bat out of … the batcave.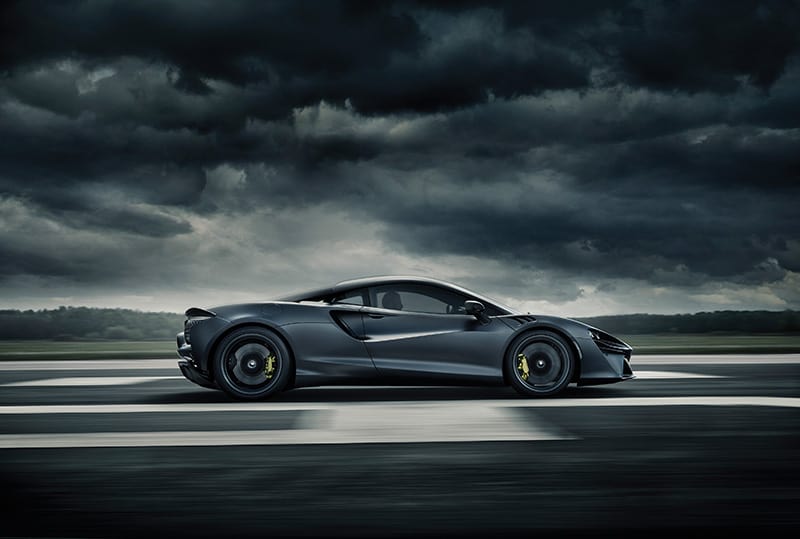 Top speed is 330 km/h. (Yes, that's a three.) It takes just three seconds to go from 0 to 100 km/h; 8.3 seconds to zoom from 0 to 200 km/h; 21.5 seconds to skyrocket from 0 to 300 km/h.
There's also plenty of room in the trunk to store your cape—and lots more. Luggage capacity is 160 litres. Inside, a roomy cabin offers ample leg room, and there's plenty of connectivity along with infotainment perks. Apple CarPlay®, Android Auto, two HD screens and natural language voice control are some of the highlights. But the real thrill is to be behind the wheel. Details: mclarenmontreal.com.