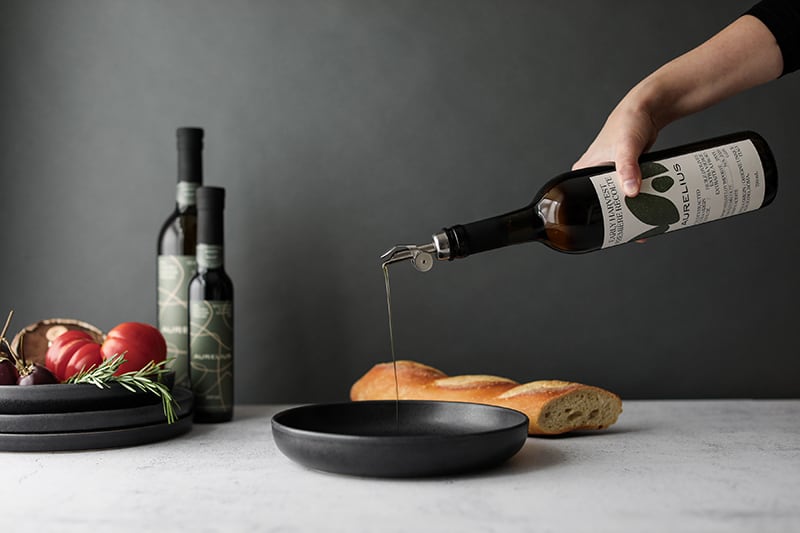 to enjoy at home
By Brigitte Hasbron
Ottawa area gastronomes are fortunate to have access to some of the best culinary products on the market, many of which are game changers for an at-home dining experience. Picture refined olive oils imported from Italy, boundless cheese selections that would make any turophile swoon, and baked goods that transport your senses to a Paris café. The piece de résistance? Melt-in-your-mouth Japanese A5 Wagyu beef. Welcome to my world of indulgences—in the comfort of your home.
Nonna Approved
Highly touted in home and restaurant kitchens around the world, olive oil reigns supreme for its versatility and distinctive taste.
As an importer of exclusive artisanal olive oils and balsamic vinegars from small artisan producers in Italy, Aurelius owner Mike George has achieved a solid following amongst food lovers. Naturally, and to the delight of fine dining patrons, many top Ottawa restaurants use Aurelius' exclusive products. Located at 1283b Wellington Street West, this unique olive oil and balsamic vinegar tasting boutique stands out for its dedication to the craft of high-quality artisan products that enhance any dish. If you're anything like me, and you enjoy dipping fresh bread into olive oil and balsamic followed by sea salt, this is where you stock up. aureliusfoodco.com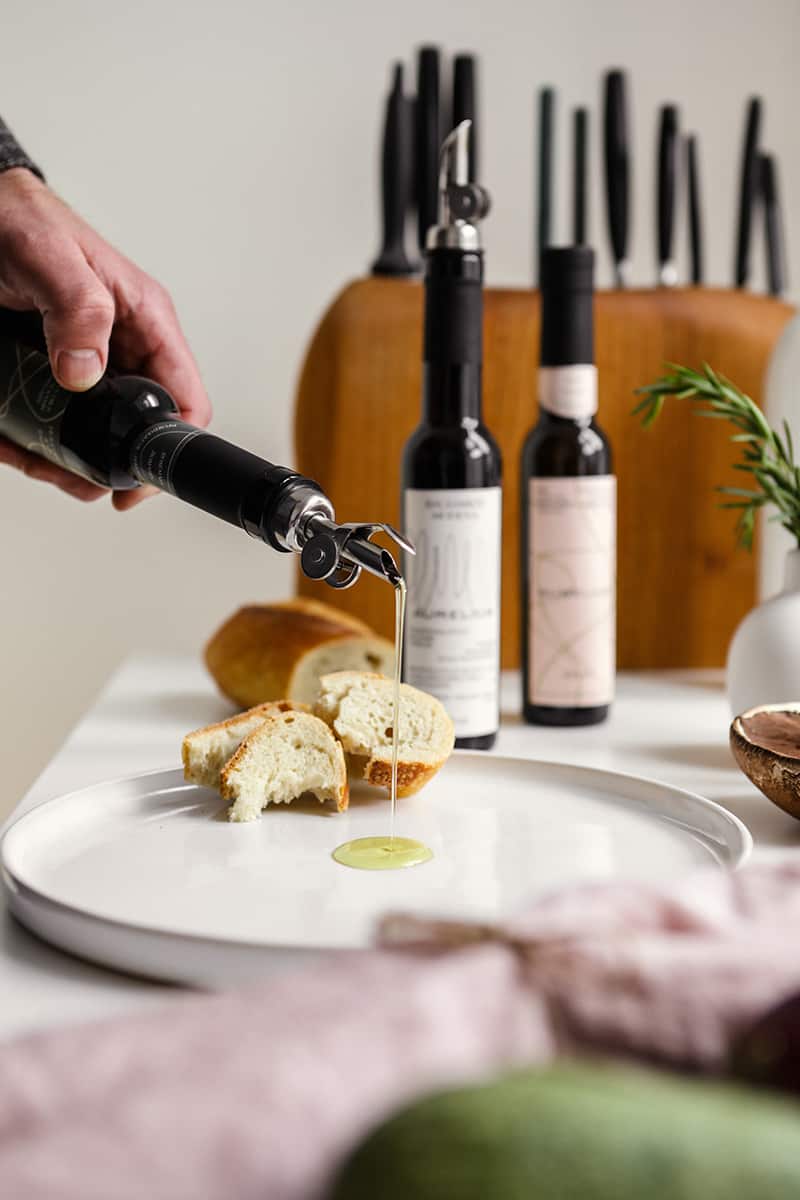 What really sets us apart from other stores like us is our exclusive line. Our Early Harvest extra virgin olive oil is sourced from the small village in Italy where my family lives, Sacrofano. Mike George, owner of Aurelius Food Co.
At La Bottega Nicastro, it's the story of five generations of brothers, cousins, aunts and uncles with a passion for sharing great food with loved ones. A family dinner mentality has enabled this Italian grocer to not only continue in business for many years, but also to grow and prosper. Since 1972, the Nicastros have been importing the finest goods from Italy, starting from a store on Gladstone Avenue. Since 1995, La Bottega has been a delectable presence in the ByWard Market, offering products made with integrity and infused with the spirit of the people who produce them. From pasta, sauces and meatballs to olive oils, cheeses, cured meats and wine, the shop at 64 George Street provides patrons with all of Nonna's pantry "must haves" along with gourmet treats. This is classic comfort food for people who wish to eat to their heart's content. Mangia! Mangia! labottega.ca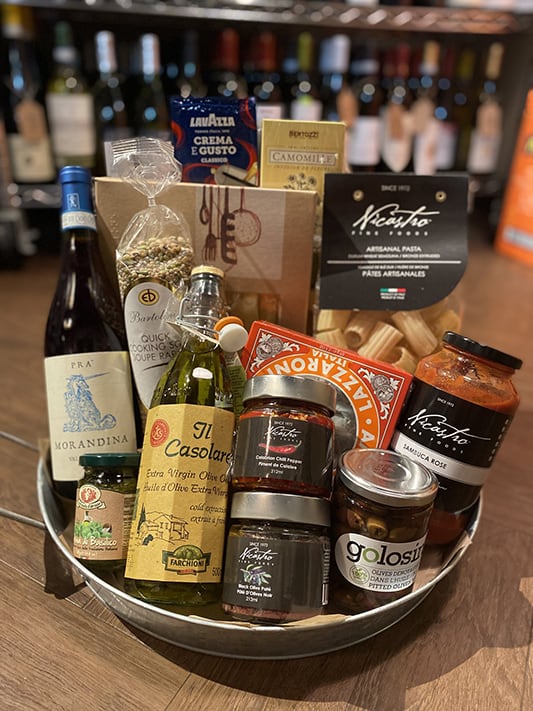 With lack of travel, everyone wants to enjoy the ingredients and meals they might be eating in Florence, Sicily, Barcelona or Paris. It's nice to see people cooking great meals at home. Pat Nicastro, Owner of La Bottega Nicastro
Cheese Please
Ah cheese! The adored, multifaceted kitchen staple is so versatile there are no limits on how it can be served. Whether baked, grilled, melted or flambéed, its sole purpose is to be enjoyed. This leads us to two local boutiques that have cheese aficionados storming their counters in droves.
With enthusiasm and a quest for new and interesting products, especially from local vendors, Kanata's Grace in the Kitchen, at 442 Hazeldean Road, excels in being current and relevant while catering to customers' culinary needs. Indeed the cheese shop, Serious Cheese, offers some of the best cheeses from around the world. One of the signature products, made in-house by Grace in the Kitchen's cheesemongers, is the best-selling Serious Cheese Truffle Brie. This insanely decadent soft cheese oozes truffle flavour and is the definite star on any cheese board. graceinthekitchen.ca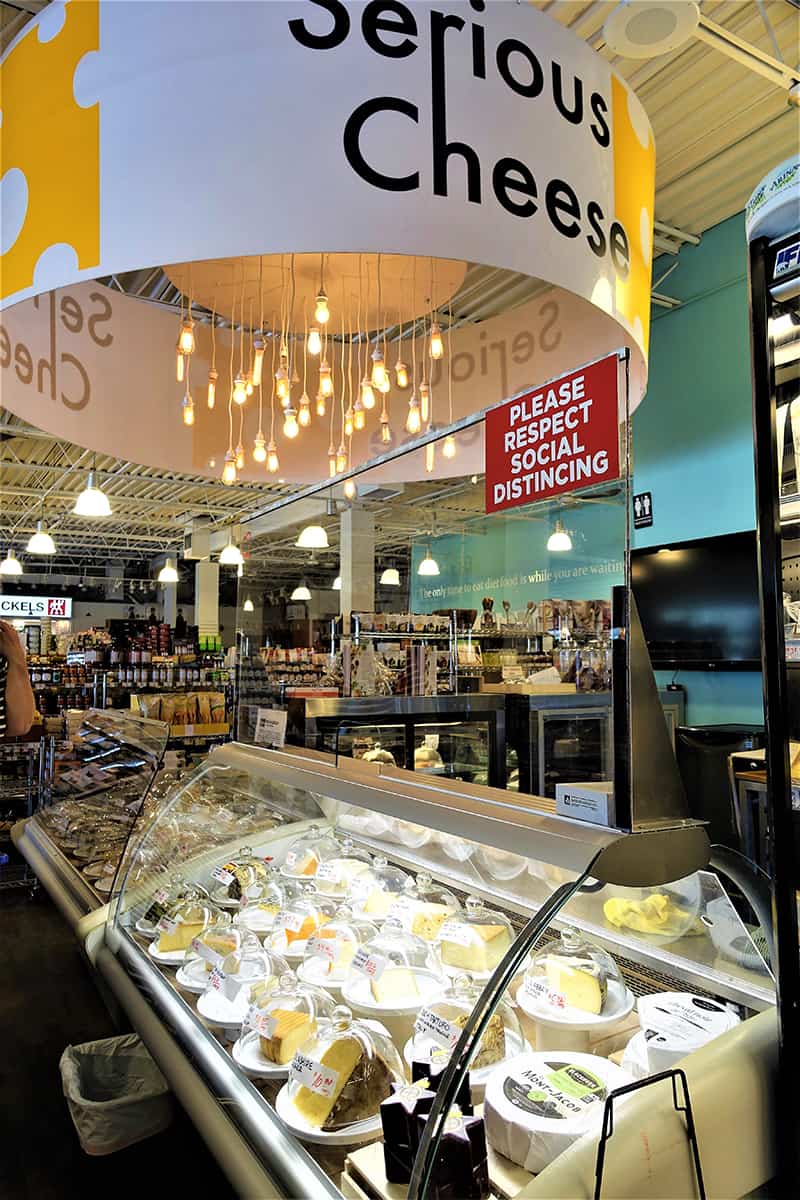 Our store is really dedicated to helping our customers in every aspect of their kitchen, whether it be finding that difficult ingredient for a new recipe, to having quality cookware, to even making a weeknight meal easier with one of our frozen entrees. Bert Plomer, owner of Grace in the Kitchen
Moving east to 103 Beechwood Avenue, Jacobsons is a family-run gourmet food shop specializing in fine foods and artisan cheeses. The shop exemplifies the friendships the Jacobsons have cultivated with artisans and producers alike. Each product on the shelves is meticulously chosen for its quality, ingredients and provenance. Many of the cheeses, selected as the most flavoursome and highest-quality of their kind, are exclusive to this shop. Over the years, the Jacobsons have shared their passion for fine foods by providing customers with curated care packages filled with gourmet goodies that provide a perfect way to connect with those we love.
For me, a trip to Jacobsons is an adventure. I know that no matter the occasion, my basket will be filled with wonderful local and international products to discover and savour. jacobsons.ca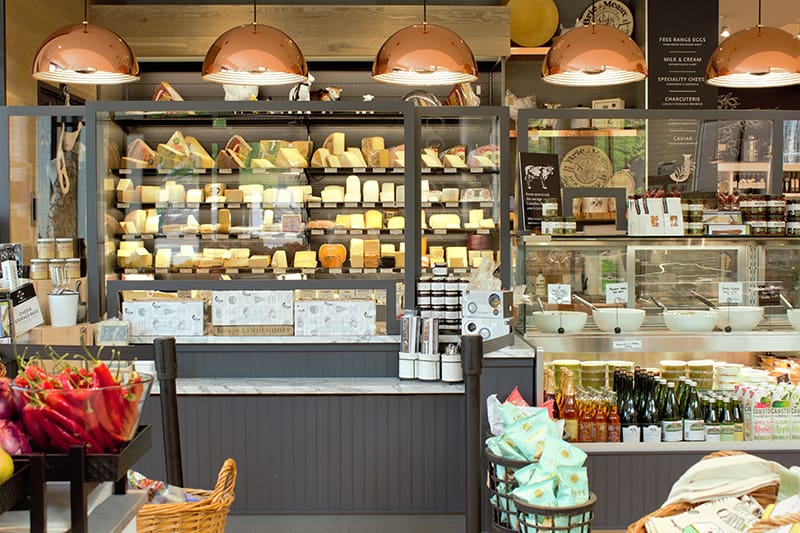 We have remained committed to doing everything we can to care for our community in the ways we know best—ensuring our guests and community members have access to comforting, nourishing food. Jacobsons family
Flavours of the World
Bringing with him the flavours of Paris cafes, internationally trained baker Kevin Mathieson has found his niche in the nation's capital. Kevin and his wife, Stephanie, own Art Is In Boulangerie at 250 City Centre Ave. Unit 112. And thanks to the unique taste of their original Dynamite bread and their bountiful selection of sourdoughs, Art Is In has managed to seduce a whole city. Ever evolving, Kevin has meticulously crafted and launched a savoury menu that has also become a hit with customers. Now the City Centre bakery is also a comfort food mecca, dishing specialty sandwiches, homemade soups, gourmet burgers, sourdough pizzas and an endless array of incredible sweets. As the most beloved bakery in Ottawa, Art Is In is a definite destination for any gourmand. artisinbakery.com
Steak devotees head to The Finch Market, south east of Ottawa, to stock up on incredible beef delicacies, Northern Gold premium meat (an upper 2/3rd AAA program from the foothills of Alberta) and the melt-in-your-mouth umami goodness of Japanese A5 Wagyu. This is a place, at 17 Main Street in Finch, where steak lovers' dreams come true.
The Japanese A5 Wagyu has become the talk of the town for The Finch Market. Chef and co-owner Luc McCabe has much to be happy about, as he knows this delicacy is not easily accessible.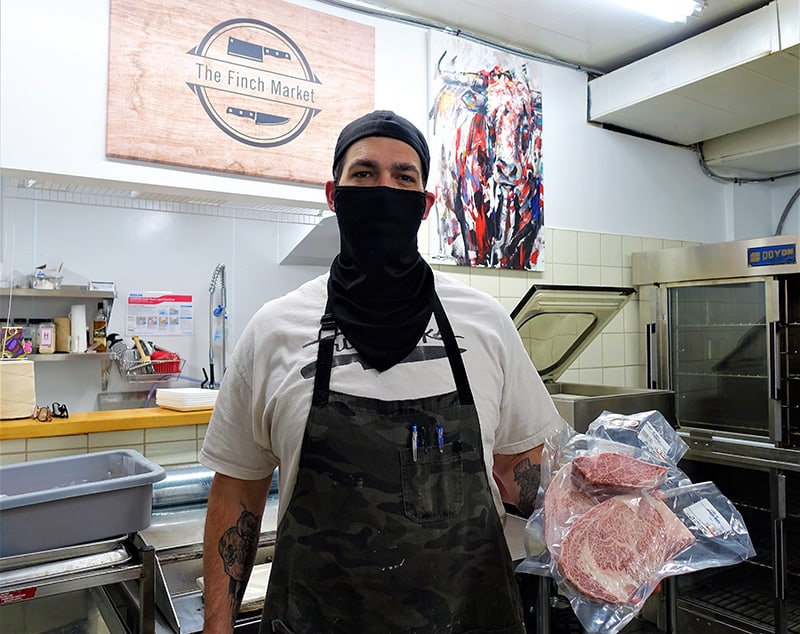 I became certified by the Japanese government and, now with my knowledge and education, I have been able to educate our customers in all that makes [Wagyu] a true delicacy. Chef Luc McCabe, co-owner of The Finch Market
Along with other tasty products, McCabe has been offering customers access to the Spiceology spice brand. McCabe describes the brand as "spices that are chef driven and chef inspired." Spiceology, with its flavour profiles from around the world, has grown in popularity and is now an anchor in the store's spice line. thefinchmarket.ca
The passion the purveyors have for their products and customers is the integral ingredient that binds all these amazing gourmet stores together. Like us, they are seeking pleasure moments from memorable flavours and mouth-watering bites. Trust me when I say you'll want to spend a small fortune in these stores, as everywhere you look you'll discover another indulgent ingredient to take home and savour.