Knowing Your Beef at Harmons Steakhouse
By Brigitte Hasbron
Since the fall of 2021, Harmons Steakhouse has been providing meat lovers with premium cuts of beef and scrumptious premium dining. There's a vast difference, though, between enjoying steak and actually knowing about the beef that's offered. To inform you, I went directly to the source: Michael Korn, Harmons Steakhouse's chef de cuisine.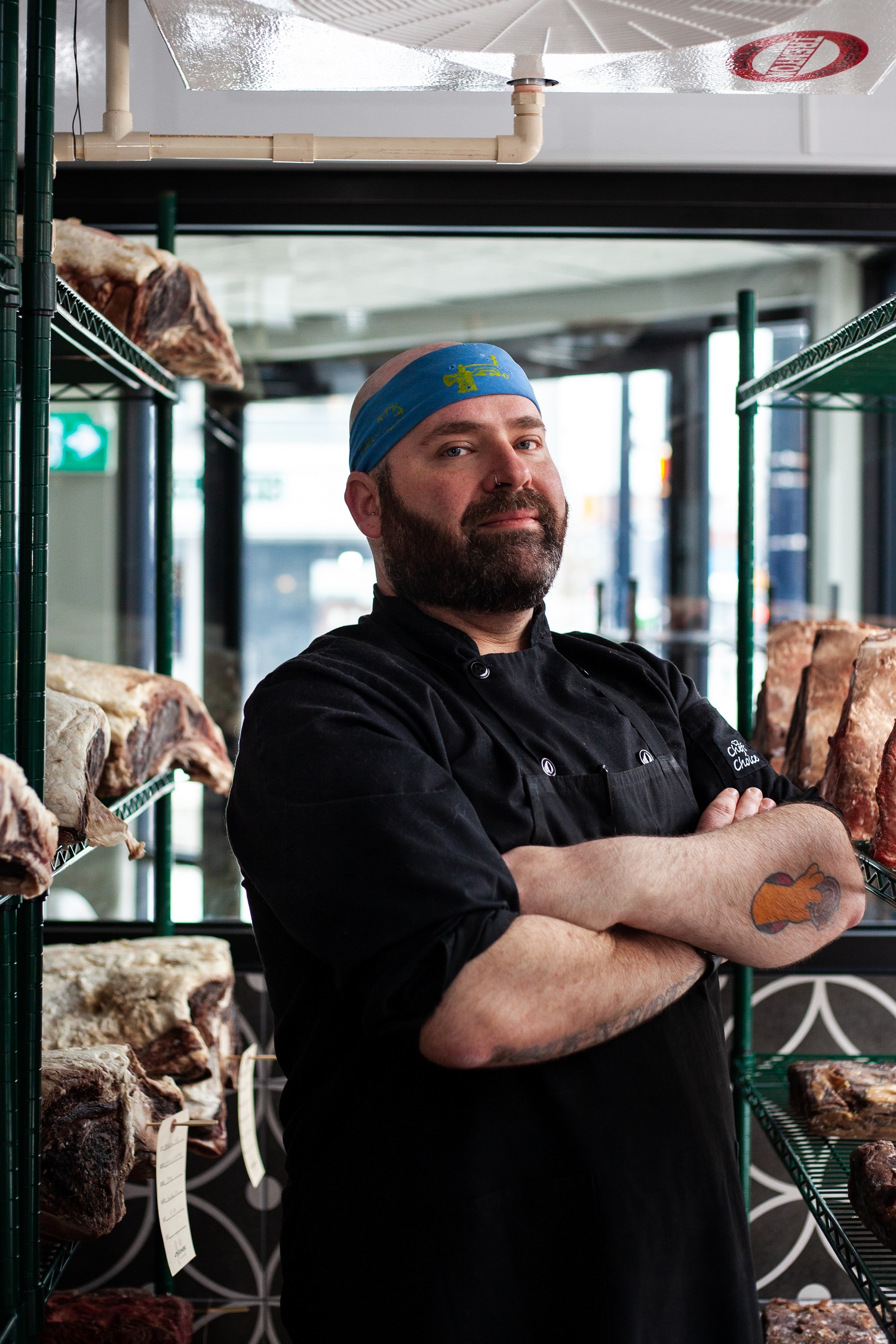 Walking into Harmons' kitchen and seeing the range of steaks was a treat, but before digging in (quite literally), I wanted to know more about the chef responsible for all this deliciousness. Having cooked professionally for over 17 years, chef Korn was brought into the Whalesbone group as chef de cuisine at its Elgin Street location. After five years, he was presented with the opportunity to take on the role of chef de cuisine at Harmons. Today, chef Korn is in his element.
He explains that Harmons' in-house dry aging program is a signature of the restaurant at 283 Elgin Street, as it is a rarity in these parts. "We started dry aging beef at Whalesbone Elgin six years ago and we've worked hard to perfect the art of dry aging. It's something that we're very proud of and is unique to our restaurant." For those who seek absolute tenderness in their steaks, dry-aging is the method of choice to achieve that melt-in-your-mouth quality. Large cuts of beef are aged for several weeks to several months in order to enhance flavour and texture, before being trimmed and cut into steaks.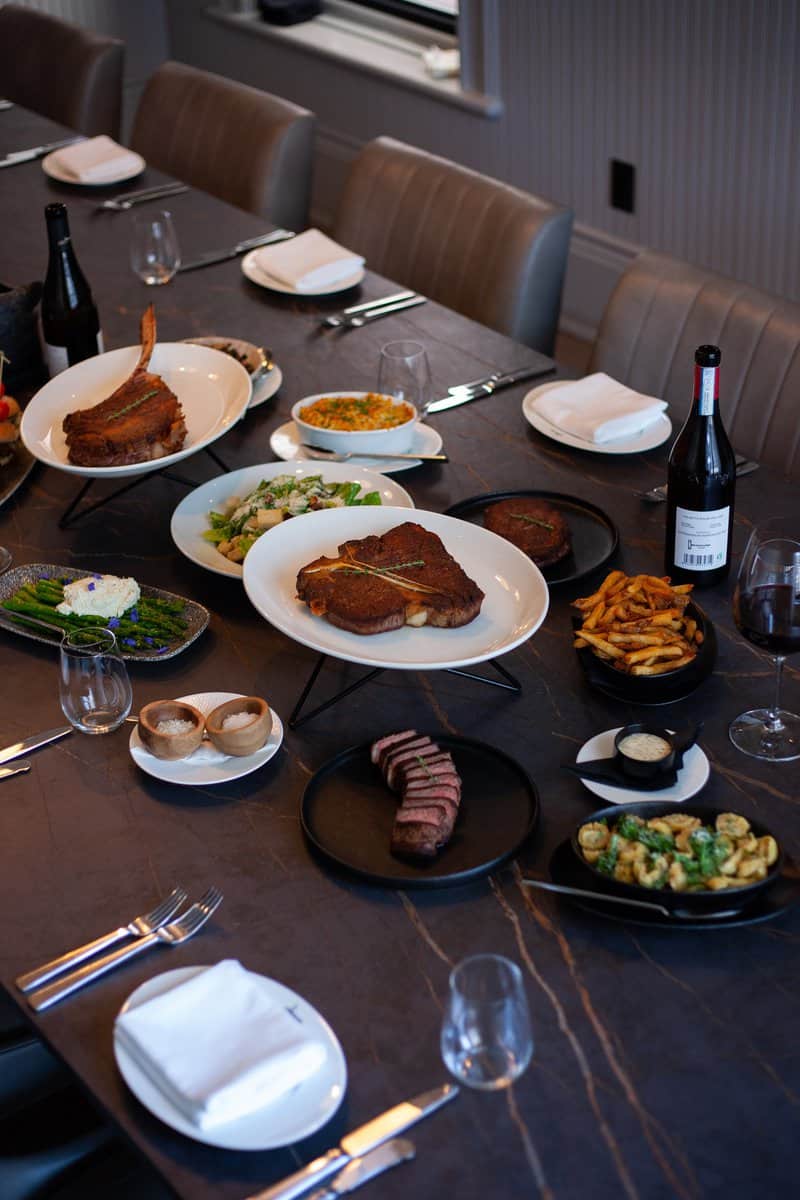 Knowing your meat
Harmons aims to curate the best examples of meat to offer every guest their perfect steak. Hence, there are 15 different types of steak from five different countries, including Canada, the U.S., Argentina, Australia and Japan. Chef Korn elaborates, noting, "We also wanted our steak selection to match the quality and diversity of our wine list. Part of the fun of wine is that the same type of wine produced in three places around the world will share similarities, but also be completely different. In the same vein, our guests [can] try three striploin steaks from different places around the world, and appreciate the differences between them."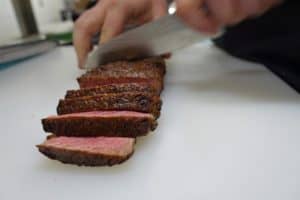 With such a selection, it might seem intimidating when ordering, so I asked chef Korn for guidance. He breaks it down into four categories:
Prime: Harmons' Canadian and American Prime offerings are the top tier of meat available in North America, and will taste like the meat we're most familiar with: tender, juicy and buttery.
Grass-fed: Australian and Argentinean grass-fed offerings have more of a robust, beefy flavour with nuanced, grassy notes.
Wagyu Angus Crossbred: Both American and Australian, these steaks are great options for the first foray into Wagyu or for someone who finds Japanese A5 Wagyu too rich. Described as luxurious steak, it's still reminiscent of Canadian Angus beef, but with the intense marbling of Japanese beef.
Full-blood Japanese A5 Wagyu: A lush, decadent, over-the-top steak indulgence. The high content of marbling and fat is a hallmark of what makes the Japanese A5 Wagyu so delicious.
As chef Korn cooked my American Wagyu striploin, I asked him about rules to remember when making a steak selection. To my surprise, he replied that there are none. Everyone has their own preferences. On the same note, he insisted that for those seeking an elevated steak experience, Harmons' dry aged beef is the way to go to enjoy a more tender and flavourful steak.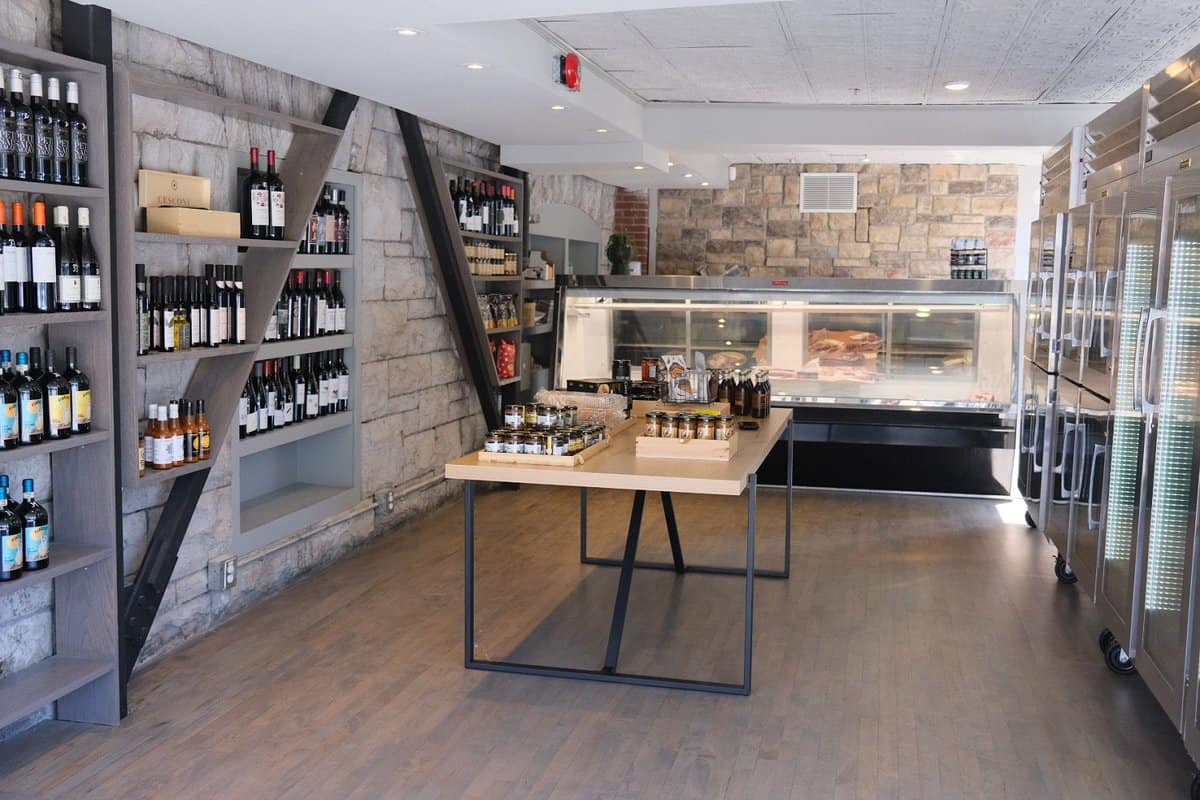 Certainly, American Wagyu striploin was cooked to perfection. A feast of buttery richness with just the right amount of crust, it not only elevated my taste buds, but also my awareness of flavour, texture and tenderness.
Chef Korn recommends dining family-style at Harmons. In his words, "To really get the full experience, family-style dining is not only the best bang for your buck, you also get to try a wider variety of steaks." Then you can sit back, as I did, in high-end comfort, savouring the last morsel. Whatever the aging of your beef choice or the corner of the world it comes from, you can be sure Harmons dishes elevated flavours, luxurious fine dining and an exquisite steak experience to enjoy, one cut at a time.
Bio
Brigitte Hasbron, owner of The Food Tease (www.thefoodtease.ca), a combined culinary and travel blog that highlights the best that food, wine, and travel have to offer.