Known for its award-winning vineyards, Quebec's Eastern Townships offers relaxing, all-season weekend getaways, complete with five-star restaurants, glorious shops and luxury spas
By Sarah Staples
The Eastern Townships is a region that presents itself, at first, as a succession of country roads lined with cow pastures and cornfields.
Vineyards follow, and the occasional low ski hill or cottage-fringed lake. Just two-and-half hours from Ottawa, you reach the railway crossing of Farnham, pull into the nearest tasting room and pick up a wine-route map.
Village after New England red-brick village passes by. Farnham, Dunham, Frelighsburg, Sutton, Georgeville or North Hatley. Their names are clues that you're travelling through what was once the heart of minority Anglo culture and history in Quebec, a distinctive region settled by United Empire Loyalists and farmers from Britain and New England in the decades after the American Revolution.
Chain hotels, restaurants and cafés, strip malls and big-box stores are mostly absent along the drive; while flowerpot-lined iron footbridges, whitewashed wooden beach gazebos and community bandstands seem to be all the rage. It's as if residents are taking their cue from monks of the impressive cloister of St. Benedict Abbey in Saint-Benoît-du-Lac, and have collectively willed themselves back to a simpler time and place.
"What people love about the Townships is they are evolving, but very slowly, and they've kept their charm," explains Pier-Hugue Gagnon, general manager of Ripplecove Hotel & Spa (ripplecove.com). "We sure hope they stay that way."
On my recent itinerary were tasting-room stops at two vineyards, Les Pervenches (lespervenches.com) and Domaine Les Brome de Léon Courville (leoncourville.com). I admired naif oil-painted scenes at renowned folk-art specialist Galerie Jeannine Blais (galeriejeannineblais.com); picked up French-made crockery at the old-fashioned general store, J.B. LeBaron Ltd. (established in 1888); and browsed bric-a-brac in antique stores of North Hatley. It's possible to continue like this — exploring ever-eastward, or south to the border with Vermont, New Hampshire and Maine — through 31 towns and villages, staying in family-owned inns and B&Bs along the way. Here's a sampling of options for your next wine-culinary getaway to the Eastern Townships: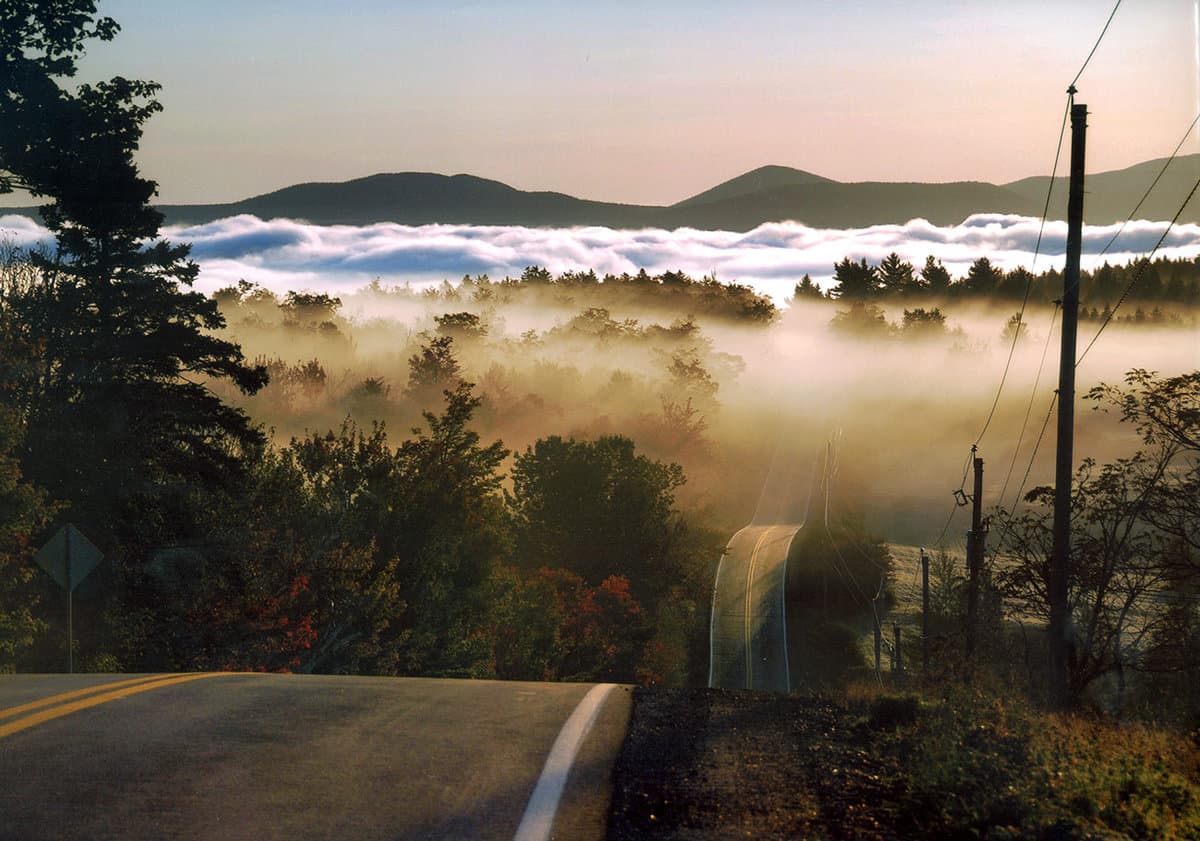 When to go
The Townships are an all-season, all-weather destination. In fall, taste late-harvest vintages, or take the kids to the "autocueillette" (pick-your-own apples and pumpkins). In winter, try ice-fishing, snowmobiling and snowshoeing, or head to one of four area ski hills. In spring, the sugar shacks open and in summer, tourist traffic revs up to the Townships' 20 or so vineyards, plus you can follow well-documented foodie tourist routes offering a taste of award-winning cheeses, honey (you can watch the bees in action), chocolate, duck, fois gras and classic tarte au sucre (Easterntownships.org; cheminsdescantons.qc.ca).
Where to sip
The official Wine Route of Brome-Missisquoi (laroutedesvins.ca) introduces you to 22 wineries in the oldest part of the Townships, including Dunham, the first village founded in 1796. Vignoble de l'Orpailleur (orpailleur.ca), Domaine des Côtes d'Ardoise (cotedardoise.com), Vignoble Gagliano (vignoblegagliano.com) and Union Libre Cidre & Vin (unionlibre.com) are all clustered along Bruce Street between Dunham and Stanbridge East, and can be covered off in less than a day.
Union's "fire cider" is made by boiling apple juice as if it were maple sap — early recipes borrowed sugar shack equipment — and letting it ferment; the result tastes less sweet than traditional Québécois ice cider, made by crushing and fermenting winter-frozen apples.
Other standout wineries are Domaine Les Brome with it 141 hectares (350 acres) spilling over a hilltop facing the Lac Brome Valley (worth the trip for the views, as much as the wine); and tiny Les Pervenches, a three-hectare (7.4-acre) plot down a non-descript gravel lane near Farnham, which consistently produces award-winning Ecocert-certified whites that are snapped up by sommeliers months before release.
Wine has been made in the Townships since at least the 1860s, and tourism is flourishing, thanks to the Wine Route created in 2003 and efforts by the Quebec Winegrowers Association to promote wines and ciders for all seasons. Now, taking a step further, the region is earning renown as an experimenter with next-generation cold-climate varietals. At Vignoble de la Bauge (labauge.com) in Brigham, winemakers specialize in Frontenac grapes developed by the University of Minnesota in 2003 to withstand temperatures of -36 C.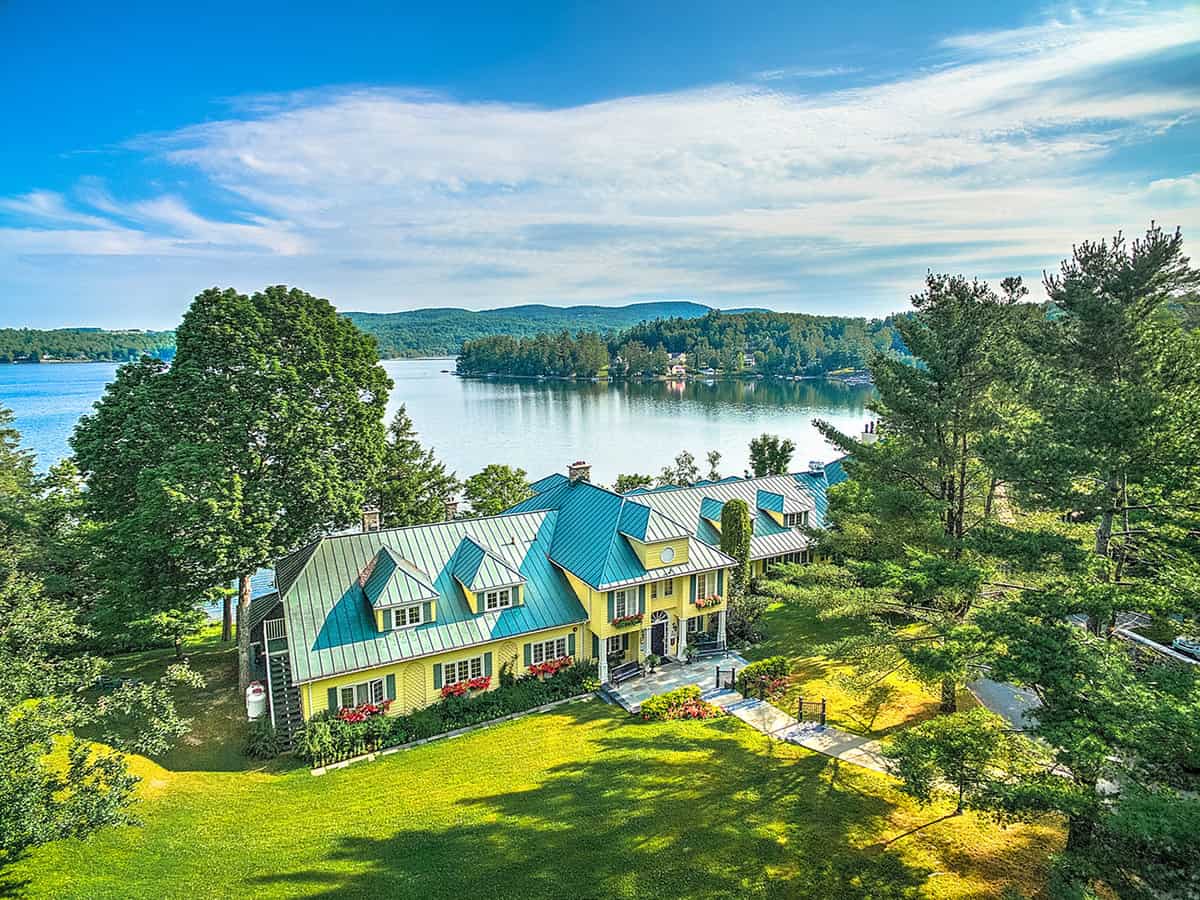 Louise Penny's Townships
New York Times-bestselling detective novelist Louise Penny's fictional village of Three Pines was based on the Townships, where the author lives. Head to Brome Lake Books in Knowlton, which has created a map deciphering real-life landmarks adapted by Penny for her fictional world. The bakery in The Cruellest Month turns out to be La Rumeur Affamée in Sutton, for instance, and Brome Lake Books itself is the bookstore from How the Light Gets In (bookmanager.com/1178946/).
Welcoming inns
There are two luxury 4.5/5-star stays to choose from. It's best to book months ahead to secure a coveted reservation at Le Manoir Hovey (manoirhovey.com), which draws visiting A-listers aplenty — Hillary and Bill Clinton were guests this August while exploring the Townships with their good friend Louise Penny. Fans will recognize the 5-star Relais & Châteaux (relaischateaux.com) property as Manoir Bellechasse from Penny's The Murder Stone.
Manoir Hovey's sister property (they were built and formerly owned by the same family) is Ripplecove Hotel & Spa set on 12 private acres along Lake Massawippi near North Hatley, about 15 minutes from the Vermont border. A new owner plans to refresh some of its 31 suites this winter — while promising renovations will be on a rolling basis so as not to disturb the inn's peaceful and private feel. Massawippi is a freshwater lake well-known for fishing and ice-fishing and new tennis courts complete a raft of cottage-style activities available in summer. There's also a new floating dock with room to berth up to 12 boats. Next year, you'll be able to bring your own, launch it from a nearby municipal boat-launch, and tie up at Ripplecove. An antiques-filled log cabin with a private beach is available for longer stays.
Where to sample
Hugues Ouellet of Fromagerie des Cantons (fromageriedescantons.com) in Farnham, left a career in finance to pursue his passion for raw milk cheeses, with superb results. Take home his "Le Zéphyr" made from the milk of purebred Jersey cows at Janecek farm in neighbouring Dunham. Another great cheese shop, Fromagerie La Station (fromagerielastation.com), is known for its "Compton Raclette" and "Alfred le Fermie," raw whole cow's milk cheeses certified organic by Garantie Bio.
Pick up fresh and frozen duck, pot pies and foie gras at Canards du Lac Brome (canardsdulacbrome.com) in Knowlton, the oldest and largest Peking duck producer in Quebec (established in 1912). Sample maple syrup pie (a twist on the traditional brown-sugar recipe) by Les Sucreries de l'Erable (lessucreriesdelerable.com) in Frelighsburg or check out the fun, educational demonstrations and taste 15 kinds of honey at Lune de Miel (miellerielunedemiel.com) in Stoke.
Other sweet treats include lavender-infused chocolate bark at Auberge La Chocolatiere (aubergelachocolatiere.com), a B&B and café in North Hatley, and cakes, cookies, smoked trout croissants, hand-jarred jams, ketchups and of course, donuts at Beignes Dora, in Eastman, which opened in 1956 (beignesdora.com).
Best restaurants
Le Riverain, Ripplecove Hotel & Spa's CAA/AAA Four-Diamond dining room, has a new, talented French-born chef at the helm. Joris Larigaldie, formerly of Manoir Hovey, sources his ingredients from local purveyors of artisan meat and veggie producers, like Le Verger Kessler (vergerkessler.com), and butchers such as Au Saucisson Vaudois (saucissonvaudois.qc.ca). He also has Quebec Sauvage on speed dial. The hunter-gather co-op will forage and Fedex unique greens and wildflowers (think sea buckthorn, reindeer moss or fireweed flower) to enliven the restaurant's daily-tweaked menus. Le Riverain delivers gorgeous lake views and serves Quebec vintages from among its enviable 5,000-plus bottle cellar featuring 400 different bottles — try the sparkling whites by Domaine Bergeville made 10 minutes away.
For lighter fare, there are "Cafés de village" in every small town and village, selling espresso and artisan foods, and often a full light menu for breakfast or lunch. Le Musée du Chocolat de la Confiserie Bromont (lemuseeduchocolatdelaconfiseriebromont.com) in Old Bromont and Star Café (cantonsdelest.com/restaurant/147/star-cafe) in Knowlton are typical examples.
Shops, sightseeing and spas
Hillary Clinton bought two pink straw hats as the former United States Secretary of State and ex-POTUS husband Bill rummaged through jewelry and accessories, cottage furnishings and collectibles at Emporium North Hatley (emporiumnorthhatley.com). Next door, at Galerie Jeannine Blais, the namesake founder's daughter carries on the passion of her late mother, who emphasized Canadian and international art naïf and folk art.
Yarn and handknit sweaters, bedspreads and hooked rugs are made for sale at Les Alpagas de la Ferme Norli (alpagasfermenorli.ca), a family-run Alpaca farm minutes from Bromont, which offers farm tours as well. And the enterprising Benedictine monks of Abbaye de Saint-Benoît-du-Lac (abbaye.ca) sell jams, cheese and sundry comestibles made at their 1939-built monastery overlooking Lake Memphremagog near Austin. It's worth visiting not just for the tasty treats but for the architectural eye candy, especially the cloister's polygonal-patterned main archway, circa 1941.
The granddaddy of spas in the Townships is Spa Eastman, set into 326 acres facing Mont Orford, not far from one of the ski hills. It's a destination spa, offering packages that can combine fitness (using the spa's 15 kilometres of private trails) and pampering for short or longer stays. At the end of a packed, fun weekend in the Townships, you may need some pampering (spa-eastman.com).