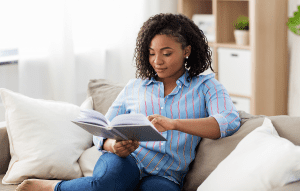 What's your greatest luxury?
For me, it's time. As the speed of daily life has increased, the opportunities for real downtime have diminished. I'm not talking about the end-of-day collapse onto the sofa with the newspaper (old news by then anyway), nor falling into bed to read a couple of pages of a book; I'm talking about the delicious anticipation of an hour or even two when you can set aside your responsibilities to plunge deeply into a novel, memoir, biography or new release about politics.
For many of us, this time is usually found over the holidays: during the summer, when a hammock is close to hand and a gentle breeze sets the perfect ambiance for a novel to transport you to other worlds, or in December, when the weather is closing in and a roaring fire, cup of hot chocolate and a good book are the order of the day. This is luxury beyond compare.
As screens demand more and more of our attention, the slow art of reading offers us an alternative point of view. Those who still read books made from paper are conscientious objectors, swimming against the tide of technology. As such, reading a book is not only a luxury, but also an important way to gain perspective in an increasingly confusing world.
Here in Ottawa, we are lucky to be offered a double dose of perspective annually. The Ottawa International Writers Festival brings a host of writers to this city in spring and fall for readings and panel discussions that guarantee to expand your mind. Here, I should state my bias; I'm a board member of this organization. Nonetheless, the festival offers food for your brain, widely divergent points of view and the chance to engage with others who share your ideas or disagree with you. This too is a disappearing luxury in the age of Twitter, where vitriol awaits behind the camouflage of a screen. At the festival, issues at large can be discussed in a civilized manner, face-to-face, in a way that builds community. For detail about the fall event, see writersfestival.org.
While the festival brings international writers to the city, Ottawa has its own strong writing community with depth across all genres. The fall 2019 publishing schedule was a particularly strong one here, with books from many well-respected writers and prominent Ottawa residents. Here's a snapshot across genres: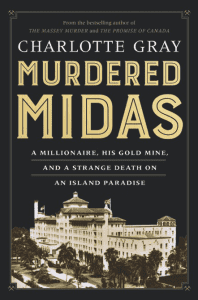 True Crime/History
Murdered Midas: A Millionaire, His Gold Mine, and a Strange Death on an Island Paradise Charlotte Gray
Harper Collins
Canada's pre-eminent historian combines her wit and fascination with telling detail to bring history to life in the tale of Canadian gold miner Harry Oakes, his life and unsolved murder. This is true crime with all the ingredients for a great read: misery, royalty, intrigue and plenty of money, set against a backdrop of careful research.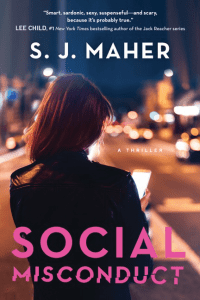 Crime/Thriller
Social Misconduct
S.J. Maher
Simon and Schuster Maher is a political journalist and contributing editor to Maclean's magazine. On the side he writes novels. This is his second, a fast paced thriller that holds a mirror to the dangers of social media and our always plugged-in society.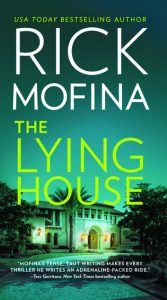 Crime/Thriller
The Lying House
Rick Mofina
Mira Books
A gripping read for a lazy day. From former journalist Rick Mofina, this thriller set in Miami builds in intensity and deals with an interesting moral quandary. More than a simple whodunit, it's a fun weekend read.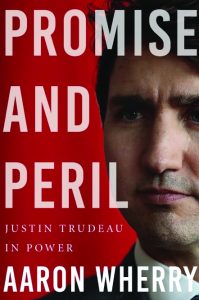 Politics
Trudeau: The Education of a Prime Minister
John Ivison
Signal/McClelland & Stewart
Promise and Peril: Justin Trudeau in Power
Aaron Wherry
Harper Collins
A pair of books from senior political reporters on the Hill will offer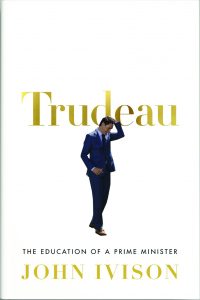 you contrasting impressions of Justin Trudeau. John Ivison, columnist at the National Post, has produced a traditional biography, one that starts with Trudeau's birth and chronologically colours in the backdrop on which the picture of his political successes and failures is painted. On the other hand, CBC senior writer Aaron Wherry has tackled his subject by theme, including sections on the new NAFTA, pipelines, immigration and more. Once you've digested both books, you'll be a Trudeau authority, with the knowledge and ammunition to bolster or destroy his reputation at any dinner party.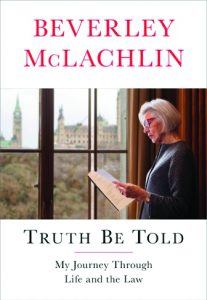 Memoir
Truth be Told: My Journey through Life and the Law
Beverley McLachlin
Simon and Schuster
McLachlin is an open book. The first woman to be named Chief Justice of the Supreme Court of Canada and the longest serving chief justice, she speaks to her readers as if to a friend. This memoir does not shy away from some of the most difficult aspects of her life; the depression she suffered growing up in rural Alberta and again after the death of her husband, the sexism and exclusion she experienced as a young lawyer, and personal loss and tragedies that struck close to home. This is a book that leaves a reader full of hope and purpose.