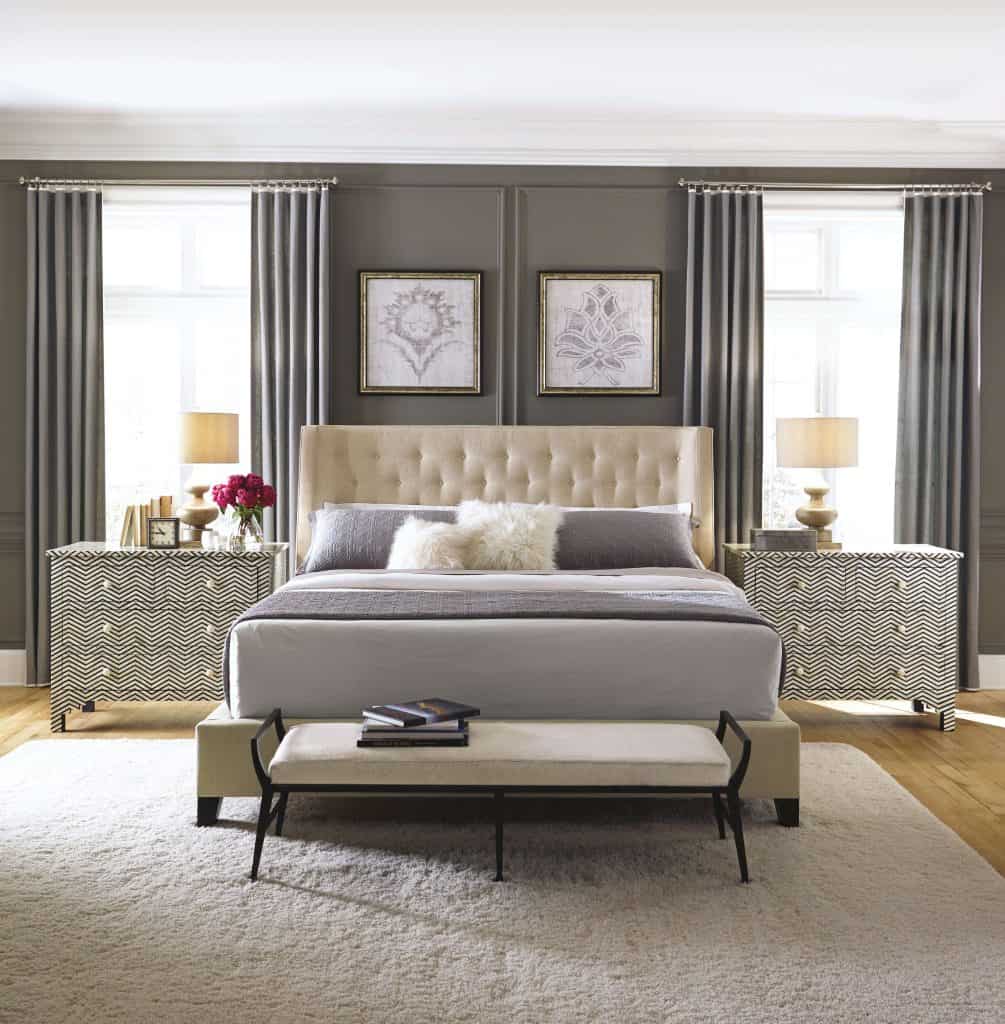 Create your personal oasis
"We are such stuff as dreams are made on, and our little life is rounded with a sleep." – William Shakespeare, The Tempest
At the end of the day, when the din is quieting and the to-do list is set aside, "me time" in a serene, luxurious master suite is a well-earned pleasure. This is the private space where you relax, recharge, and sometimes take refuge, so it should be self-indulgent. From the walk-in closets to the ensuite bath to the welcoming bedroom with its heavenly bed, the city's experts dish on what you can do to create the ultimate personal sanctuary.
Lucie Cadieux is an interior designer at Cadieux Interiors, cadieux-interiors.ca, where the selection of bedroom furnishings, accessories and bedding is absolutely dreamy. She offers some inspired advice for styling the bedroom itself. It's all in the sumptuous details. "Layering of textures and patterns creates a luxurious look," she explains, noting, "Bedding options range from crisp cotton sheets to unstructured linen. Wool and cashmere blankets also add luxury."
To soften your space and make the bed the centre of attention, she recommends choosing an upholstered bed. What's more, "Breaking up matching furniture with accent pieces such as nightstands makes your space eclectic and personalized." From there, "Including a rug will not only ground the bed but will also make you feel pampered as you step out of bed." Wool and bamboo silk are two rug options she mentions.
Finally, Lucie suggests adding texture to the walls with grasscloth wallpaper. The elegant wallcovering will create dimension, she says, and because of its handmade quality with variations in colour, it will add elegant patina.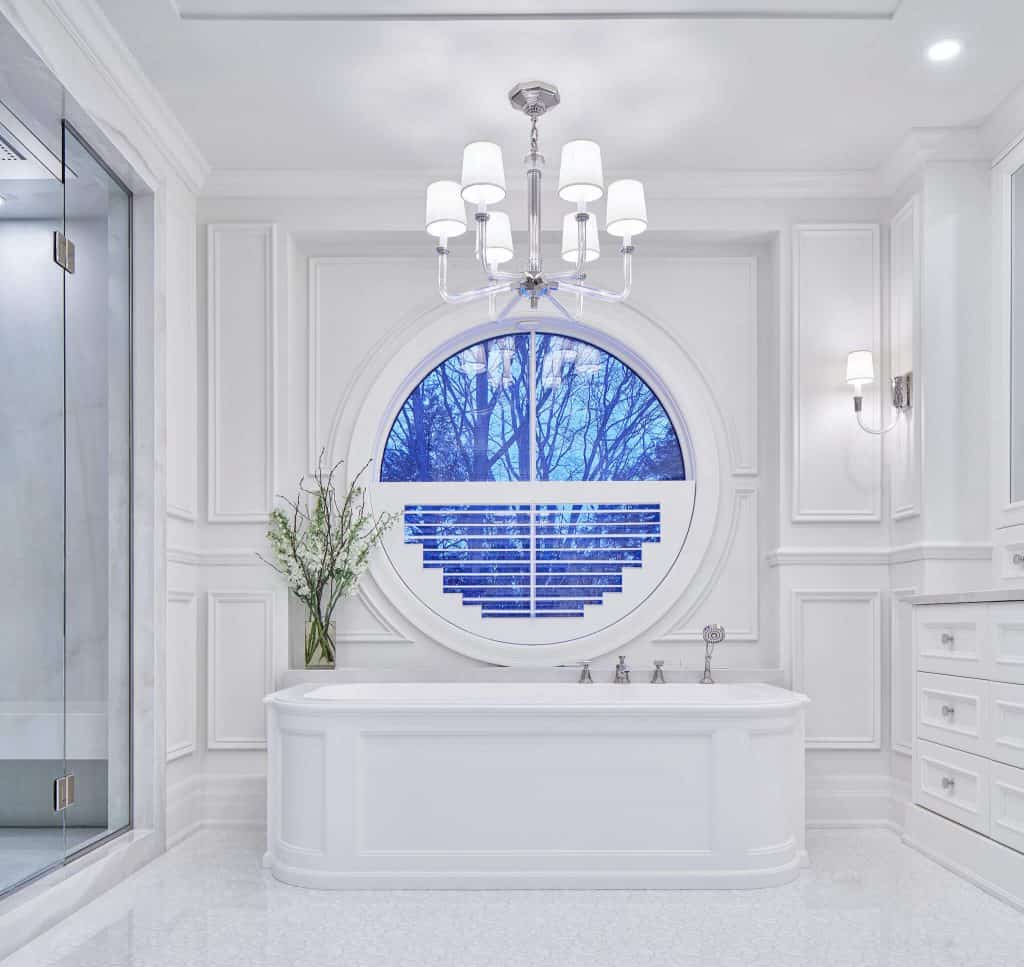 BATH BLISS
Nathan Kyle is a designer with Astro Design Centre, astrodesign-centre.com, noted for its gorgeous bathroom remodels and products. Nathan says these days sought-after features for a deluxe master bath include steam showers and "his and hers everything." He also says "space and lots of it," and unobtrusive places for all items are priorities for a restful, pampering retreat. You don't want surfaces strewn with grooming paraphernalia.
Other luxe bathroom trends Nathan identifies include "creating a home spa" and "including soft furnishings like ottomans or a chaise within the space." Finally, the Astro designer recommends "connect-ing the bathroom/bedrooms and walk-in closets in a way where it feels like each space flows into the next, without any requirement for walls and doors."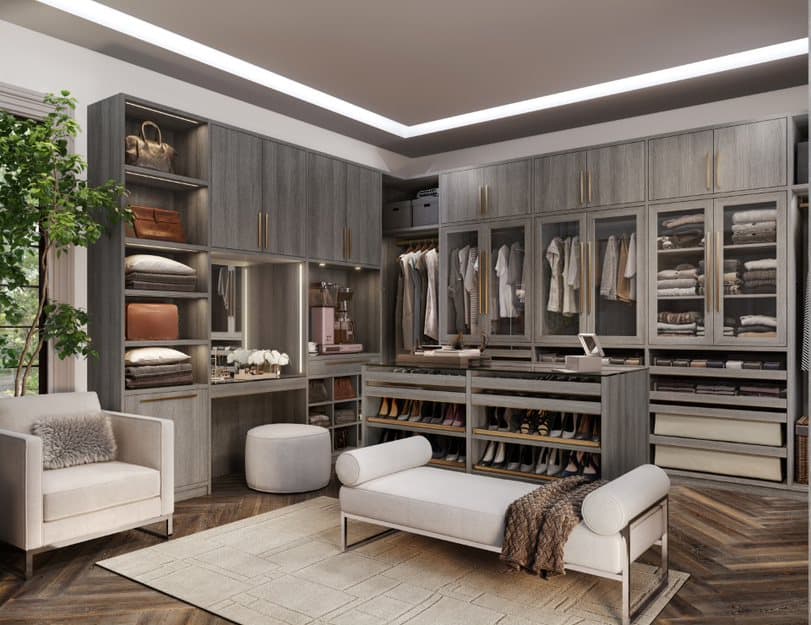 SPACE THAT FEELS SPECIAL
Imagine this: tucked into your personal Zen zone, there's an inviting coffee/wine bar so at the beginning and end of the day you have an all-important opportunity to psych-up for the activities ahead and to unwind from the hurly-burly. Lianne Levy, owner and lead design consultant for California Closets, californiaclosets.ca, designed just such an amenity for a recent client. She talks about the built-in fridge, the espresso maker, and the beautifully arranged spots for wine glasses and cups.
Lianne talks about a lot of personalized space design options that sound absolutely blissful. "Everything we do is custom," she explains. "What that means is that we actually go through your things with you. We count things, we measure things, we have a conversation about what you have and how you use it." In the end, "You have something that is really designed for you." There is real luxury, she points out, in knowing where everything is, accessing it effortlessly, and doing so in a space that gives you comfort and joy. "We help you make the most of your life."
The possibilities are pretty spectacular. Beautiful finishes and textures, statement lighting, white leather countertops, glass shelves, drawers that light up when you open them, and jewel-like crystal knobs are just a few. Perhaps you have purses, designer watches, perfume bottles or family mementoes you hold dear, she mentions. You can display these treasures in ways that highlight their charms so that you get to appreciate your favourite things every day. Since everything is attractively in its place, not only does your chic closet space make life infinitely easier, it feels special and serves as your personal oasis.