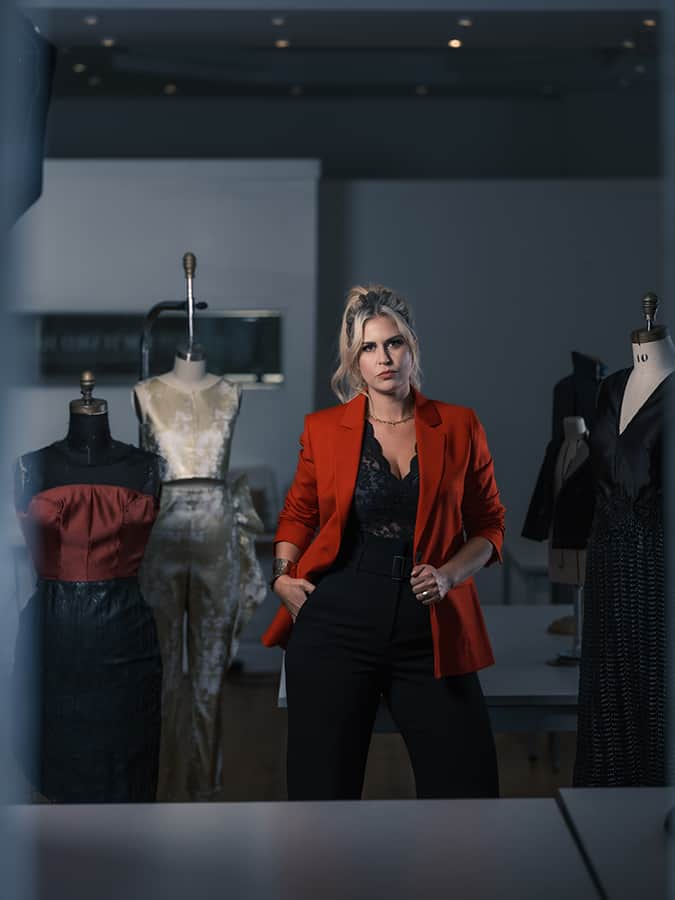 Renée Barbara Berezowski is designing a new legacy after taking over the Richard Robinson Fashion Design Academy.
By Janet Wilson
Photographs by Finnigan Lin
finnsquare.com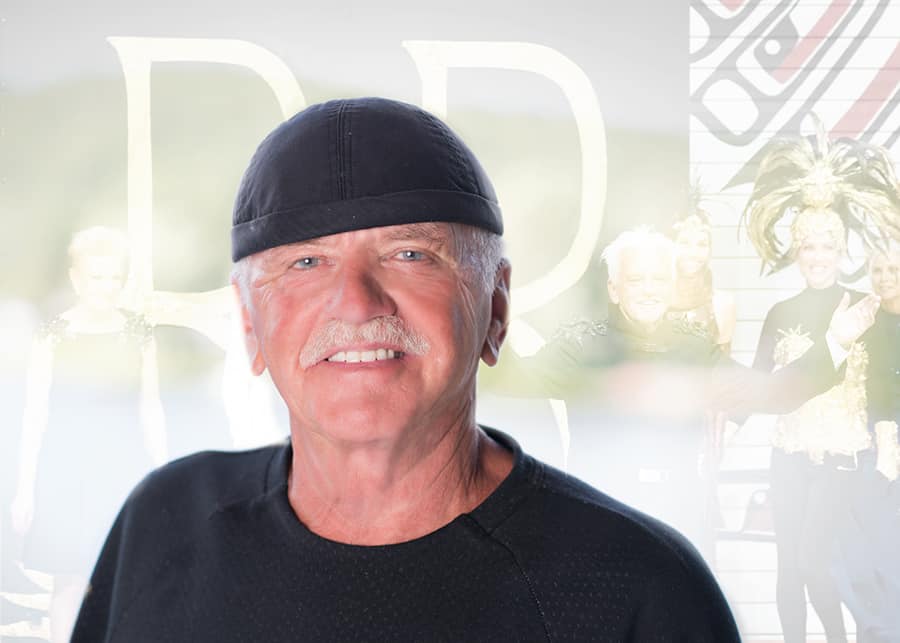 For 51 years, celebrated fashion designer Richard Robinson's name has appeared on a storefront in the ByWard Market—weathering economic downturns, intense competition and fickle consumers who sought fast fashion over sustainable designs. But after decades of outfitting some of Ottawa's leading ladies, the master of haute couture retired in May, selling his successful academy to Renée Barbara Berezowski. The fashion-forward entrepreneur admits she has big shoes to fill.
Known for his impeccable style, trademark shock of thick, gelled white hair and perennial tan, Robinson garnered numerous headlines in Canada over the years for designing a leather catsuit with a $1-million diamond nipple for celebrity client Marlen Cowpland, a show-stopping gown made out of toilet paper, and his annual "fantasy" creations on Canada Day.
But it was his conservative, exquisitely made designs that caught the attention of the capital's political and diplomatic elite, including the wives of three prime ministers and governors-general, and that secured his title as the most successful designer in the city.
Robinson's story of defying the odds—growing up in a working-class Gatineau family and earning a local bursary that enabled him to spend three years in Paris working for fashion titans Christian Dior and Yves Saint Laurent—is worthy of a movie script. His very first client after returning to Ottawa and opening his flagship Sussex Drive boutique at age 21—"a hot, blonde nursing student"—would later become his wife and lifelong partner, Louise Robinson.
In 1972, he opened the Richard Robinson Fashion Design Academy, which is recognized today as one of the most respected in the country. One of the highlights each spring has been the unveiling of Robinson's eye-catching collection and that of his design students at the glitzy Grande Première fashion show—a must-attend for area enthusiasts.
"The first year we opened the school, we had five students, then suddenly we had 60 and eventually up to 125 students," says Robinson.
With a snap of his fingers, Robinson indicates how fast the past 50 years have flown by: "I've had the time of my life, but it's time for new blood."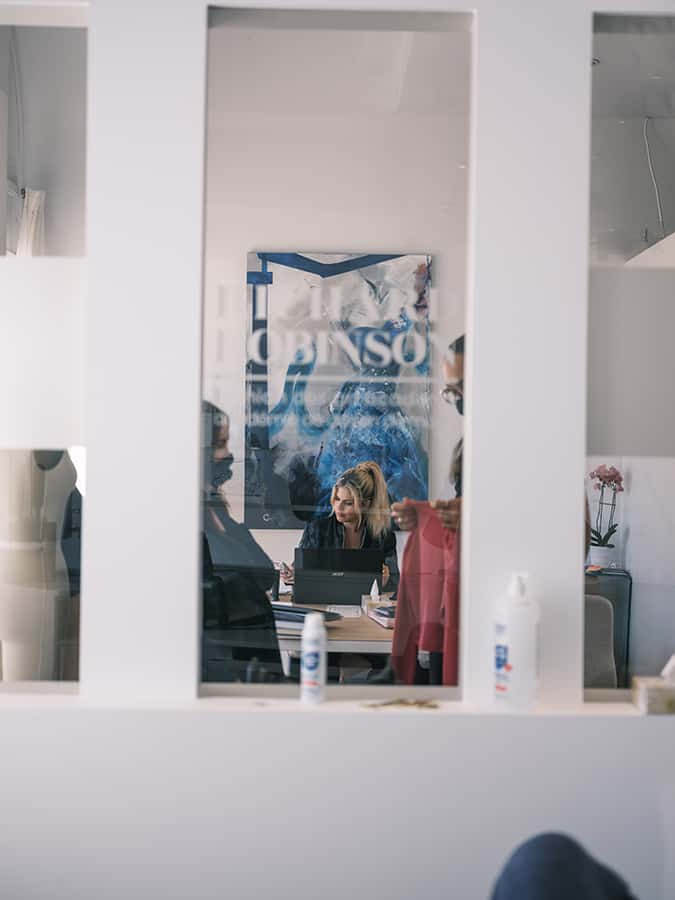 On a recent day, I sat alongside the Robinsons in a bright room overlooking the academy's headquarters on Sussex Drive and listened in as they offered words of encouragement to a graduating design student while looking over her impressive portfolio. An upbeat buzz pervaded the sleek, modern ground-floor space as the academy's co-founders, who officially retired on May 1, joined Berezowski, the school's new owner.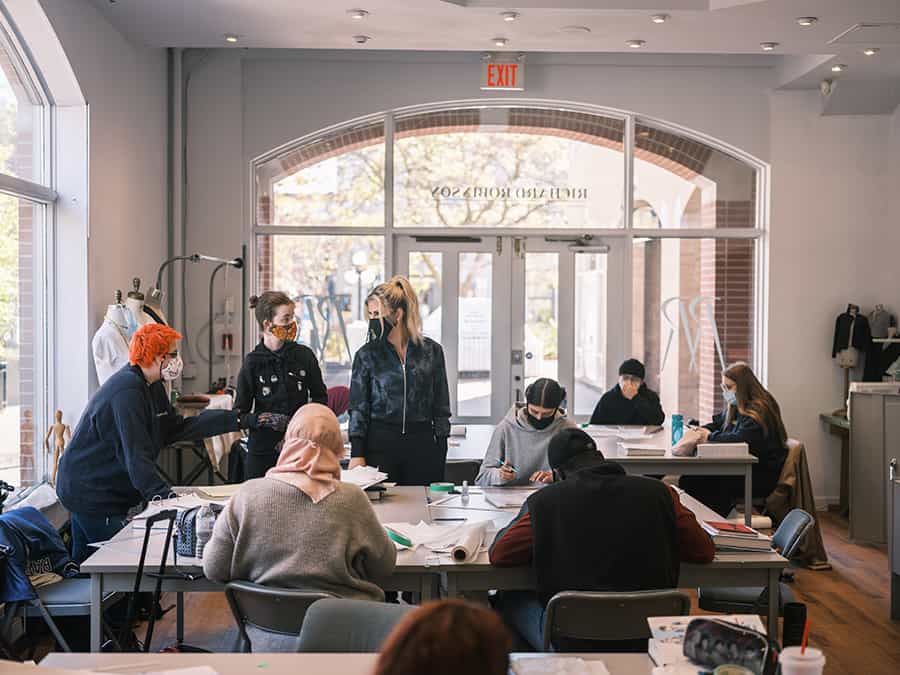 "The Robinsons are the most fantastic people I have ever met. They are simple, gracious and inspiring," says Berezowski, who expressed an interest in buying the academy after completing her first year as a student in 2017.
"We can't say enough about Renée," says Louise Robinson. "She's young, energetic and has what it takes to build upon the success of the academy. We share the same beliefs and values."
Richard Robinson has no intention of fading away and continues to hold fittings for clients at the academy. "When we signed over the business to Renée in May, it really hit me. We've had so much fun, attended many galas and gave back to charities. But the highlight of my career was dressing dream clients, like pianist Angela Hewitt, Aline Chrétien and Marlen Cowpland."
The Robinsons, who celebrated their 50th wedding anniversary on Oct. 30, now live permanently at their cottage in McGregor Lake in Val-de-Monts, close to their children and grandchildren, who they see on a daily basis.
For Berezowski, taking over the school didn't happen overnight. When the Robinsons agreed "to pass the torch," she began working in the atelier, managing the front reception to learn the business. She was named assistant director and spent two years with Louise learning the business.
While buying a company and signing a three-year lease in the midst of a global pandemic is gutsy, the ever poised Berezowski admitted there was an upside as she had more time to prepare for the school's full-time programs and to hire an "amazing, highly trained teaching staff."
In the short term, while navigating COVID-19, including opting to temporary close for a few weeks in early October for extra health precautions, Berezowski's focus is on strengthening the academy's brand recognition and investing in advertising and social media. She has also tweaked the logo and undertook minor renos to the school.
"As the only haute couture-focused fashion design academy in Canada, our programs stand out from the other fashion design programs. So many of our students come to study here specifically for that reason."
Growing up in Wakefield, Que., Berezowski, 41, credits her parents for encouraging her to be independent and for instilling a love of travel. "My father is of Ukrainian descent and grew up in Montreal, while my mother is from Vankleek Hill. They taught me to think for myself and never follow others. I was very fortunate and blessed with parents that opened my eyes to different cultures and to the importance of the inclusivity in ourselves and others."
After graduating high school, she enrolled in a language school in Costa Rica and spent two years studying Spanish and living with a Tico family just outside of San Jose.
"The first time I knew what I wanted to do in my life was when I was studying at the language school. There was something about being surrounded by international travellers and seeing the new faces with hopes and dreams in their eyes. I wanted to own and run a school in whatever capacity."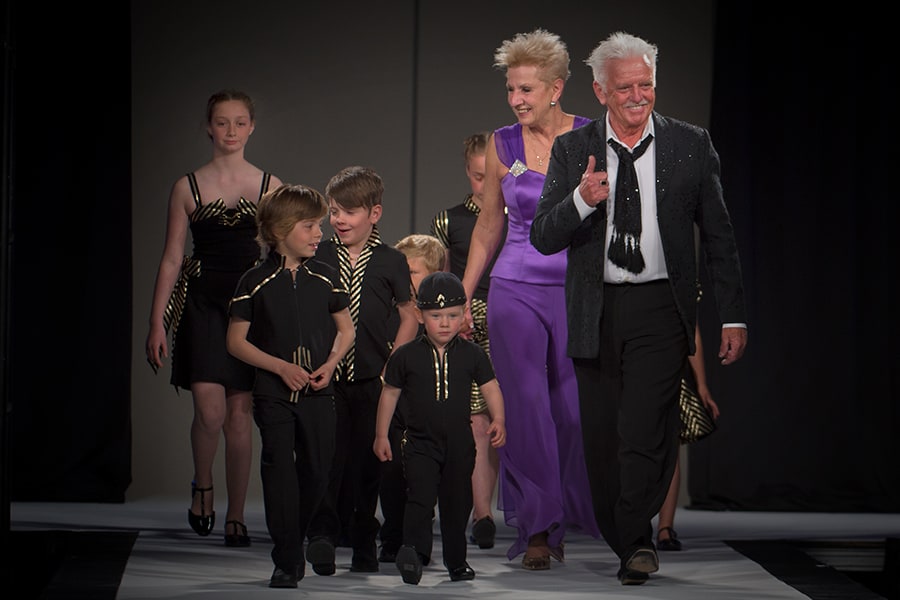 After coming home and completing a bachelor's degree in law and business, Berezowski was off on another travelling stint to Southeast Asia, India and Europe. Upon her return, she spent eight years working at the Ottawa Hospital while dabbling in real estate investing on the side.
"I realized that I had to make decisions to secure my financial future and bought my first multi-unit property in Hull. I worked hard as a landlord, became self-sufficient and learned how to do renovations and fix things."
After working in the Canadian Museum of History's finance department for a year, Berezowski, mother to an 11-year-old son, was ready to begin a fresh chapter that would tap into her creative side.
"One day, I was driving through downtown Ottawa and saw the beautiful awnings of the Richard Robinson Fashion Design Academy. At that moment, I knew what I wanted. I parked my car, went directly to the school and got information on their full-time programs. I quit my job and I enrolled in September 2017," she says.
"I made myself visible and introduced myself to Mrs. Robinson, who was the backbone of the academy. Mrs. Robinson and I quickly became quite simpatico. When I heard they were considering selling the school, I arranged to meet with the Robinsons over lunch one lovely June afternoon at their Val-des-Monts home and made a proposal to take over the academy and to move forward with their legacy in a new light."
The academy offers a specialized, one-year couturier program and a two-year fashion designer diploma program, which includes fashion sketching, haute couture sewing, pattern-making, textiles, history of costume and a course of marketing and branding. Both programs are accredited by the Ministry of Colleges and Universities. Part-time classes offered on weekends and summer camps are also available.
"I believe that you create your own opportunity and have to make it happen – it doesn't just fall into your lap," says Berezowski. "Louise and Richard Robinson are the two best mentors in the world. We're one big family at the school. I love meeting each student and having conversations about their dreams and passions in fashion."
For the Robinsons, maintaining ties to the academy is key. "We love coming here and knowing it's in good hands. We talk to Renée almost every day, but are thankful we don't have the responsibilities of running the business anymore."
For more information, visit richardrobinson.com