Fresh and flavourful, Korean side dishes or banchan move into a starring role
By Julie Beun
Photography by James Park
They dazzle. They delight. And there are so many of them, they're almost too much to contemplate. Yet that's what banchan — the intoxicating array of small side dishes that accompany Korean meals — is all about.
Based on the five fundamental flavours of Korean cuisine, banchan combine sweet, spicy, sour, salty and bitter flavours in such variety, the types currently popular in Korean cuisine are estimated to number more than 1,000.
Served with main meals and meant to be shared and replenished, banchan don't just play a supporting role: they are stars in their own right.
Front and centre is kimchi, a pungent, spicy, fermented staple condiment of which there are more than 200 kinds, made of everything from cabbage to sesame leaves.
Not into kimchi? There's always jeon, a soft on the inside, crispy on the outside seafood pancake. Or how about a slice of palate-cleansing dotori-muk, made from acorns and drizzled with sesame oil and soy sauce? Then there's the onslaught of steamed, marinated or stir-fried vegetables known collectively as namul, not to mention jorim (beef or tofu simmered in broth), Jjim (eggs in a hot pot) and stir-fried dishes called bokkeum. Carnivores can take heart, too: soft-shelled crab, whole grilled fish, octopus, clams, abalone, eggs, grilled pork and the dizzying deliciousness of grilled rib meat called tteokgalbi often make an appearance.
As epicureans eager to embrace the next hot food trend take on the whole concept of multiple mini side dishes and Korean food, one thing is for certain: the presence of banchan elevate a simple meal into something worth dawdling over.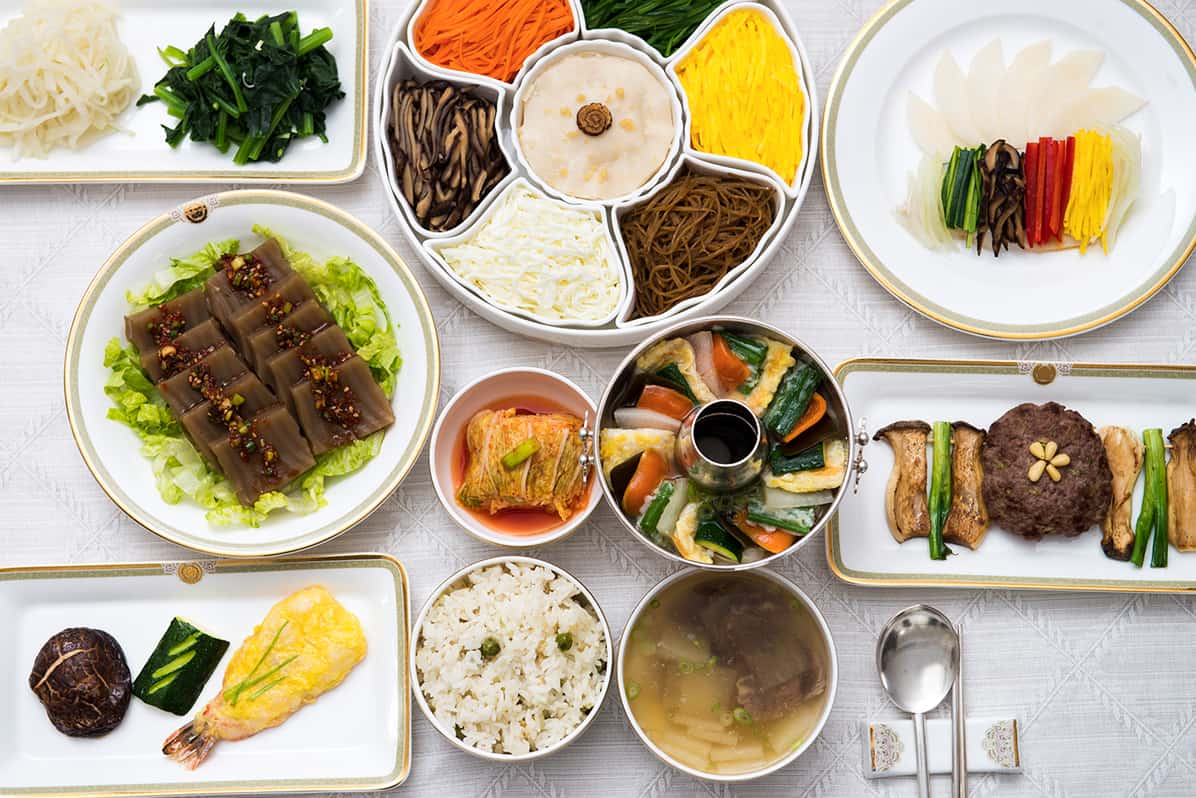 All the right ingredients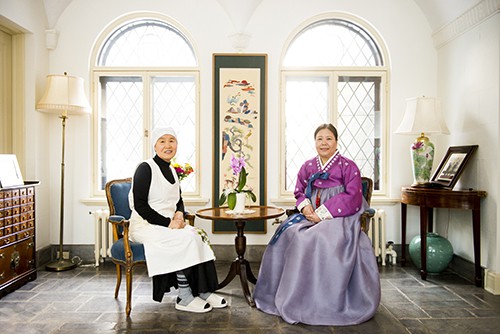 For the past 30 years, Eunyoung Park has lived the itinerant life of a diplomat's wife. With every posting of her husband, Daeshik Jo, she adapted to new countries. She has made new friends. And she's even embraced the Canadian winter, taking up snowshoeing twice a week in Gatineau Park with her walking group.
But one thing hasn't changed: her love of Korean food.
For our story on the growing popularity of banchan, Park, who returned to Korea on April 25 after their posting ended, opened her home and embassy chef Eunsuk Kim's kitchen to showcase just a small portion of the varieties of banchan and the beauty of Korean cuisine.
Yet, according to her, re-creating the flavour profiles in Korean food isn't that easy.
"The soil and sun are different in Korea than in Canada, so it affects the flavour of the vegetables. We also believe that if you eat locally grown food, it's healthier. We couldn't always do that in Canada because of the winter."
Park relied on regular shopping trips to Asian superstore, T & T Supermarket, as well as excursions to Montreal and Toronto's ethnic centres to find the right ingredients for diplomatic dinner parties.
Even at that, she often set menus that incorporated local produce and married Korean and Canadian flavours, like serving lobster salad followed by sweet potato starch noodles, bulgogi (marinated meat) with seasonal vegetables and fresh fruit with ginseng jelly.
Still, not even chef Kim can create the much-loved flavours and textures of native mountain vegetables, such as fernbrake, bellflower roots, mugwort and ramps.
"Spring is when Koreans eat fresh mountain vegetables," Park said. "So, that's the time of year when I miss Korea the most."
Chef Eunsuk Kim, left, and Eunyoung Park, the wife of former Korean ambassador, Daeshik Jo, is shown wearing a traditional hanbok. Park would often collaborate with Kim to create Korean-Canadian fusion meals for embassy dinners.