By Janet Wilson
Photography by Justin Thomason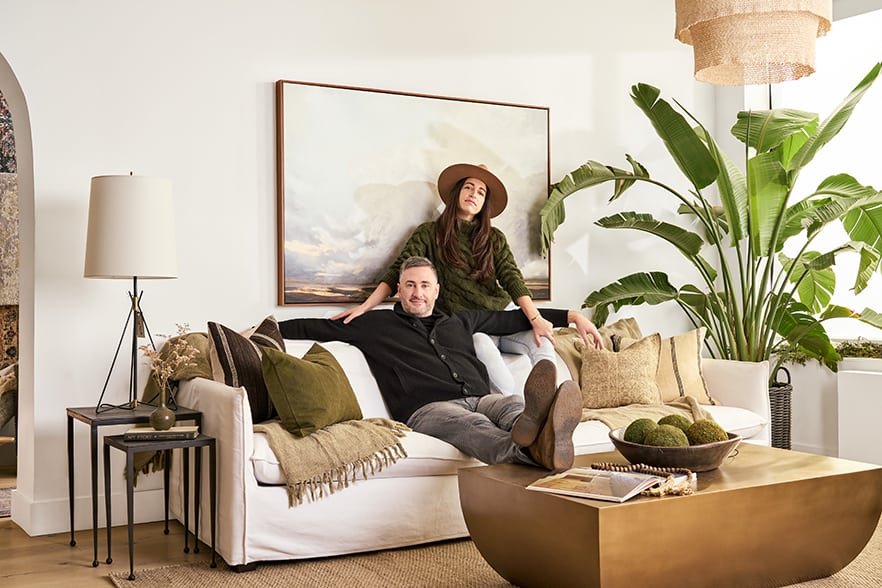 Ottawa's West of Main is making waves for its award-winning interior designs and sublime furnishings.
If you're a design and decor junkie, you've likely been drooling over the social media posts from West of Main for some time. Every photograph by the award-winning firm is a testament to its chic, classic brand and global-style esthetic. In a fiercely competitive market, this Ottawa decor and interior design company is turning heads at home and on the international stage.
It was like the universe was working her magic when Ottawa-born Sascha Lafleur and Justin Thomason, who hails from New Zealand, met by chance in Spain in 2013. Sharing a lifelong passion for travel and adventure, they fell in love, married within a year and spent several years doing the long-distance thing before Justin was able to finish his work overseas and move permanently to Canada.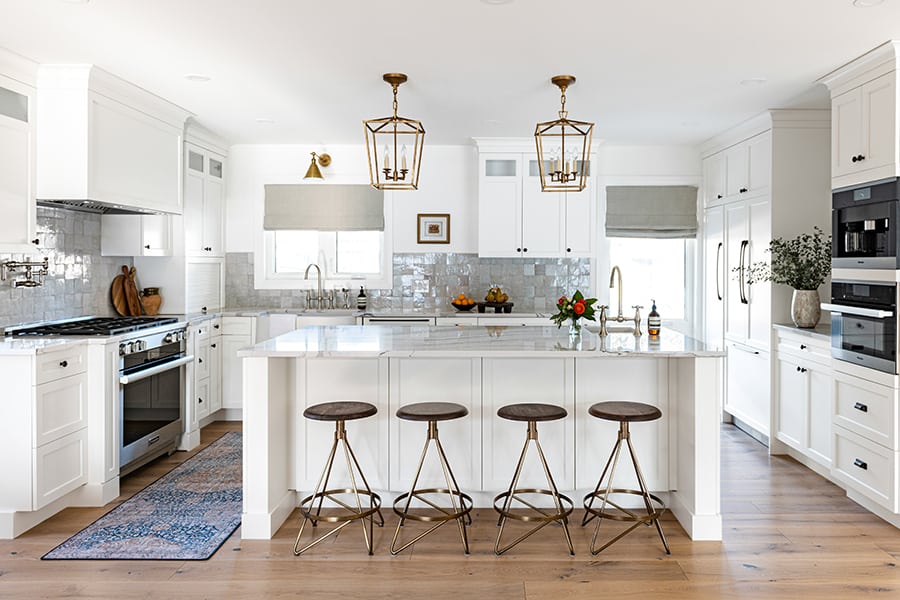 "It's been a whirlwind in more ways than one," admits Sascha. "Justin and I formed West of Main five and a half years ago and now have a team of 18 people with a growing portfolio that showcases the many layers of what we offer. Our endgame is to work hard and invest in our team. It's never just about one person."
Armed with a degree in communications and another in design, Sascha, 33, relished the opportunity to start her own firm and work alongside Justin. With its aptitude for sourcing furniture, fixtures and finishes for clients, the company has garnered an impressive roster of clients and awards and is now moving into the high-end building business, too.
"While Sascha is the principal designer, we have four incredible designers on our team. Our staff know all angles of the business and our online retail shop. We're creating homes from the ground up and then fully furnishing them," says Justin, 41, whose father is the company's CFO.
On a recent visit to West of Main's gorgeous interior design offices and private showroom on Kaladar Avenue, the airy space was a hive of activity as the team collaborated on a daylong photo shoot to showcase their latest standout decor and furniture treasures, like a plush velvet mulberry sectional, teak coffee table, unique vases, urns, lamps, mirrors, artwork and rugs.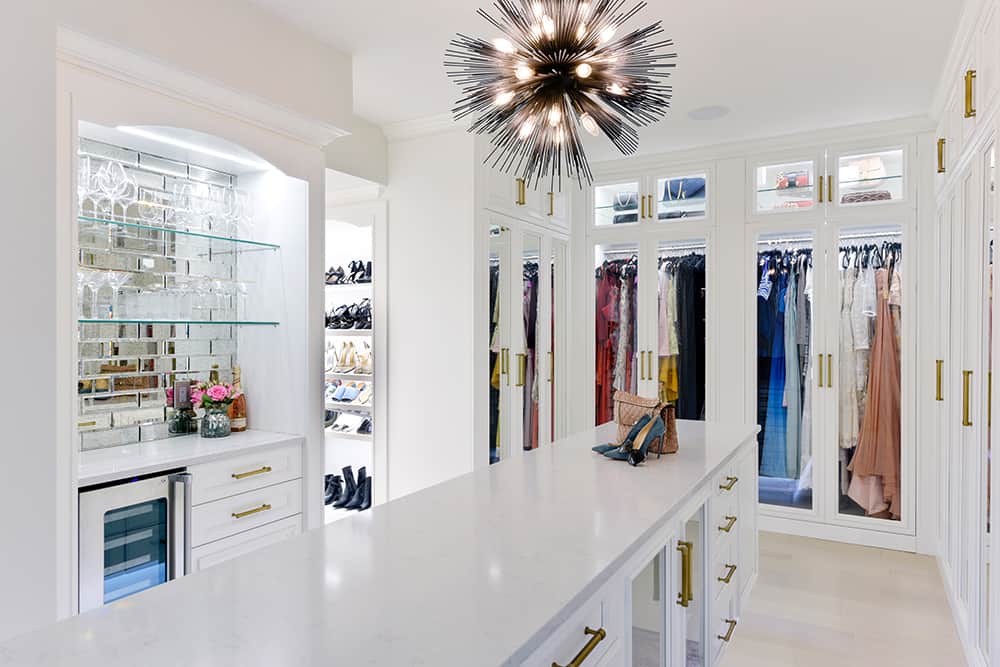 "Our showroom is a reflection of who we are. We create little vignettes that embody our brand and love of travel. Everything is about comfort and style, natural finishes and textures," says Justin, a talented, self-taught travel photographer and stylist who has a knack for capturing interiors. He takes most of the social media and website images at www.westofmain.com.
"Having everything under one roof gives us the chance to showcase our brand and all the things we can do," says Sascha, who won 2020 Designer of the Year honours at the Greater Ottawa Home Builders' Association (GOHBA) annual awards. "With access to fabulous decor items from our warehouse, we can play around with different combinations and layers to show our clients. Have a peek at our website's Shop The Look section. We offer a lot of investment pieces—treasures that stand the test of time."
Sascha is influenced by the Indonesian, Mexican, European and Middle Eastern cultures and describes West of Main's style as an eclectic take on the romance, architecture and history of classic design with a well-travelled esthetic that mixes classic and complementary layers to produce a cohesive look. "We work from natural materials and love the moodiness and warmth of a natural palette. We like things that are approachable, relaxed and that don't look out of place."
With family in Mexico and New Zealand, the couple spend whatever holiday time they can on travel abroad to gain inspiration, soak up different cultures, source new products and develop ties with suppliers. "We aren't all-inclusive, luxurious travel kind of couple. We like adventure and seeing design work in other countries around the world," Sascha says.
The pair admit the pandemic was "scary" to navigate, but provided them with opportunities to focus on their social media exposure, to engage new customers and to invest more time on growing their impressive online shop, which features items for every room in the house, including office and outdoor spaces.
"We started by adding more photographs and then pivoted to offering online design consultations. We went back to the basics, which gave people the chance to learn about our brand and ethos," says Justin, an avid kayaker and outdoor enthusiast, who manages the company's finances and marketing.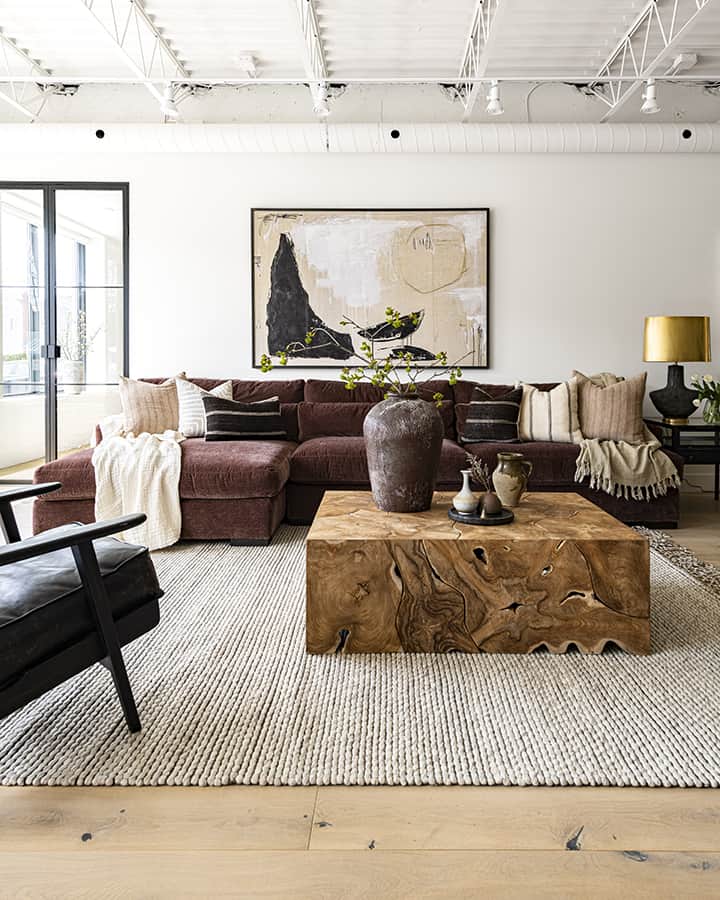 While West of Main has won numerous Ottawa housing awards and others at the national and international levels, one job that put it on the map was designing and furnishing a deluxe master closet for former Ottawa Senators captain Erik Karlsson and his wife, Melinda
Karlsson, at the couple's Glebe home..
"I was able to live out my dreams while working on this project," says Sascha, who attended Hillcrest High School with Melinda. "It was like a giant jigsaw puzzle that I had to put together to make it look like it was always there. I divided the colour palettes: a masculine charcoal for him, a feminine white shade for her and plenty of sparkle."
They teamed up with Deslauriers Custom Cabinets for the undertaking, a 400-square-foot space that required demolition of several smaller closets, a bathroom and guest bedroom to make way for the glam walk-in closet. It includes a central island, mini-fridge and coffee and champagne station, fabulous lighting, gleaming brass hardware, white maple flooring and illuminated glass cabinetry to showcase the couple's impressive shoe, hat and clothing collections. In 2019, the closet earned West of Main a coveted International Design and Architecture Award, which they received in London, England; it also picked up a trophy at the Ottawa design awards.
"We take our client's vision from plan to finish and create things outside the box. It's such a dynamic process. The builders, architects, landscape architects and suppliers who we work with are open-minded and share our vision," Justin says.
Their hard work is definitely paying off with a solid portfolio that covers the gamut from incredible residential decor and renovations to model homes for area builders. West of Main's commercial work includes design centres, a boutique hotel and restaurants, like Jackson Café in the Ottawa Art Gallery and Buyers + Cellars on Somerset Street.
Sascha credits growing up in a family that celebrates creativity, art and fashion with her love of design. Her father was a woodworker and log homebuilder alongside her uncle. "I was lucky to be exposed to all of that and appreciate the value of investment pieces and the connection between story and soul," she notes. "While people may update and renovate their home over the years, investment pieces are there to stay."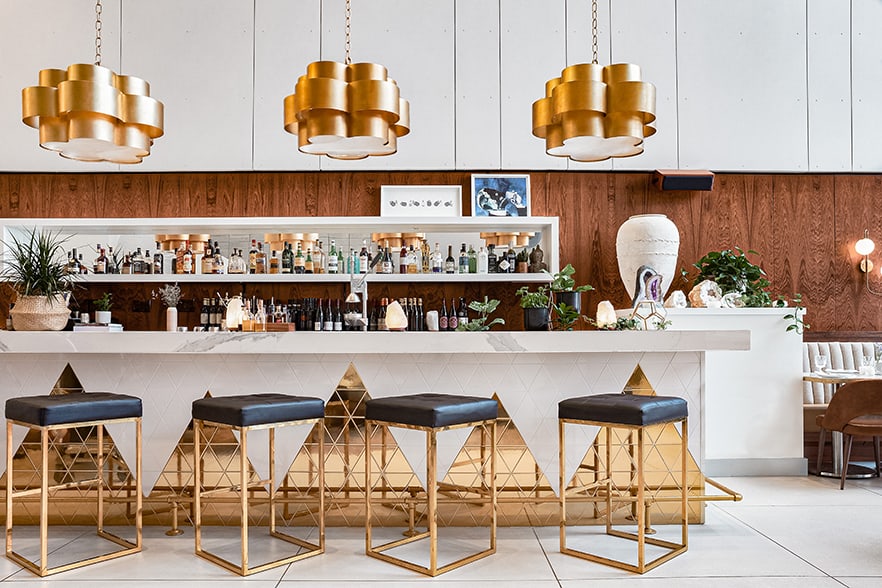 "We've been really lucky so far," Justin says. "We've worked with wonderful clients and have a solid team, who we hope will stay with us for a lifetime. The future is bright."