Forgo the traditional picnic in favour of the ultimate and luxurious outdoor meal
Written and styled by Hattie Klotz
Photography by Ashley Fraser
You can sit on the ground, of course. But, it's not an obligatory part of the experience. There are no rules for a picnic, and that's part of the appeal. It's simply a packed meal to be eaten outdoors, generally away from home. While picnics usually conjure up notions of rustic bliss, the whole experience can be a luxurious one, from the grass up.
With our long and sunny summers in Ottawa, we are blessed with plenty of perfect opportunities for picnicking and plenty of perfect places to do it. In a city patch-worked with green space, river paths that wind along the shoreline from one side of town to the other, and hidden pockets of peace in the urban core, to say nothing of the majestic Gatineau Park just 15 minutes by car to the north in Quebec, we are spoiled for choice.
If you remember picnics of childhood past, perhaps your recollections are ones of bucolic afternoons spent lying on a blanket in the sunshine enjoying cucumber sandwiches, strawberries, meringues and cream prepared by your mother; or maybe they're more like mine, peppered with rainy afternoons spent in muddy fields in the British countryside clutching a sausage roll or a soggy sandwich, or windy picnics at the seaside, complete with mouthfuls of sand.
However, as I grew up, so did my father's intolerance for informal picnics. My later teen memories involved tables and chairs, bottles of wine, olives and nary a sandwich in sight. By my early twenties, my picnic experiences had reached the high point of Glyndebourne, a festival of opera held at a large country estate, where guests "picnic" between acts, dressed in black tie, wandering the beautiful gardens, glass of something bubbly in hand. A blanket on the ground is unusual; tables and chairs are de rigueur (It might have something to do with the age of attendees, who find it difficult to lower themselves to the ground and get up again, while dressed in their formal finery), and some even bring a butler.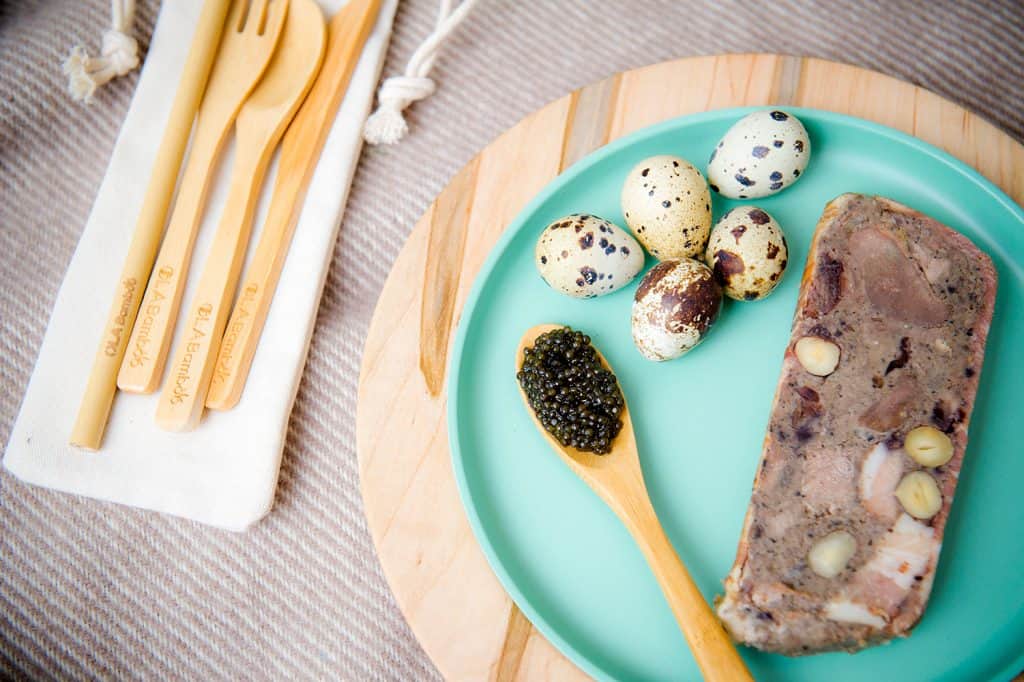 While there's no Glyndebourne equivalent in Ottawa yet, there are at least a couple of opportunities for a luxury picnic. Harvest Noir came to the city in 2011, modelled on Diner en Blanc, a similar event that began life in Paris. Harvest Noir describes itself as a farm-to-table chic picnic followed by an epic dance party, with a fashion show on the side. Organizers provide tables and chairs and encourage guests to bring white tablecloths, decorations, food produced locally, and to wear their finest black clothing. Not only is it a bacchanalian picnic celebration of the bounty of the harvest season, it's also a fundraiser for Wheels4Refugees, which provides refurbished bikes to refugees to help them to learn to play again.
Diner en Blanc launched in Ottawa in 2016 and returned for a second edition in 2018 with 350 guests at the Royal Canadian Geographical Society. This haute picnic is now held in more than 25 countries and 70 cities, among them New York, San Diego, Hong Kong, Montreal, Sydney, Sao Paolo, Mexico City and Paris, where it all began 30 years ago. Diners dress in white, which gives the event a certain glamorous wedding flavour, and the picnic concludes with sparklers and a dance party. Plans are afoot for a 2019 edition.
However, if a picnic is only a picnic if it involves contact with the ground, here are eight of LUXE Magazine's top choices for a glorious afternoon spent alfresco in the Ottawa area:
1. Pinhey's Point: It's a 40-minute drive from downtown, but worth it. Pinhey's Point boasts a 200-year-old grey stone manor house and secluded harbour. Plenty of places to throw down a blanket.
2. Rockcliffe Park Pavilion: As the Sir George-Étienne Cartier parkway curls riverside from Gloucester to Sussex Drive, this patch of green space boasts views of the water, mature trees, rolling grassland and a bandshell, frequently used for summer weddings.
3. Queen Juliana's garden, Rockcliffe Park: Hidden behind Rockcliffe Park Public School and opposite Ashbury College, this pretty garden boasts fabulous peonies in spring and tall cedar hedges that create an elegant, secluded garden party atmosphere.
4. Étienne-Brûlé Lookout (Gatineau Park): Not quite at the top of the Gatineau Parkway, Étienne-Brûlé is less busy than the top spot at the Champlain Lookout and is blessed with picnic tables and fantastic views of the Canadian Shield and the Ottawa Valley.
5. Major's Hill Park: Just a stone's throw from ByWard Market, this spot offers spectacular views across the river and the back of Parliament Hill.
6. Nepean Point: Tucked in behind the National Gallery of Canada, this outcrop of rock hangs over the river, with views across the water to the Museum of History and the Gatineau Hills in the distance.
7. Museum of History: Down by the water's edge, you can lay your blanket out and revel in the views of the twinkling glass atrium at the National Gallery and the Gothic majesty of the Parliament Hill buildings.
8. Andrew Haydon Park: This spot gets busy with families at the weekend, but it's an oasis of calm at other times. Just a stone's throw from the Nepean Sailing Club, with its lines of boats with clinking rigging, Andrew Haydon Park is on the Ottawa River in the west end and boasts picnic tables, barbecues, mature trees, a small man-made lake and a large pavilion.
And so, to eat. Once again, there are no rules for a picnic. However, since it's a form of eating that's close to the earth, why not keep it that way and try to make it a green picnic, sourced locally and sustainably? From Ontario wine and cider, to Quebec made cheeses; smoked sturgeon and caviar from the St. Lawrence river, to candied and smoked salmon from Chelsea; chocolate made in Ottawa, and salami cured in Sharbot Lake, you really can up the luxury factor while keeping it local. You can even do away with disposable cutlery—opt for knives, forks, spoons and straws made from bamboo by a Gatineau-based company.
Bon appétit!
The Luxe Menu
Thyme and Again house pate $9
Thyme and Again smoked salmon pate $8
Thyme and Again mini cheesecakes $3
Macarons from Quelque Chose Patisserie $14.40 for 6
Bergeres fabulous ewe cheese, made in Sainte-Sixte, QC, available from Seed to Sausage $10.98
Top Shelf Preserves' pickled beans, made in Ottawa, available from Seed to Sausage $12.99
Jack's sodas, made in Gatineau, available from Seed to Sausage $2.49
Tree well sparkling maple sap, made in Peterborough, available at Seed to Sausage $7
Candied salmon belly and classic smoked salmon made in-house at the Chelsea Smokehouse (price by weight)
Smoked sturgeon from Le Petit Brulé, fished from the St Lawrence River, available at the Ottawa Bagelshop and Deli $8.99
Classic caviar from Le Petit Brulé, from sturgeon from the St Lawrence River, available at the Ottawa Bagelshop and Deli $126
Le Fougères terrine $5.99
Les Fougères autumn chutney $9.99
Les Fougères salted caramels $12.50
D'Ont Poke the Bear apple cider from the LCBO $3.25
D'Ont Poke the Bear white VQA from the LCBO $14.95
D'Ont Poke the Bear red VQA from the LCBO $14.95
Hand-Turned Ambrosia plates by Our Turn Woodcraft in North Gower, available at Maker House Co. $30
Hand-Turned Ambrosia shallow bowl by Our Turn Woodcraft in North Gower, available at Maker House Co. $40
Hand-Turned mahogany stemless wine glasses by Our Turn Woodcraft in North Gower, available at Maker House Co. $40
Hand-Turned platter/charger in cherry wood by Our Turn Woodcraft in North Gower, available at Maker House Co. $80
Teardrop Serving Board in walnut wood by Grassroots Furniture Co. in Carleton Place, available at Maker House Co. $90
MacAusland Lap blanket in taupe with natural stripe by MacAuslands Woolen Mill in Bloomfield, PEI, available at Maker House Co. $95
Leather wine caddy by Wilboro in Ottawa, available at Maker House Co. $60
Leather beer caddy by Wilboro in Ottawa, available at Maker House Co. $85
Lavender lemon small batch cocktail mix by Split Tree Cocktail Co. in Ottawa, available at Maker House Co. $14
Deer enamel mug by Native Northwest in Vancouver, BC, available at Maker House Co. $15
Chalkboard wine glasses by Chalkboard Chique in Ottawa, available at Maker House Co. $7
Mascot enamel mug by North Standard Trading Post in Toronto, available at Maker House Co. $16
Recycled bamboo and melamine plates, from Pot and Pantry
for four large $29.99
for four small  $26.99
Bamboo cutlery from OLA Bamboo, Gatineau, available at Metro store
Beer from Dominion City Brewing Co., $3.32 a can, available at the brewery at 5510 Canotek Road or online at dominioncity.ca