Yoga Attic is a place where you can reconnect with nature, with a caring community and with yourself.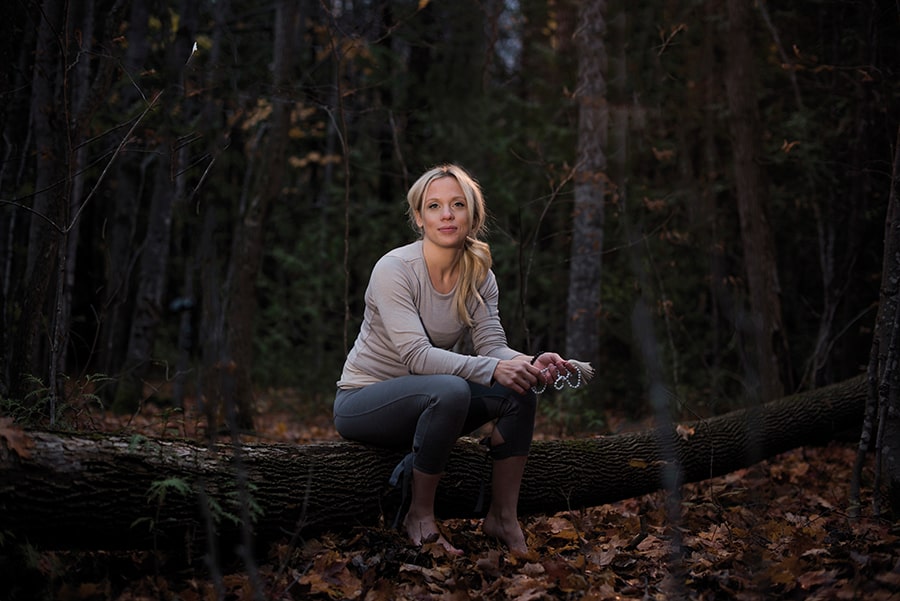 If public feedback is anything to go by, Yoga Attic is "heaven on earth in the Ottawa area." That's how blogger Robyn Baldwin has described the unique space in Greely. An admirer on Facebook calls the enclave at 1461 Erbmill Lane "a beautiful, tranquil, welcoming and safe space to learn, laugh, eat, rest, love, and be yourself." Somebody else says it's a "magical place."
Certainly, as life continues to be impacted by the pandemic, this welcoming two-acre sanctuary in the forest beckons. Not only does Yoga Attic host outdoor yoga, fireside retreats, co-working days and events such as Yoga and Brunch—all while respecting social distancing rules and exceeding safety guidelines—it's also a place where you can relax and recharge.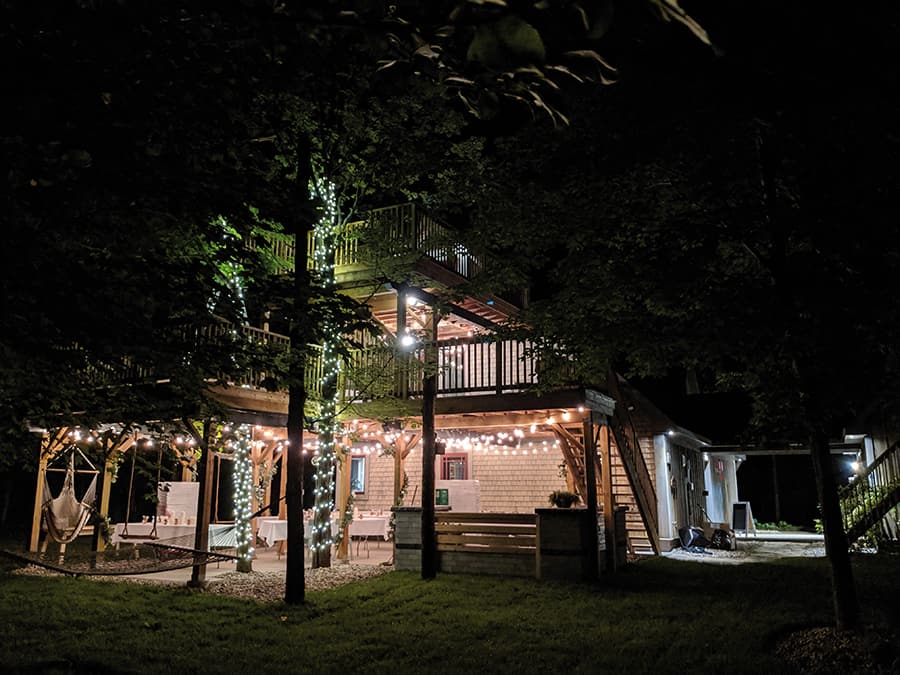 "Life is crazier than ever," owner Tina Lamontagne points out. "So through all of our offerings what we try to do is to nourish people's minds, bodies and spirits…. We hope to give people a break from everyday life, time to reflect and come back to themselves."
Not so many years ago, Tina was commuting 45 minutes each morning and night for a "super busy job" in the city. She worked for about a decade at the University of Ottawa and for four of those years she spent about half the time travelling. (That's how she came to appreciate the sense of home at traditional bed and breakfasts.)
By the time she trained to teach yoga, the job she loved was too much. "I felt completely empty, disconnected and uninspired." And though she started the training program with no plan to teach yoga, by the end of it she was jotting down an idea. It was a concept for a space that would combine a sense of home and the beauty of a slower lifestyle with the essence of yoga, so that people could reconnect with themselves. This framework would also foster a sense of community, allowing participants to connect with like-minded others through shared experiences.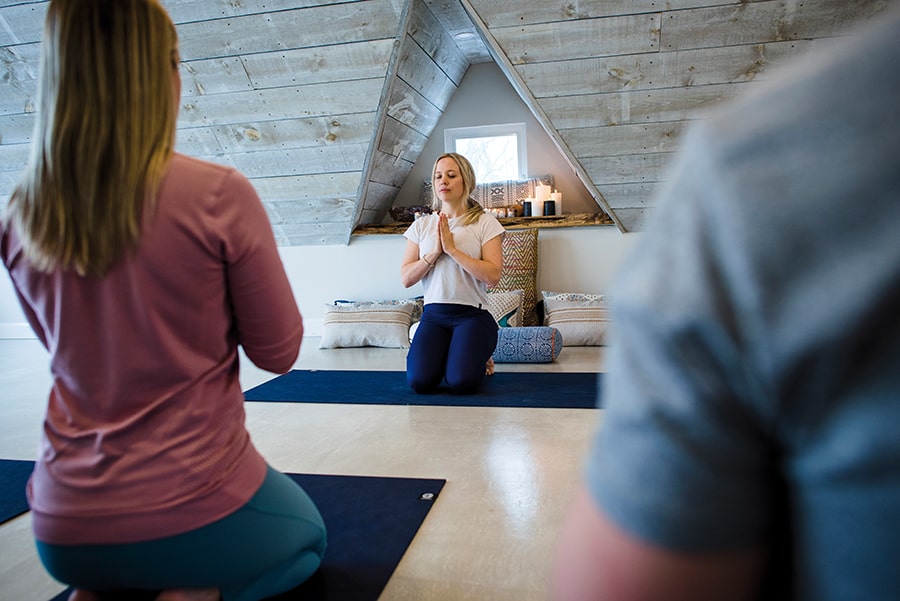 It took her a while, but she realized the space was possible at her own home. "We started with the small space on top of our garage, and then a year later we renovated and expanded into the attic we're using now as well as the three-level patio. We just keep adding to the space."
When asked what it's like to have stepped away from the nine-to-five grind, she says, "It's the best decision I ever made."
Today, countless others are feeling the benefits of stepping away to Yoga Attic. "We bring together community through yoga and brunch on Sundays," Tina says, adding, "We have fireside gatherings every week on a Friday, when we welcome a special guest. The event always includes movement, meditation and exercises, or talks around the fire."
Co-working space is offered on Tuesdays and Thursdays. People can show up as early as 7:30 a.m. and use the space as they wish until 5 p.m. "The feedback has been incredible."
Weekly patio yoga classes will continue through the fall, and when it gets cold there are heaters to keep the classes outside as long as it's feasible. "Then we will move into the attic this winter in smaller groups," Tina notes. She's envisioning candlelit offerings, more meditation, yoga nidra and a focus on restoration, "truly taking moving with the seasons to another level."
Most Saturdays, Yoga Attic offers full-day retreats, and there are two-day retreats as well.
"We are also still running our Alive program," Tina mentions.. Launched last year, Alive is a self-discovery program involving the same group working together and focusing on a different theme each month. It starts with a full-day retreat and involves guest speakers, journaling, yoga, mediation, a book club, daily awakenings and an online community. "It is really a program that allows people to make life a bit more intentional," she explains. It helps you to "make self-care and self-work a part of everyday life."
Through all the offerings at Yoga Attic, the intention is for wellness to transcend the space. "We hope we are the starting point," Tina says, in giving people the space, the tools, and the expert advice to make wellness a priority.
She exemplifies what's possible. "Yoga Attic started as my little dream to create a space for connection. While it remains an intimate space, I absolutely love that today it is bigger than me." Her partner Guillaume is now very involved, as is content creator Rebecca Taylor, Heidi who helps in the kitchen and cares for baby Ovie, and along with ongoing collaborators such as yoga teachers and experts.
"What I hope people truly get here," the woman behind it all says, "is the idea that they deserve to feel good every day, and that they can" feel good every day. "I truly believe life can be intentional. We can figure out small ways to make life feel better, to fill our own cups." yogaattic.ca