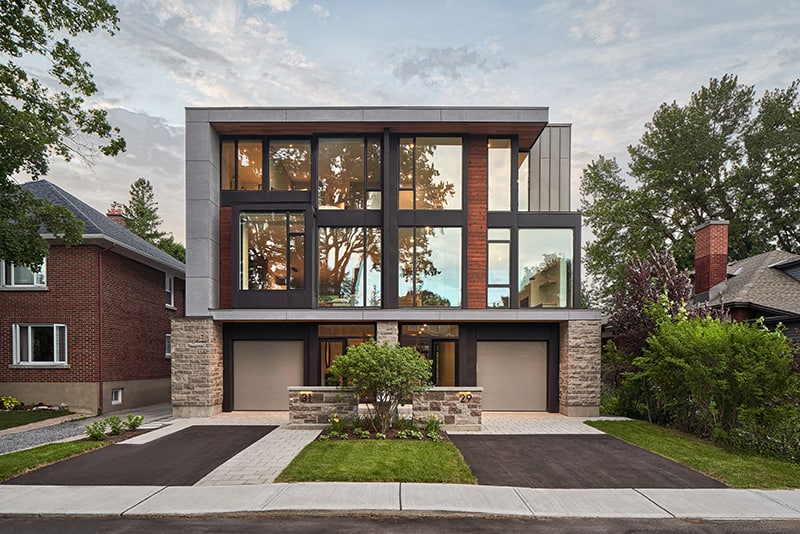 Photos by Justin Van Leeuwen
At this light-filled, semi-detached property in one of Ottawa's sought-after neighbourhoods, urban living has next-level appeal. A study in pitch-perfect execution, the three-storey, new-build project is the work of Casa Verde Construction and Flynn Architect Inc.
You can tell.
Superb craftsmanship and design are evident throughout, as is impeccable attention to detail. It's no surprise Casa Verde, with Flynn Architect Inc., scooped up three awards at the Greater Ottawa Home Builders' Association's Housing Design Awards in 2020: Custom Urban Home (3,001 sq. ft. or more) – Contemporary, Custom Bathroom (101 sq. ft. or more) – Contemporary, and Exterior Details.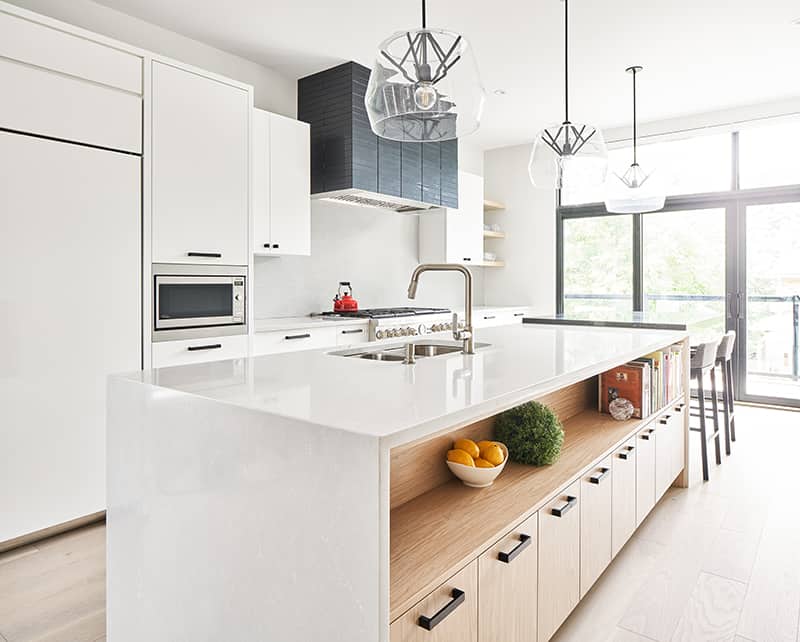 Light and Airy
Form beautifully matches function at this particular place, which is distinguished by high design and high-end finishes. Each unit has 3,500 square feet of living space, while 10-foot ceilings and floor-to-ceiling windows ensure both homes are bathed in light all day. The impact is visceral.
At a time when personal space is coveted, the mix of luminous elbow room, clean lines and elegant materials is remarkable, especially since the building fits so beautifully, and naturally, into the tree-lined city streetscape.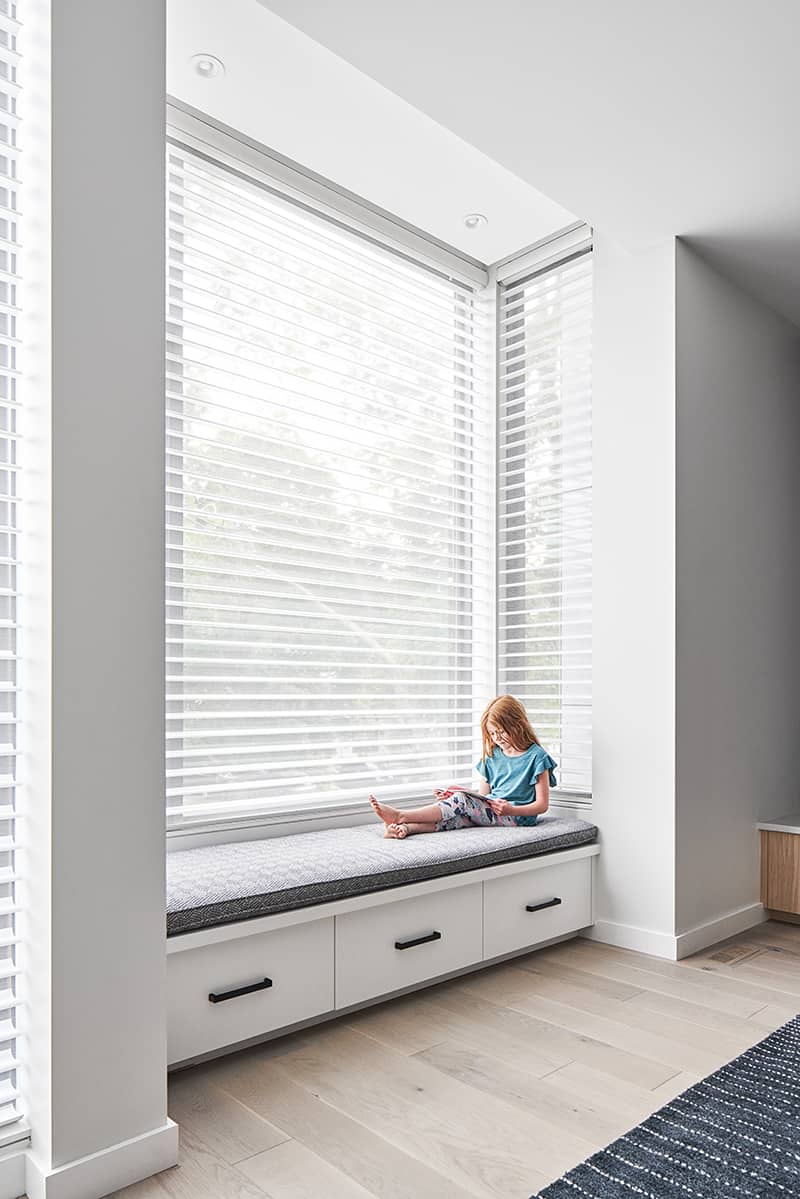 Paul McElligott is adept at this. The president of Casa Verde Construction hasn't just built deluxe custom homes across Ottawa, he's also well known for his luxury cottages—especially those at Clos de Sixte, the exclusive, four-season cottage community between Ottawa and Tremblant. Most recently, he and his A Team have expanded their work into the luxury market at Mont Ste-Marie.
In the niche high-end market Casa Verde serves, Paul's expert training in heritage carpentry and timber framing, his international experience and his extensive education really set the company apart. (It actually owns a sawmill.)
That means whether it's an extraordinary ski chalet at a mountain, a majestic timber-frame cottage overlooking a lake or a chic residential gem in the city, Casa Verde know-how and quality are always evident.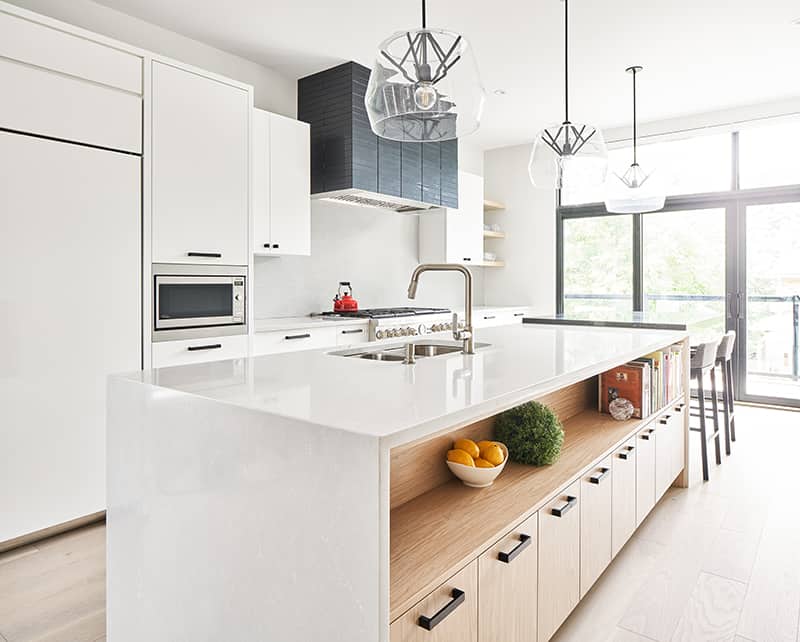 For instance at this Java Street beauty, the burnt cedar, blackened wood, Zinc panels, and top-of-the-line windows and doors on the exterior attest to the luxury and style within. Inside, sleek, modern living space is mellowed by the rich caramel hue of the eye-catching oak stairs that stretch from level to level.
The open-concept layout on the second level of each unit encompasses a designer kitchen and bathrooms featuring high-end, energy-efficient appliances and fixtures. Stylish choices in hardware, lighting and wallcovering articulate a modern sensibility, but the less obvious creature comforts—radiant floors, soaker tubs, oversized gas fireplaces, a glass encased home office and a cosy window reading spot—merit a sigh of pleasure.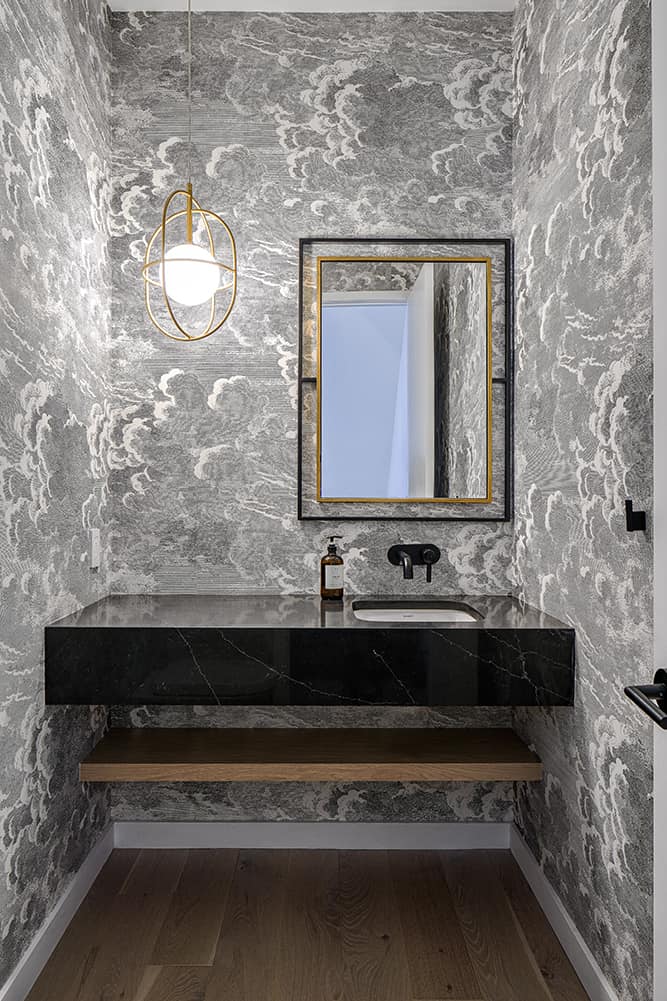 And extensive soundproofing, thanks to Casa Verde's signature attention to detail, means both of these semis are private, light-filled sanctuaries in the city. casaverde.ca; flynnarchitect.com