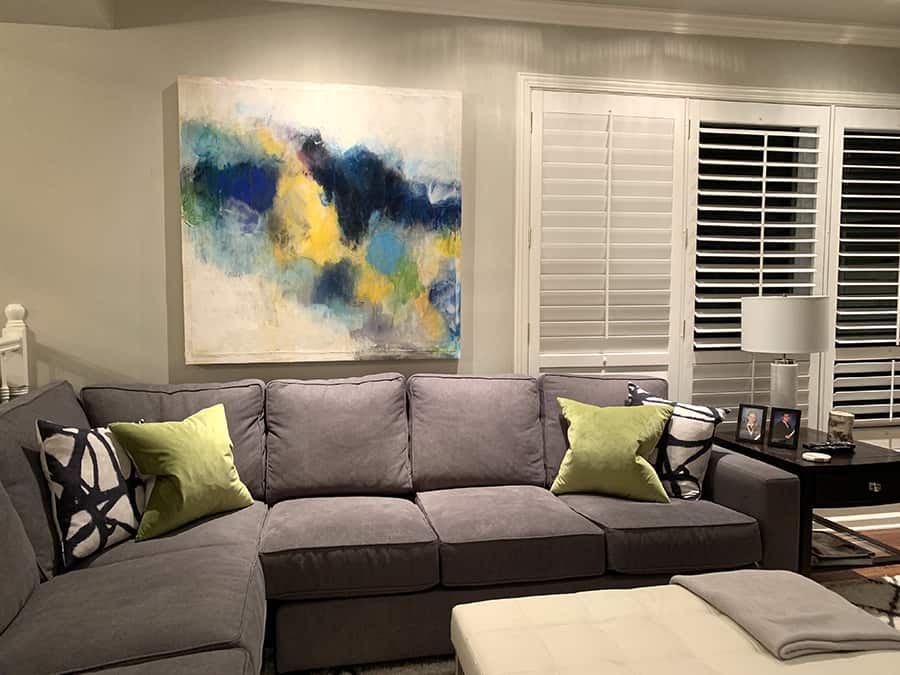 Stare at the walls with pleasure this winter, thanks to inspired curation and artful framing.
As we all spend more time indoors over the next few months, literally staring at the walls, it's prime time to improve the view. Ottawa art and framing expert Patricia Barr, who's director of Wall Space Gallery + Framing, answers some questions to inspire us and explain how it can be done.
How can you frame art to both showcase the piece and enhance your decor?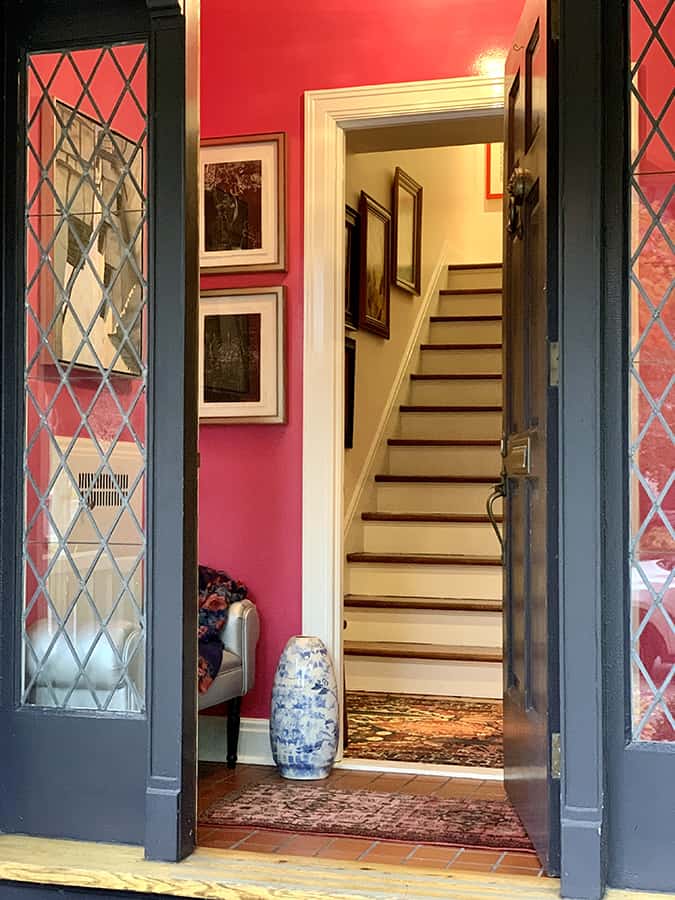 Frames are works of art themselves, and we have such a beautiful collection. I was recently at a client's home and took photos of the frames I've designed with her over the years. We never considered the rooms where the piece would eventually hang. I always design around the art or object, such as the photo of the vintage Mickey Mouse Christmas ornaments in this gorgeous Larson Juhl frame (right, below). The client wanted to incorporate the original box so I chose a sumptuous silk mat to showcase the ornaments. A plain black frame would have been just that: plain. The silver beading captures the lightness of the silk, the warm black frame and the textures create depth, enhancing these treasures.
Are there rules or current trends?
Infusing your spaces with what's au courant can be tricky. While you always want your home to look chic, staying on top of the latest trends can be a burden to many. I love how one client chose to paint her entry a jewel-like magenta pink to enhance it, and how she filled it with works of art by artist Martin Hyde. His large ceramic vase and the black and white prints in the silver frames pop against the colour—Benjamin Moore's Rosy Pink Blush in high gloss—and colour is so now.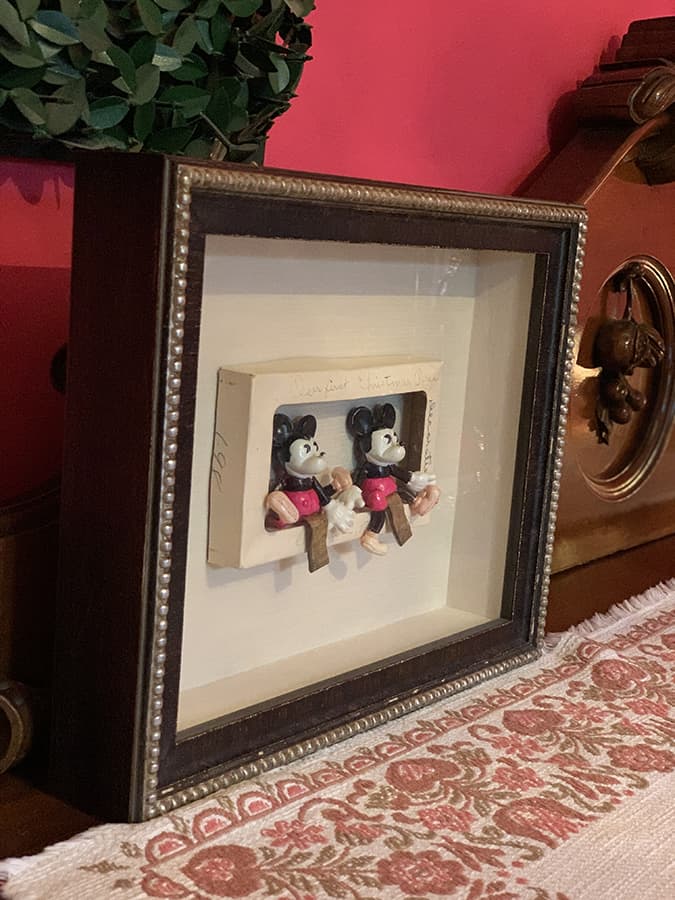 When creating a gallery wall, how do you mix framing or should you mix sizes and frames?
Yes to mixing frames. Yes to mixing sizes. It helps when there is an overall theme, such as family photos, memorabilia from trips, art and objects.
How do you use art to elevate the look of your living space? Where do you place it? Do you use it in concert with other design elements?
I love it when I suggest a piece that is larger than the client had intended for the space, and they go for it. A client loved the works of Sharon Kelly in the gallery but wanted a smaller piece. I suggested she allow me to hang the piece as a trial and she was smitten! The piece conveyed her love of the ocean and sunny skies. The scale was perfect, installed about five inches above the sofa to marry the art with the furniture, and it incorporated all the elements and colours she had accessorized in her room.
What if you don't have the wall space?
Counter space, shelf space—there's always space for good framing. One client created a perfect vignette on her galley kitchen counter with framed images and her silver tea set.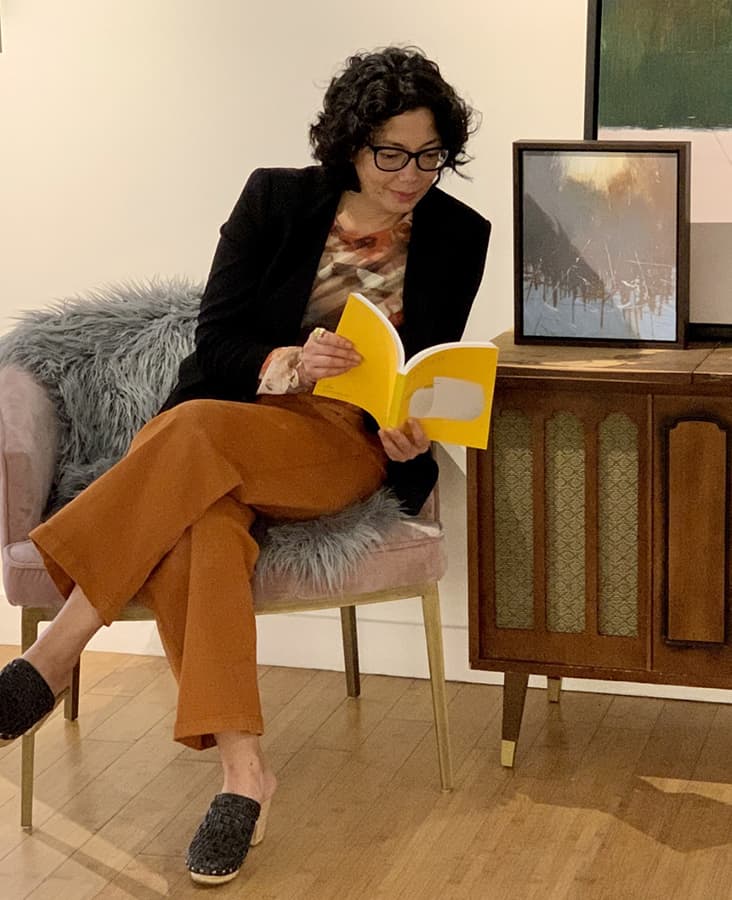 Patricia Barr is a social entrepreneur who builds community connections focusing on the arts, artists, local businesses and charities. Drawing on her network of artists and artisans, she curates and installs art and framing collections at all price points in residences across the Ottawa/Outaouais region and beyond. She is also a director of Wall Space Gallery + Framing, a family business with two locations in Ottawa. wallspacegallery.ca; wallspaceframing.ca