Emma Doucet's company, Grassroots Design and Build, is improving the view in Ottawa, one address at a time.
Emma Doucet laughs. Having just returned from a family holiday on Canada's East Coast, she's acknowledging she took some of the "sightseeing" to a level all her own: she improved the view.  At her father's place, she caught sight of the bathroom walls and decided to paint them. When she set eyes on his window treatments? A mix of exasperated affection and horror crosses her pretty face. Needless to say, the curtains have been fixed. She laughs again, confessing, "I feel better."
Here in Ottawa, the award-winning designer and owner of Grassroots Design and Build regularly makes people feel better about the places they call home. And boy does she improve their view.
While Grassroots specializes in small spaces and older homes, what's notable about the finished projects is how each one is not only distinctive but also a model for creative functionality.
"I design for life, for real life to happen in these spaces," says Emma—fingerprints, storage needs and all. "That doesn't mean it can't be beautiful. It does mean it needs to be imaginative," she adds, in meeting the needs of the household and in fitting the surroundings. 
Emma and her team are masters at this. Whether it's a kitchen, a bathroom, a basement, a main-floor reno or a décor update, form and function are both priorities. "With every project, I challenge myself to create something unique," the designer explains. "I try to remember that it's the clients who live here, their families, their pets." This personal focus, factoring in people's tastes and lifestyles, informs the transformation. It also makes it inherently more interesting, she points out.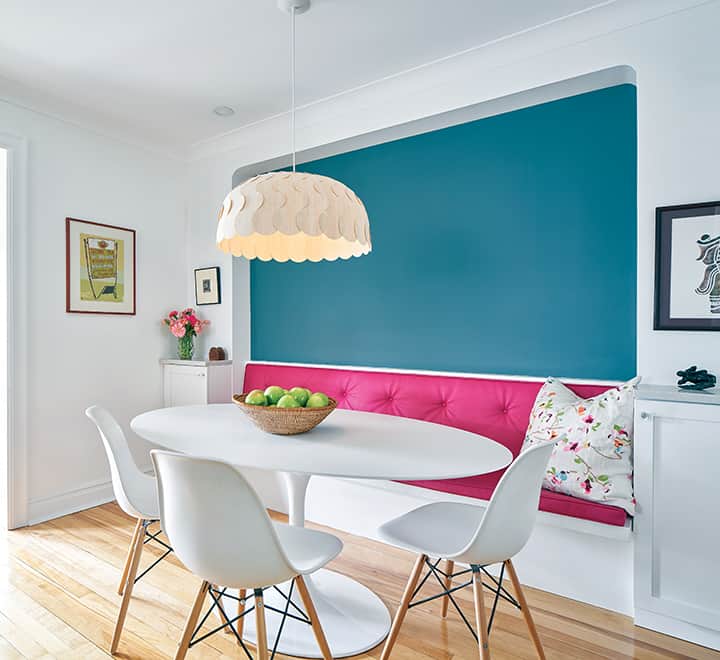 What's just as compelling is how Emma came to be a designer. Born and raised in Ottawa, she had an early interest in revamping spaces. It started with a beautiful wooden dollhouse given to her by her grandmother when she was nine. "I was obsessive about it," she recalls. "I wouldn't let my brother play with it."
She still has that dollhouse. "It's shiplap grey on the front." Through university and into adulthood, though, she followed a typical career path, working for years at a government job. What happened after work was another matter entirely. At one point, when her partner (now husband) had to be away for four months, friends commented: "You talk about your apartment more than you talk about [him]." She grins. Later, when they settled into a family home, "I was always redecorating and reupholstering when my children were young," says the mother of three. "People started asking, 'Can you help me?'"
A decade ago, with encouragement from friends and family members, she entered a contest hosted by House and Home magazine.
"I showcased my bathroom." When she was contacted to inform her she won, Emma was asked, "What design firm are you with?"
"Oh. It's my house," was her response. There was no design firm—yet.
Regardless, in a field of 200 entries, Emma's project was named Best Budget Bathroom. Clearly her passion for design had potential to be something more. At the same time she explains, "I really didn't want to go back to school." So she didn't. Instead, "I teamed up with a carpenter and Grassroots Design and Build was born."
It has grown into quite a success. The team has expanded and there have been many projects and accolades. Meanwhile the company name, Grassroots, still fits beautifully. "Everything has come from the roots of my family, and the roots of my home and community," Emma notes. Respecting the environment, working with local suppliers, and valuing the expertise of the people involved in each project are all part of the Grassroots approach. Just as Emma's keen about natural materials and Farrow & Ball paint, she's also a big fan of the people she works with, describing them as "super creative and problem solvers."
As for bringing her designs to life in Ottawa, she's as passionate as ever.  Describing one current project, a historic brick townhouse situated in the Glebe by the canal, her face lights up. The male client is "on board" with using a lot of textures and woods, and being a bit bold. "Those kinds of projects are a gift," she declares.  grassrootsdesign.ca