Ottawa architect Rod Lahey has built a reputation designing contemporary homes like his own: filled with light, clean lines and plenty of space for an eclectic art collection
By Sheila Brady
Photography by James Park
Rod Lahey is in a reflective mood, musing over a lengthy career that has changed the streetscape of his hometown.
"We are so lucky to live the way we live. Somehow, the stars all lined up," says the lanky architect, who has a golden reputation for designing crisp condo towers for an extensive list of top builders across Ottawa.
His career has stretched from the late '80s and the award-winning Sussex House, a red brick condo tucked into a quiet corner of the ByWard Market to a swirling glass highrise, Soho Champagne, in Little Italy.
The man, who is equally intrigued by thoughtful urban planning, is working with mega-developer, RioCan, to reshape two middle-aged malls, Westgate and Lincoln Fields, into residential and commercial hubs.
The 63-year-old architect has certainly carved out his own luck, working long hours, attending countless planning meetings at city hall and navigating confrontational consultations with people worried about intensification coming to their neighbourhood. He did it with patience, determination and a quiet sense of humour.
The non-stop stress likely triggered a heart attack four years ago, launching a new appreciation for the University of Ottawa Heart Institute and a commitment to reassess work and family priorities.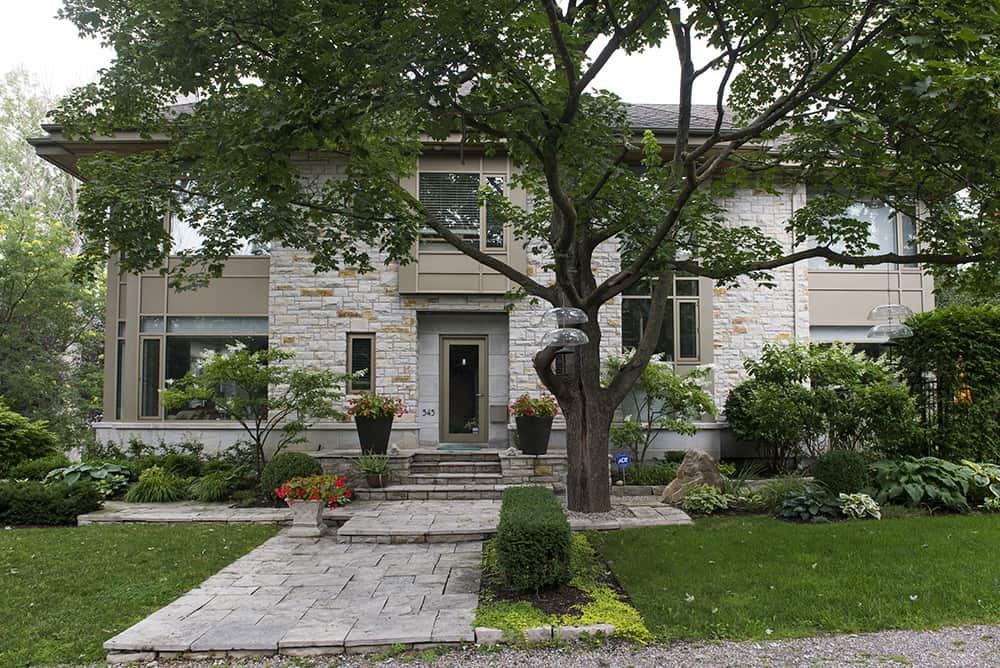 There is now more time spent with carpenter son, Matthew, 34, and a young granddaughter and plans to visit 28-year- old daughter, Samantha, who broke her parents' hearts, when she recently moved to Vancouver for a job as an urban planner.
There are long morning and evening walks with two standard poodles, Yardley and Liam, and the newest arrival, Beau, a big, gentle mastiff that Lahey and his wife, Carol, found abandoned on the highway near their cottage at Lac Pemichangan in the Gatineau Hills, a 90-minute drive from downtown Ottawa.
Lahey has shed 20 pounds, avoids wine and is a big fan of smoothies. His skin is a rich, nutmeg brown from three-day weekends at the cottage sanctuary and there has been a corporate rebranding, shifting the focus from Rod Lahey Architecture to RLA and his dedicated team of 20. There is also time for lecturing at his old alma mater, Carleton University's Azrieli School of Architecture and Urbanism.
Yet, the fire to design buildings and plan communities is a driving force.
"I absolutely love what I do," says Lahey, who grew up in McKellar Park near the Ottawa River, swimming with school chums, often balancing on slippery log booms at the bottom of Woodroffe Avenue.
A hefty log rescued from the Ottawa River sits in a shady corner of his Kenwood Avenue home, reminding him of long, sweltering summer days five decades ago. These are his private outdoor rooms, shaded from neighbours by high hedges and decorated with tall grasses and curved iron gates, inspired by photographs he took during a trip to Paris.
The architect grew up in a comfortable household filled with six accomplished siblings, including Brian, a local land developer and Patrick, a determined free spirit, who designs deep sea submarines, exploring magical underwater landscapes with the likes of movie mogul, James Cameron.
Parents, Eric and Ellen Lahey, a pair of leading local realtors, were the sparkplugs, igniting the imaginations of their large brood, appreciating art, as much as wrapping up a successful home sale.
The senior Lahey home was packed with art, likely inspiring their architect son to design his own contemporary stone home in 2006. "I love the way the house works," says the man, who started out at Algonquin College in the '70s, wanting to design furniture. A pivotal lecture on Frank Lloyd Wright changed his world, leading to Carleton and a lifelong affair with clean, contemporary designs.
There is not a bit of moulding in the Kenwood home, instead large windows fill the rooms with light, while a profusion of art hangs on the walls and sculptures hold down space on book and window shelves.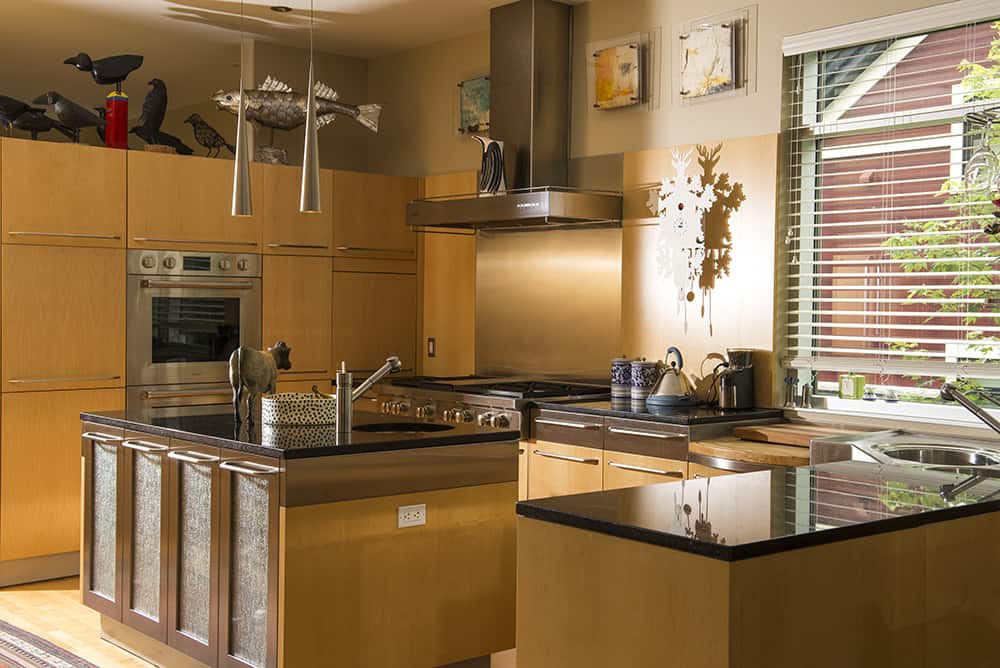 The home is a colourful, private gallery and is a testimony to a pair of artistic souls. There are abstracts by leading Canadian painters, joyous folk art and cabinet tops populated by ravens, crows and shiny silver fish.
"There is always more room for art," he says. "We just move things around. We remember our holidays by the art we bring home."
There have been magnificent finds, including a pair of brilliant yellow and orange abstracts by Harold Klunder, titled Reinventing Your Self, positioned on a wall alcove in the living room. The two drove to London to be first at a Klunder show, returning the same day with the paintings. The Klunder pieces blend easily with apple green and peachy orange modern furniture by Italian and French masters, Giorgetti, Ligne Roset and Cassina. This is a decidedly modern house.
Eclectic, funky and powerful art also defines Lahey's architectural offices, located in a converted warehouse in the heart of Little Italy. Five years ago, the Beech Street warehouse was a dusty factory for Sam Holman, creator of Sam Bat, the iconic maple bats favoured by big hitters in the Major Baseball League.
Today, Lahey holds court in a sunny corner office, crowded with drawings he does by hand, a cappuccino coffee machine and lots of art on the walls.
A giant red steel whale by Haida artist, Robert Davidson, is centre stage in the lobby, while clients find a seat on a row of mid-century chairs from Toronto's Pearson Airport. A pair of powerful photographs of antique BMW motorcycles by the architect's artist brother, James Lahey, dominates another wall in the main reception area.
And the man who values the art of design and art on the wall, designed the firm's glass board room to accommodate an oversized painting by Aboriginal artist, Christian Morrisseau, and his father, the northern Picasso, Norval Morrisseau.
Today, there is talk in the Lahey family of simplifying life, finding an empty lot and designing a smaller house on one level. Just like designing a highrise condo for a paying client, the next move takes thoughtful negotiations. The architect would be happy on one level in a highrise, while Carol, wants to stay connected to the ground.
She could live in the country. He likes the city.
There are two givens: The next house will be contemporary, clean and light and there will be subtle niches and large clean walls for an ever expanding Lahey art collection.
Rod Lahey Architects can be reached at 56 Beech St., rlaarchitects.com