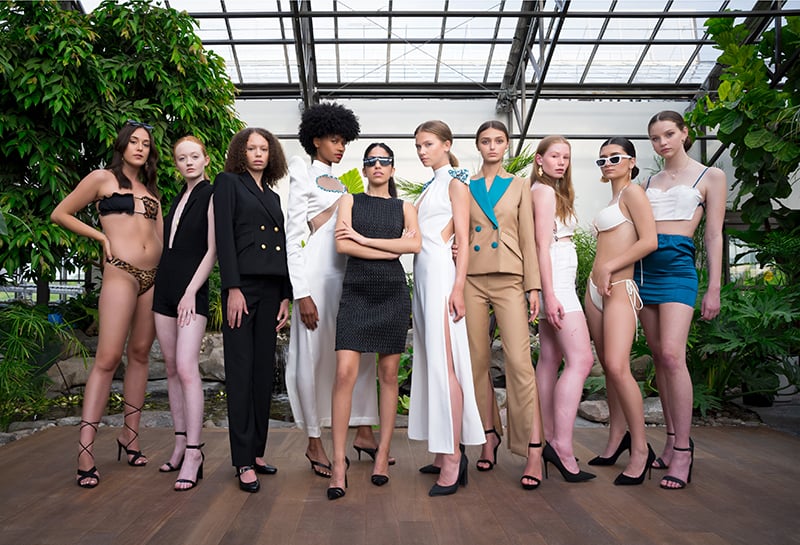 It's easy to imagine Andrea Bahnam on a yacht at Cannes. Svelte and poised in a chic bikini, she dives effortlessly into the shimmering sea. Of course Andrea has designed that bikini, and all the other must-haves for a lounging on a superyacht on the Côte d'Azur. This celebrated young fashion designer has her sights set on working in Paris, and everybody knows Parisians leave the city for vacation as the summer wanes.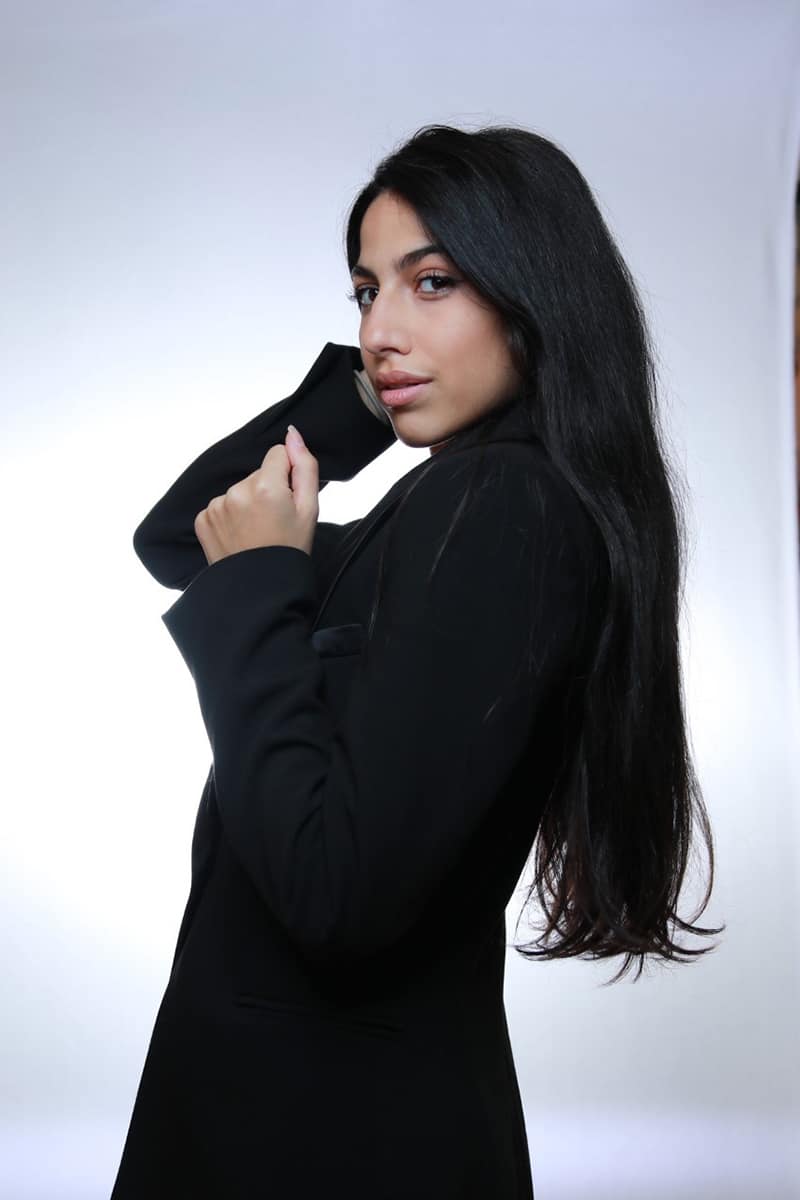 At just 19, the Ottawa native has big dreams, but she has the clothes and success to match: Andrea was named 2021 Designer of the Year at the Richard Robinson Academy of Fashion Design. Her collection was showcased as part of Virtual Grand Premiere 2021, the academy's annual fashion show. Featuring bustiers, haute couture designs and themed costumes by first year students, as well as the collections by this year's graduating class, the show was filmed at Aquatopia Water Garden Conservatory, and it was a fitting locale for Andrea's fashion.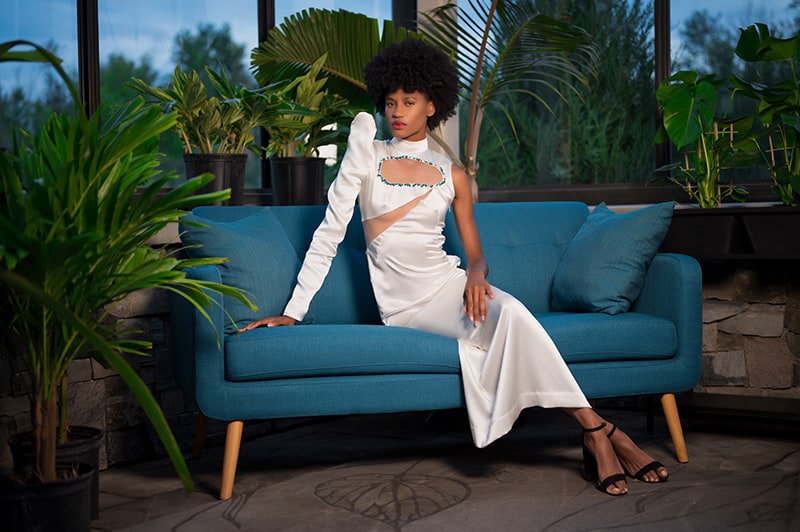 Andrea was about 12 when she decided she wanted to become a fashion designer. At 15 she took a basic sewing class and enjoyed it. Once high school was finished she headed to Ottawa's acclaimed fashion design academy. Since then, her passion for fashion has grown. The icons she admires are Coco Chanel and Versace, and she hopes to make her own way, eventually, in the City of Light.
For now she can take pride in the winning fashion collection she calls REAS. She has also started a business by the same name. The favourite of her creations, to date, is the one-shoulder haute couture gown with hand-sewn beading that was modelled at Aquatopia. "I really enjoy haute couture," she explains, and she's looking forward to creating more amazing couture clothing—in Paris.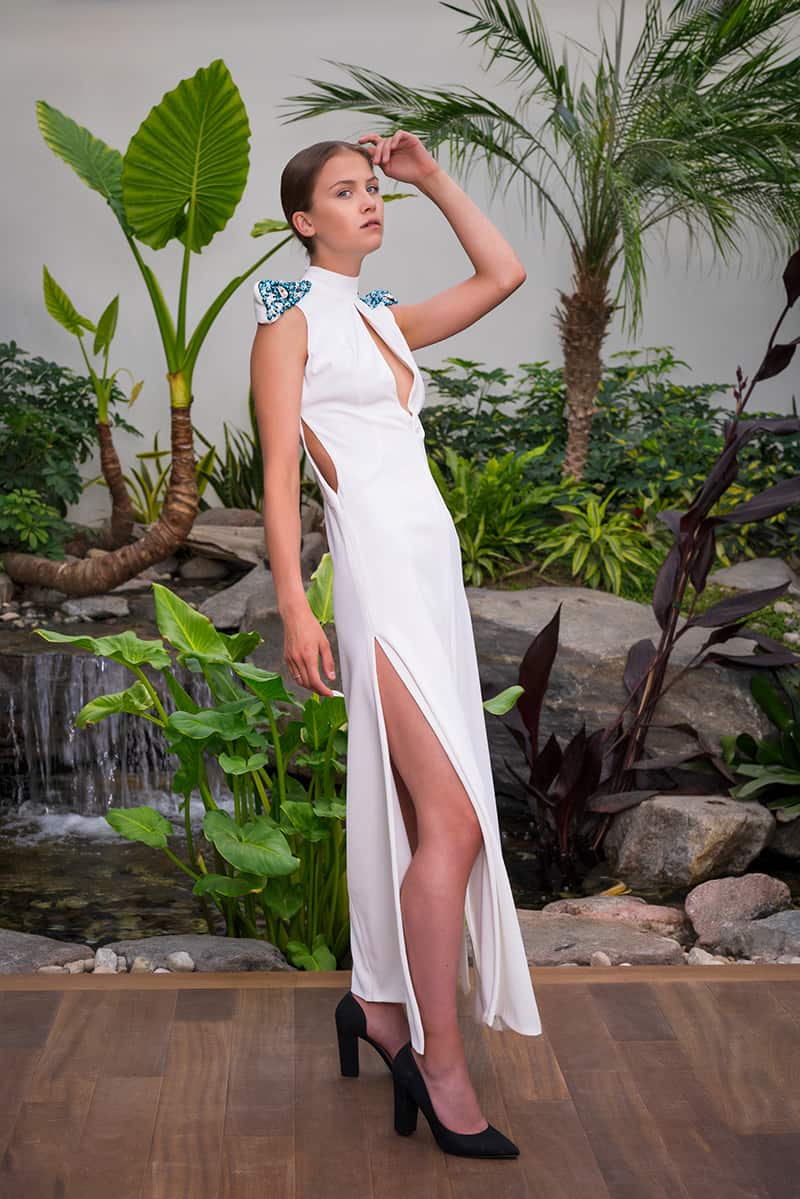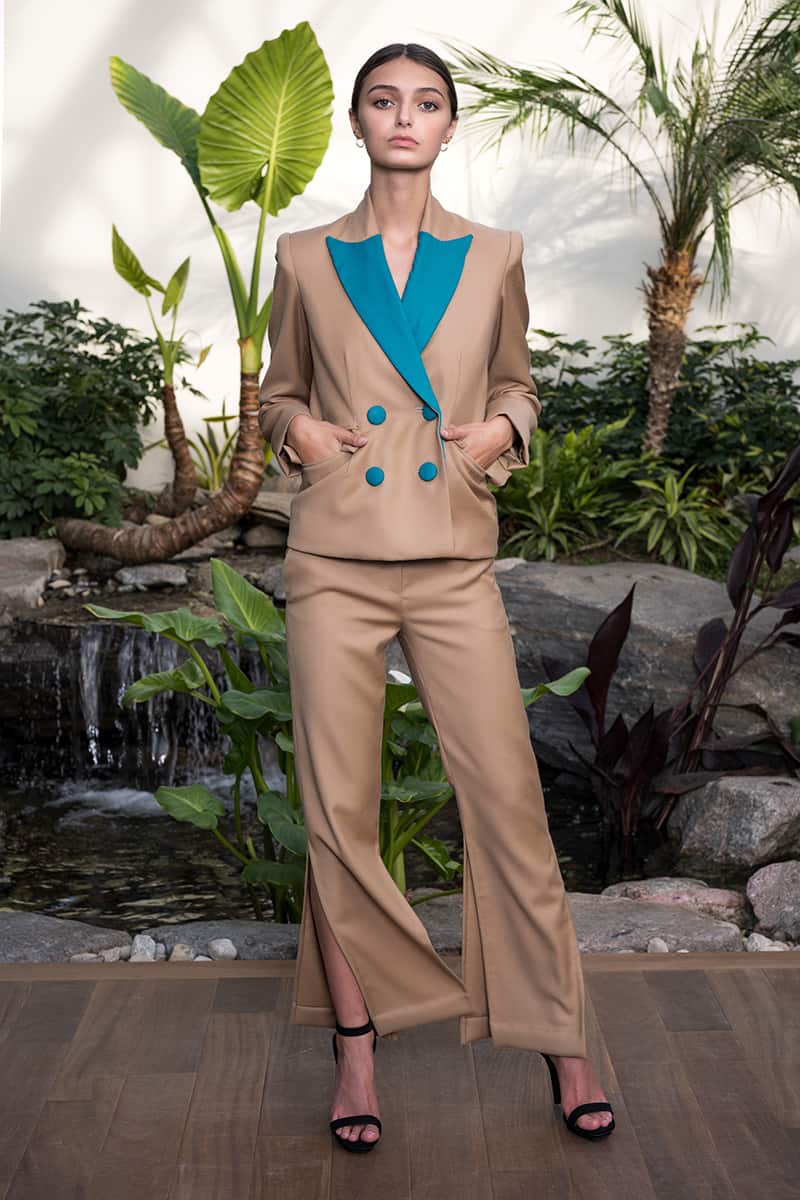 In the words of academy director Renee Berezowski, "Andrea's collection was inspired by a vacation on a luxurious yacht. The collection is meant to transition from day to night and all the activities [someone] may want to partake in while enjoying their cruise."
Andrea wants her clients "to feel powerful, sexy and elegant," Renee notes, adding the young designer hopes "her clothing will give them the capacity to achieve anything and own any room they step into."