Bon Vivant
Beautiful, Thoughtful Food and Service
By Brigitte Hasbron
The adage "To acquire wisdom one must observe" came to mind in an Ottawa kitchen, as I watched chef Jason Laurin, owner of Essence Catering, create stunning dishes for his clients.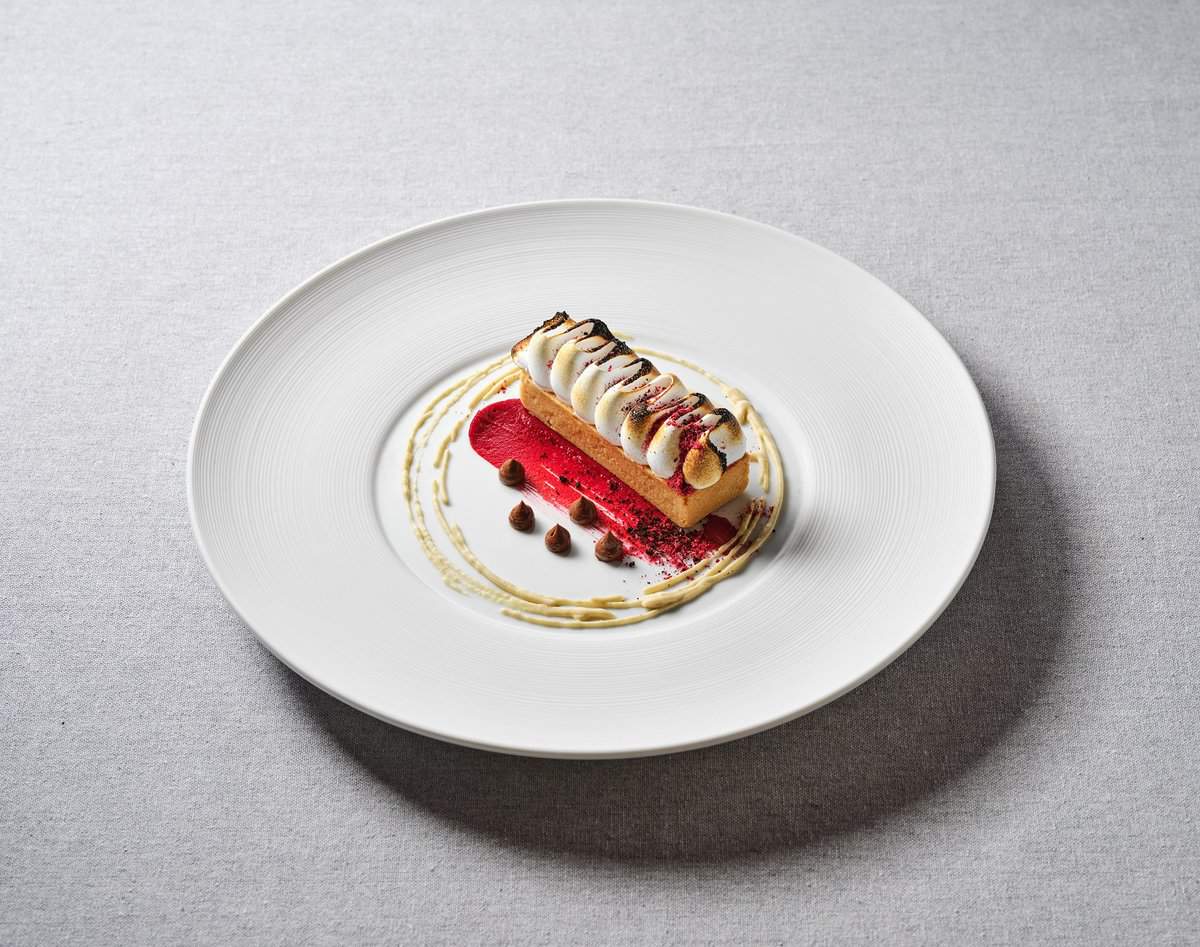 A Cordon Bleu Cuisine and Pastry graduate, this Ottawa chef has been in the culinary industry for over 32 years. In that time his career has been distinguished by ingenuity, creativity and an enthusiasm to do better. Witnessing him at work behind the scenes, I could see why. At work, his meticulous precision and incredible ease are brilliant.
Having attended numerous Ottawa culinary and charity events over the years, I've had the distinct pleasure of tasting his offerings. Always, they've been outstanding and flavourful. On this particular day in the kitchen, I observed chef Jason infusing a labneh dish with smoke in order to elevate its flavour profile. This sort of inventiveness and know-how are exactly why people seek him out for their events.
However, it should be noted that his isn't your typical catering business. Essence is a full-service caterer that takes care of everything—from service and bar staffing, rentals and floral arrangements to entertainment and the main attraction: exceptional food. For these reasons, it's sought-after for weddings and private engagements.
Essence averages about 25 weddings a year and chooses to limit commitments to that range in order to provide impeccable, bespoke service. Jason mentions that some of his favourite clients are those planning their second weddings since they know exactly what they don't want or need. As such, he strives to ensure the focus is on the needs of the client as well as the level of execution.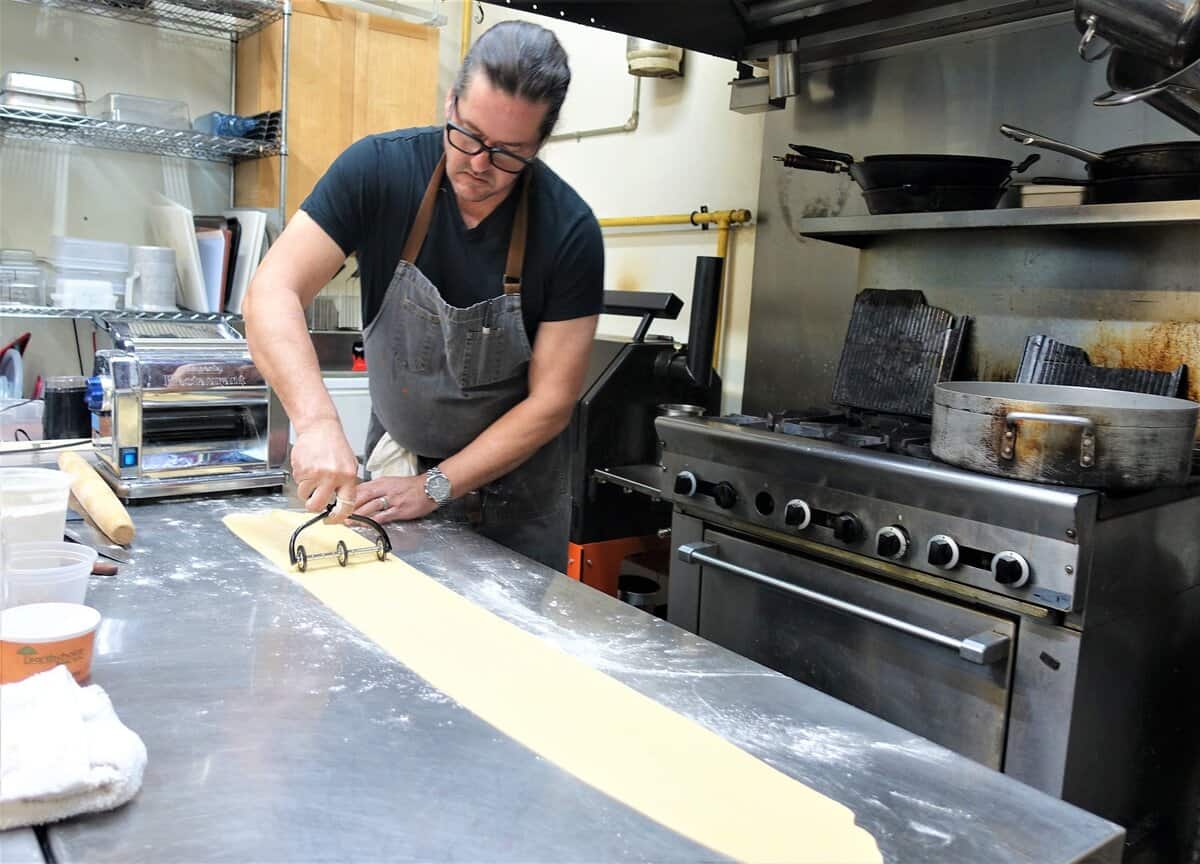 One-on-one with the chef
After seeing this chef in his element, working on his craft, and observing, first-hand, his passion come to life, I wanted to know more about what makes him sizzle.
Where did you train to be a chef?
I began working along my current path in 1990 with a job at a cafe. Essence was founded in 2005 and we opened our doors in early 2006. I trained with chefs before ever considering culinary school. I did a hotel hospitality management program in Dallas, Texas, from 1995 to 1998 and then came to Ottawa in 1999 to attend the Cordon Bleu. At that point, I had already achieved the role of chef but really wanted to hone my skills even further.
What has been your biggest life lesson, in regards to owning a prestigious catering business?
The biggest lesson? Hmmm. Be flexible. I don't do buffets, breakfasts or drop-offs. We do events, big and small. But always with staff and beautiful, thoughtful food and service. I left the restaurant industry because I no longer wanted to be a slave to a door—meaning I am open when the sign says I am, which is near always.
Where do you get inspiration for your menus and dishes?
There is no place in particular that I get inspiration for food. Inspiration in any creative profession requires one to be present in all situations in order to get it from everywhere. For me inspiration can be for a plate of food or the plate itself. I love to create and don't restrict myself to just food.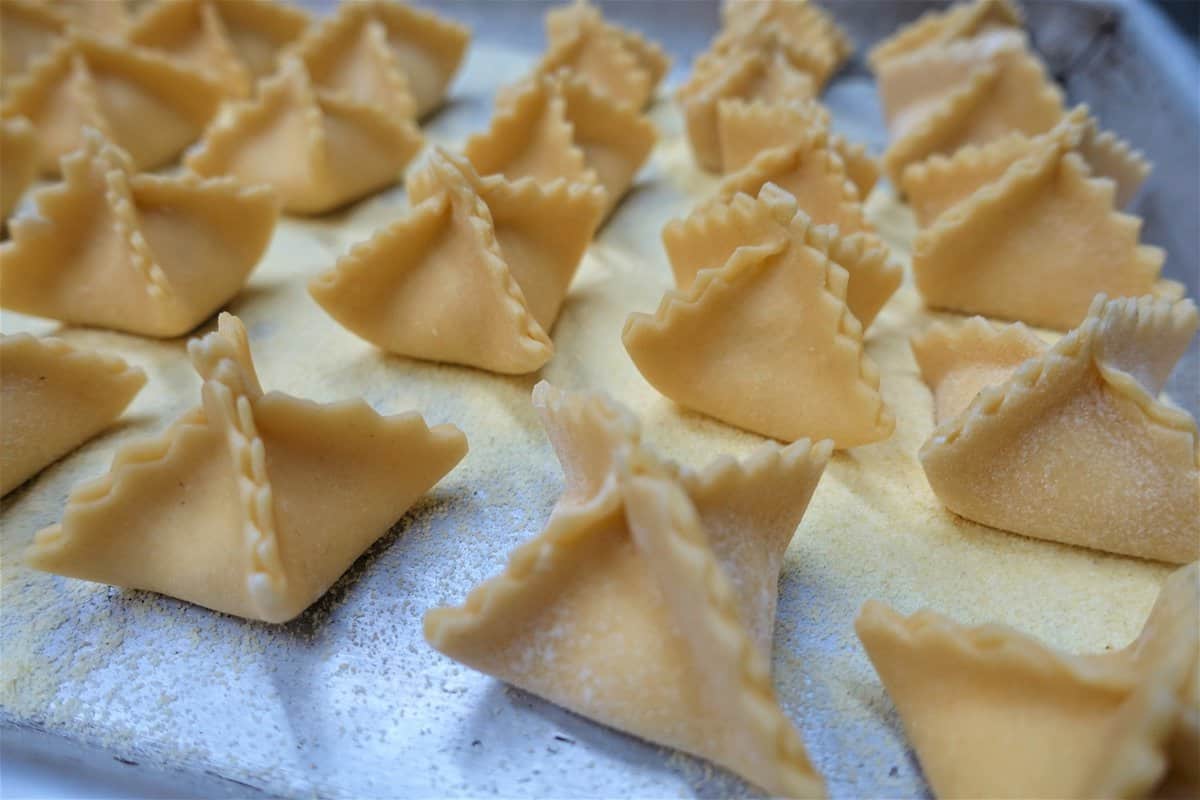 What is the biggest misconception that people have regarding catering companies?
That catering can somehow bring fine food and all that entails to your house for the cost of a happy meal per person. Great catering is expensive, but if it's an important day in your life, do you want to leave it to just anyone to cater? I wouldn't.
What makes Essence Catering stand out?
We stand out because we are really very good at what we do. My team has been working together for a long time. All staff members are empowered to do whatever is necessary to elevate a guest's experience. We have an incredible amount of attention to the small details be it food or service. I am certainly a different kind of business owner. I say it like it is, at least as it is to me. I don't promise anything we cannot deliver.
As he made fagottini pasta stuffed with lemon ricotta—pasta purses filled with deliciousness and fit for a sophisticated palate— my chat with Jason Laurin was mesmerising. Actually, during her Ottawa visit for the start of the Canadian Tulip Festival last spring, Her Royal Highness Princess Margriet of the Netherlands Got to taste those coveted fagottini purses, while enjoying the cuisine from Essence Catering.
Jason Laurin's biggest lesson learned early in his career also speaks to his work ethos today: "Anybody that walks in the front door should be treated like they're walking through your living room," he says. "Treat them that way." Whether he's catering for regular clients or for royalty, this chef is focused on satisfying needs to the highest degree.
Bio
Brigitte Hasbron, owner of The Food Tease (www.thefoodtease.ca), a combined culinary and travel blog that highlights the best that food, wine, and travel have to offer.