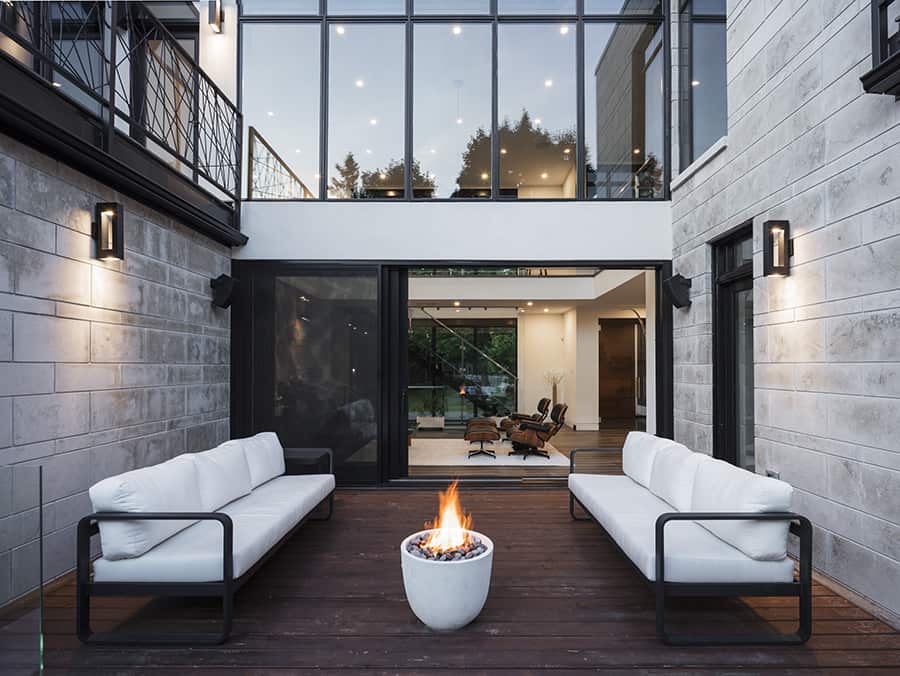 OR Design and NEOTERIC DEVELOPMENTS
aren't just creating custom homes outside the box, their trendsetting residences surpass the norm and uniquely feel like you.
Or (Shneur) Bielak used to be an opera singer. As confirmation, the 40-year-old owner of OR Design, Neoteric Developments (ND), and ND Management bursts into song. Indeed, he was coached by world-class operatic soprano Maria Pellegrini, and spent a decade as a professional singer.

"I love to create," he explains. "I need that artistic outlet, to be doing and creating." He's passionate too, about everything from music and cars to philanthropy and design. Especially design.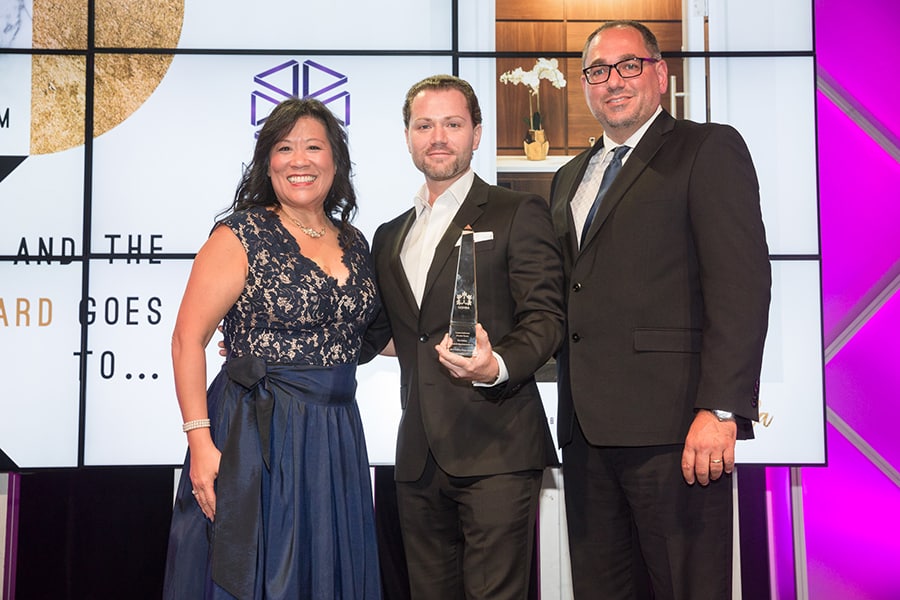 Eight or nine years ago, Or embarked on a home renovation—his first. He laughs now, saying initially, when he was done, he wasn't going to do it again. Everyone who saw the finished product, though, sang the praises of his standout results. They were also "floored" that he put in black hardwood. Even the pro at the hardwood-flooring store was taken aback. "Are you sure you want this?" he asked. "Nobody ever orders black."
Or knew what he wanted: Black. And the visual impact was extraordinary. "The person who bought the home loved it." In fact the response was such that Or realized this was an artistic avenue to pursue. Why not build outstanding spaces that transcend the norm, express people's passions, and actualize their dreams? That's how Neoteric Developments came to be.
Building outside the box
Since 2013, Or and his team at ND have been creating Ottawa's paradigm examples of building outside the box. This dream team includes Marco Manconi, professional engineer and former manager of design and construction for infrastructure services with the City of Ottawa. For the city, Marco led high-profile projects such as the Lansdowne Park redevelopment, the Ottawa Art Gallery expansion and the Arts Court redevelopment. In 2018, he took a one-year leave of absence to join Or at Neoteric and work with the luxury builder. Then he stayed. "He's the best," Or notes.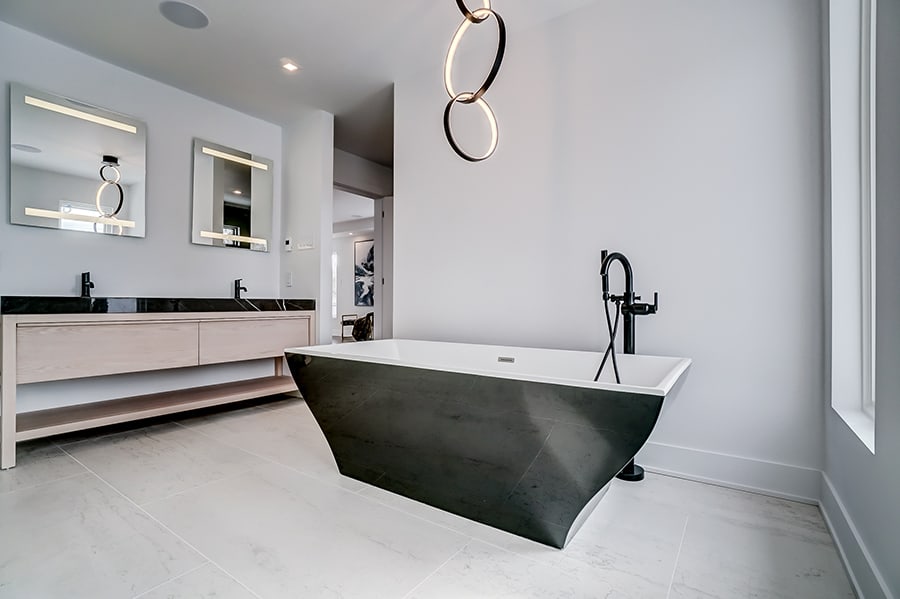 Artistic design with expertise in construction
Together, Or and Marco are dynamite. The company president and design lead has the avant-garde ideas; the vice president and project manager has the ingenuity to make them materialize. In addition to winning multiple Greater Ottawa Home Builders' Association (GOHBA) housing design awards, they've also developed an A+ reputation amongst A-listers and affluent clients who want more than the typical square footage on offer.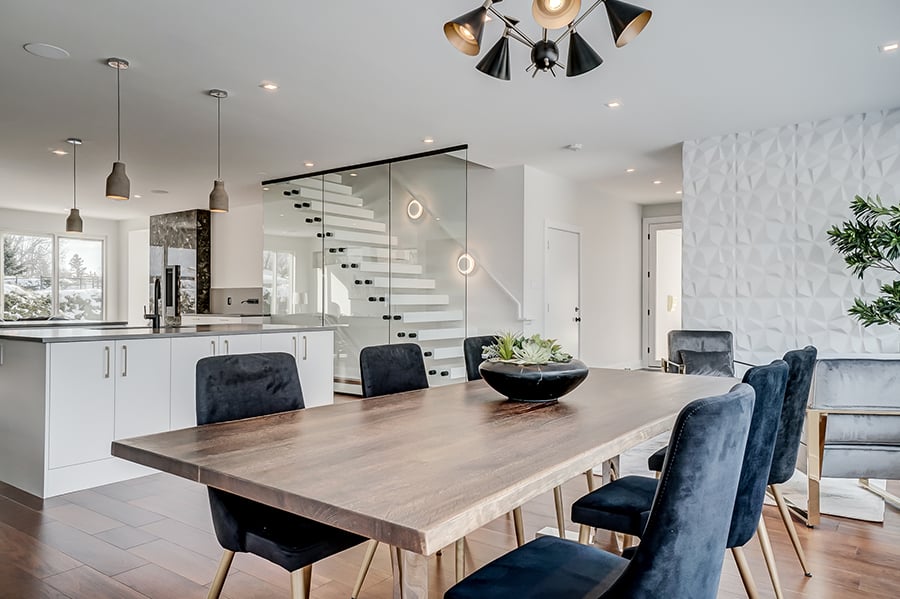 Unique aesthetic that evokes emotion
Now, with the introduction of OR Design, they're offering a lot more: Extraordinary, modern design and VIP service to match Neoteric's well developed excellence in construction. As the company's premium new signature brand, OR Design is geared to elite and discerning clients who prize both uniqueness and evocative design. With signature passion, Or is not only putting the concept of art in architecture, he's creating an aesthetic you can feel. He's also taking the notion of that box he's upended and he's spinning it around a central axis: the clients. "It's design driven by the individuals," he says. "They will have a residence that speaks to them."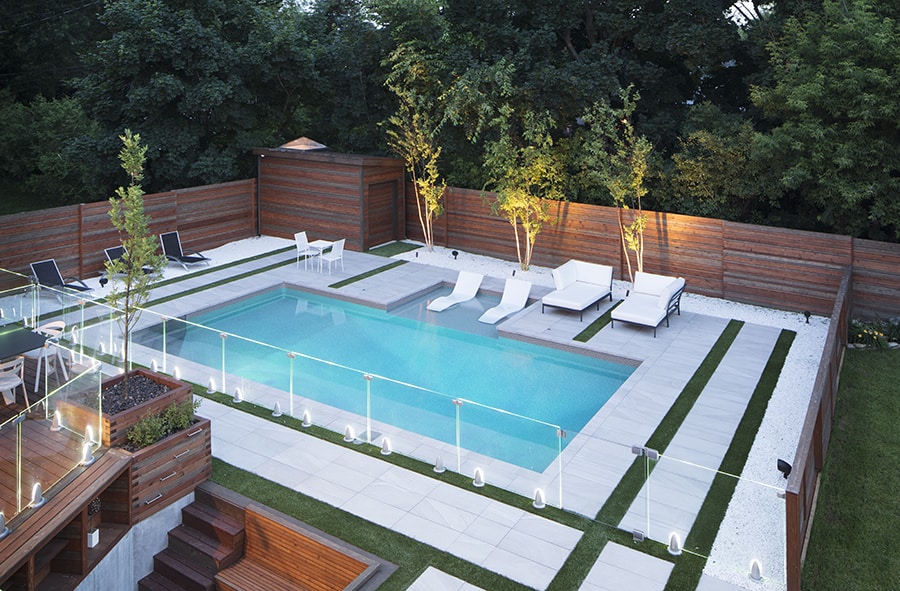 A custom home that reflects your individuality
Just as the possibilities are infinitely personal, the approach to dealing with clients is decidedly white-glove. "We go above and beyond in providing elite service. We want clients to feel like a million bucks and live their dreams." Whether they're fashionable or flamboyant, well heeled or unconventional, he adds, "We expect them to have high expectations and we'll meet those expectations time and time again. "
Clients also have a front-row seat in the creative process. After consultation, OR Design will provide a 3d rendering and a physical representation of their dream residence, utilizing virtual reality (VR) technology. "Giving clients what they want has a whole new meaning."
What's more, client input isn't limited to particular aspects of the project. "We include clients and encourage them to influence their home plans and the functionality of their design." At the same time, the Neoteric team has a mandate to focus on functionality, while also managing and respecting the clients' overall budget.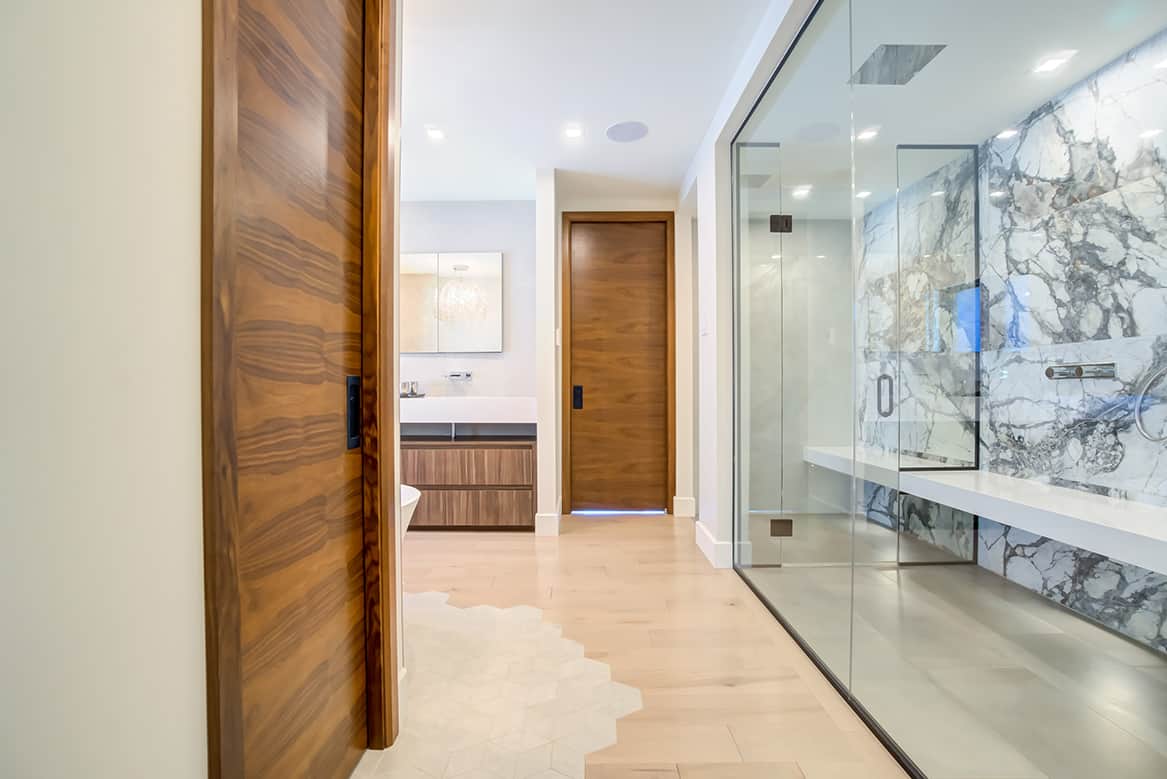 VIP service to meet high expectations
As you can imagine, there are repeat residential clients. After all, each Neoteric custom home has distinctive, signature elements and loads of wow factor. For instance, there's an exterior bridge and a pond at the front of The Bridge property now owned by one of the Ottawa Senators' elite players.
At the Limestones on Fifth development in the Glebe, Or partnered with renowned restaurateur Stephen Beckta, owner of Curated By Beckta, and Play, Gezellig, and Beckta restaurants, to offer buyers their own custom, chef's kitchens. Next-level luxury, distinctive styling, Smart Home technology and customizable features also distinguish these chic addresses.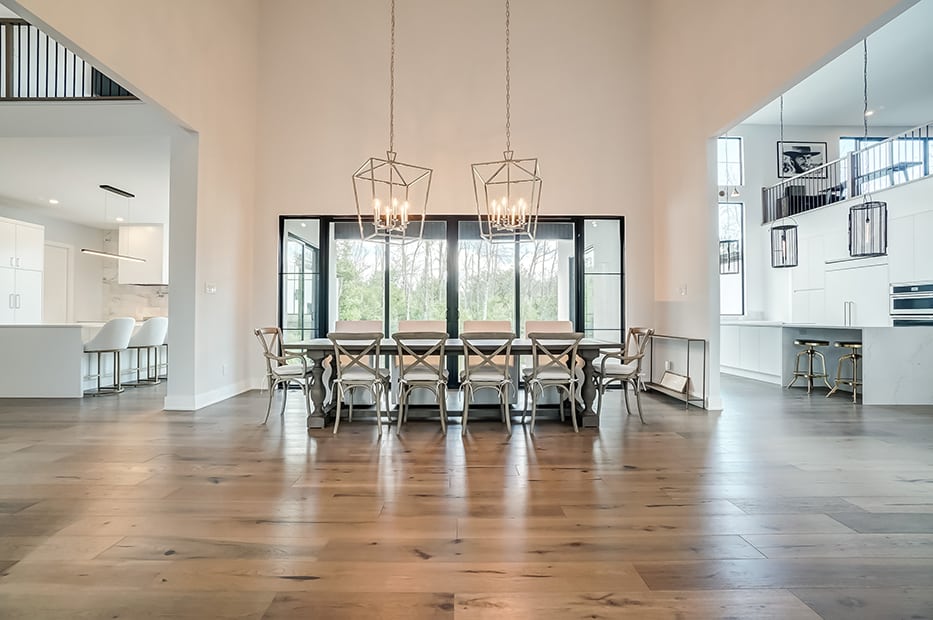 For the elite and discerning client
The idea to collaborate with the city's top restaurateur to offer the ultimate dream kitchens is classic Or Bielak. One day he asked Marco, "Where can I get beautiful meal to enjoy in my home?" Marco told him about Curated By Beckta, the esteemed chef, and his celebrated, award-winning restaurants. Or's next question: "What if we ask him to be our kitchen guru?"
The maestro behind OR Design and Neoteric Developments doesn't hesitate to ask or reach out.  Furthermore, when it comes to evoking emotion in the community at large, you could say he is all heart. His largess has benefited organizations ranging from the Ottawa Symphony Orchestra (OSO) to Crafting for a Cure and the Ottawa Mental Health Gala in support of The Royal and DIFD.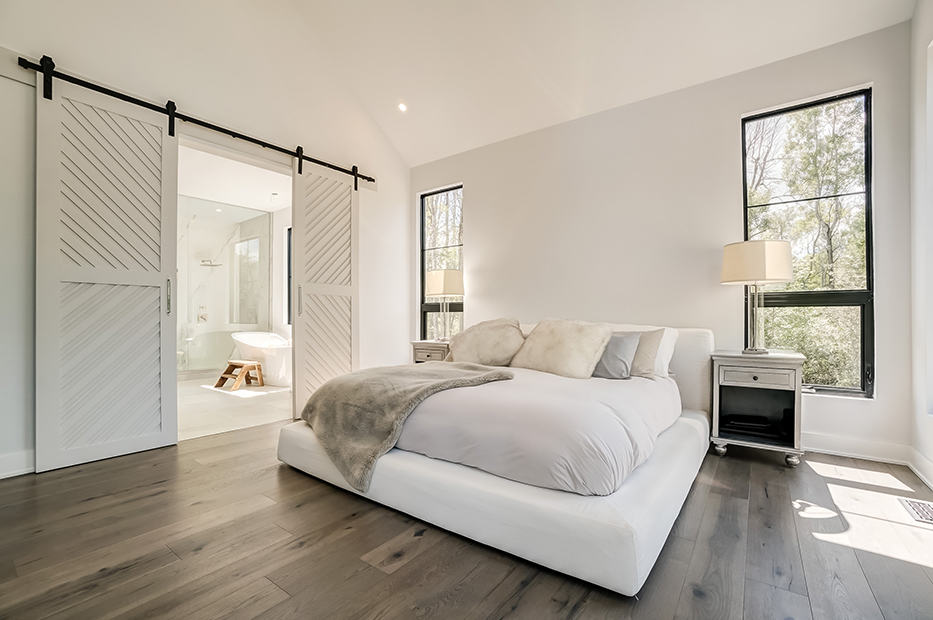 Major Impact
Neoteric has been a gold level sponsor for Crafting for a Cure, a charity committed to ensuring children have a positive experience when visiting the hospital, and the company has also been a major supporter of its High Tea and Ballet event. Or, the proud father of a young daughter, Sophia, has even led a crafting session at CHEO. 
ND's donation to the OSO, described at the time as "the largest single donation in its history" funded the concertmaster's chair in the orchestra for two years and allowed 100 musicians to continue sharing their passion: music. "We try to make a difference in everything we do," Or says simply.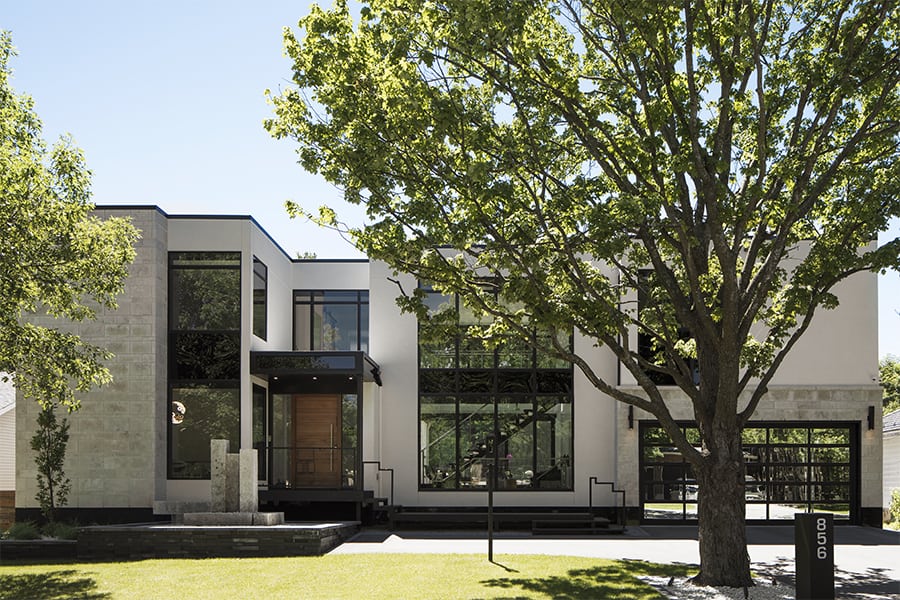 Visionary impact
However, the impact of Or Bielak, Neoteric Developments, OR Design and this dream team is anything but modest. Former OSO president Robert Peck has lauded Or as "a dynamic, next-generation entrepreneur who has a keen business sense and philanthropic interest in community engagement, notably the arts."
If you read about Neoteric Developments or follow ND on social media— @neotericdevelopments on Instagram, @NeotericD on Twitter, @neotericdevelopmentsinc on Facebook—you'll see the buzz is even more effusive. Time and again, Or's attention to detail and his insistence on impeccable quality are mentioned. In one reviewer's words, "He is a visionary with the discipline and commitment to manifest that vision into reality. His homes are spectacular."
Really, though, all you have to do is speak with Or Bielak for a few minutes to know that.  He describes his next personal residence as  "a little piece of heaven" on eight acres. Besides the three spring-fed ponds, this natural sanctuary will be designed as a flower you can see from Google Earth. Imagine that.
To see more of ND and Or Design's superb projects,
visit neotericdevelopments.io.