CONFECTIONS at DAO BAKE & SIP CAFE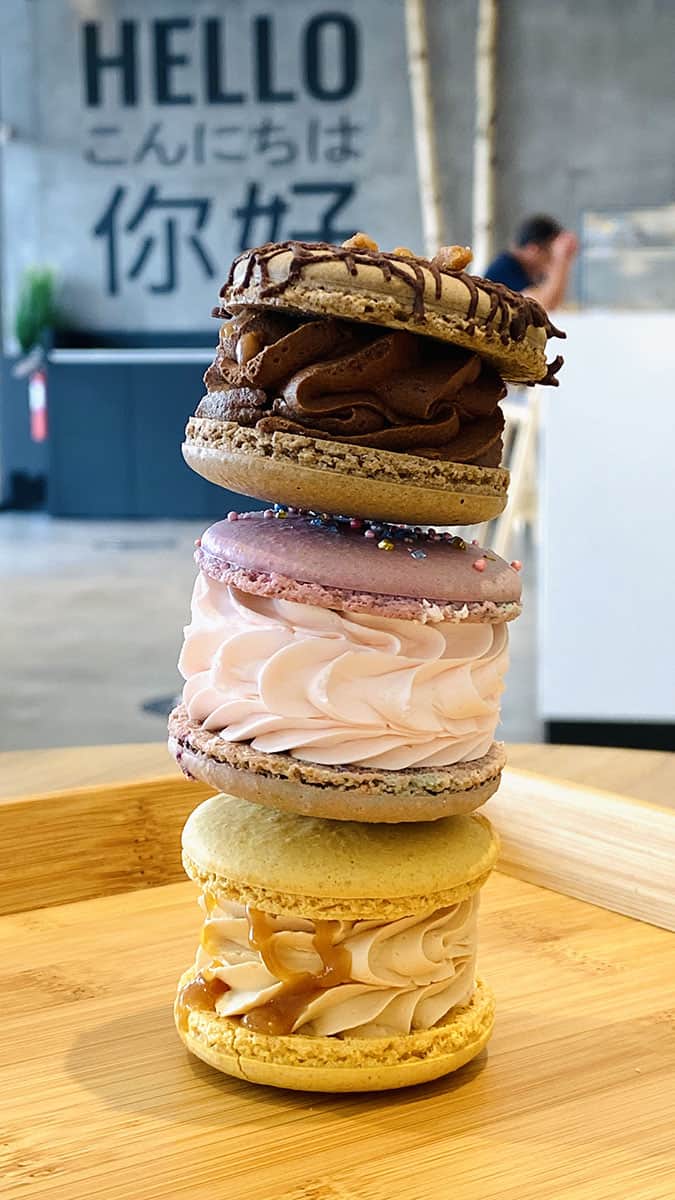 A new destination for foodies, Dao Bake & Sip Café is a go-to spot for unique Euro-Asian desserts, baked goods and drinks. Located at 1558 Merivale Road Unit 102, Dao also exclusively carries in-demand Asian confections such as Pablo cheese tarts, Cho-Kwok-Lat chocolates, Hattendo Japanese cream buns, and sweet treats from Daango Cake Labs—the creation of MasterChef Canada winner Christopher Siu.
No wonder this sleek, west-end eatery, with its showcases full of eye-catching, artful goodies, is already a hit. "Many of these brands were previously only available to those who could make the drive to larger cities such as Toronto," notes Dao's Vinh Trang. Now, Ottawans are lining up for the cheesecakes, cream buns, tarts, croissants and more. New items are also continuously being added to the menu. One recent addition is the Korean Macaron, a "fat" macaron with about three times more filling than the typical version. It comes in flavours ranging from Thai Milk Tea to Sea Salt Caramel.
"Most of our items are made without preservatives and meant to be enjoyed fresh the day they are purchased," Vinh mentions, adding, "While we are known for our desserts, we also offer savoury items that you can enjoy for lunch or dinner, such as our fresh baked buns and signature croissants. Choices include Salmon Dill, Crab Truffle and Curry Chicken. Along with fruit jasmine teas, lattes, pour-over coffees and classic coffees, Dao also offers limited-time, seasonal treats to enhance your enjoyment of the time of year. They're a great excuse to drop by for a treat. daocanada.com