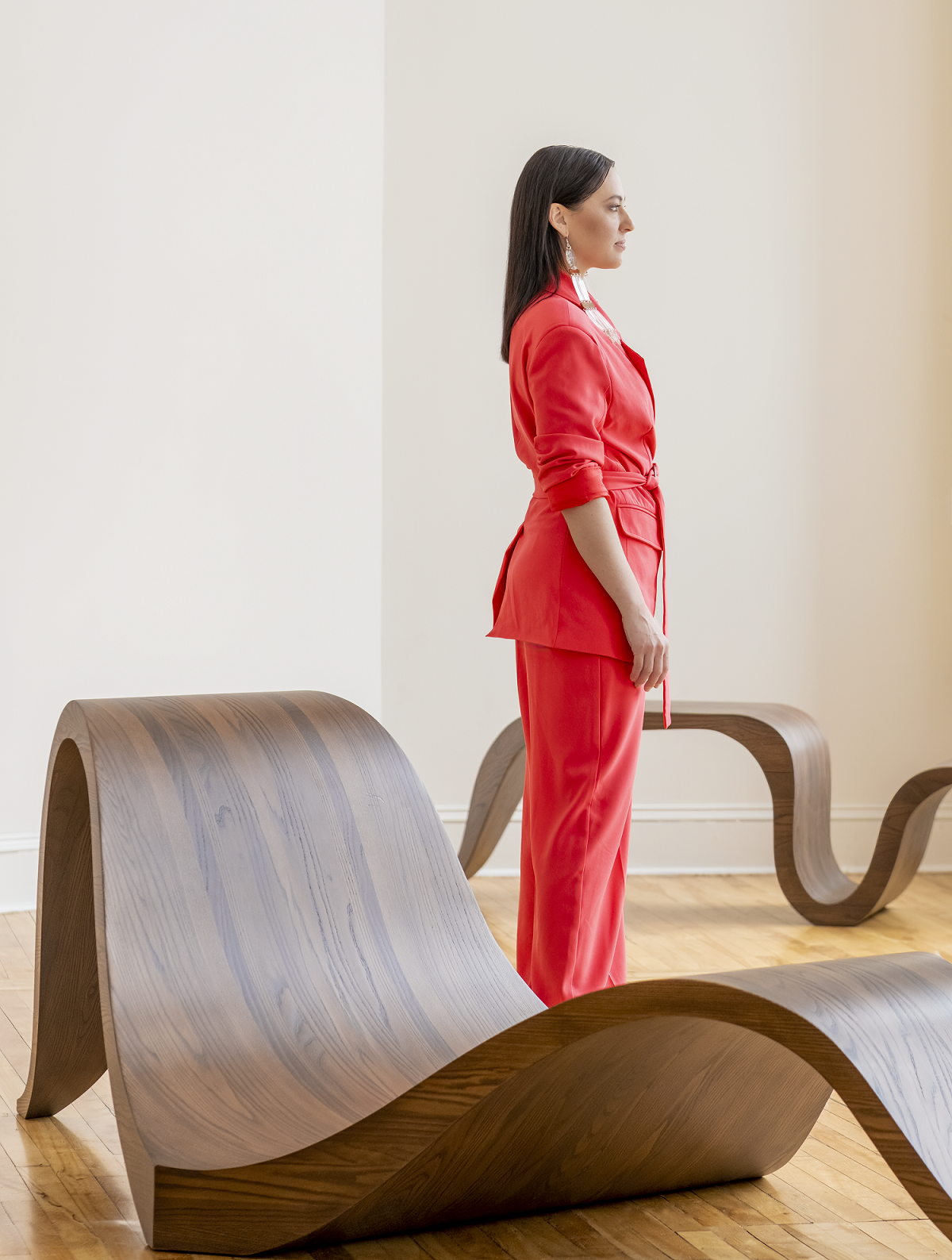 Artist Caroline Monnet's Amik is a tactile tour de force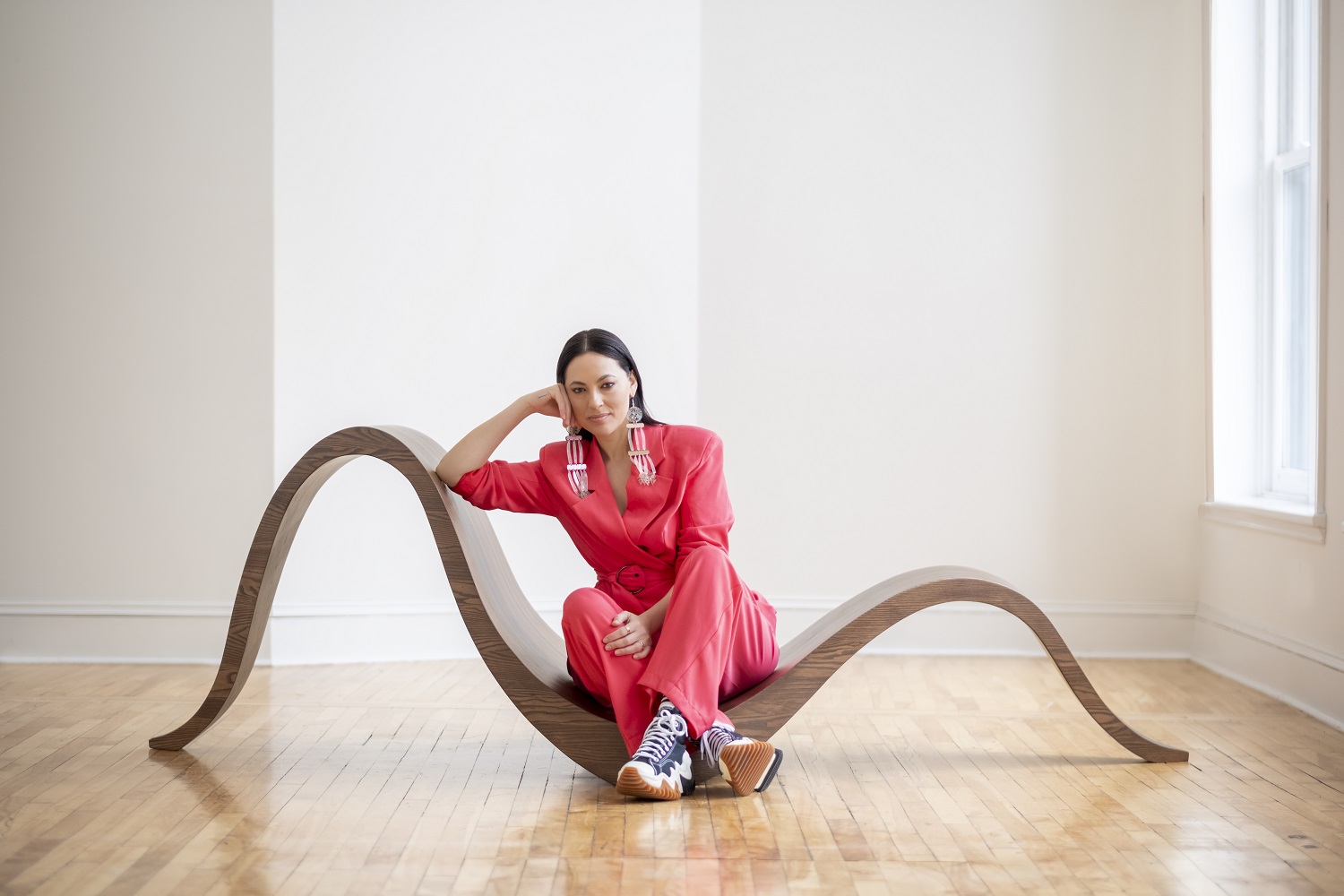 Caroline Monnet is from Outaouais but her renown is international. A multimedia artist of Anishinaabe and French heritage, she attended the University of Ottawa and has wowed the arts world in the years since. Now 38, she has artworks in numerous North American collections as well as the permanent UNESCO collection in Paris, while her films have been programmed at such prestigious festivals as Cannes, Sundance and TIFF.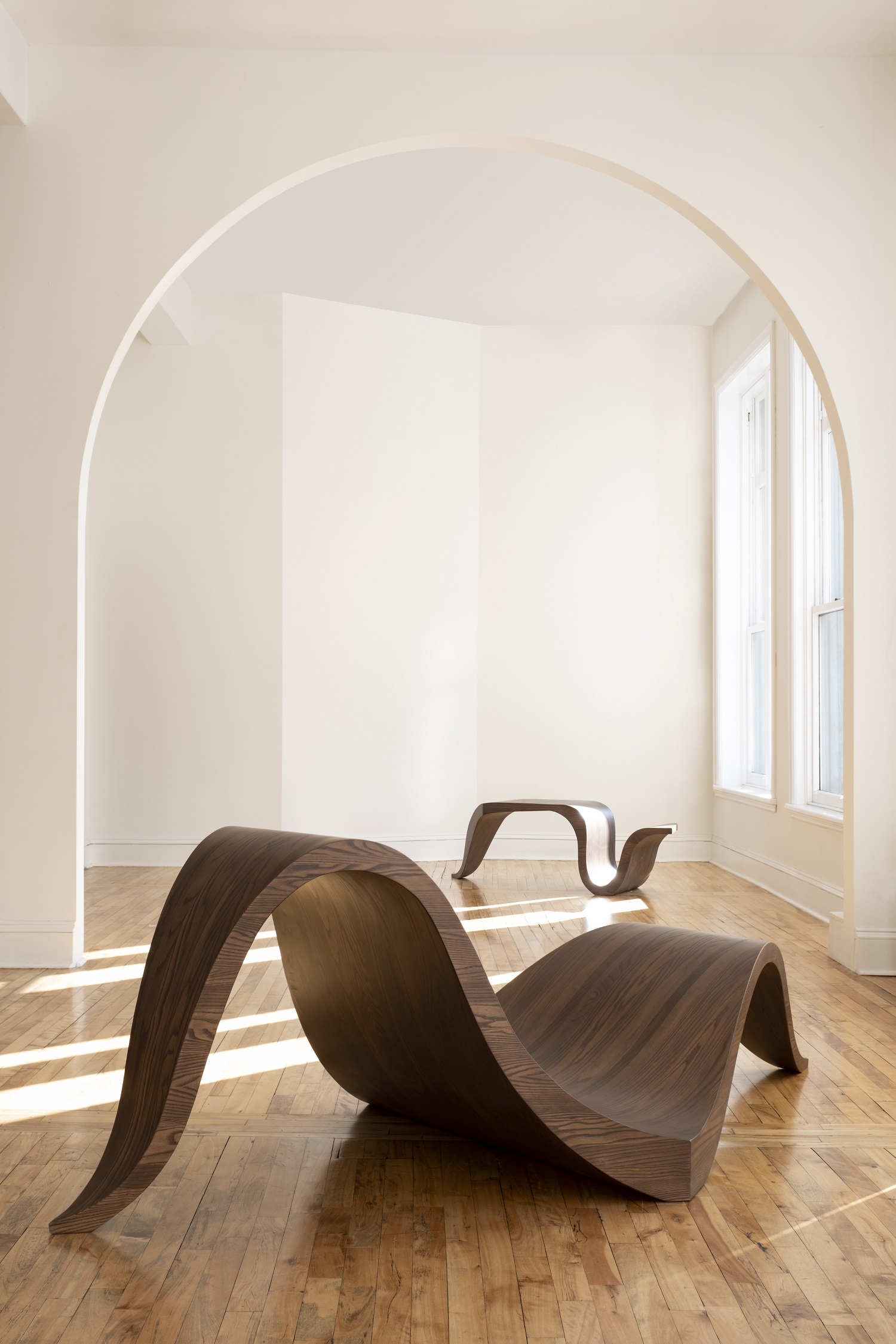 Over the past year, though, Caroline has been working on a tactile tour de force that tells a powerful tale. In collaboration with high-end furniture creator HUMBLE NATURE, she recently unveiled Amik, an artful chair and table set that has been entirely handcrafted in Quebec.
The impetus? An Anishinaabe story about a giant beaver who was frustrated with a trickster named Nanabush. "The Beaver wanted to teach Nanabush a lesson and slapped his tail on the ground, which, according to the legend, created the topography of the Canadian Shield."
Amik is the Anishinaabe word for beaver and, according to HUMBLE NATURE, the curves of Caroline's stunning pieces "represent the hills of the Outaouais region. The wood, locally sourced ash, represents the ground where it comes from and nature itself."
The resulting functional artworks are timeless and visually stunning. In the artist's words, "It has always been an ambition of mine to showcase my art through a piece of furniture. To tell a story in a different light, to give meaning and purpose to something tangible."
A portion of profits from Amik go to Mikana, mikana.ca, an Indigenous non-profit organization. carolinemonnet.ca; humblenature.com