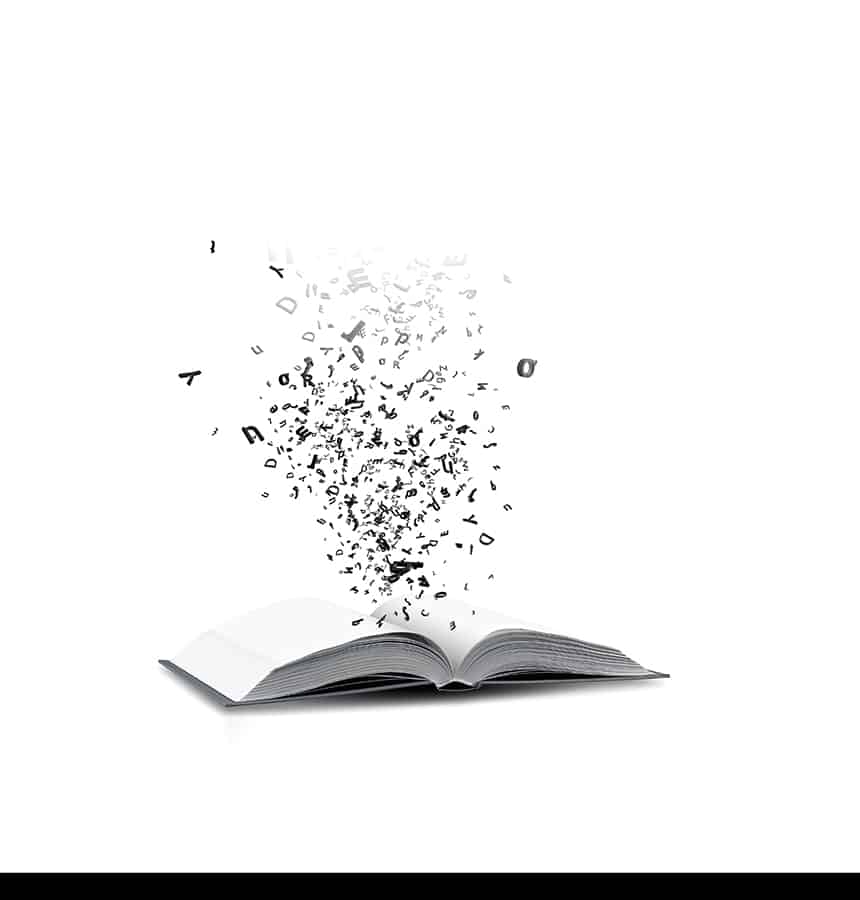 Whether you gobble them up or give them as gifts, these new books will whisk you away as you shelter in place.
By Hattie Klotz
As the weather closes in and the holiday season beckons, I get a strong urge to curl up fireside with a tottering pile of books, a pair of noise-cancelling headphones and endless refills of tea. At this time of year, the majority of my books will be fiction, to lose myself in story, but I usually throw in some current affairs and memoir too, just to keep me grounded. These suggestions should keep you snuggled on your sofa, and they're also perfect to give away as holiday gifts.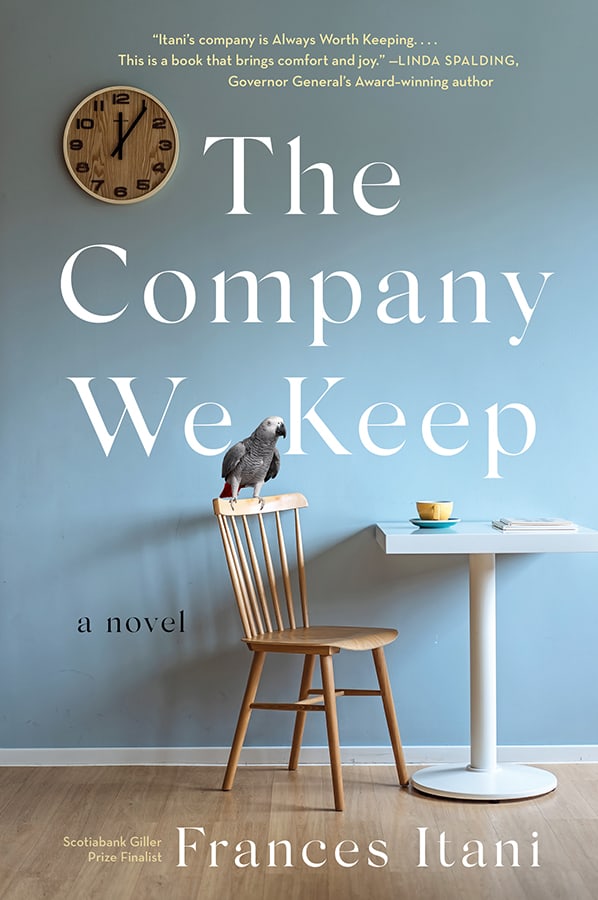 Frances Itani The Company We Keep Harper Collins
Ottawa author Frances Itani returns with another fine novel, The Company We Keep. This is the story of six strangers and a parrot, all of whom have experienced loss. In the case of the people, it's death; in the case of the parrot, it's abandonment. His owners have fled. The characters, (not the parrot) gather weekly in a coffee shop to talk about grief. As their trust in each other grows, we learn about their lives, their loves, and sometimes their hate. A meditation on what it means to feel community, this novel also takes a focused look at the many manifestations of grief, without being remotely morose. It's a funny, heart-warming book.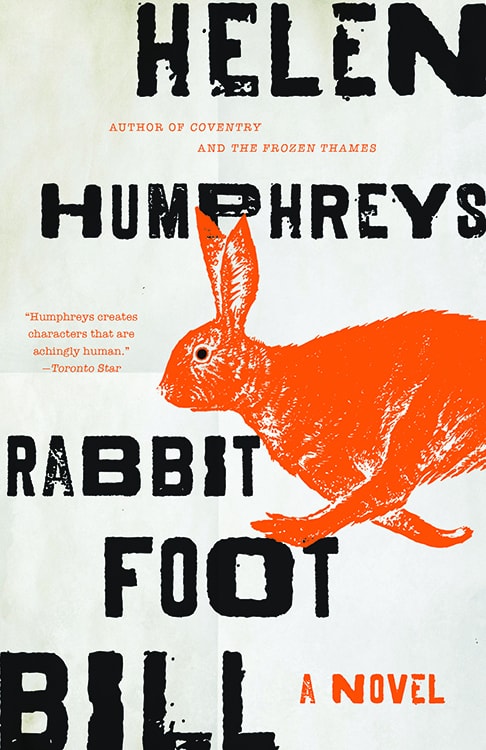 Helen Humphreys Rabbit Foot Bill Harper Collins
From award-winning, Kingston-based author Helen Humphreys comes Rabbit Foot Bill. Based on a true story, it's set in rural Saskatchewan and follows the life of Bill, an eccentric tramp who traps and sells rabbits' feet, and Leonard, a lonely boy in a farming village. After a shocking act of violence, the two characters' lives intersect some 15 years later, with tragic results. Poignant, beautiful and surprisingly emotional, this is a meditation on friendship and the precarious state of mental health.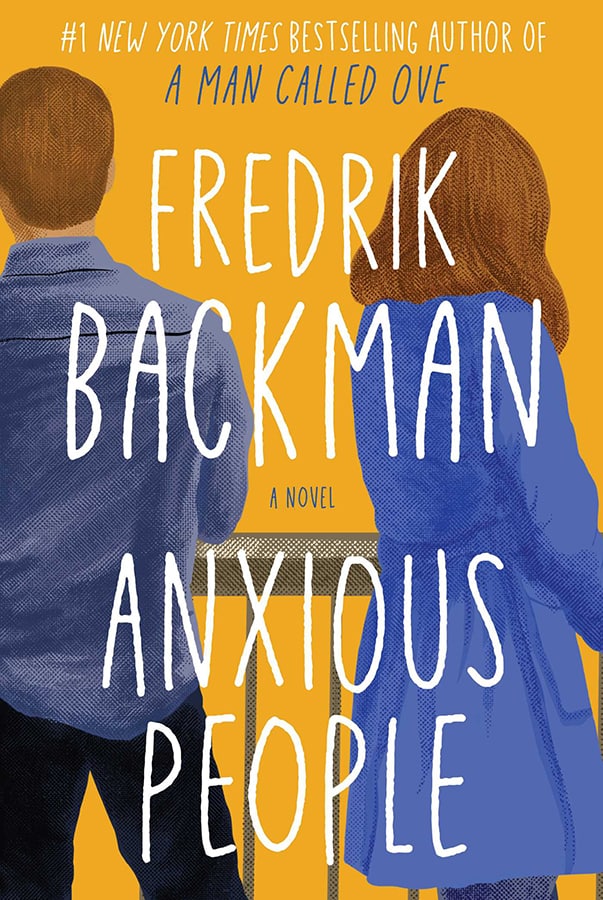 Fredrik Backman Anxious People ATRIA Books
Fredrik Backman is the Swedish author of international bestseller A Man Called Ove. His most recent novel is a book for our times: Anxious People. And while it has nothing to do with anxiety brought on by a pandemic, this is the story of a group of quirky people unwittingly caught up in a quasi-hostage situation. What it is really is a laugh-out-loud look at the anxieties, both small and large, with which we all struggle. It's a book shot through with empathy, humming with soul.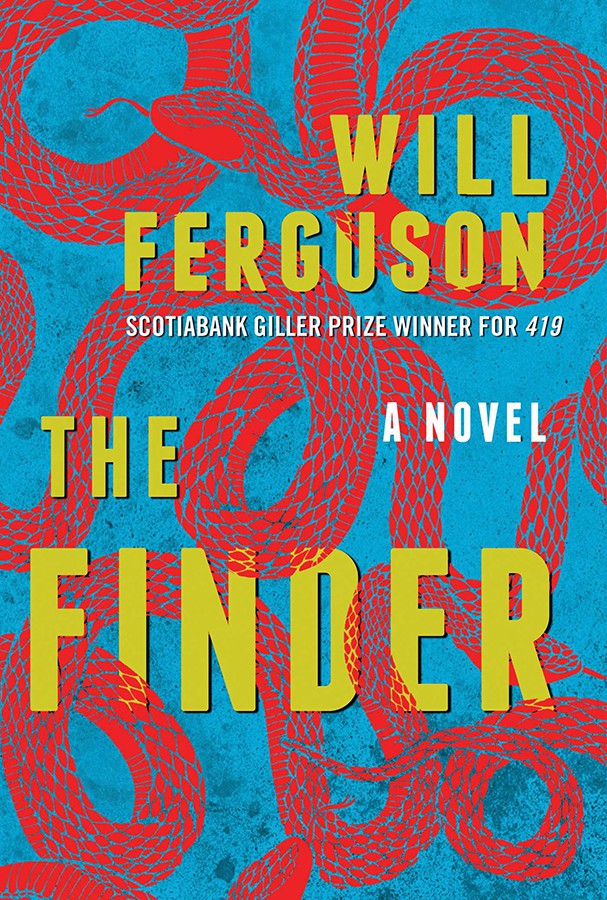 Will Ferguson The Finder Simon and Schuster
Calgary-based author Will Ferguson won the Giller Prize for his novel 419. Now he turns his massive intellect to the world of lost objects in The Finder, an entertaining novel of suspense that takes readers across continents, weaving tales of derring-do with literary adventure on a treasure hunt for cultural bounty. Like a wedding cake, the book is so multi-layered that Ferguson includes a guide at the end of the book, just so you don't miss any of his clever tricks.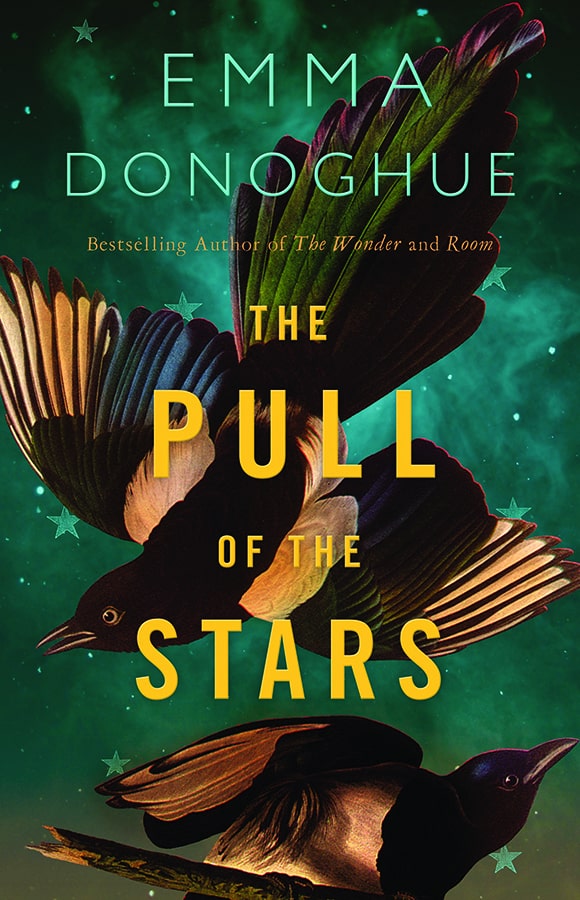 Emma Donoghue The Pull of the Stars HarperCollins
Best known for her award-winning novel Room, Emma Donoghue is back with The Pull of the Stars, a story of forbidden love set over three days in 1918, as the Spanish flu cuts a deadly swath through Dublin. While all around is death, violence, poverty and misery, Donoghue's tiny world, set in a maternity ward for flu patients, glows warmly with caring tenderness and profound empathy. Despite hardship and risk, the principal characters in this book display humbling humanity and a profound awareness of what's really important in life. A lesson for our times.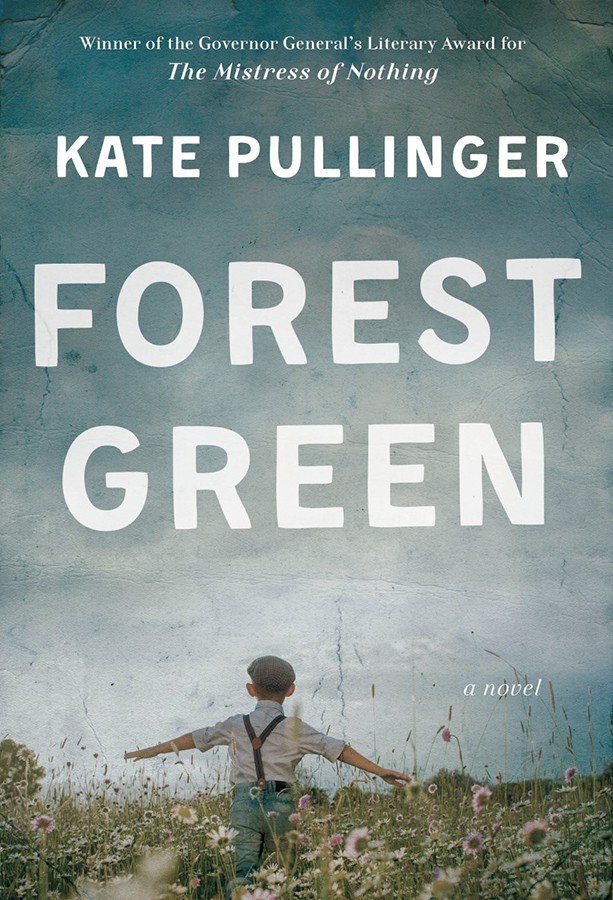 Kate Pullinger Forest Green Doubleday Canada
Kate Pullinger was born on the west coast, studied briefly in Montreal, worked as a miner in the Yukon and lived most of her adult life in the UK. The winner of a Governor General's Literary Award for her historical novel The Mistress of Nothing, Pullinger has set her latest book mostly in the recent past. It tells the story of Art Lunn, a boy running away from a terrifying event. Evocative and atmospheric, it conjures images of the dense forests of B.C. and a logger's life. Forest Green explores how trauma stalks its victims and how love can heal. While it's no bundle of laughs, this slim novel is a heart-warming tale of hope.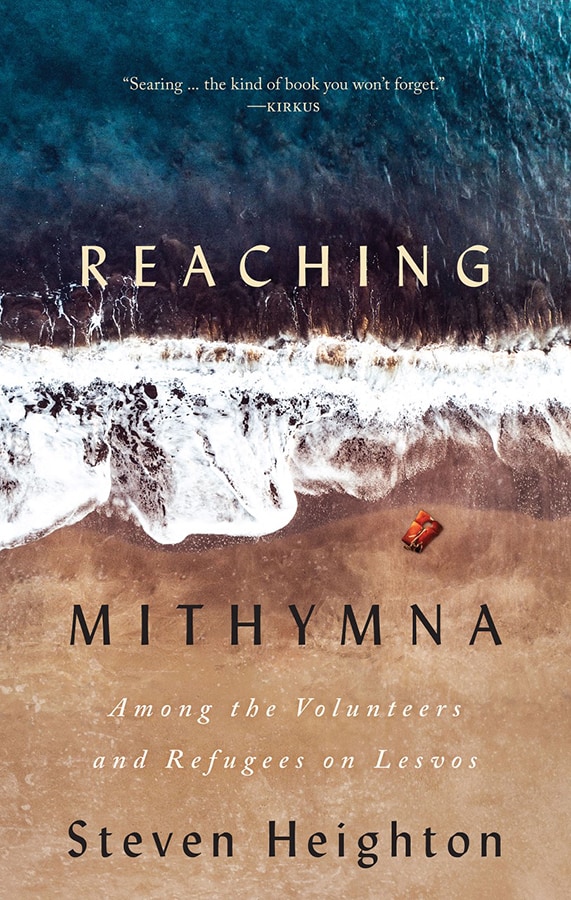 Steven Heighton Reaching Mithymna Biblioasis
In the fall of 2015, Kingston writer Steven Heighton made an overnight decision to go to Lesvos to help with the Syrian refugee crisis. Reaching Mithymna is his memoir of that experience, working on the landing beaches and in a transit camp used by migrants on their way to Moria. Studded with evocative black and white photographs, this is a book that bears witness to an ongoing humanitarian crisis. There are moments of levity, but what Heighton does so well is honesty. In describing his own shortcomings and sense of being overwhelmed, he forces us to look at the human tragedy and not look away.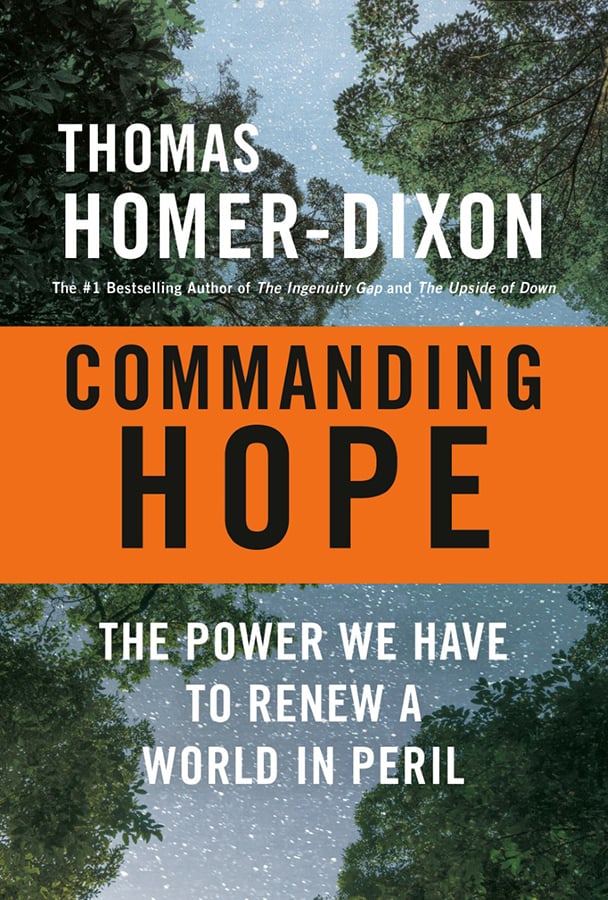 Thomas Homer-Dixon  Commanding Hope Knopf Canada
Commanding Hope is a battle cry when all seems lost, a plea to rally the creativity of the human race to save ourselves, to save our planet. True, political scientist Homer-Dixon is known as The Doom Meister, but in this hefty book he's penned an accessible roadmap to systemic change. "Today, humanity must do far more than get through this century more or less intact. Mere perseverance isn't enough: we need to become engaged—as active agents—in addressing our monumental challenges … We need to turn our hope that the desired future will happen into a hope to make it happen. Such a psychological shift makes us active agents in the story converting us from spectators to protagonists with a role to play." Amen.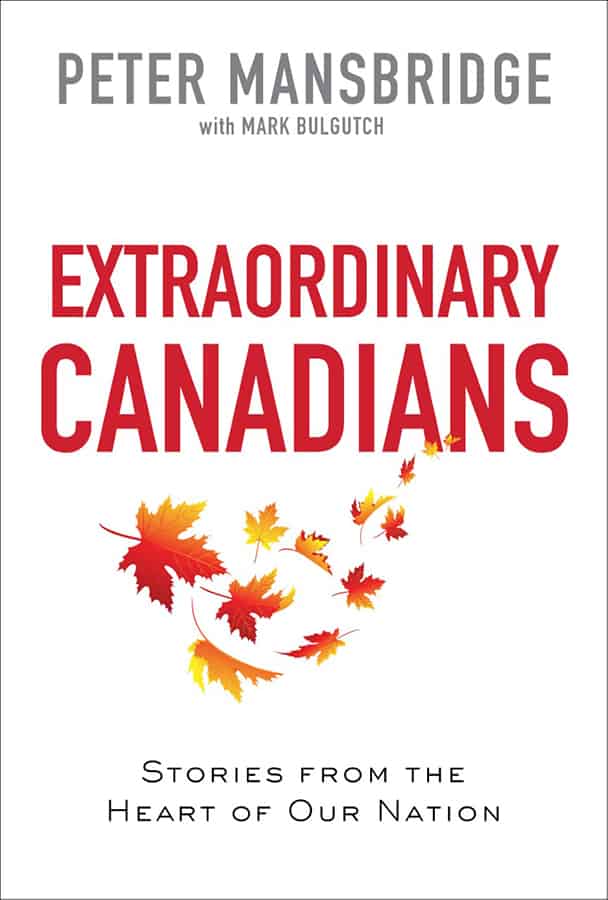 Peter Mansbridge and Mark Bulgutch Extraordinary Canadians Simon and Schuster
From former CBC anchor Peter Mansbridge and producer Mark Bulgutch comes Extraordinary Canadians. It's a volume of first-person essays from people across the country; some names, such as Cindy Blackstock, First Nations children's advocate, will resonate, while most will not. But this only makes these stories even more extraordinary. Ordinary people, living extraordinary lives.