Black Tartan Kitchen is cooking again; fans are eating it up.
By Pam Dillon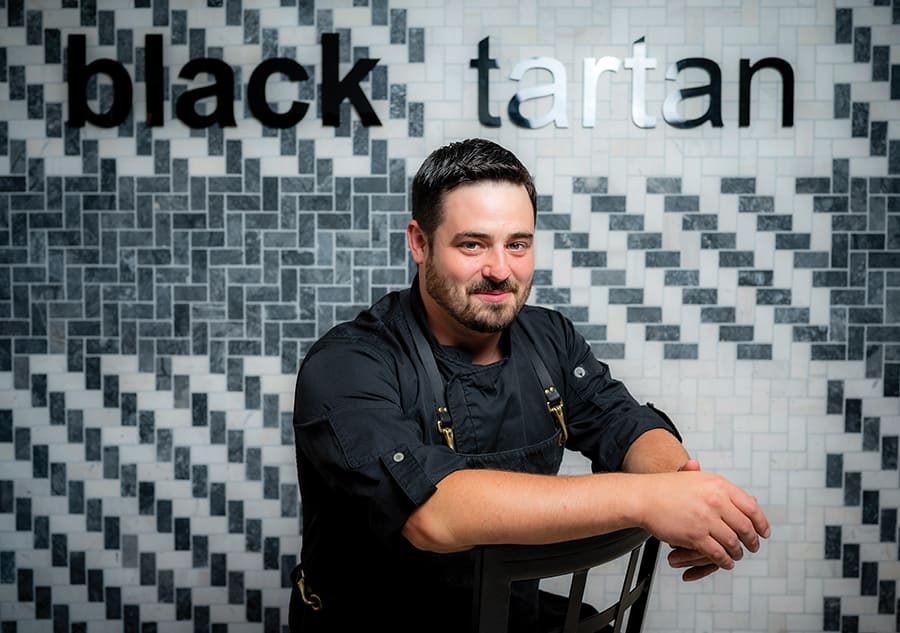 When Stage 3 of Ontario's reopening plan was announced, it was news in Ian Carswell's household. Big news. That's when the chef/owner of Black Tartan Kitchen and his wife Tessa decided to create some buzz of their own to get the celebrated Carleton Place restaurant (rockin and) rolling again.
After a months-long hiatus, they staged The Comeback Tour.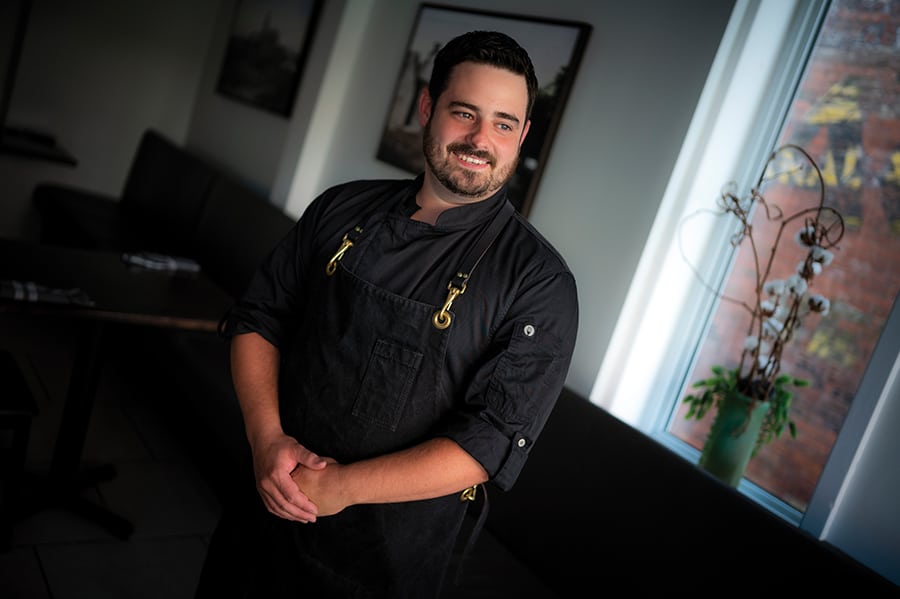 "We wanted to lighten the mood a bit and have some fun with a concept people could get excited about," Ian explains. So they cooked up a "set list" of some of their greatest hits. My Corona—a play on My Sharona, a song that had been playing on repeat in Ian's head—became the first menu item. "This dish set the tone for the menu, which is meant to be our ironic, irreverent response to the New Normal," he explains. "It is a palate cleanser that includes a sorbet and granité made of Corona beer, with accents of lime, corn and jalapeno. It's a great salty/sweet balance with a touch of heat, served ice cold."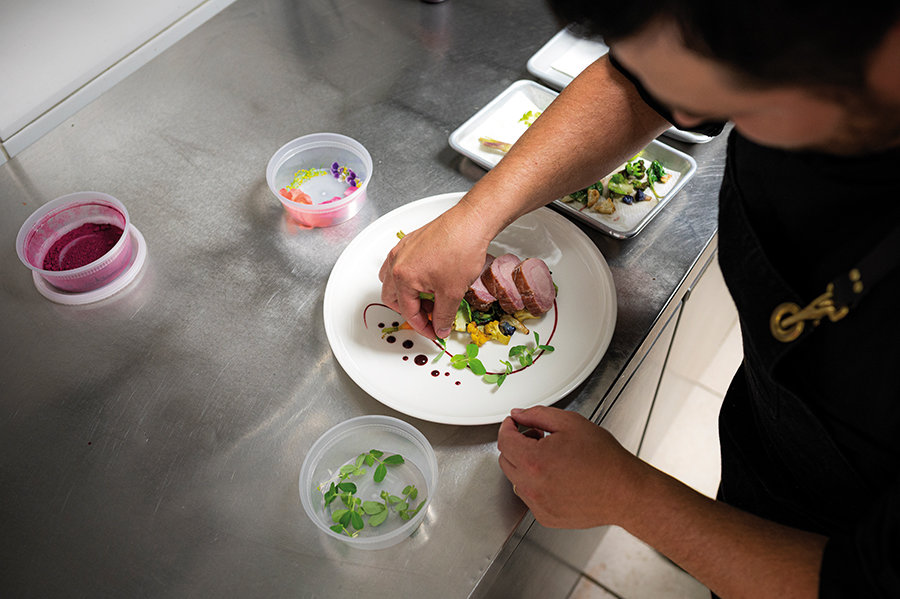 War Pigs is a nod to the house-made pork charcuterie. Eleanor Digby features Digby scallops, and Boar'n to be Wild is a headliner dish showcasing wild boar loin from local farm Trillium Meadows.
Then there's We are the Champignons, Don't Stop Brielieving, and I want to Steak Frites.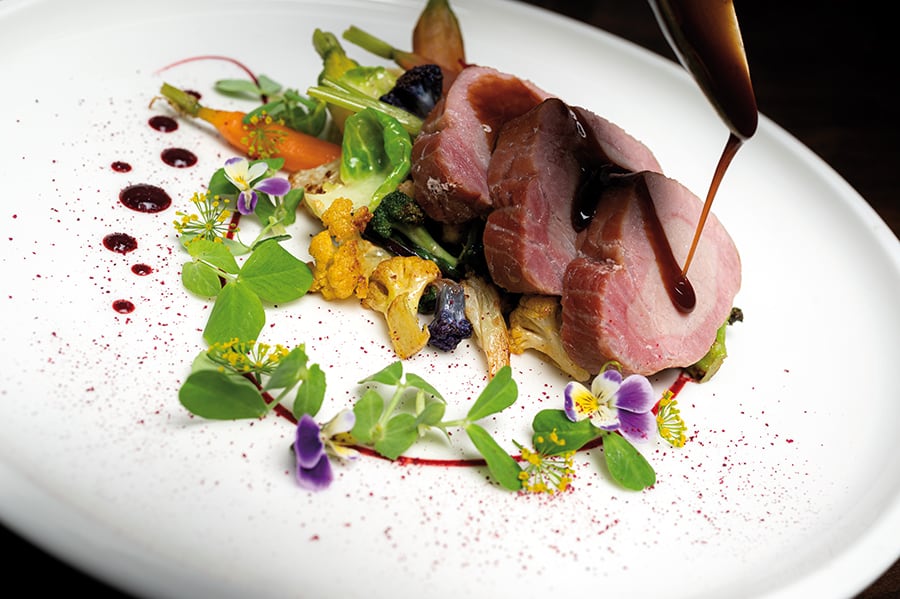 Following about 120 days of "full-time daddy daycare," at home with Faye, 6, Alistair, 4, Rona the dog and Tessa (an architect working from home at the time), some playful humour is allowed, Ian quips. "I am a dad of two young kids, so I have a license (and infatuation) to make terrible puns."
Fans of Black Tartan have eaten it up. Dad jokes aside,, Ian and his restaurant, located at 132 Bridge Street, have a lot of fans. When The Comeback Tour premiered July 31, with a four-course early show and a seven-course late show, the first two weeks were booked instantly, and reservations started coming in weeks in advance.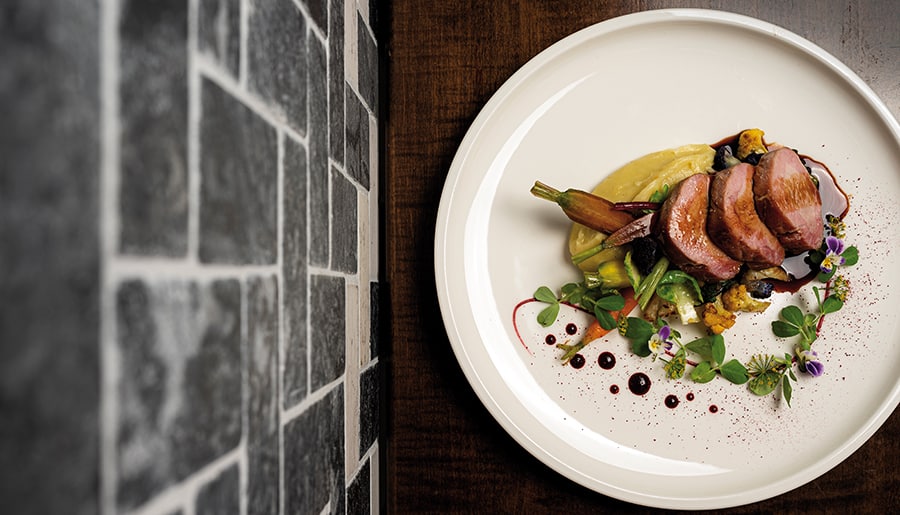 One devotee went so far as to write a poem, Ode to The Black Tartan, in celebration of the reopening. "We have received such a loving response from regular patrons, and it has been amazing (almost emotional)," Ian admits.
Even the new Black Tartan face masks have been a hit. When plans for the restaurant's reopening got underway, the people behind Brown & MacFarlane Glass, a local business, offered to print masks for the staff members. Then customers wanted them too, "so we started to sell the masks, with proceeds going to the local Lanark County Food Bank."
Supporting the community isn't anything new for the chef and his family. It's how they roll. When the restaurant suspended operations in March, based on recommendations from Public Health Ontario, the very next day—March 17—Ian was packaging up its food to give to the food bank. The day after that, the @blacktartankitchen Instagram account revealed leftovers were being made into soup to go to the same place. As one person commented, "Local hero alert."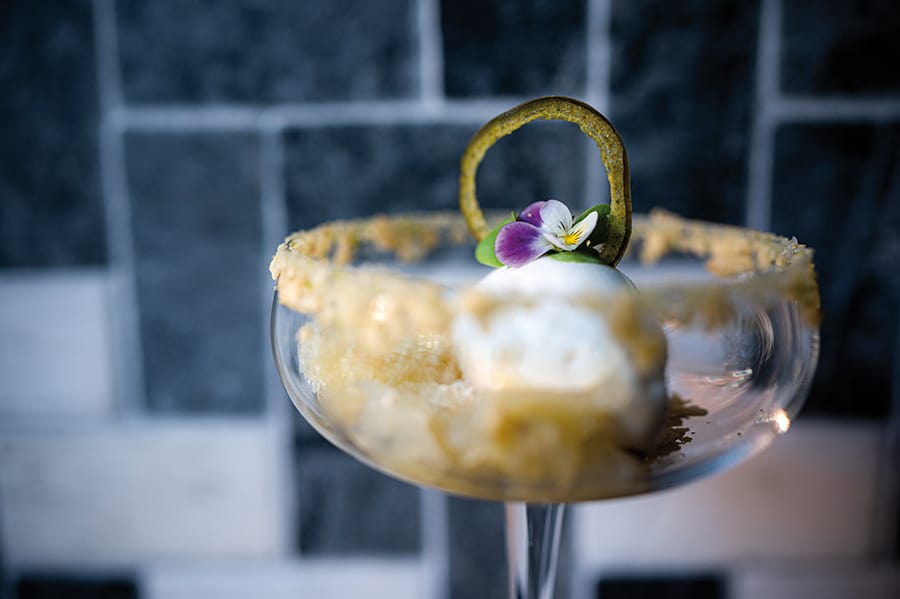 Since then, he and the kids have gone on a couple occasions to prepare food for the food bank. They also made a four-course meal for front-line workers at a local long-term-care home. Faye and Alistair "offered to hand-write notes to each of the 35 recipients, thanking them for their efforts," their dad recalls.
Ian understands small town spirit. He grew up in Petawawa. "A true Valley boy." His first cooking gig was at a diner in North Bay while he was attending Nipissing University. Recognizing he enjoyed cuisine more than class, he switched to an apprenticeship at a local hotel. Since then his chef training has taken him as far away Finland, France and the Netherlands. He has studied in the culinary school at George Brown College, served as a part-time culinary instructor with Algonquin College, and honed his skills in any number of notable kitchens.
These days? Black Tartan is the kitchen earning the accolades. In late November, Ian and his team won the gold medal at the Ottawa edition of Canada's Great Kitchen Party. At the Cordon Bleu Culinary Arts Institute, eight chefs competed for the right to represent this region at the Canadian Culinary Championships, and Ian, a first-time participant, took top honours.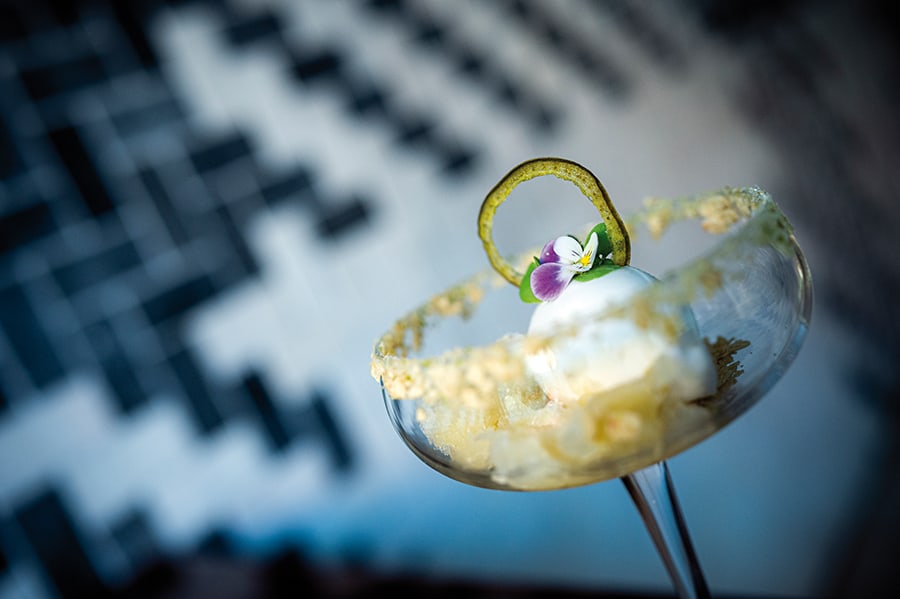 That win, he says, "has inspired us to keep working in a creative direction and at the same time, driven us to try and exceed expectations." Graciously, he adds, "If you can work in a shoutout to my sous chef Christian Lessard, it would be much appreciated. Other team members are Antonio, Victoria, and Josée in the kitchen and April, Charlene, Sylvia, and Carly in the front of house. We would not be where we are without them."
He gives credit to a lot of people for helping to make Black Tartan a success, especially Tessa. "From designing the marble mosaic tartan wall, to selecting the fabric napkins, to digitally colourizing the heritage photographs hanging on the wall, Tessa has been able to bring it all together. She also maintains our website and designs our marketing, all while working [in] her full-time profession and raising our two young kids. She is incredible."
Ian's parents pitch in too. His dad shows up Friday nights to wash dishes, while his mom helps out with bookkeeping and running errands. "She could also be classified as the resident gardener, as I am constantly robbing her gardens of edible flowers and herbs."
As for what comes out of the kitchen, Ian says Black Tartan "is a culmination of my culinary adventures over the years, and focuses on solid, recognizable flavours with an occasional element of surprise." The aim, all along, has been to dish up "the kind of place a chef would be happy to recommend or dine at. Not necessarily from a pretentious viewpoint, but from the focus on feel-good fare done extremely well."
When the doors opened, November 17, 2016, guests were introduced to a dining destination with small town charm all its own. That hasn't changed. "We work hard to get to know our customers and find ways to make their experience unique and personal." Everyone's welcome. Dishes are buzz-worthy, and these days you might just find yourself singing about the dish you enjoyed so much at dinner.
Signature Dishes
"Our classic French plates, like seared duck breast, bavette steak frites, French onion soup and escargot have always been fan favourites. More recently, we have come up with a 'Scott-ish pie' which is essentially a more approachable, mild and refined take on the Scottish classic Haggis with Neeps and Tatties, all wrapped up in a flakey puff pastry."
The Vibe
"The vibe is comfortable and modern. Like our dishes, the interiors are stylish but approachable. We want our patrons to feel like we have taken care in all the little details, but we also want them to feel at home."
The Hospitality
"We equate the dining experience to going over to a good friend's house to have a stellar meal. The food is great but there is so much more going on to enhance atmosphere and experience."
The Name
"We're paying tribute to the Scottish and Irish heritage of the town, and my mother's side of the family, which is primarily Scottish. More importantly, my wife's favorite drink is a Black Tartan cocktail, and god knows she needs a couple of them to put up with me!"