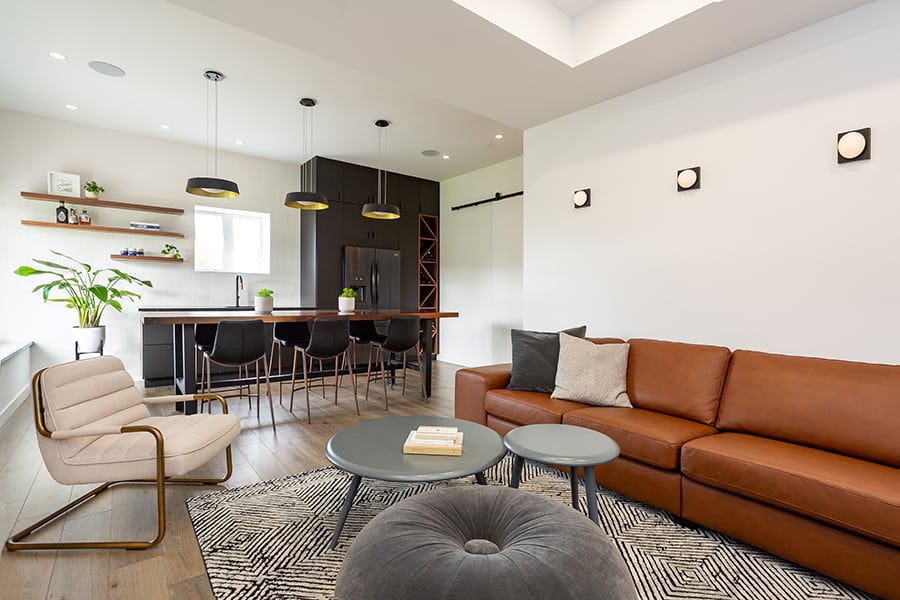 New lower level, finished in classic Hollywood style, will give you goals
At a time when people across the city are using their homes like never before, and trying to carve out more room for remote working or homeschooling or relaxing, there's one particularly happy family.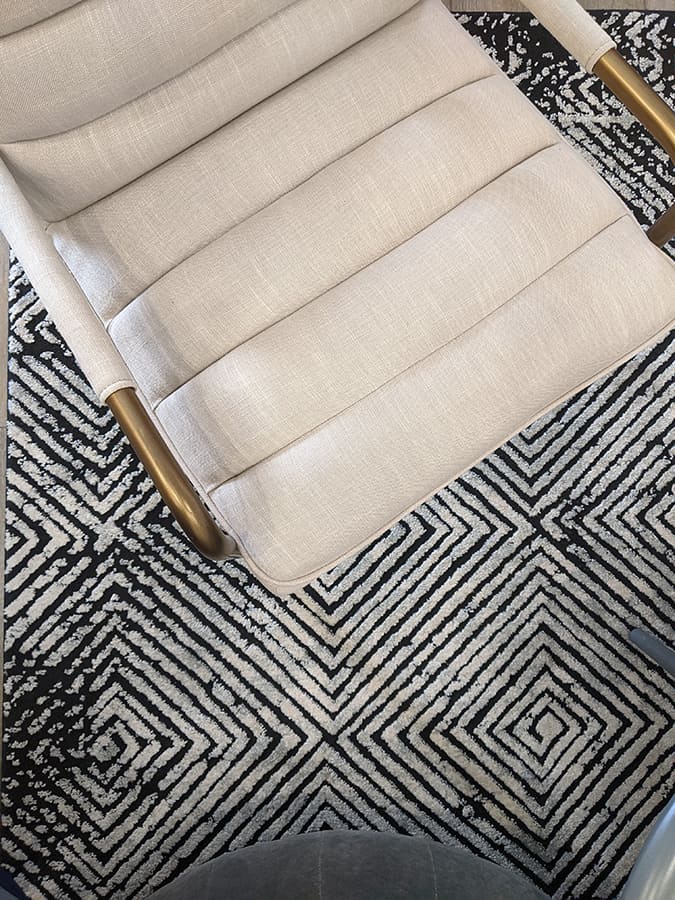 As active householders with a young son, a big network, and a love of hosting, they've added entirely new living space to their home by going down and going big.
What was once an unfinished walkout basement is now a bright, stylish multifunctional space where they can stretch out, enjoy a multitude of activities, entertain guests or conduct business. They love it, says Troy Duncan, owner of Dala Décor. To make the transformation happen, these local residents turned to Dala, a custom design house and furniture store—with locations in Ottawa and Toronto—that creates and installs unique, inspired spaces. They were "over the moon happy with the entire process and result," Troy notes.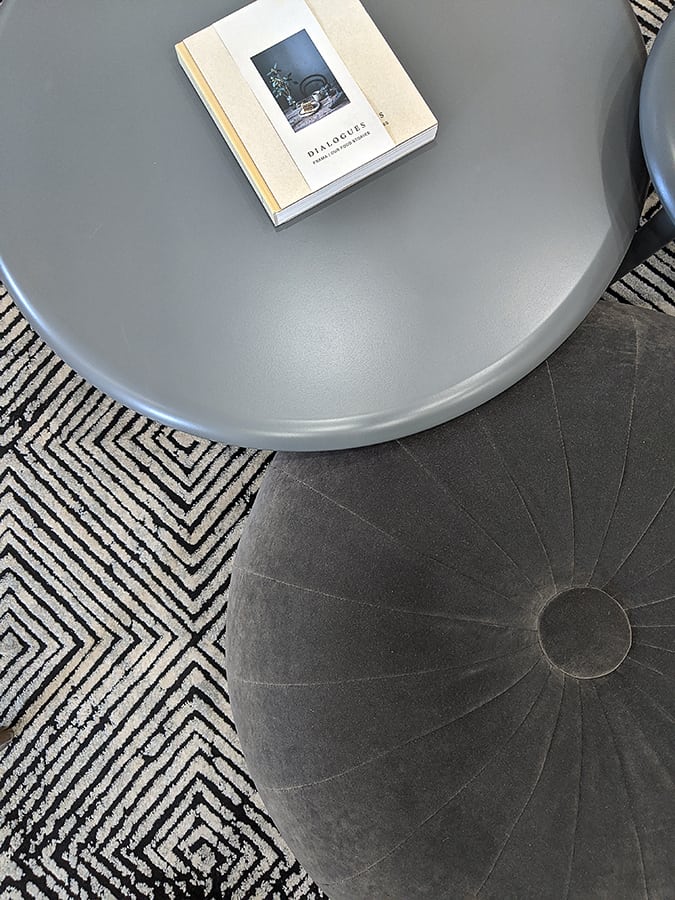 He explains the nuts and bolts of the family-pleasing home upgrade, noting, "When the client explained the vision and needs for this project, Clear Interior Design came first to mind." Since Dala had worked with Clear and its owner, interior designer Serina Fraser, on a number of projects, he knew it would be a perfect fit. "The general direction was to maximize the functionality and durability of the space, without compromising the aesthetic." They coined a phrase—classic Hollywood—for the look, described as "warm and modern and a little touch posh." Key elements included warm woods and tobacco leathers, along with bold textures and fixtures.
Since the walkout basement's 10-foot ceilings provide lots of light, Troy says, "We wanted to keep things bright with accent elements to bring in the colour." Luxury vinyl flooring, solid wood banquettes for toys and storage, built-in surround sound, stackable stools, granite countertops, LED pendants, a media cabinet and a Furninova custom leather sofa with a pull-out bed were some of the highlights. Custom elements were numerous. They included an epoxied solid walnut counter table, wine rack and floating shelves, along with a sliding barn door featuring a slow-closing mechanism and oversized handle for the kids. Benjamin Moore's Aura paint, in Chantilly Lace, was chosen for its durability.
Along with a single bathroom (with a sloping floor for easy cleaning), the finished space also encompasses a full guest suite, including a three-piece bathroom. The two biggest challenges encountered in the project were the support post in the middle of the room, and the HVAC system that needed to be concealed while maximizing space. "The team at Clear was able to hide both of these while expanding the entrance to the basement from the home," Troy mentions. "We didn't need to move one appliance or the roughed-in plumbing for the bathroom."
Now that the work is done and the lower level is in use, he calls it a "beautiful new space with lots of room to host friends and family, to work from home, and to host meetings and events." And the homeowners aren't the only ones happy with the results. "Watching ideas and visions come to life in clients' homes and businesses is beyond rewarding." daladecor.com; cleardesigns.ca