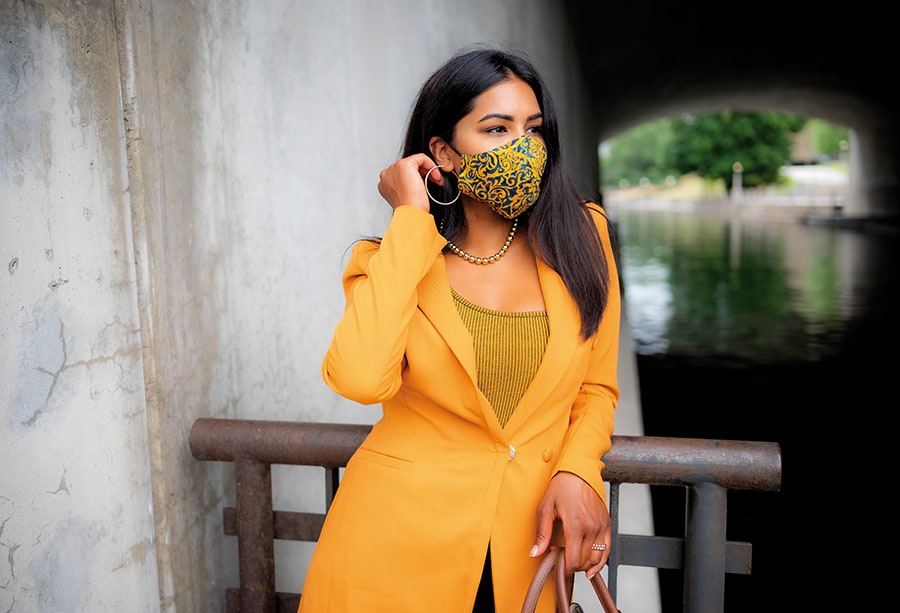 Masks are the new normal, and the latest way to express your sense of style.
By Julie Beun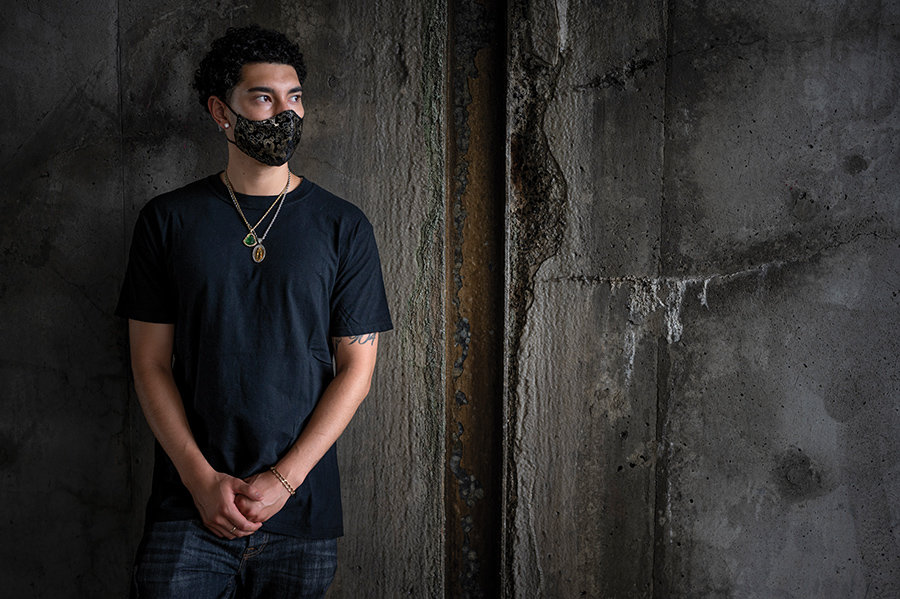 The friendly but firm soundbites from Canada's chief medical officers started early in the pandemic—a good thing—but which masks? Which style? And where can we get them?
Four days into Ottawa's lockdown in mid-March, having just returned from a masked-up Europe, I had another question: how in the name of Versace could anyone serious about fashion accessorize with a disposable paper mask that exudes all the negligible charm of a backless surgical gown?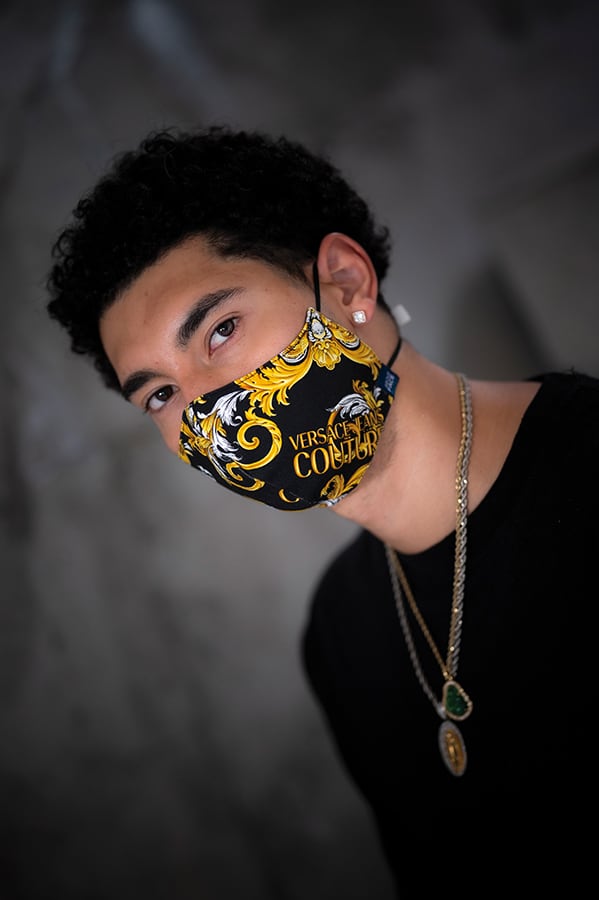 Sounds facetious, I get it. But consider this: when we cover half of our faces, we eliminate one of the five ways people are able to read our body language. (The other four are eye contact, voice, posture and touch.) Body language accounts for up to 65 per cent of communication, with our mouths bearing a surprising amount of responsibility. Chewing on your lip can indicate anxiety and vulnerability; nibbling on it could be considered flirting. Sucking on your lips could mean you're deep in thought. Turned up lips? An utter minefield. They could mean happiness; they could mean disgust. (A tight upturn that doesn't extend to the eyes is what is also commonly known as grin-f**king: a fake forced smile that says 'Read my lips! I'm hate-smiling all over you.')
And so, as my contracts as a marketing communications and brand development consultant evaporated, I had all the time in the world to work on an answer.
Choose your mask, set your style
If we can't read each other's body language, I thought, we can certainly use fashion to express our attitudes. As society was being asked to do an about-face in its behaviour, I could combine a positive health message with a gorgeous little fashion-forward moment, while doing the right thing for the right reasons. And so, because of the pandemic (rather than despite it—screw you, COVID-19), I launched AboutFace Masks, with the tagline, "Mask your face, not your style."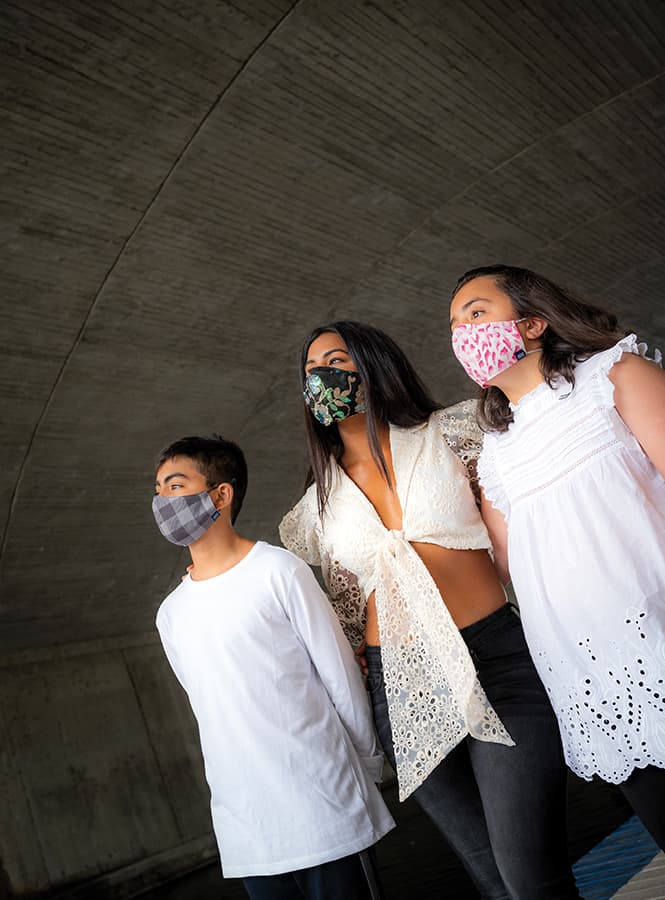 I started by sewing cheery masks to donate to seniors and those made economically vulnerable by the shutdown. Within two weeks, I was working 16-hour days, sewing, sourcing material, mailing masks and getting donations to a variety of community organizations, including Operation Ramizieh and the Bruyere Village and AbilityFirst. With the help of award-winning graphic designer Lissa Constantine, we developed the brand and set up a Shopify store.
I researched a breathable mask filter material, sourced materials locally, hired all the underemployed seamstresses I could and scaled up. Rather than drop-shipping cheaply made, cheaply bought masks from China, we were determined to support local right down to production.
Since then, we've sold around 10,000 masks, supplied major organizations like Algonquin College, Ontario Medical Supply and the Federation of Canadian Municipalities, donated thousands of dollars in masks to charity and have helped five families stay afloat—all from my dining room table. Expressing your style with masks is surprisingly simple if you stick to well-established basics familiar to every fashion slave: Foundation, Go-To and Statement. (Obviously, I stole them to name my mask collections.)
Think of Foundation pieces as your favourite jeans and black t-shirt, comfortable but cute kitten pumps or basic collared shirt. They are the no-brainer, roll-out-of-bed basics of your look. With masks, Foundation means solid colours, mostly but not exclusively neutrals like black, grey and jewel tones. They can be seasonal colours, too, although black is the gold standard for minimalist style.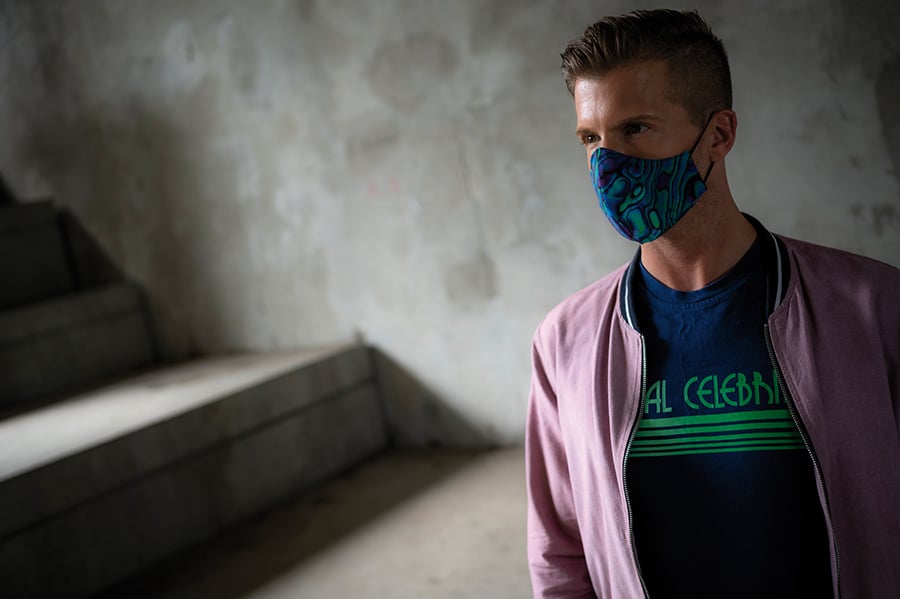 Go-To pieces are all about your personal style and level of comfort: think of the funky jewellery that elevates your Foundation look to the next level, the perfectly frayed jean jacket that serves no purpose other than to look fabulous, the mid-blue sport jacket that adds that bit of polish to a polo shirt and Euro-cut flat-front pants. In masks, Go-To pieces pull it all together through funky patterns and complimentary colours that work with or stand out from your outfit. They also offer a bit of insight into your current mood. If you really, really love skulls and goth, this is your moment.
And Statement? Every closet has them, even if they don't always see daylight: the over-the-top chandelier earrings you bought in Spain, the daring date-night waterfall top that oozes sensuality, the funky Fluevogs or the polished, monied Fendi belt. Statement masks are the same: bold, graphic conversation starters that leave no doubt about your self-confidence and approach to life.
Once you choose, keep your masks clean, wash them often and, like underwear, never share them. Masks may be with us for awhile. It's time to accessorize your attitude.
To order, visit www.aboutface-masks.com.