By Chris Wilson
Photos courtesy of Runaway Picnic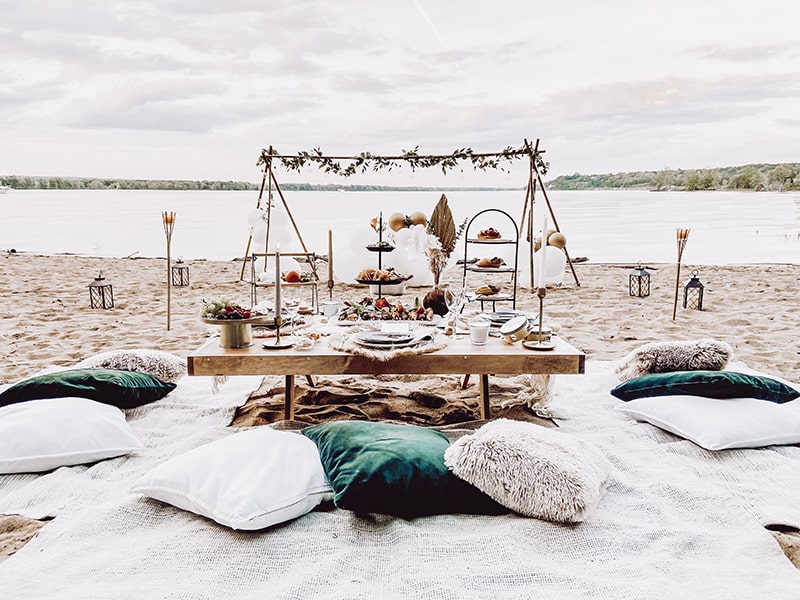 Enough with the checkered tablecloth, paper cups, devilled eggs and lumpy grass. Treat yourself to a deluxe picnic—ants excluded. A local business called Runaway Picnic is delivering sumptuous experiences that put the traditional sandwiches-and-a-blanket scenario in the deep shad.
Founder Juwana Abu-Zeinah says her company was launched last year "as a response to the pandemic, in an effort to spread joy during these challenging times for couples, friends and families." In her words, "We wanted to spread some magic."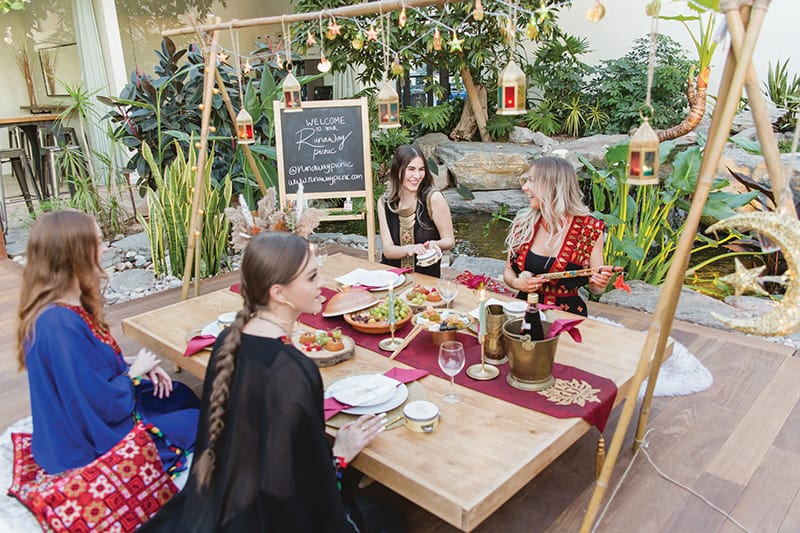 By all accounts, Runaway Picnic has delivered. "We've done picnics at private cottages, in the middle of the forest, [at the] beach and even at mountain-peak lookouts. We've had picnics where you had to climb long flights of stairs to find your Runaway Picnic surrounded by candle lights and historic ruins," the award-winning designer notes. "We've also had a romantic evening where our client sent his wife to a hotel while we transformed his new house into 'a garden.'"
Mohit Sain, a mechanical engineer, tapped Runaway Picnic for the whole lavish nine yards when he proposed to his girlfriend Vinisha Lalchand last year. Vinisha, a marketing specialist and digital content creator, had wanted to experience Runaway Picnic for some time; and she was suitably thrilled by the dazzling waterfront spread that included red roses and candles, an illuminated MARRY ME sign and a custom message board. "The joy was contagious at the beach," Juwana mentions. "Vinisha said it was a day she will never forget."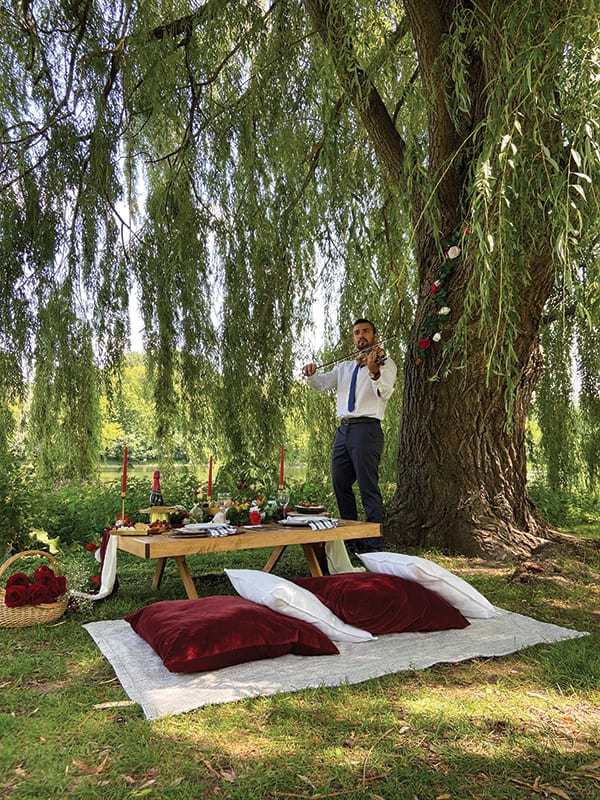 These picnics aren't all about romance, though. There are possibilities for birthdays, bridal showers, team bonding, intimate gatherings and small groups along with the date nights, proposals and elopements.
"We are always designing new ideas and setups," Juwana explains. "Some people think we bring the movies to life. We think we bring our own vision to life." That vision is to enable Ottawa residents to "live memorable experiences as we believe everyone deserves to experience something special and feel valued no matter what's happening in the world."
No two picnics are the same, but each package includes a tasting charcuterie board, organic sparkling drink and a picnic setup designed for either relaxing or dining. Optional add-ons include watercolor portrait painting, live classical music performers, a private butler, jagua henna, fine-dining catering, floral and décor backdrops, photography and more. "The sky's the limit perhaps." runawaypicnic.com