Whether she's on the runway or in the hallway at the Château Laurier, Herieth Paul shines.
By Pam Dillon
Photography by Kathi Robertson & Michael Lucy
On a Sunday afternoon, Herieth Paul's impossibly long, beautiful legs are flopped over the side of a chair in the presidential suite at Ottawa's Fairmont Château Laurier Hotel. Her feet are bare and her smile is dazzling.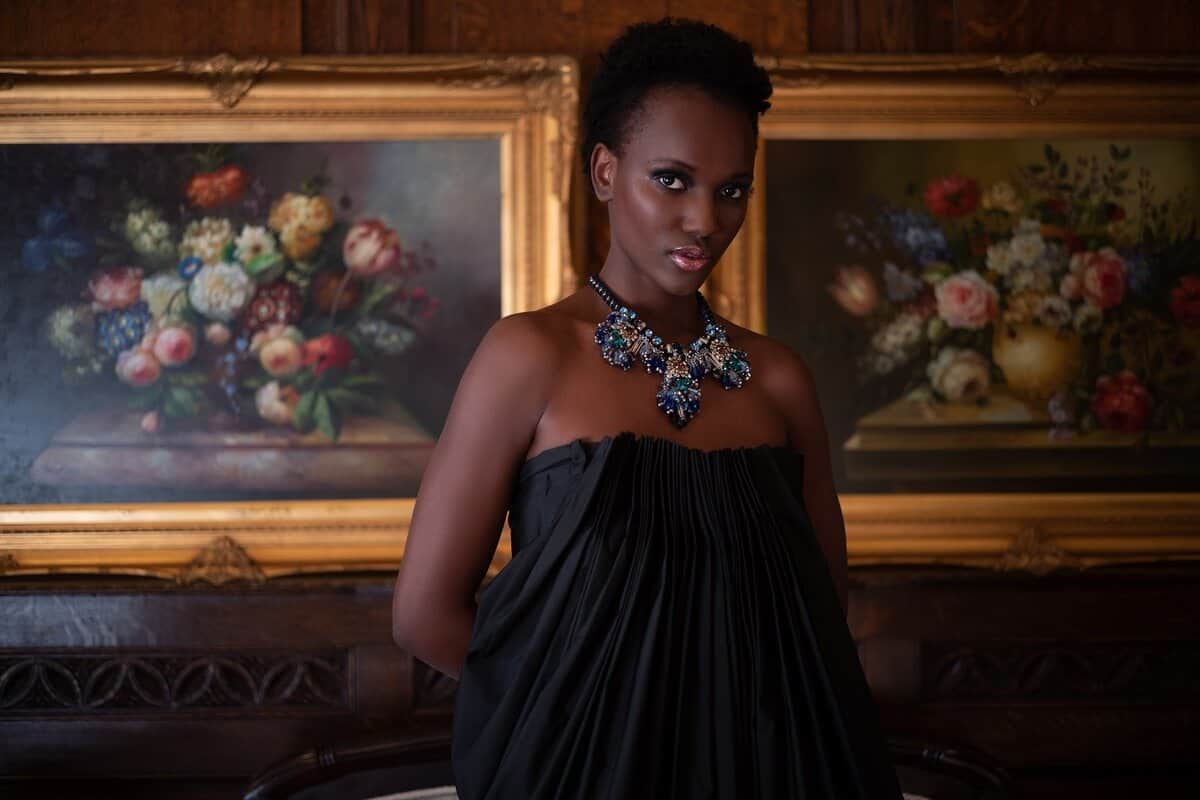 In one hand she's twirling a toothpick with a cube of cheese. A pair of studded, black pumps are on the floor by the chair and the top of the ornate table beside her is covered with a grazing board from TastersHUB.
She eyes it with appreciation. After a few hours on the job, this young mama in the pink spangled minidress is famished. Her baby boy Riael and partner Monywiir Dharjang are at home while she poses, ever so graciously and patiently, in an assortment of glam party wear for a photo spread.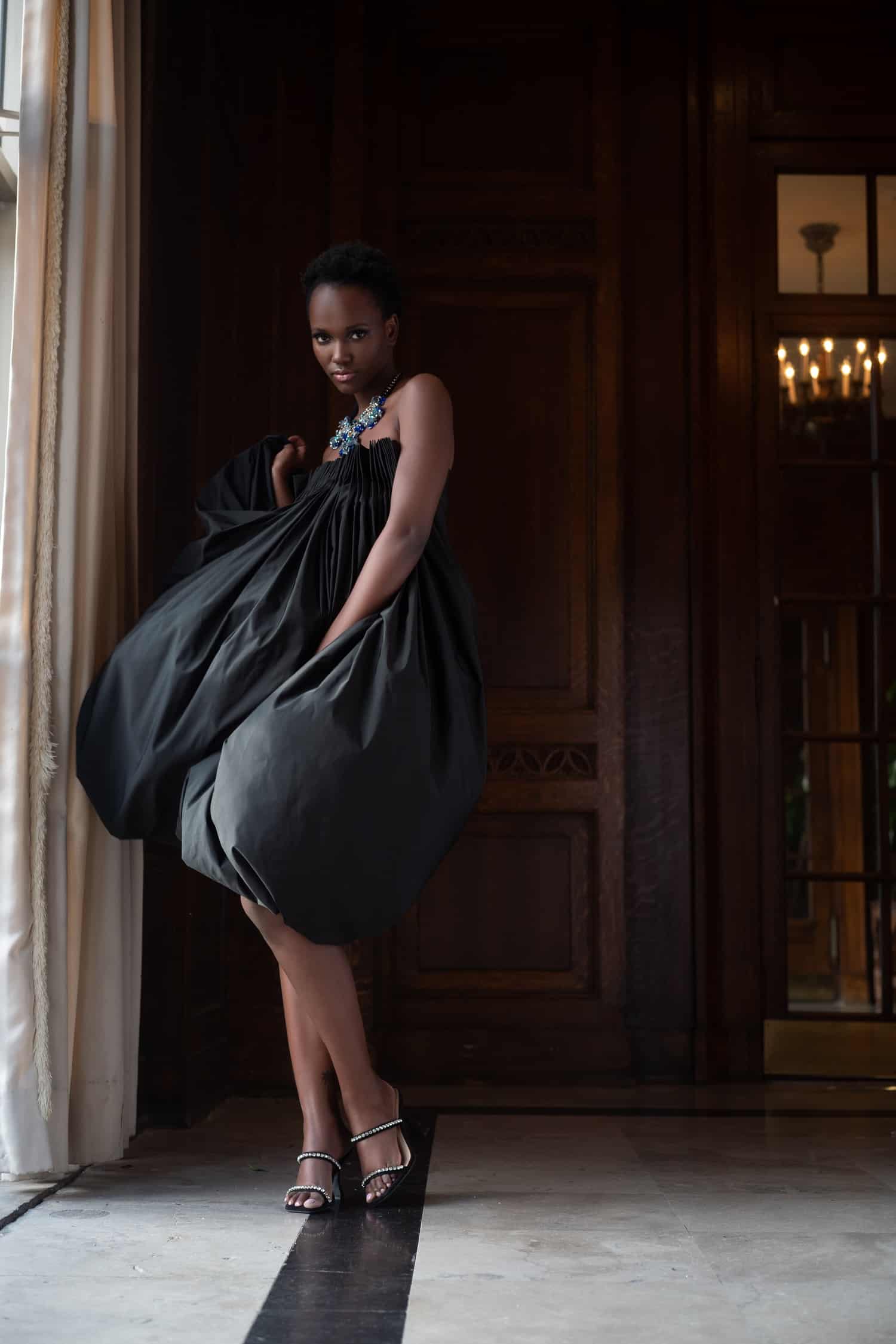 A crowd is on hand to watch the action, since it's not every day that Ottawa's supermodel shows up downtown, let alone at the city's historic castle. There are modelling people, magazine people, beauty, fashion and photography people, plus catering and hotel people. Herieth has time for everybody.
"Really?" she asks enthusiastically, reaching for another cube of cheese, as the graphic designer answers her question about his kids in sports. In the ballroom, when she accidentally spills her juice, she is mortified and charmingly, even gorgeously, contrite; and while scurrying down an antiques-filled hallway, she asks the people on either side of her about their children and their lives, sharing details about her own.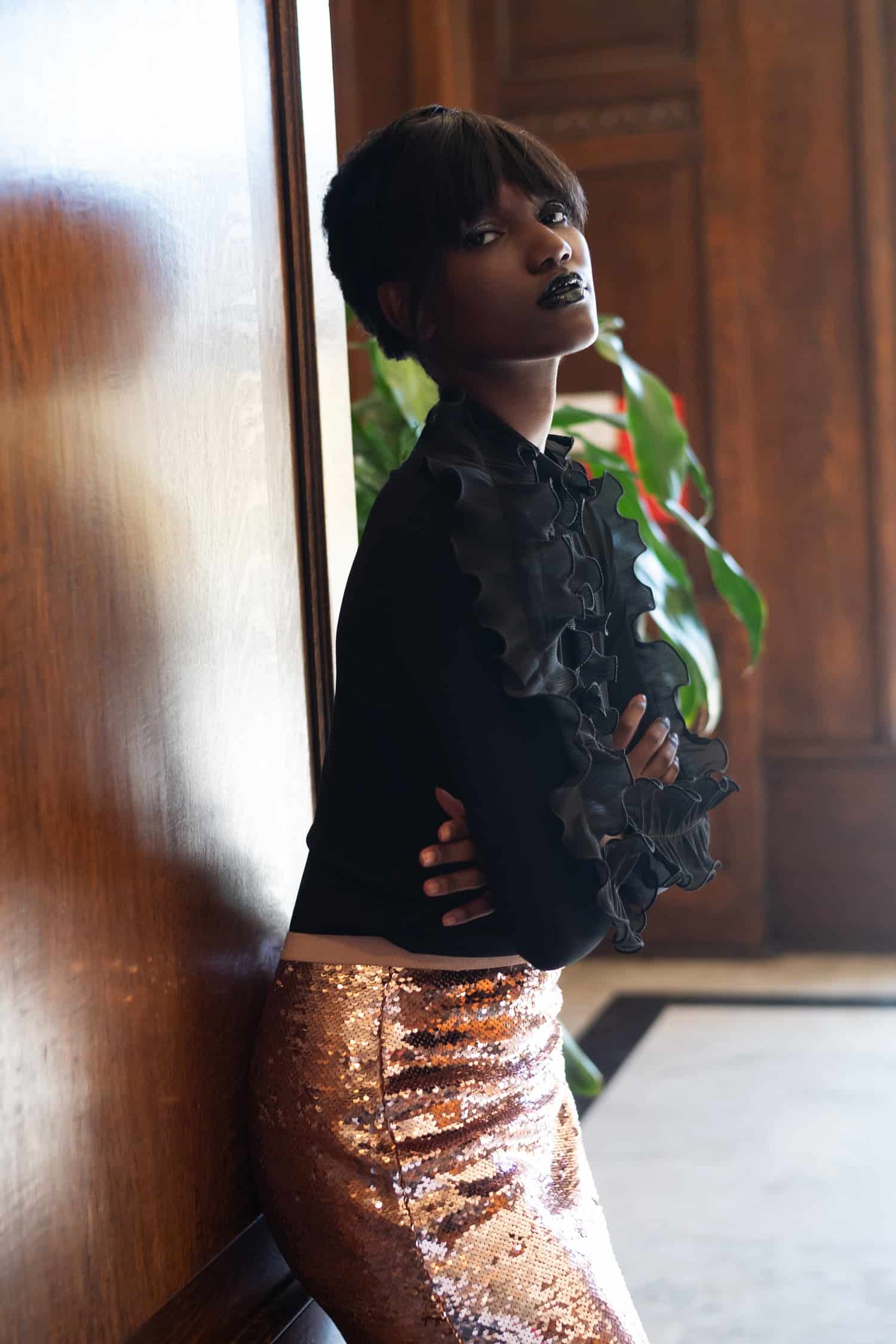 Though it gets late in the afternoon, her baby waits at home and it's just days before she moves from Ottawa to Europe with her family, she effortlessly lights up this place. Undeniably, the camera loves Herieth Paul—those cheekbones, that dazzling smile, those bright, beautiful eyes—but in reality, she's truly lovely.
It comes from the inside.
Born in Dar Es Salaam, Tanzania, in 1995, Herieth moved Ottawa in 2007 with her older sister, Happiness, and mother, Nsia. Her mom, who has since retired, had accepted a position as a diplomat at the Tanzania High Commission in Ottawa.
Months later young Herieth, already 5'11", showed up for an open call at Ottawa's top agency, Angie's Models & Talent Inc. (AMTI). Keen to try acting, she was hours early. AMTI CEO Angie Sakla-Seymour told her to come back later. When she returned, Angie nixed the acting idea, informing the young beauty she had what it takes to be a supermodel.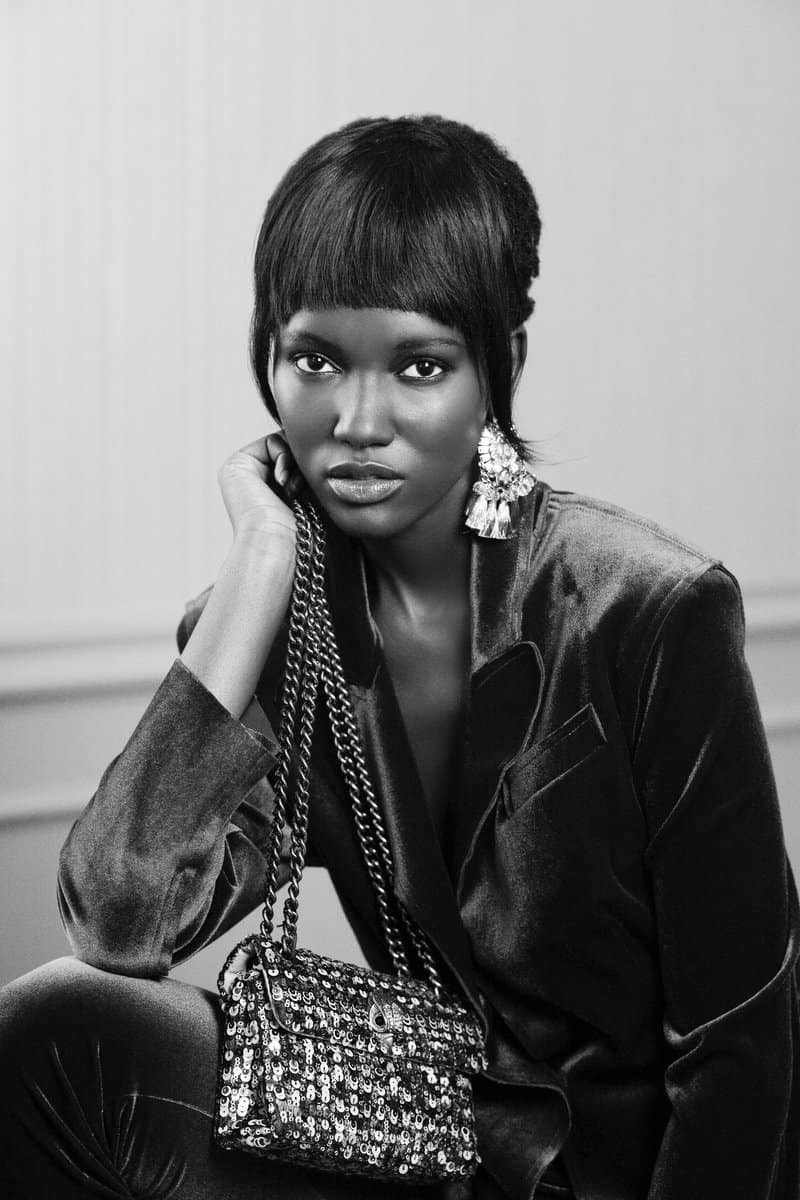 She did. Through high school, the Ottawa teen juggled homework and international modelling assignments, walking the runway for a Who's Who list of top fashion designers, from Tom Ford and Calvin Klein to Giorgio Armani, Stella McCartney and Carolina Herrera. Over the years, she has appeared in numerous editions of Vogue, as well as Harper's Bazaar, Vanity Fair and Elle magazines. She has also landed covers including Vogue Italia, Elle Germany and M Revista de Milenio, the latter with Monywiir, who is also a model. In 2016 Herieth became a global brand ambassador for Maybelline and in 2016 to 2018 she walked in three consecutive Victoria's Secret fashion shows.
During the pandemic, she returned to Ottawa with Monywiir and in February of 2021 they embraced parenthood with the arrival of Riael. Already, baby Riael has appeared with his mom in a couple of campaigns, for Zara and Joe Fresh, and now that he's a year and a half, she has returned to modelling nearly full time.
On a late summer afternoon, Herieth is lighting up a Zoom call. She is outside, in Vancouver, and beaming. "I went this morning to get my driver's licence renewed," she explains, admitting that with all the travelling she does, she doesn't want it to expire. Since leaving Ottawa in November, she's been all around the globe. "I'm really enjoying going back to work," she says, calling it "surreal" to be immersed in the industry again as a mother, after the pandemic. Commenting that a lot of the models are "so young," she expresses gratitude for the life experiences, the maturity and the wee boy who inform the way she approaches her work now, as a mother. Her words of wisdom: "Show kindness whenever you can and wherever you go."
Follow @heriethpaul on Instagram and you'll see stunning images from her April fashion shoot in San Miguel de Allende for RW&CO. You'll also see her photos for Ralph Lauren, Chopard and Aritzia and from New York, Zanzibar and somewhere in Spain. From Mother's Day in May there are joyful images of Herieth and her mother in Tanzania modelling matching dresses. "I'm very close to my mom," she reveals, noting that it's nice to be able to reach out to her with questions about parenting, "like how do you get him to sleep?"
"He's growing up so fast," she says of Riael, mentioning she and Monywiir have him on a schedule. That's helpful, especially since this young mom's schedule is full. In July she opened the haute couture show for Alexis Mabille at Paris Fashion Week. Later that month, in New York, she reconnected with Angie Seymour, her husband Lou and daughter Helena-Alexis. They remain close; AMTI's social media accounts routinely share Herieth's fashion adventures modelling for top-name designers.
She's particularly proud, though, of working with a lot of Canadian brands, including Aritzia and RW&CO. "It's such an honour," she says, her face lighting up. "And a great feeling" to support and promote companies from a country she calls home.