Fashion InsiderBy Mitchell Kellar
Acquiring a watch is not simply about telling the time. It's about the story, the craftsmanship, and the cachet of having a work of art wrapped around your wrist. Collecting timepieces is a fine art in itself, and now with a boom in demand for certain luxury models, a whole new secondary market has opened up. That means investing in select statement pieces can be incredibly lucrative, not to mention gratifying.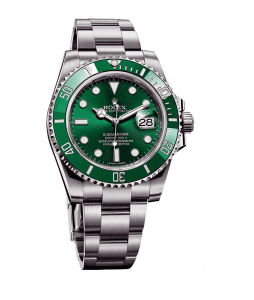 One of the strongest investment pieces in the watch universe comes from probably the most universally known watch brand. Just as Rolex is a household name in luxury watches, Rolex stainless steel Submariner timepieces have consistently sold for more than double their retail price on the secondary market. In addition to the Submariner model, Rolex also produces the coveted Daytona model, which was introduced in 1963 and famously worn by actor Paul Newman throughout the 1960s. This particular model has since become a grail timepiece for any seasoned collector with deep pockets. While one can only dream of acquiring Paul Newman's personal Daytona—it sold at auction in 2017 for an astounding $17.8 million—there are still a few vintage Daytonas floating around; some are being sold for hundreds of thousands of dollars depending on a number of factors such as year, reference number, and overall condition.
While perhaps a little less known than Rolex, Patek Phillipe is another major player in the industry, with a rich history of watchmaking that dates all the way back to 1839. In recent years, aficionados have mostly recognized the brand for its sought-after Nautilus sport watch. The Nautilus features a distinctive rounded octagonal bezel that was brought to market in 1976, and comes with a self-winding mechanical movement. Most standard Nautiluses retail for around $30,000 USD but can resell for upwards of $100,000 CAD. Interested in having one as an investment piece? Get in line. To obtain a Nautilus directly from the factory, clients are put on a waitlist. Then it can take up to 10 years before you are even selected to purchase one of these coveted timepieces.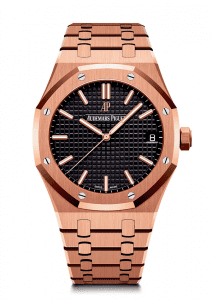 Looking for a timepiece just as valued, but at a slightly more attainable price point? Try Audemars Piguet. Much like Patek Philippe, AP is another Swiss brand with a long history of producing beautifully crafted clocks and mechanical watches, and has developed its own version of the Nautilus called the Royal Oak. The Royal Oak is the lifeline of the Audemars brand, and a favourite among premier watch publications and collectors. It's also prized by various celebrities, including rock/blues musician and long-time watch enthusiast John Mayer. On tour, the master guitarist can easily be spotted wearing an ultra-rare version of the Royal Oak as he performs for sold-out crowds. Entry level models of the Royal Oak retail for just under $18,000 USD, and can be picked up on the secondary market for a little shy of $30,000 USD.
If you're considering a change from traditional silhouettes, and want to invest in a more cutting-edge statement piece, a Richard Mille watch may be more your speed. As one of the newer players in the industry, Richard Mille is probably the least practical of any of the luxury brands noted here. Founded in 2001 by Dominique Guenat and Richard Mille, the Swiss watchmaker is known for its flashy, futuristic timepieces that look more like a machine than a watch on your wrist. Telling the time seems to take a backseat to in-your-face, extravagant design featuring unconventional shape, bright colours, and more bells and whistles than you'll know what to do with. Richard Mille's success arguably derives from marketing, including partnerships with athletes such as pro golfer Bubba Watson and actors such as Margot Robbie. Free promotion from the likes of platinum-selling rappers Drake and Young Thug hasn't hurt either. NFL superstar Odell Beckham Jr. actually wore a $200,000 RM during a regular season game.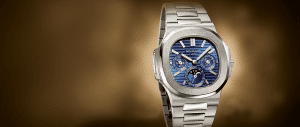 These watches aren't for everyone. Exclusive timepieces are, after all, expressions of personal style. That said, luxury watch collecting is not only an acquired taste for the finer things in life, it entails a lot of self-education, not to mention a healthy amount of disposable income. The rewards, though, are timeless. Not only can luxury watches be great investments monetarily, they are also wearable artworks you can pass down in your family for generations to come.