Designer to Watch: Melissa Milakovic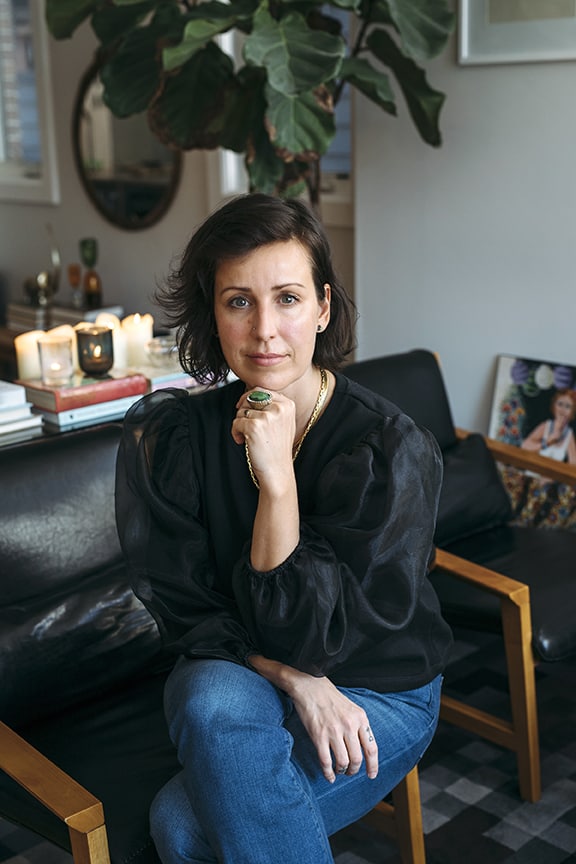 Melissa Milakovic's name came up when an Ottawa couple asked around. The young professionals—a physician and a lawyer—were looking for the right design professional to help them improve their living space. They had the budget and the desire for an interior redo, but had experienced a major letdown when trying to work with a conventional design firm in the city. "They were so defeated, so uninspired," Melissa recalls. "They felt they had been left out of the process."
Then they connected with this engaging and creative multi-hyphenate. Luck for them. Not only does Melissa have compelling ideas about living space, she has an empowering, holistic approach to making sought-after transformations happen. "I want people to get excited about their homes and their spaces," she explains.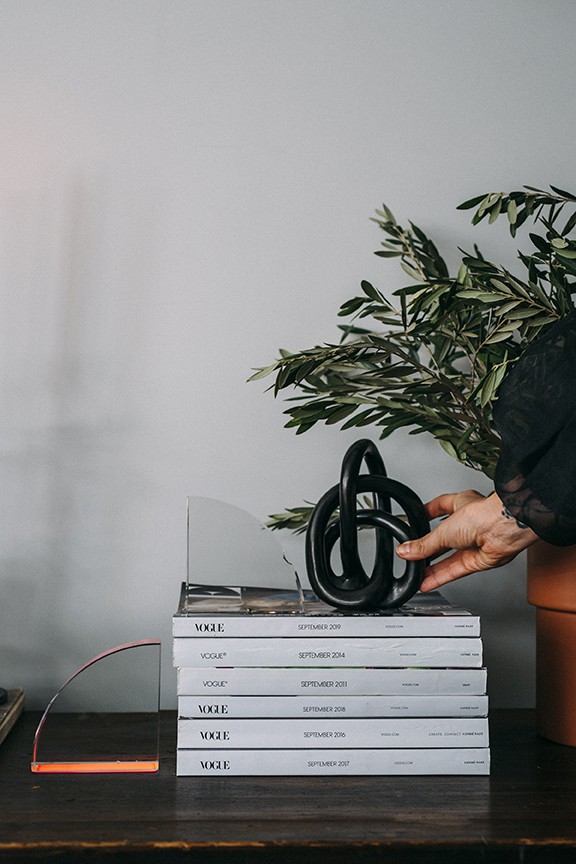 Enthusiasm and Excellence
In 2019, Melissa graduated as the top student in the Interior Decorating Program at Algonquin College, earning the program's highest honour for creative, academic, and professional excellence.
She has always been involved in the arts, though. "I went to art school, I worked as an arts educator, and I had a stationary and design company before landing in the world of interiors."
She has also worked as a visual merchandiser and, more recently, assisting as a prop stylist and set designer in New York, Toronto and Vancouver, on productions for Bloomingdales and Verizon with Olga Naiman and Hayley Callander.
But her talent for interiors came naturally—and early. Melissa grew up in Edmonton in a family home with plenty of style. "My mom is super creative and can make anything," the designer notes. "She can sew beautifully, too. It's a skill my dad taught her when they moved to Canada, something he learned in the military. She was always sponge painting walls (it was the 80s), sewing balloon curtains, reupholstering our sofas; she let us pick the colours for our rooms and help her paint. Most recently, she and my dad did a complete COVID overhaul of their home: it looks like a different place, one out of a magazine."
Since her mom had style and design sense, and her dad had the skills to make those ideas come to life, it wasn't until adulthood that Melissa realized not everyone has her ingrained ability and flair. Her multi-faceted arts background, her travels, and her love of visual storytelling are also woven into the fabric of Melissa's design work today.
"Original, stylish, charming, and above all authentic."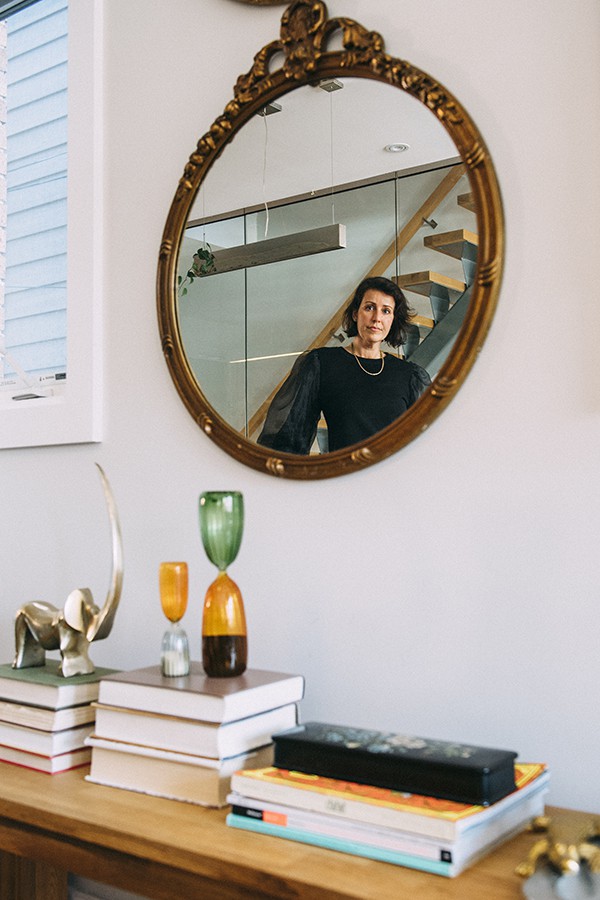 Describing her approach to design as "unconventional," she mentions photographer Miguel Flores-Vianna's book Haute Bohemians when asked to define her style. The gorgeous, internationally heralded coffee-table tome presents haute bohemian design as "original, stylish, charming, and above all authentic" in reflecting homeowners' care and taste.
It's personal.
After all, "Our homes are extensions of ourselves," Melissa points out. "They are our voices in the world. Our style." From her perspective, not only do our homes offer a powerful way to express ourselves, they are a means by which we can bring more joy into our lives. As she puts it, "Our homes are the note-takers of the moments we forget and everything we want to remember."
As much as her viewpoint is appealing, so too is her unique plan of action. For starters, she spends a lot of time with clients, really getting to know them. "I want to understand the minutiae of the person (or the people) because just like in design, god is in the details."
From this foundation she creates a custom design plan, called the Edit & Style Guide, to capture and delineate her clients' ultimate design goals. "Every detail is thought out, from a concept statement, colour palettes and floors plans to mood boards and personal styling advice," Melissa says, and once her clients receive their Edit & Style Guide, she arranges to meet with them to go through "every inch of it."
A clickable, personal magazine that's full of information and inspiration, the beautiful reference guide is evocative, detailed and approachable. It takes the fear and uncertainty out of making design choices and also allows you to stretch your budgets over a timeline that works for your lifestyle. More importantly, it frees you to take ownership of your home design, so the end result is a reflection of who you are and what makes you happy.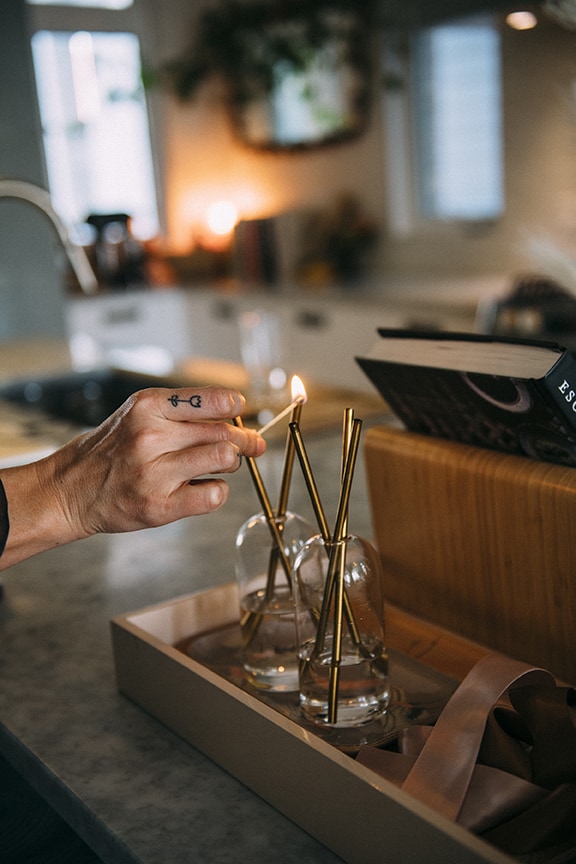 And that's the one-of-a-kind appeal of Melissa Milakovic. Not only does she help you reimagine how you want to experience the place you call home, she designs a blueprint so you can make it happen. melissamilakovic.com