by one of the world's best: Hummingbird Chocolate
By Brigitte Hasbron
As an integral element of Mayan culture, cacao was long perceived as a gift from the gods, a divine elixir that empowered humans. Today, the cacao bean is sought out globally for the creation of exquisite chocolate indulgences. This is an art at which Almonte's Hummingbird Chocolate excels.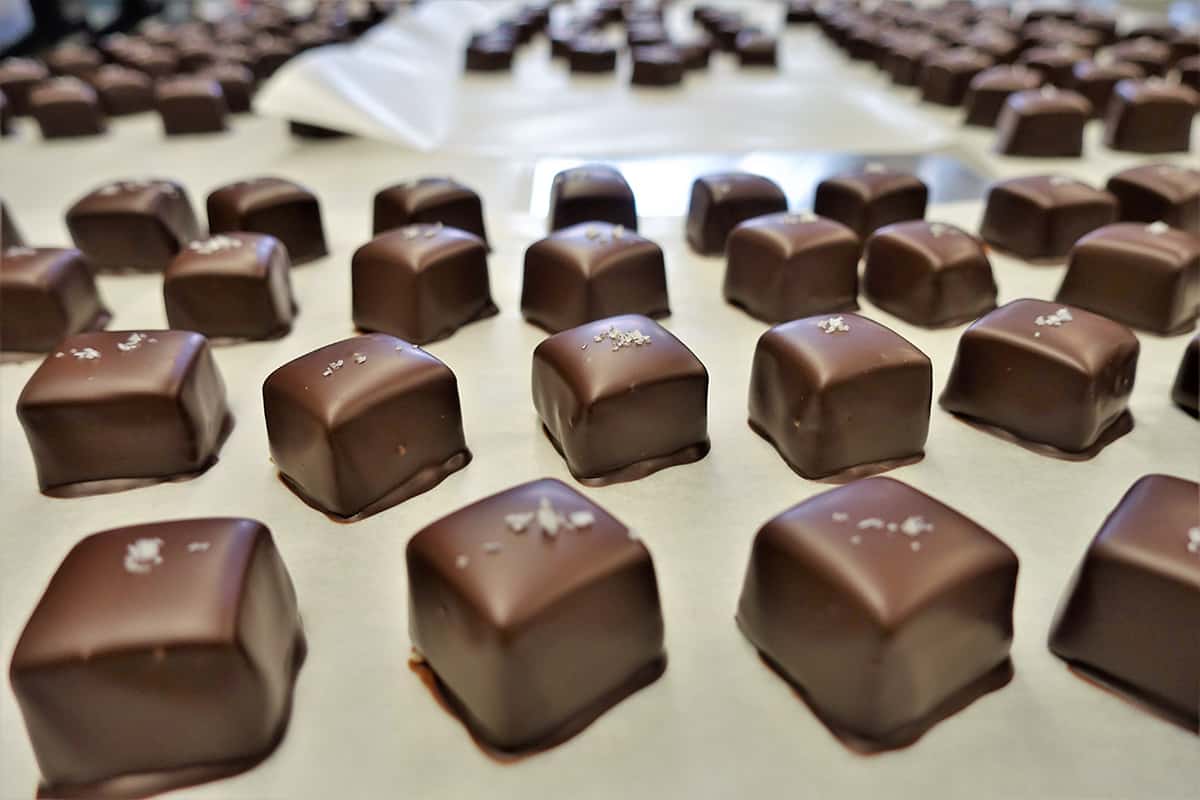 After working with farmers in developing countries for many years, helping them connect to new markets and generate better incomes, Erica and Drew Gilmour developed a bond with the locals. Then, while working in Haiti after its catastrophic earthquake in 2010, they became intrigued by the chocolate-making process. That's when their sweet passion for cacao farming was ignited. As Erica explains, they "started to do a deep dive into the very limited craft chocolate that was available at the time—blown away by the different, unique flavours in a single-origin cacao." From this "nib" of curiosity, their pursuit evolved into Hummingbird Chocolate, a prized chocolate factory located at 9 Houston Drive in Almonte. Since the venture was launched in 2012, Hummingbird has reached the highest echelon of the chocolate industry, winning over 100 international chocolate awards. In 2016 it was named "Best Chocolate in the World" by the UK-based Academy of Chocolate. The annual competition draws some of the best chocolate artisans on the planet.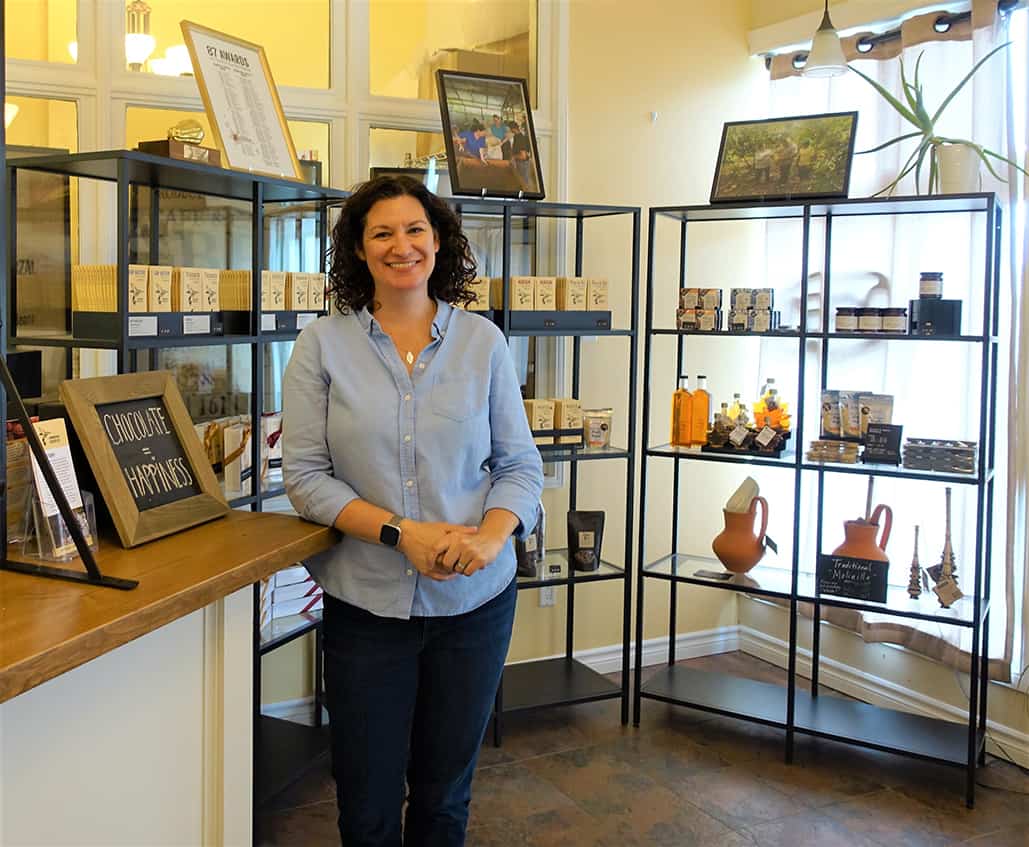 From Bean to Bar
Touring the Hummingbird Chocolate factory allowed me to experience the process involved in creation of the exquisite chocolate. I must tell you the aromas in the factory were something that can only be described as dreamlike. The roasting-bean scent alone could easily render a chocolate lover spellbound and wishful to forever be in that sweet state.
As for practical matters, the recipe to craft the chocolate, from cacao bean to bar, requires a ten-step, month-long process. I was fascinated to learn all about the factory's chocolate-making techniques. And in true form, I learned as I tasted my way through the procedure—the sweetest education I have ever had. Without a doubt, the most memorable and telling moment occurred when I sampled two different single-origin cacao beans being transformed during the conching process (coating of cacao bean particles with cocoa butter). One chocolate exuded notes of honey, while the other was redolent of berries, even though no flavouring was added. It was just the bean, in its purest form.
Each chocolate-making step is only possible thanks to the Gilmours' special connection with the farmers overseas. Since cacao has long been one of the most underpriced and undervalued commodities, Erica says they are "trying to be part of the solution (a small part) that insists on paying farmers something closer to the actual value of their product." They are also committed, she adds, to "making the best tasting products possible so that people can understand the value of fine cacao, that chocolate is a valuable food, not an inexpensive candy."
We're hyper focused on creating the best possible tasting products and doing right by producers and farmers we partner with along the way. – Erica Gilmour
Erica reveals that one of the most important things people don't know about the chocolate world is the difference between chocolate makers, like Hummingbird Chocolate, and chocolatiers. Hummingbird makes chocolate from scratch, starting with raw cacao beans. In contrast, chocolatiers create bonbons or bars from chocolate that's already been made, often by large chocolate manufacturers. "Both are very skilled," she notes, "but I think it's an important distinction for people to understand in order to improve chocolate education."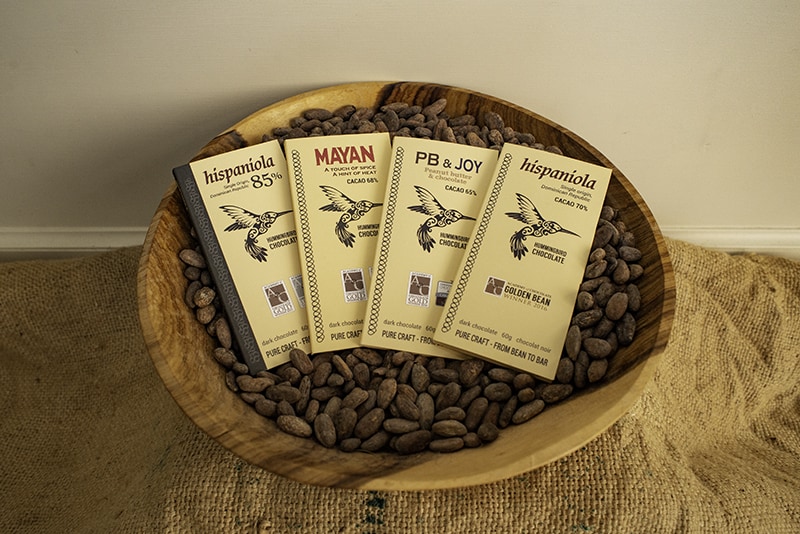 Sweet things to come
What's in the future for Hummingbird Chocolate? More great chocolate and confections. The Gilmours are looking forward to continued growth in their new, larger space in Almonte. Erica says new equipment will allow them to increase their production, but also continue to improve the quality of their chocolate, which they're really excited about. "We've been really focused on the Ottawa market which has supported us so amazingly for the past nine years. We're looking forward to sharing our goodies with more of Canada in the coming years."
With its expansion, the factory will be launching some new single-origin bars and will also be branching into the confectionery world, offering such goodies as chocolate-covered coffee beans, almonds and caramels. Speaking of decadent caramels, I had the pleasure of joining the chocolate assembly line, enrobing caramels with chocolate and finishing them off with a sprinkle of fleur
de sel. Of course I had to ensure they tasted as good as they looked, so there was no other choice but to devour a few. This was my I Love Lucy moment.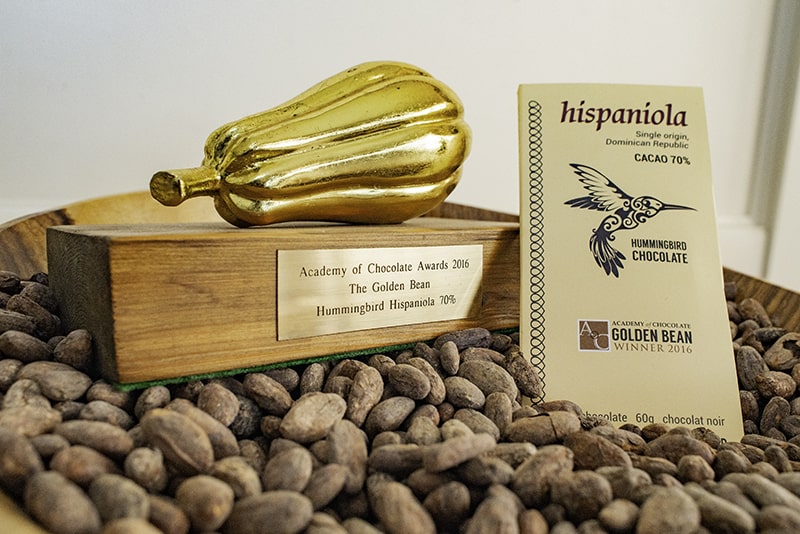 Whether or not chocolate was a divine elixir or possessed mystical properties, what we know with certainty is that it has brought much positivity to those fortunate enough to consume it. Its sweet pleasure and feel-good power are prized to this day. Much like sommeliers with their fine wines, chocolate aficionados appreciate high-quality chocolate with its multilayered scent and diverse flavour profiles. And the artisans at Hummingbird Chocolate, with their passion and dedication to ethically sourced sweetness, have thrived on producing nothing but the finest of chocolates for us to enjoy.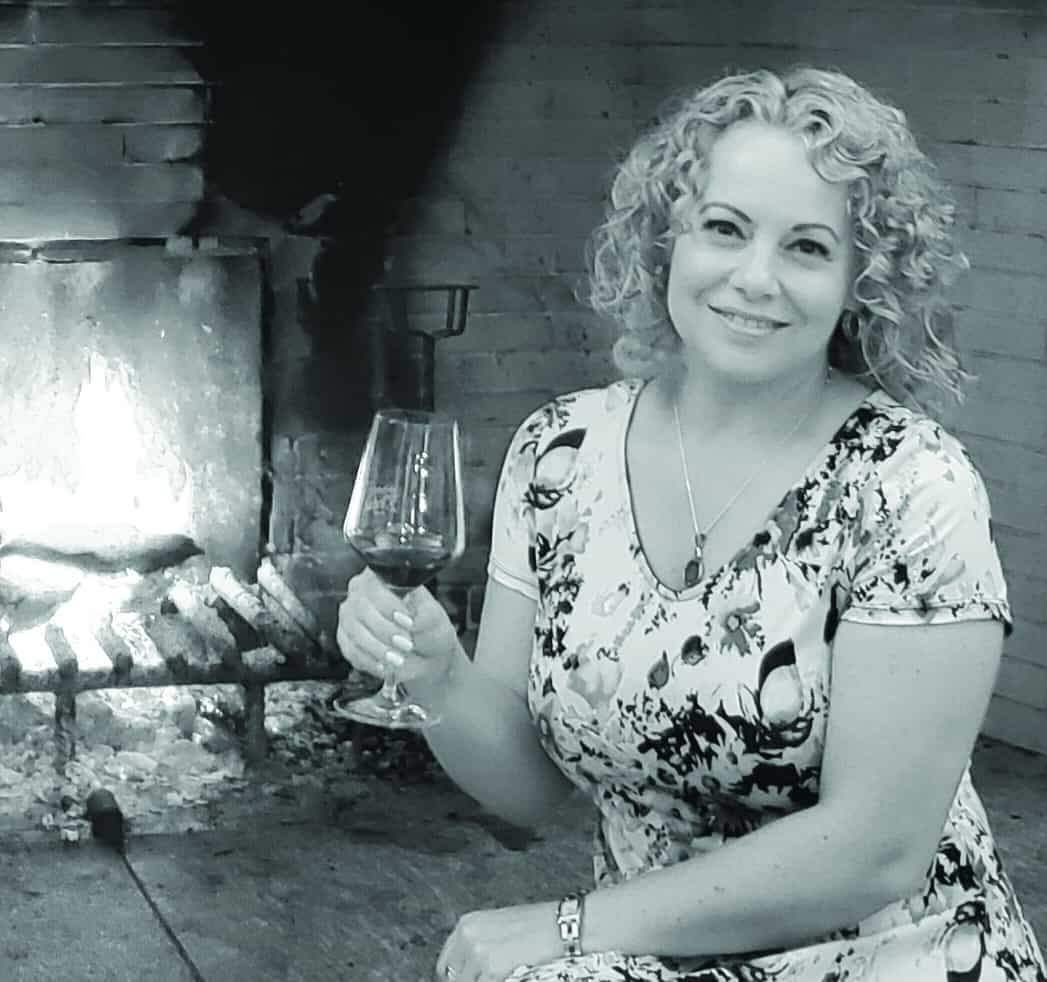 Brigitte Hasbron is owner of The Food Tease (www.thefoodtease.com), a combined culinary and travel blog that highlights the best that food, wine and travel have to offer.