If you hate to be seaside, lakeside, poolside or anything-side without a book in hand, you've landed in the right place. Summer is a great time to catch up on reading, when the days are longer and the weather is perfect for lounging around with a new title. These options offer plenty of notions to intrigue and entertain you.
Compiled by Pam Dillon.
The New Farm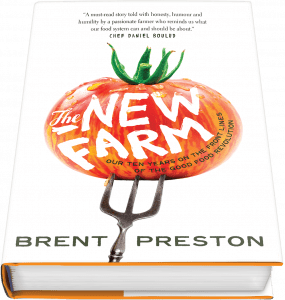 Our Ten Years on the Front Lines of the Good Food Revolution
By Brent Preston
There are few people who haven't, at least a time or two, considered swapping the sidewalks, bike lanes and clamour of urban existence for the pitchforks, hay bales and focus of a more halcyon life. Brent Preston and Gillian Flies actually did it, and Preston tell us how in The New Farm. These former city slickers learned to grow crops, and they built a certified organic family farm in southern Ontario, on the crest of the Niagara Escarpment. If you're envisioning fresh air, fresh-picked vegetables and a fresh appreciation for the back-to-the-land movement, the author sets you straight. He describes "a decade of grinding toil and perseverance." Chapter titles include School of Hard Knocks, The Groundhog Wars, A World of Pain and Castration.
This family is still there, though, and not only have they figured out how to succeed at the business of farming, they're also helping to grow Ontario's good food movement.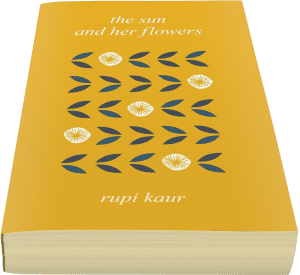 the sun and her flowers
By Rupi Kaur
Simon and Schuster
Young Canadian poet Rupi Kaur is both lauded and lambasted for her mainstream popularity. Her first poetry collection, milk and honey, was self-published while she was a student at the University of Waterloo. It went on to sell more than three million copies and spent more than 100 consecutive weeks as a number one New York Times bestseller. While critics gripe that Kaur is not a "real" poet, her second collection, the sun and her flowers, has also caused a stir, selling more than a million copies in less than three months. Her work resonates, particularly, with people who don't wax poetic about sonnets by Elizabeth Barrett Browning or epigrams by Oscar Wilde. Kaur has 3.4 million Instagram followers and is the most well known of today's emerging Instapoets.
the sun and her flowers, Kaur's long-awaited sophomore collection, is divided into five chapters: wilting, falling, rooting, rising and blooming. Illustrated by the author, it explores themes ranging from love and trauma to grief, healing and empowerment.
Educated, A Memoir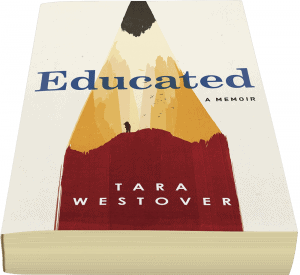 By Tara Westover
Penguin Random House
If you've ever questioned the value of your education or the costs of putting your kids through post-secondary school, you'll want to read Educated, A Memoir by Tara Westover. Unlike the rest of us, this first-time author was never able to take school for granted. In fact, she didn't set foot in a classroom until she was 17. Growing up isolated from society, in an Idaho family of survivalists, she spent her childhood days getting ready for the apocalypse rather than math tests. Tara wanted to learn, though, and to have a different kind of life, so she had to leave her family. Eventually, that quest led her all the way to Cambridge, where she earned a Ph.D. in history. Educated, an inspiring story of resilience and determination, has been at or near the top of numerous Best Books lists.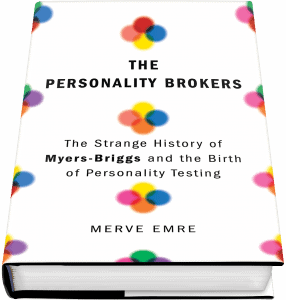 The Personality Brokers
The Strange History of Myers-Briggs and The Birth of Personality Testing
By Merve Emre
Penguin Random House
Sometimes you'll see a four-letter code in a social media profile: ISTJ, INFP or any one of 16 combinations. That person is describing themselves—their personality type—based on the Myers-Briggs Type Indicator (MBTI). As the world's most popular personality assessment, the MBTI is used widely in business, industry, academia and even pre-marital counselling. Now, we learn the story behind this phenomenon, thanks to Merve Emre's The Personality Brokers. Truth is, the most widely used personality test was invented by a couple of amateur psychoanalysts in the 1920s. Katharine Briggs and her daughter, Isabel Briggs Myers, a detective novelist, designed a questionnaire based on Swiss psychiatrist Carl Jung's theory of psychological types. Although those two women, both moms, had no formal training, the questions and categories they devised have become the gold standard for determining our true selves. Does mom know best? You'll have to read the book to find out.
The Art of Gathering: How We Meet and Why it Matters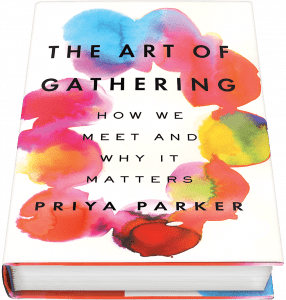 By Priya Parker
Penguin Random House
Whether it's a dinner party, a business meeting or a birthday celebration, there's more to organizing an event than practical considerations, such as head count or seating arrangements. The challenge is to make it significant. In The Art of Gathering, Priya Parker suggests too many of these affairs are forgettable. Meetings are uninspiring, while social functions are often more obligatory than appealing. Why settle for ho-hum when you can make these times soar? As a professional facilitator, Parker proposes a fresh, people-centred approach to our age-old customs of gathering. She also offers lots of smart tips and ideas, so you'll be set the next time you host a soiree or arrange a professional function. You can spend less time fussing about place settings and more energy focused on choices that will help people gel and engage in a memorable time for all.