Interior designer Susan Bryson's trademark esthetic is classic, layered and chic—exactly how she dresses.
By Janet Wilson
Photography by Lindsey Gibeau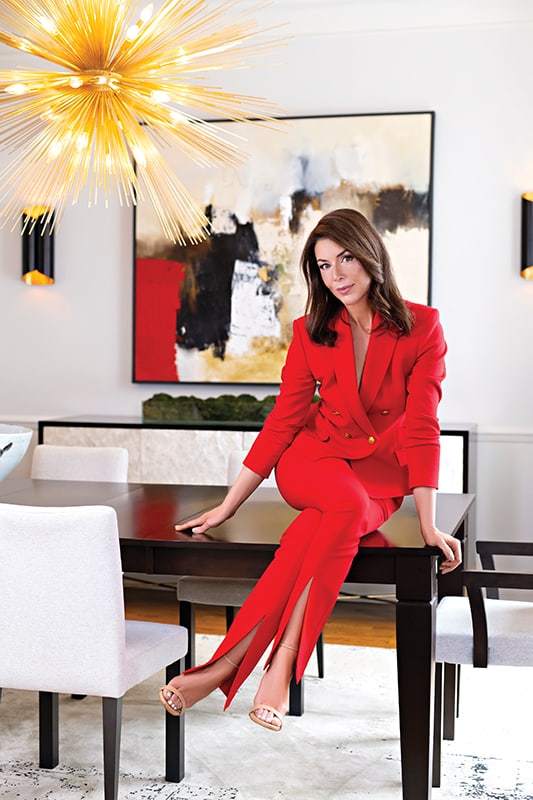 Marrying elegance and functionality can be tricky for any interior designer, but it's a relationship Susan Bryson has mastered in spades. Impeccably dressed and well-connected, the personal style of this sophisticated interior designer can be found in beautiful homes throughout Ottawa.
Susan's trademark esthetic is a classic, layered, chic vibe—exactly how she dresses. The look, which she refers to as "new traditionalist," has earned her a strong following with the national capital's affluent crowd.
"When I first started out as a designer, I tried to be everything to everyone. You take every job and try to master every style. I don't do that anymore."
Drawing inspiration from her extensive travels and with a keen eye for detail and quality, the owner of Susan Bryson Interior Design has spent the past 10 years helping clients choose furnishings, tile, wallpaper, textiles and drapery. She also tackles a range of home renovations, including kitchen and bathroom makeovers, home offices, media rooms and full basement renos with wet bars, gyms and home theatres.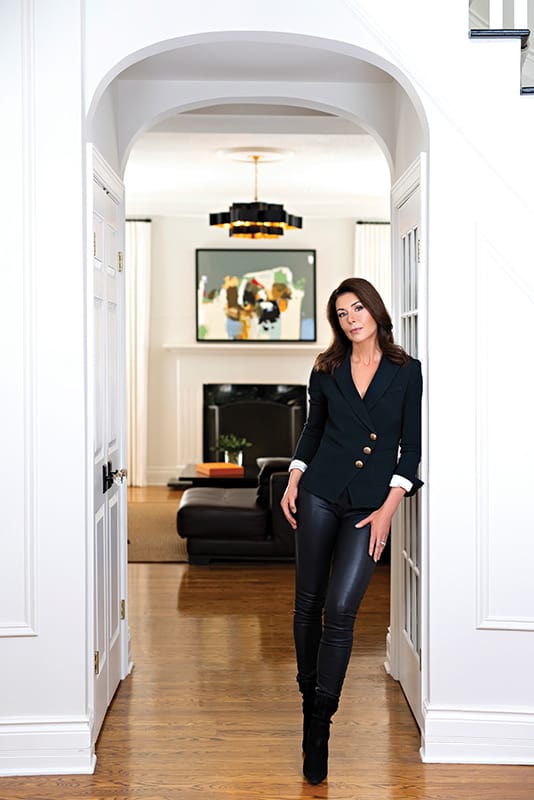 "As a designer and business owner, I get to wear many hats each day. I enjoy having control over everything and am always that point of contact for clients—from concept to completion. I'm not good at delegating, which is part of my personality."
Susan, 52, adheres to the classic design principles of balance, symmetry and repetition when creating a space and is always on the hunt for timeless, original pieces. The ultimate goal is for her clients, who live in tony neighbourhoods such as Rockcliffe, McKellar Park, Rothwell Heights and the Glebe, to feel a deep connection to their home and decor.
"I've been working on an incredible number of condos recently, including a penthouse condo overlooking the Rideau River, with eQ Homes and Hobin Architecture. When you work with a client for two years, you develop a close relationship," says Susan, who relies solely on referrals for work.
The award-winning designer works closely with several high-end Ottawa companies, including Cadieux Interiors and Astro Design Centre. She teamed up with Astro on a dreamy makeover in her own Cedarhill home and ended up winning a national design trophy in 2019 for best traditional classic bathroom transformation.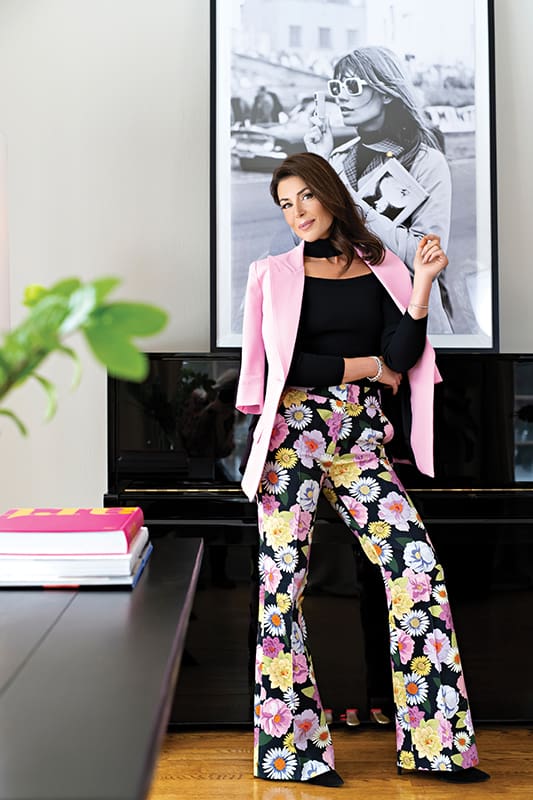 Born and raised in Ottawa, Susan was just 16 years old when she landed a job at CJOH-TV, now CTV, as co-host of a TV show for teenagers called High school Confidential. After moving to Toronto to attend university, she began modelling and earning roles in movies and national TV commercials.
"I thought that my path was broadcast journalism, but then I won a contest—The Face of 1986—which included a modelling contract in Japan."
Susan spent several years travelling back and forth to Japan, which she credits with building her confidence and fascination for global design.
"I bring the same kind of energy, flair and polish to my role as an interior designer as I did to modelling. There are a lot of similarities between the two as you're always looking for that next gig or audition.
When I was competing against hundreds of other female models, you had only a few minutes to let your personality shine through. In design, once you establish trust, your clients are more willing to let you take chances and to think outside the box."
After living in Toronto for 18 years, she returned to her hometown with her husband, whom she met at the University of Toronto, and their two children.
"When I moved home 15 years ago, I had to reinvent myself. There weren't a lot of modelling opportunities and I didn't want to commute to Toronto for auditions. Interior design is something I've always loved to do, so I took the design program at Algonquin College and the rest is history."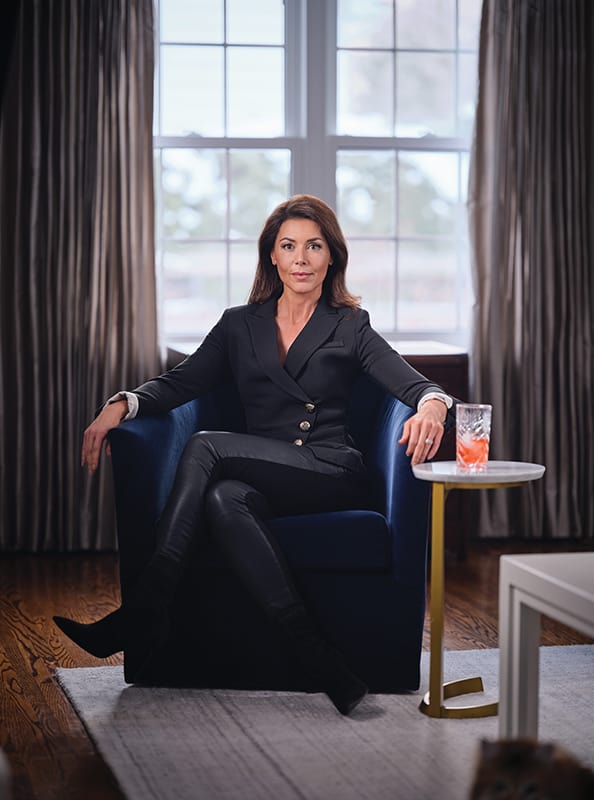 Favourite design elements
Susan, who studied visual art for a number of years, incorporates signature design elements in almost every job she tackles, including:
• linen drapery in hues of white;
• classic grey wall colour;
• black accents; and subtle hints of colour through art, coffee table books and floral arrangements.
Her favourite art gallery is Ottawa's Galerie St-Laurent + Hill on Dalhousie Street, but she also looks for new up-and-coming artists in Toronto and Montreal.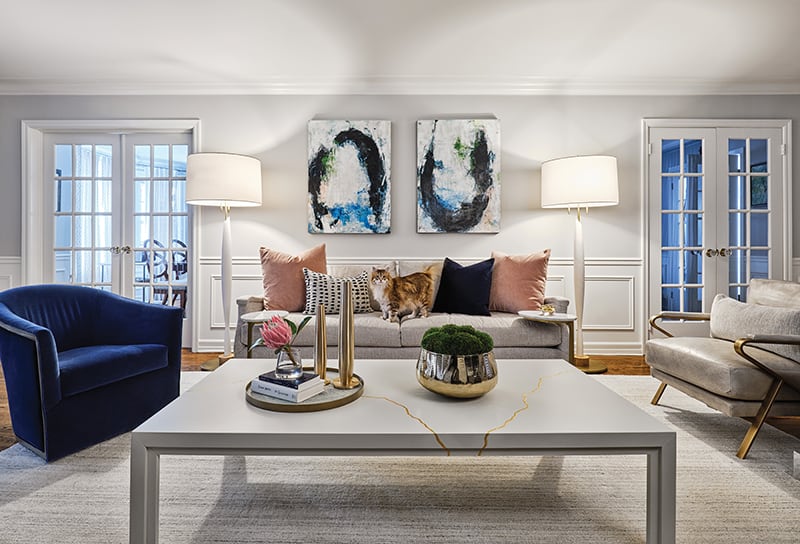 Inspiration
"I draw inspiration from travel and being immersed in different cities and countries. If I'm in a hotel lobby or new restaurant, I observe the tile, lighting, ceiling details and furniture. These details and experiences are absorbed into my subconscious and the next time I'm working on a design, I'm drawing from that travel experience.
"I'm fortunate that after spending many years in Toronto that I have a familiarity there and often shop for lighting, carpets and fabrics. I have forged loyal relationships with suppliers, so if I need a sample, they'll send it to me."
Top trends for 2022
There's no doubt the pandemic has had an impact on design trends, admits Susan, as we hunker down and spend more time at home. The white minimalist look, for example, is too cold for our current times as we seek comfort and warmth.
"We're seeing a rise in nature-inspired elements and materials, including stoneware, marble, leather, terracotta, linen, wood and curved, sensual furniture. I ordered a volcanic limestone tub for one client from South Africa. Watch for organic shapes and elements that add visual intrigue and depth and soul."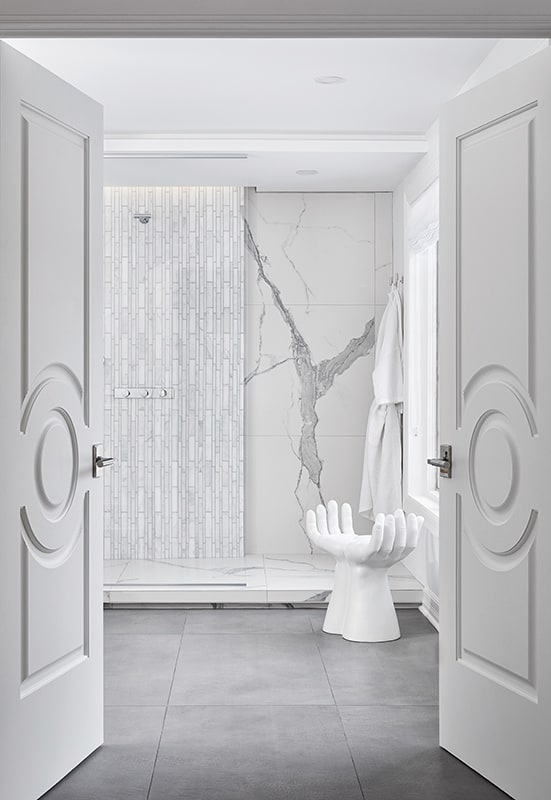 Mixing new and old
Susan, who grew up in a household surrounded by English-style antique furniture, says adding at least one vintage or treasured piece to a room gives texture and warmth to a space. "Vintage pieces are part of my esthetic. I always like to add a book, artifact, chessboard or old camera to an interior space as it tells a story. Repurposing old things also helps reduce our footprint."
To contact Susan Bryson, visit susanbrysoninteriors.com.