Since the pitcher hung up his cleats, his wife is batting 1,000 as a luxury shoe designer. For Erik and Jessica Bedard, the shoe fits beautifully on the other foot.
By Pam Dillon, Photos by Miv Fournier
Jessica Bedard first fell in love with a pair of shoes when she was five. "They were yellow loafers at Zeller's," says the French-Canadian shoe designer.
She remembers the occasion well. "My grandparents wanted to take me shopping for my birthday." They whisked her off to the toy department, but she wasn't interested. "I never wanted toys. I never wanted dolls. I just wanted shoes."
Eventually she persuaded her elders to head for her happy place: the footwear aisle. When the pint-size fashionista set eyes on the sun-coloured slip-on flats, that was it. She was smitten.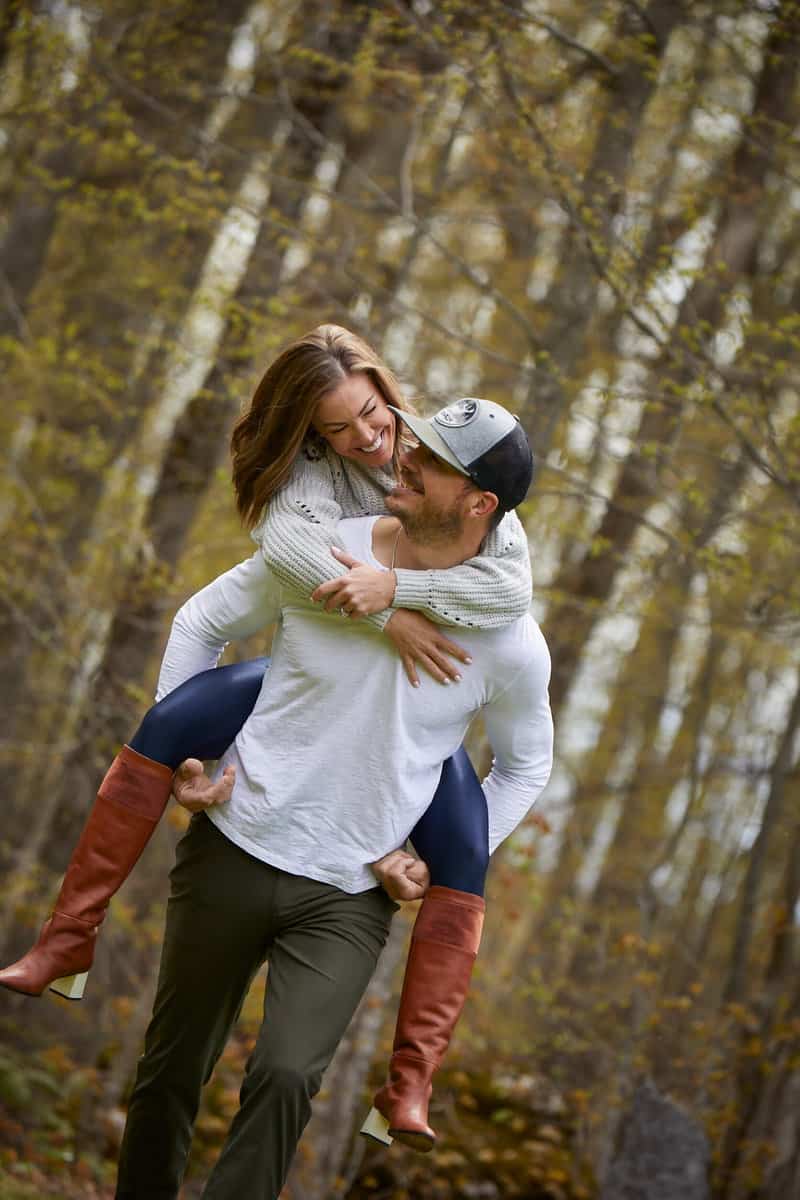 These days, Jessica's no longer swooning over shoes. She's creating them. Since she launched a bridal shoe collection in 2016, then a prêt-à-porter collection in 2017, her Jessica Bedard brand (jessi-cabedardshoes.com) has grown to encompass luxury footwear, gloves and bags. Handmade in Italy from the finest materials, the elegant, fashion-forward pumps, boots, sandals, flats, bridal shoes and accessories are turning heads. Not only has Sophie Gregoire Trudeau worn her shoes, Canada's fashion heavyweights are taking note of this designer who calls Cumberland home. Jessica Bedard was a nominee for the prestigious Swarovski Award for Emerging Talent in the accessories category of the 2019 Canadian Arts and Fashion Awards.
You might say Jessica's fairy-tale story has legs. When the shoe aficionado met her prince in 2007, he wore cleats. Back then, former Major League Baseball pitcher Erik Bedard spent eight months a year playing pro ball in the U.S., although his home was in the Ottawa countryside. Things eventually got serious for the couple and for a couple of years, Jessica followed him on the road. They married in November of 2013, and after Erik retired he said it was her turn to follow her dream. "I told him, 'I want to have a shoe line.'" So Jessica headed to Milan, Italy, and attended Arsutoria School, the world's most renowned learning institution in the shoe industry.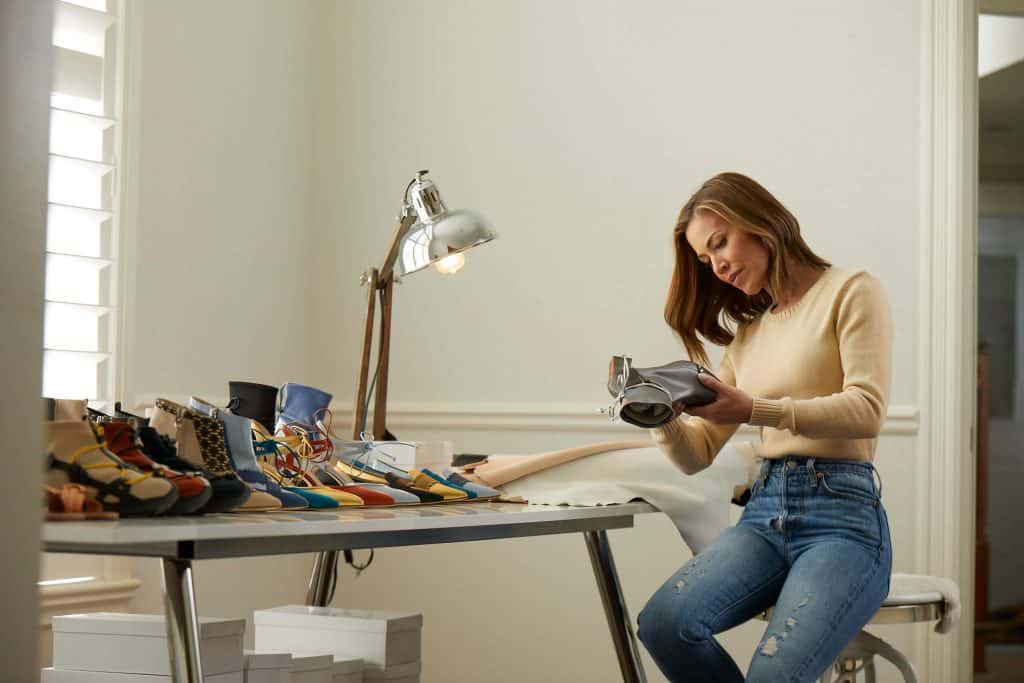 Once her studies were complete, she started working with a professional team in Vigevano, an historic town considered Italy's shoemaking capital. There, her shoes are manufactured at a facility that produces some of the most coveted footwear on the planet. She returns to Italy about four times a year to design and make the fashion magic happen. "I started with a bridal line because I was getting married at the time," she explains. "Then came ready-to-wear." Now there's an array of looks and heel heights.
All the designs are distinctive, however, not to mention high-end. Jessica Bedard "is definitely a statement shoe," she notes. "I love to mix different textures and patterns and materials. I've always loved a shoe that stands out."
She also appreciates a shoe that's easy to wear. That's why fine materials and meticulous expertise are involved in the production of footwear that feels as good as it looks. "You don't sweat, and you don't get blisters," she says. "I really believe a woman should not compromise comfort to feel beautiful."
Her most popular design to date is the Elle, an ankle-tie pump with a pointed toe, a 3.4-inch stiletto heel and an elegant, feminine silhouette. "It's extremely comfortable," she says, and it comes in different variations, from nude snake-skin and black patent to silver crystal and mustard velvet. But there's a stylish look for every wear preference, from ballerina flats and loafers to block-heeled booties and four-inch peep-toe stilettos with black rabbit fur detailing. The latest Jessica Bedard offering is a line of sneakers.
The brand is growing, and here in Ottawa it's available at Schad Boutique, 521 Sussex Drive. Meanwhile, now that Erik has hung up his cleats and Jessica's the one travelling, he's fine with the shoe being on the other foot. "Erik is so, so supportive of this project," she says, "and he's super proud of me."