Dinner in a Starlight Chalet can add sparkle to your summer.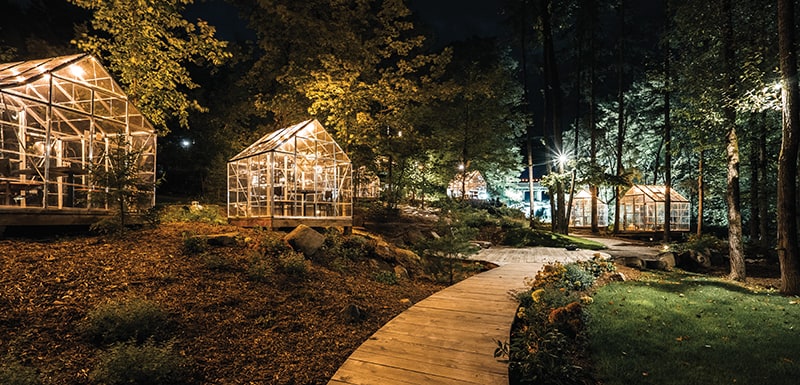 Dining under the stars has added lustre and epicurean appeal at the Moulin Wakefield Hotel and Spa. The upscale country inn, located about 20 minutes from Ottawa next to Gatineau Park, is home to a handful of Starlight Chalets that put fresh sparkle into dinner for two outdoors.
There's no concern about wind, bugs, inclement weather or the couple at a nearby patio table eavesdropping on your conversation as you whisper sweet nothings and share bites from an entrée or dessert. Their twinkly lights and transparent walls, these private greenhouse-style pavilions allow you to gaze up and all around to relish the multi-sensory charms of a picturesque locale, a summer night and an inspired meal.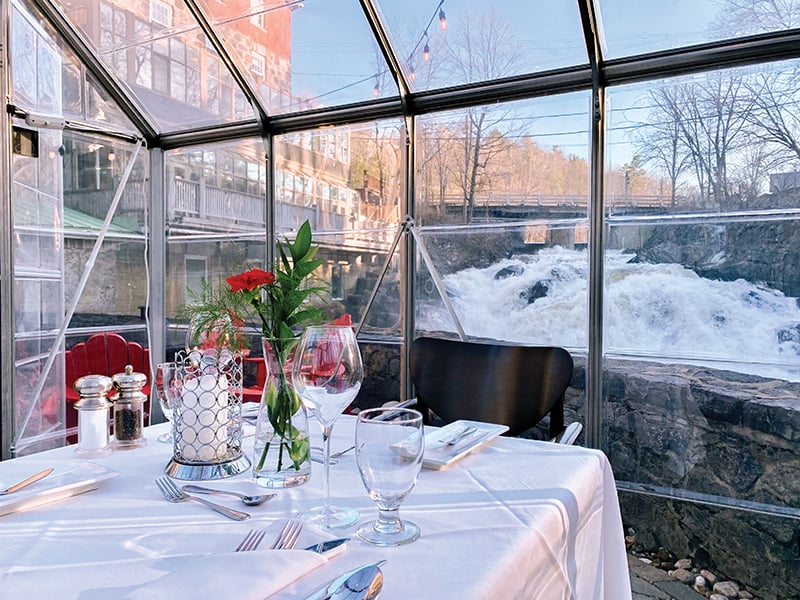 "Our Starlight Chalets offer our guests a magical and intimate experience that is out of the ordinary," notes hotel spokesperson Annabel Gagnon. "They allow you to enjoy a romantic table d'hôte dinner in the middle of nature with a breathtaking view of the starry Wakefield sky. Every chalet is comfortable, heated, furnished with a cozy table for two, carpeting, lamps and ambient string lights."
There are eight chalets in total and capacity in each is limited to two, making this a tantalizing date-night option. The experience includes a three-course table d'hôte from La Muse, the hotel's fine dining restaurant. "Our chef, Marie-Ève Gingras, has built a strong menu at La Muse to promote local ingredients and the farm-to-table concept," says Annabel. She mentions Chef Gingras competed in the 10th edition of the popular TV show Les Chefs in 2019 and placed in the top six, one of three female chefs to compete for the top honours. "Creativity and flavours discovery is very important to her and her team. She brings 13 years of culinary experience from the region."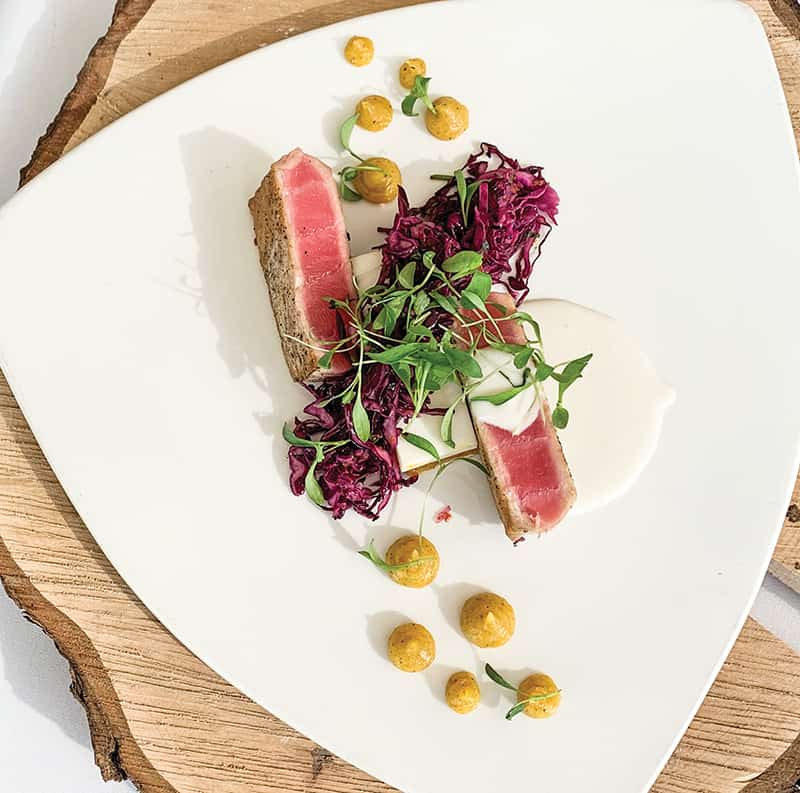 The menu changes every month, to showcase local products at their best, so if you've already dined in a Starlight Chalet once, your next meal won't be a repeat. Wine pairing allows you to elevate the tasting experience, and after dinner you can enjoy a special drink, such as the Fairbairn or Moulin French 75, at the property's Héron Lounge.
Whether you're in one of the chalets, at the lounge or elsewhere on the property, "the atmosphere is unique," Annabel points out. "The MacLaren Falls are flowing nearby, the historic character of the building is warm, and the team is very welcoming."
One recent guest, Shawn Bethke, was succinct in describing his experience in a Google review: "Amazing place. Dined in the Starlight Chalets to the [sound] and sights of the roaring waterfall. Excellent chef. Foodies will love it! Highly recommended!"
Reservations are required. wakefieldmill.com