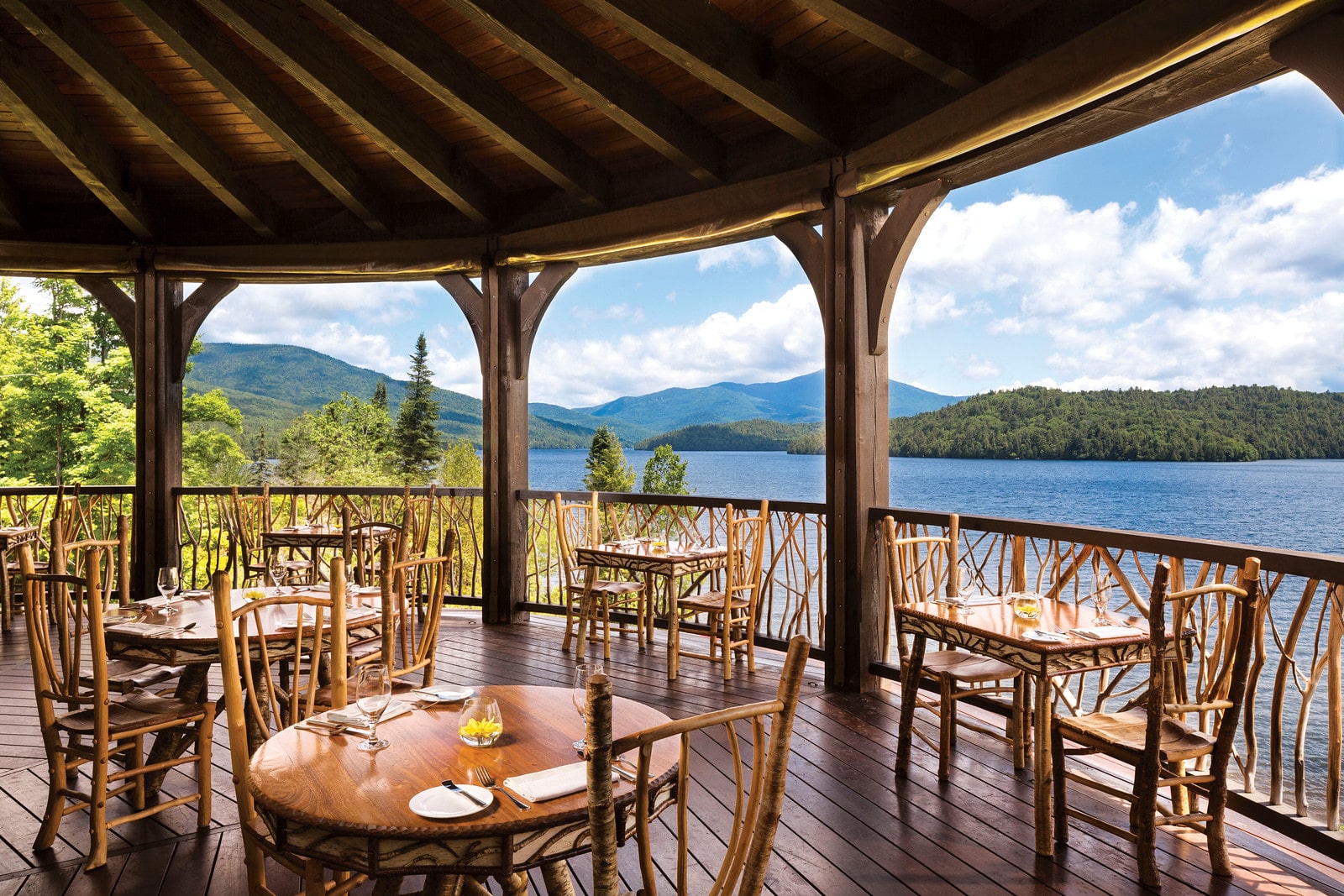 You don't have to rough it in the bush to enjoy the natural beauty of New York's legendary mountains, thanks to uniquely beautiful, deluxe resorts in Lake Placid and Lake George
By Barb Duncan
Head southeast on an easy, scenic drive from Ottawa and you'll arrive in an idyllic spot to get away from it all: the Adirondacks. Northern New York's legendary Adirondack Mountains span over six million acres, and they're dotted with peaks and valleys, lakes and forests, diverse attractions and endless picturesque vistas. At this time of year, they offer a spectacular colour show as the leaves change hue; anytime, though, the vacation opportunities are equally spectacular.
While the region is renowned for its wild natural beauty, you won't need to rough it in the bush to enjoy the magnificent landscape and abundance of attractions. Two of the Adirondacks' inimitable destinations—Lake Placid and Lake George—offer uniquely beautiful, deluxe resorts. As part of the Opal Collection (opalcollection.com) of luxury hotels and resorts, Lake Placid Lodge in Lake Placid and The Sagamore Resort at Bolton Landing, on Lake George's Green Island, offer superb hospitality with lakeside views to match.
LACE PLACID LODGE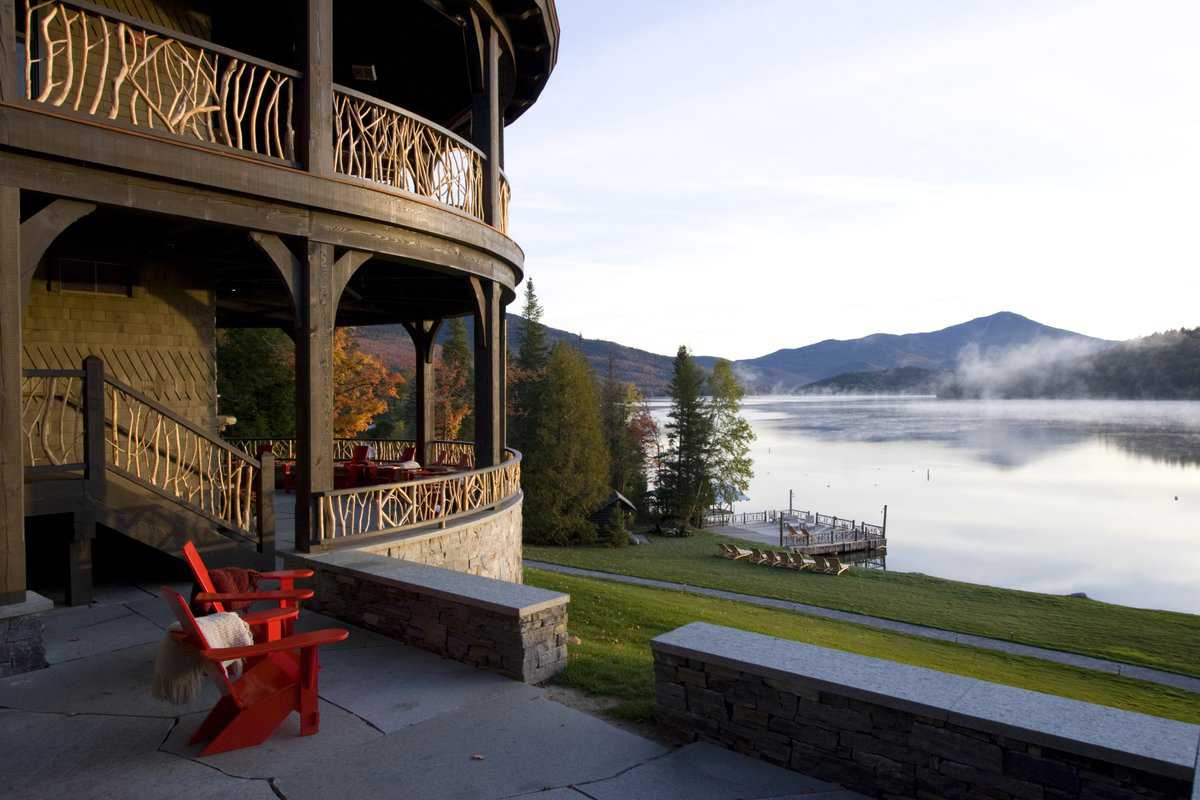 Nestled directly on Lake Placid and hand-built in the Arts and Crafts tradition, Lake Placid Lodge is an intimate, one-of-a-kind enclave that dazzles indoors and out. From the moment you walk in the door, service is first class. The lovely front desk crew greets you with cold champagne and a warm, personal welcome. You really get the sense this knowledgeable team will take care of all your needs.
You'll be captivated by the décor too. There are unique pieces in every room, hallway and nook, including hand-carved wooden frames for all the guest beds, and 50 wood-burning fireplaces built by Adirondack masons. Artworks and bronze statues are displayed throughout the lodge. The wine cellar, used for private dining experiences, has a table crafted from a 1700s Spanish courtyard door.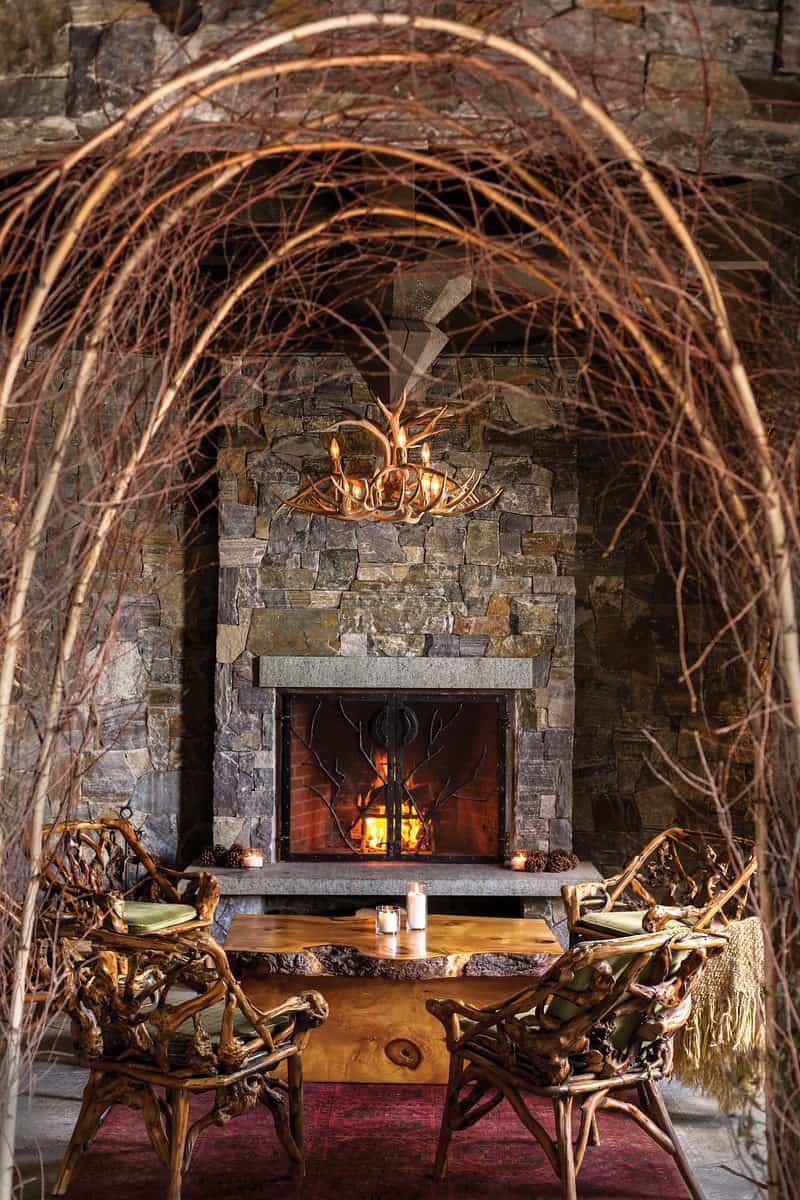 The food is another treat for the senses. You'll dine in high style at Artisans, an inviting, upscale setting with an amazing view of Whiteface Mountain. If you're a steak lover, you'll want to try the waygu filet mignon and lobster tail with fresh truffles shaved on your steak at the table. The more casual option, Maggie's Pub, offers comfort food and lighter options. For instance, there's a beautiful cheese plate made with local cheeses and other delights such as smoked duck breast and venison paté, plus fig jam and a honeycomb for some sweetness.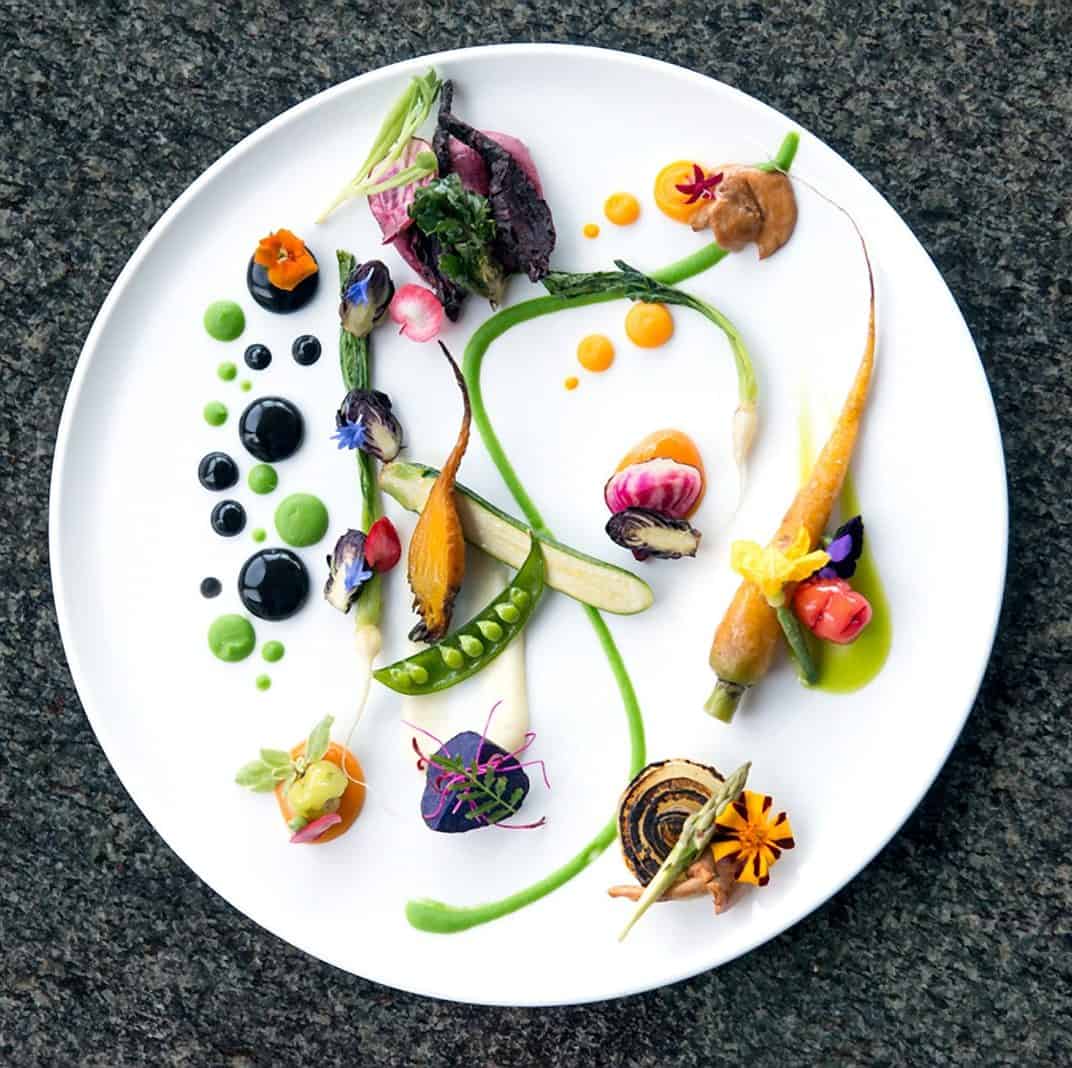 Sweeter still is the opportunity to enjoy your meal on the terrace that overlooks the lake. Canoes, kayaks, electric boats and mountain bikes are provided for guests to use, and all sorts of activities are available, from golf, tennis and boating to skiing, boarding and snowshoeing in the winter. And at the end of the day there's a final sweet treat that's redolent of the best of times outdoors: s'mores fixings and sticks are provided for a lakeside campfire. lakeplacidlodge.com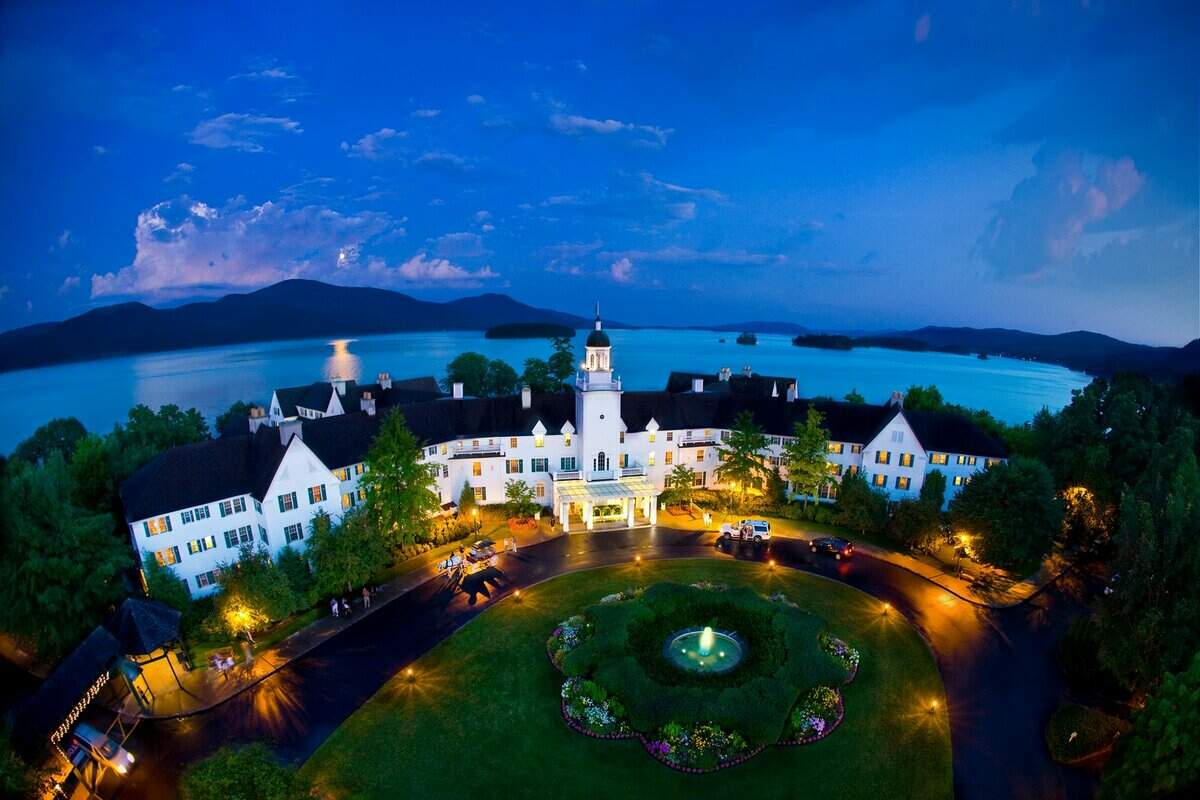 THE SAGAMORE RESORT
Situated an hour and a half south of Lake Placid Lodge, The Sagamore is a AAA four-diamond golf and spa resort nestled on a 70-acre island on Lake George. This grand, historic establishment has been welcoming guests to the lap of Adirondack luxury since the 1880s. There are various accommodation options, including 137 rooms and suites in the hotel itself, plus lakeside lodges, condos, and bi-level suites in what was once a carriage house. As expected, the setting and views are captivating; however, there are truly outstanding amenities to go with the natural good looks. You can take a boat tour of Lake George on The Morgan, a replica of a 19th century touring vessel. These 90-minute excursions include bar service and snacks. Besides the beach and the large open-air pool and hot tub overlooking Lake George, there are also fishing docks. A fishing pole will be provided if you'd like to try reeling in a big one.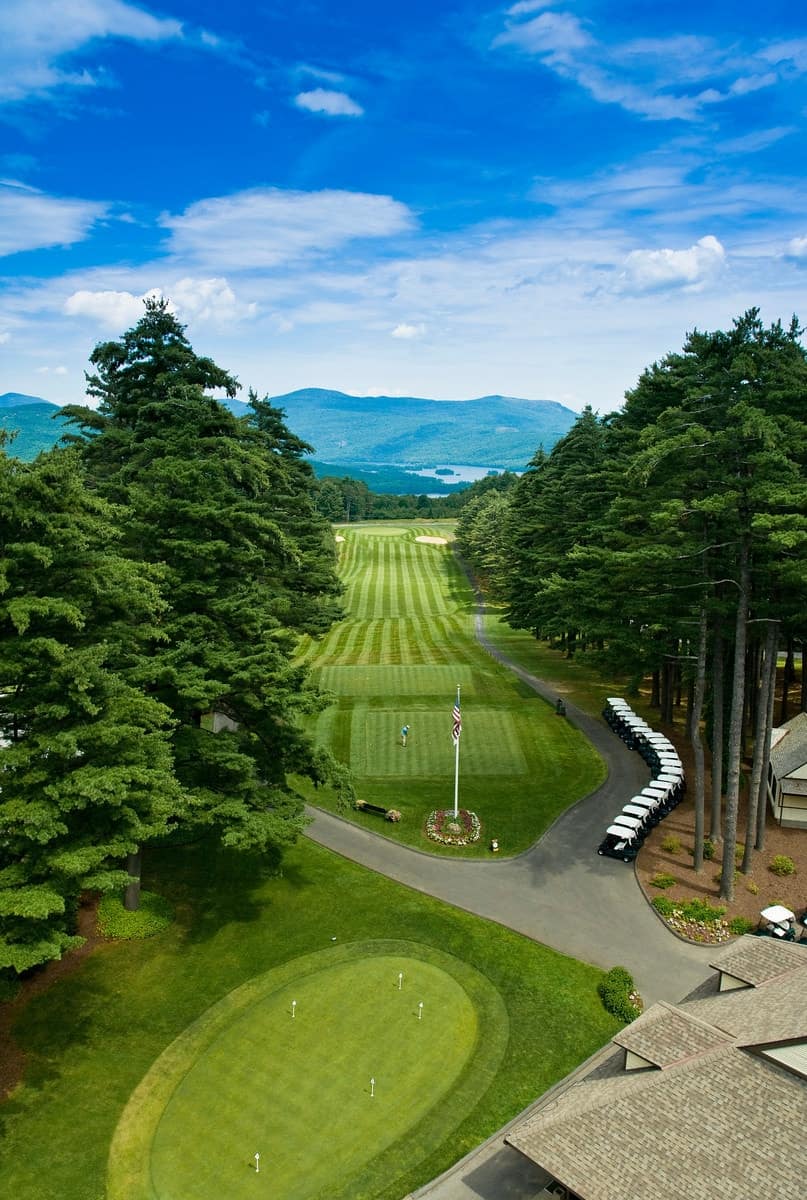 Other outdoor offerings include an 18-hole championship golf course, tennis courts, a park, a soccer field, basketball courts, a walking trail, and croquet on the front lawn. The indoor facilities are particularly noteworthy. You can take a dip in the heated pool or get your workout in at the state-of-the-art fitness centre, where daily classes are offered. A full-service spa and salon offers a wide variety of pampering services and treatments.
The kids' club and recreation centre are amazing, with highlights including mini golf, rock climbing, a mini baseball field, ping pong, basketball, crafts and toys, video game consoles, and a movie theatre.
There are eight different dining destinations on the property. Don't miss the chance to dine on the dock. It's called The Pavilion and offers some wonderful seafood, including oysters, delicious clam chowder and a seafood pasta that's loaded with lobster, scallops and shrimp. La Bella Vita, the resort's signature Italian restaurant, offers an array of tasty classic and house specialties, and its outdoor deck allows you to take in the magnificent view of Lake George and the mountains. thesagamore.com