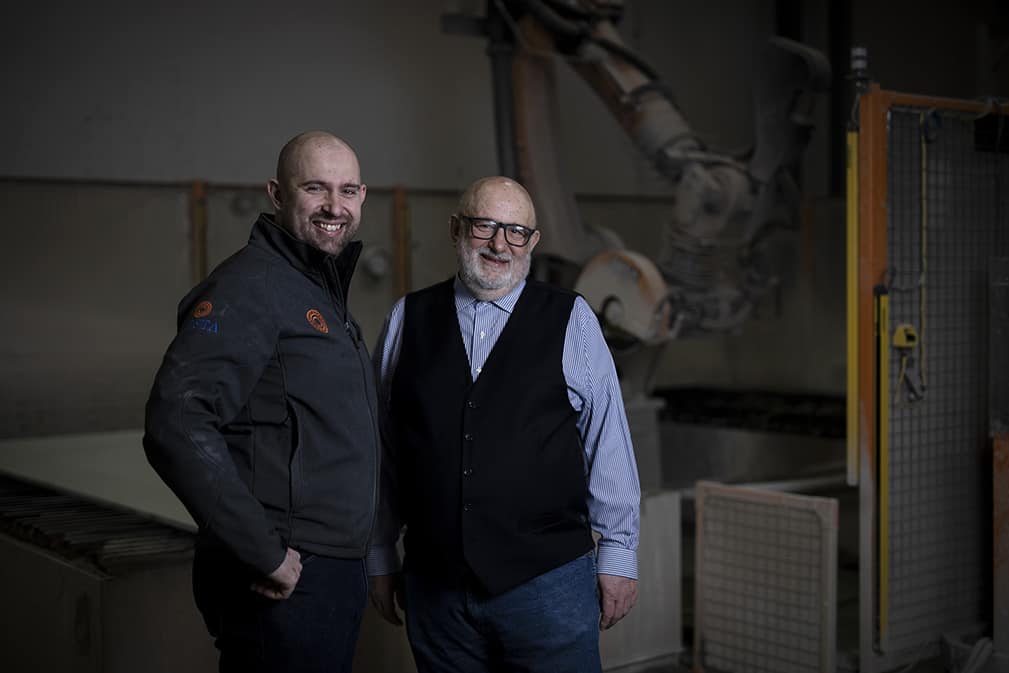 After three decades specializing in stone surfaces, Vesta's Polito family have built on their rock-solid reputation to craft an exceptional design centre that offers all the cutting-edge products and options for amazing home renos.
Bruno Polito was two years old when the first Vesta Marble & Granite showroom opened on Canotek Road. His dad, Nat, had left a government job to start a stone surfaces company, so the toddler grew along with the fledgling enterprise.
He still remembers the large industrial saw and intricate black and white floor at Vesta's second showroom on Pretoria Avenue. That was back in the early 1990s.
Once Bruno turned 16, he began working at the shop during the summer.Following a number of summers spent learning the traditional methods of working with natural stone, the younger Polito knew his future was with Vesta. He saw the potential, along with the industry's march towards technology and innovation, and he wanted to be part of it.
Today Bruno is Chief Operating Officer and his dad, Nat, is president of one of the premier companies in the industry. From its 1985 debut, specializing in stone, at that small Canotek Road showroom, Vesta has transformed into a top-tier home design centre unlike any other in the city. Its environmentally friendly, 60,000-square-foot facility at 1402 Star Top Road is a one-stop shop for homeowners and professionals—from designers and contractors to architects—planning to build or renovate, particularly kitchens and bathrooms.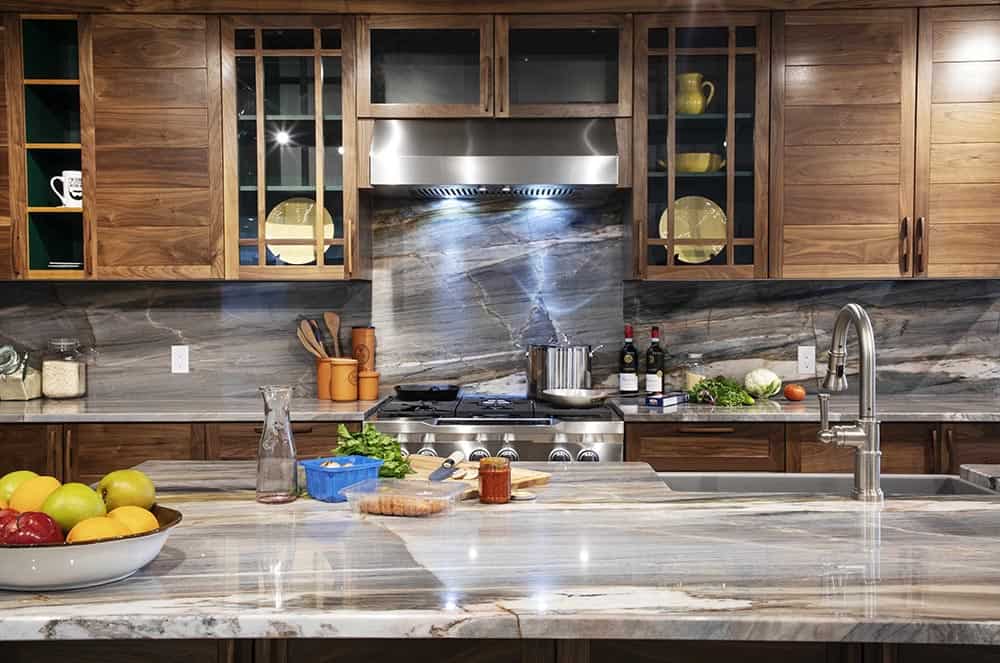 There's plenty to see, thanks to a 10,000-square-foot showroom. Along with the gorgeous selection of stone surfaces, including marble, granite, quartz and quartzite, there's an exclusive line of custom cabinets, along with tiles, faucets, sinks, hardware and other products.
More than 50 people are employed by the family business that prides itself on a high level of service and consultation with clients. Not only is Vesta involved in many of Ottawa's major commercial and residential developments, it has done projects over the years for plenty of the city's political and cultural VIPs, from Michael Potter and Jean Chretien to Joe Clark and Maureen McTeer.
At 1402 Star Top Road, though, family members gather for lunch most days. Bruno's sister Margot works for the company too. As founder, Nat is proud of how the company has evolved over three decades. With Bruno as navigator, Vesta has invested heavily in state-of-the-art industrial technology and has committed to being at the forefront of the industry's highest standards in fabrication and production. It's the only company in Ottawa and one of only four companies in Canada to be accredited by the Natural Stone Institute of America. After committing a premium local cabinetry company in 2019, Vesta is now a full-service design centre offering all the latest products and options for people renovating kitchens and bathrooms. For both homeowners and pros, that's pretty exciting.
It means once you find the perfect marble or quartzite countertop, you can also select a backsplash, cabinets, floor tile and fixtures while you're there. What's more, Vesta's three decades of craftsmanship, together with its state-of-the-art equipment, show in the beautiful results. All the Politos take great pride in that, knowing these products last and that Vesta's work is at addresses, both residential and commercial, right across Ottawa.