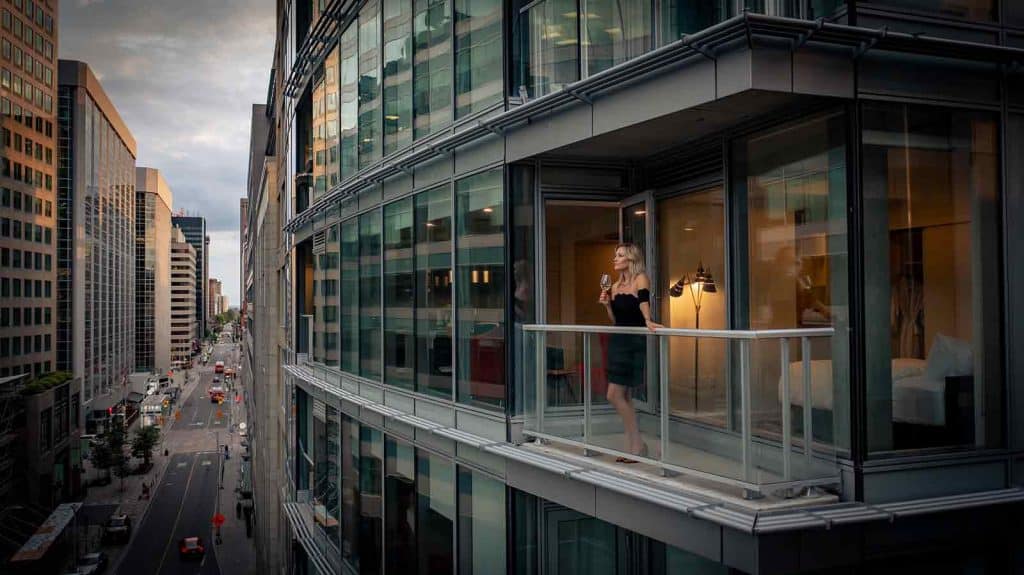 Downtown Ottawa is seeing some changes to its makeup. Parliament Hill is undergoing an estimated 3-billion-dollar restoration, transforming the way Canadians and travellers view the nation's capital. Close to this eclectic downtown scene, is a new kind of stay that compliments the changes being made to the charming city.
reStays is a modern boutique hotel across from Parliament Hill, on the iconic Sparks Street. Built with the idea of luxury in mind, reStays is for short or long-term stays. Business travellers, government workers, and tourists alike can indulge in premium hotel accommodations, while staying in modern condo-styled suites.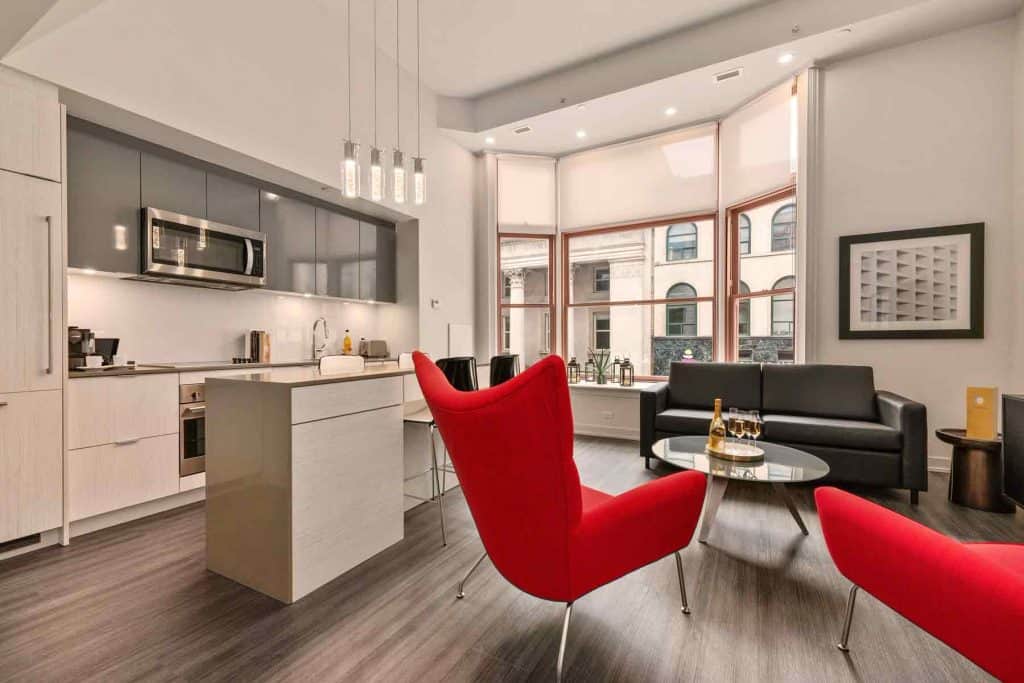 Much like the city it resides in, reStays sits at the crossroads of culture, commerce, lifestyle, and history. Designed to instill elegance and class in every stay, the hotel includes amenities and packages that inspire guests to explore local tourism and engage in the city's happenings.
Unlike most hotels, which do not offer full-kitchens and in-suite laundry in their rooms, reStays provides guests with each amenity in every single suite. Each room in the hotel is unique. Travellers can choose between several atmospheres to enhance their experience. reStay's Heritage Suites showcase the iconic Sparks Street view through their ceiling to floor windows. It is one of the many sought after suites within the hotel.
Having access to views within a city that is full of breathtaking ones, is a pleasurable bonus. reStays sits right across from the Peace Tower. From the SkyLounge, reStay's upper-level bar and events space, guests can witness stunning views of Parliament and the Gatineau Hills. Several of the suites available to guests, including the penthouse suite, also provide exclusive views of Parliament.
An unforgettable glimpse of an Ottawa sunset and a glass of wine pair well together. reStays houses several events spaces to use for parties, soirees, business conferences, and more. The hotel has a theatre, games room, private lounge, boardroom, and courtyard. Each modern venue welcomes options for a variety of creative events.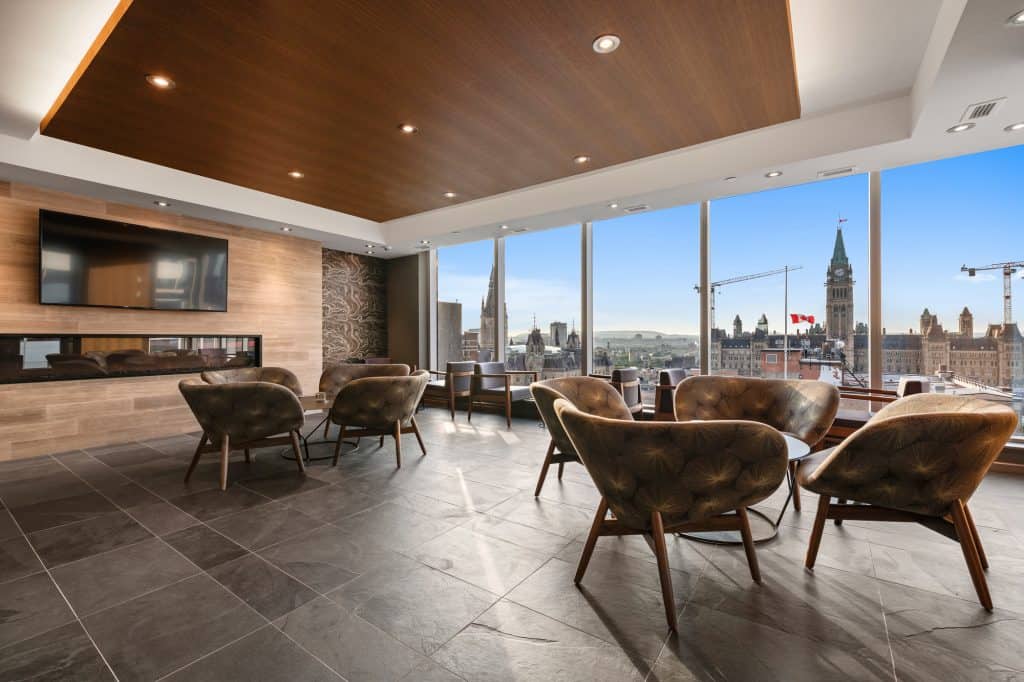 For those travelling for business ventures, reStays easily accommodates long-term stays. Long-term storage lockers, home-styled suites, a gym, and 24/7 concierge help keep frequent business travellers within a routine. reStays is eloquently constructed to fit the needs of every type of traveller, while providing each one with a one of a kind Ottawa stay.
Get $100 off when you stay two nights or more thanks to Ottawa Tourism. Offer ends March 31. Conditions apply.