By Beka Shane Denter
Anna Williams' dark tousled curls highlight a beaming smile as she welcomes my family into her home one sunny Saturday afternoon. She has agreed to give us a tour of her studio after learning my youngest daughter, seven, has declared herself an artist. Her studio, located steps from the house, is a small, cramped space yet Anna moves seamlessly between the piles of materials and a table adorned with a plethora of greenery.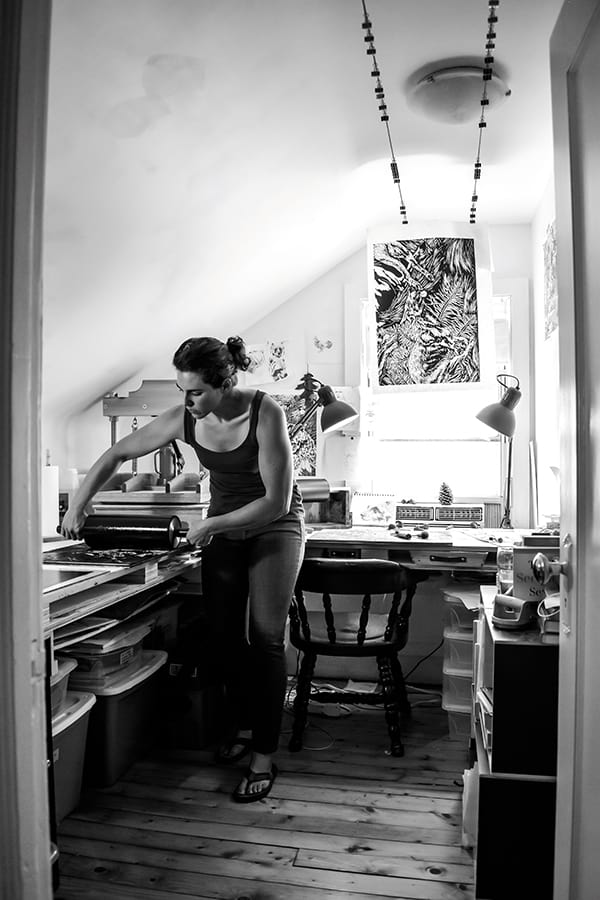 Everything, we learn, is in exactly the right spot as she pulls out the wax casting she used to design the medal for the Adrienne Clarkson Prize for Global Citizenship.
My girls are impressed, as am I. Anna clearly explains her creative process, holding our attention as she shares a funny story. It's about her cautious drive carrying that wax casting to a tiny studio in Québec where she continued the work to produce one of her most recognizable pieces. This Ottawa-born artist has actually done quite a number of notable commissions, though, and her artworks have been purchased by various high profile institutions.
Anna was raised by an artist. Her mother is a potter and had a studio in the house. "My entire life has been consumed by making and talking about art and being surrounded by artists and creativity." Her father is a doctor and loves photography. "He gave each of my two brothers and [me] an old manual Nikon FM when we turned thirteen and taught us how to use it."
She has fond memories of going on photo walks in the woods and paddling around a lake taking pictures of reflections. "In hindsight I realize it was a brilliant ploy to keep us off drugs. We were so indebted buying film, developing film and buying second-hand lenses there is no way we could afford drugs, let alone buy a beer!"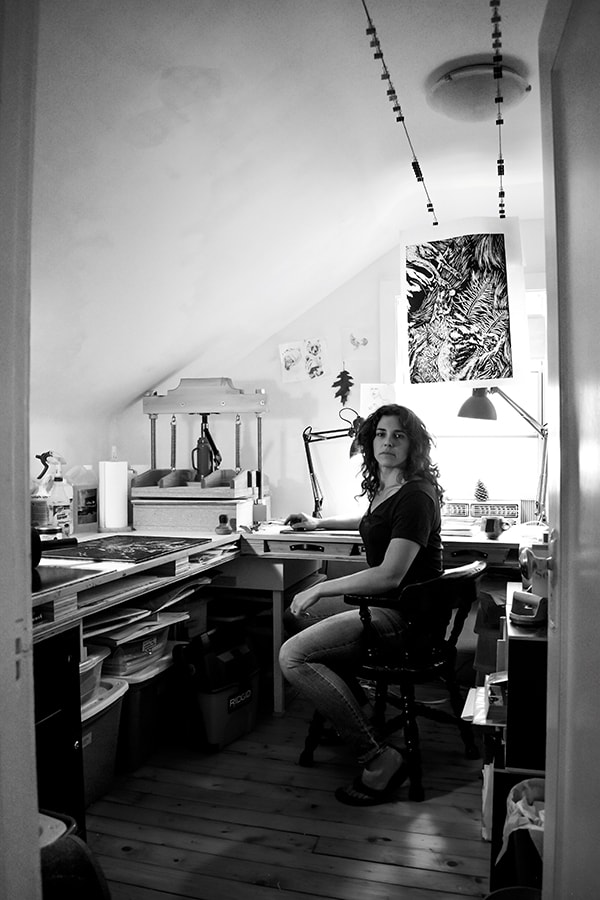 As outdoor enthusiasts, her parents "drew no boundaries between art and life and what is considered nature, art or craft. This lesson has been crucial in my practice and my comfort, slipping between mediums, bringing in ceramics or woodworking," she says. "The value of finding art in the everyday has been a true gift. I never questioned that art was an important part of society and that being an artist was a valued job. I'm very lucky."
It's surprising then to hear her declare, "I never wanted to be an artist. But there is nothing else I think I can do where I don't have to deny a huge part of who I am. I feel fortunate to be able to read, write, think, draw, build, make, explore, learn and travel, and have it all be part of the process."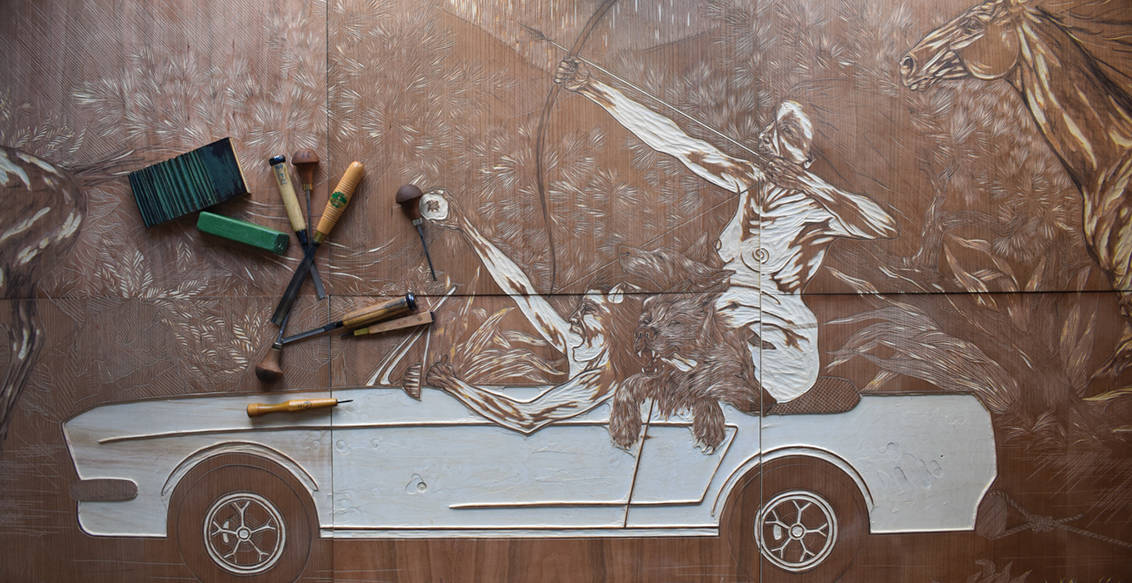 Anna says she also feels fortunate to have met "supportive and passionate people at just the right moment. People who have taken me under their wing." Lisa Pai, of L.A. Pai Gallery at 13 Murray Street in the ByWard Market, is one of them. "I met Lisa in 2009. She has created many opportunities for me, such as exhibiting in Chicago, getting my work purchased by the government in Canada for the embassy in Belgium, the Canada Council Art Bank and many others. Lisa was my first and most tender constructive critic."
Another is Erin Roberts, who taught Anna figure drawing at the Ottawa School of Art in 2004. "I reconnected with Erin in 2009 when I returned to Ottawa. She invited me to apply [for] public art commissions and instantly became a deeply supportive, wise and caring mentor and friend."
These two pivotal relationships at the beginning of her career gave Anna "the fortitude and drive to get the ball rolling." Since then, she admits, it hasn't all been a steady roll. "It's much more of a constant slog through ecstatic wins and ever-present losses."
In her words, "To be an artist you have to have all the skills of a small business. But my practice will never grow like a traditional small business because I, as an artist, always want to invest everything I have into the artwork. So I teeter on the same edge with every piece, never moving forward but always excited and always engaged with my work."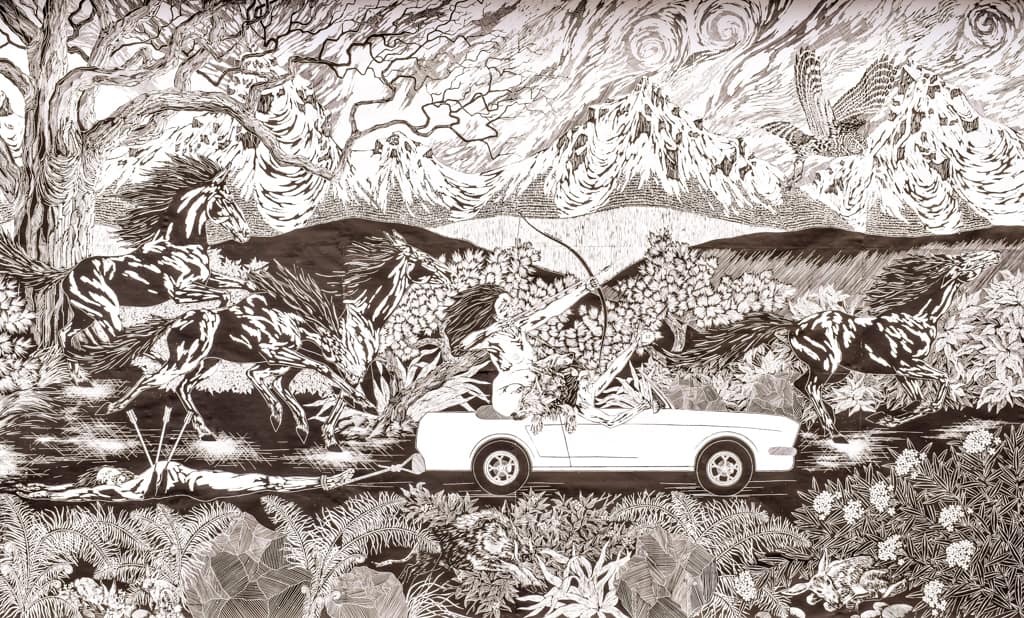 Inspiration comes in various forms. "My first love is and will forever be Kiki Smith," she declares. Smith is a German-born American multidisciplinary artist whose works reflect nature and the human condition. "There is no one braver or more curious," Anna says. "In researching Smith's practice, I realized I didn't have to pick a medium—just make. Make is the only rule. Let the concepts and your hands be the threads that bind the work together; the curators and critics can sort the rest out."
Anna is known for her animal theme. "Animals cross more boundaries than human figures," she notes, providing a blank slate onto which people can project their histories. "Animals act as stand-ins or allies for a narrative I hope the viewers can relate to."
Nature is another common theme. "I've always found great solace, beauty and kinship in nature. Growing up, I began to draw parallels between the fate of the natural world and that of the female existence. Women and animals alike are often viewed as interlopers in a male-centric world. We're allies in otherness, seen as less than, driven by instinct and emotion rather than reason and intellect. Though I believe it [is] our strength and that we should embrace our wildness rather than taming it."
In 2016, Anna was commissioned by The Right Honourable Adrienne Clarkson to design and create the award given annually to the recipient of her prize for global citizenship. Anna has since produced the medal for His Highness the Aga Khan, artist Ai Weiwei, writer Margaret Atwood, and former Lieutenant-General Romeo Dallaire.
"Each year, Adrienne has been generous enough to introduce the piece and invite me onstage in Toronto to help present the medal. At rehearsal I'm often laughing and chatting (awkwardly) with the recipient, Adrienne, John and their remarkable team as we do the run-through."
The Adrienne Clarkson Prize for Global Citizenship is the closing event of a three-day conference called 6 Degrees Toronto. Bringing together thinkers, doers, executives, artists, politicians and civil society leaders, it aims to get people talking about how to create inclusive societies in these unsettled times.
"Spending my days working alone in my studio, it is totally exhilarating to attend 6 Degrees," Anna says. She relishes the opportunity to "engage with hard truths about the threats to liberal democracy and find new ways to create positive change to challenge exclusion, and create a more open society." annawilliams.ca