Escape the ordinary at these elite luxury villa resorts.
By Michele Peterson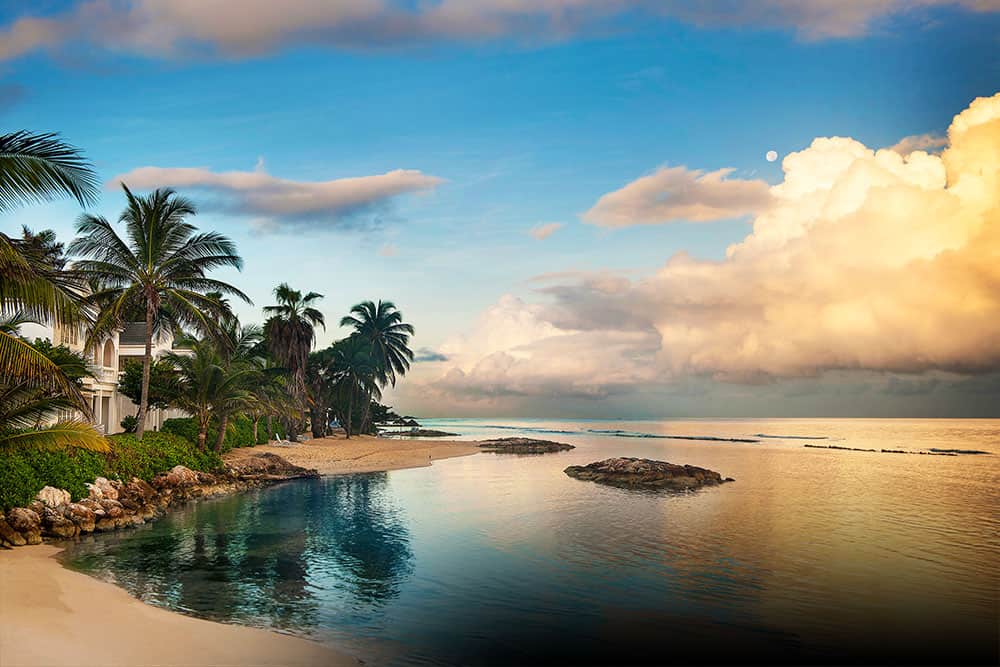 Luxury travellers looking for seclusion, personalized service and the finest amenities need look no further than Jamaica's prestigious villa resorts. These elite hideaways ooze luxury, allowing guests to enjoy the amenities of a five-star resort along with the privacy of a posh estate and warm Jamaican hospitality.
Here are a trio of exceptional villa resorts—offering choices from sky-high villas with astounding views to sprawling complexes ideal for throwing a glitzy party—ready to help you experience the finer things in life.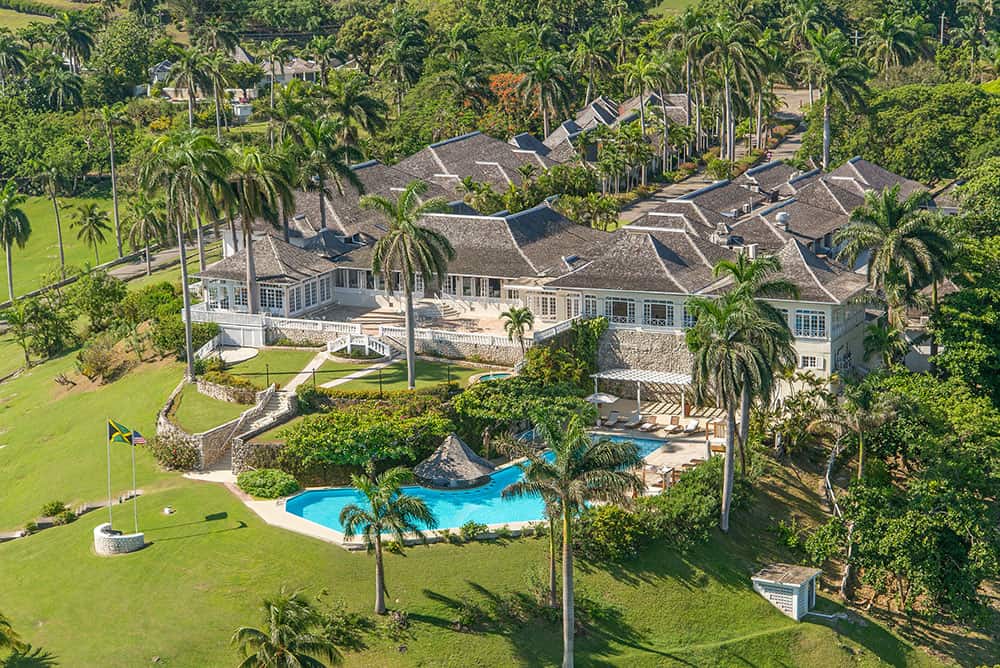 Sky High at the Tryall Club
Set amid botanical gardens terraced on a private coastline on Jamaica's northwest shore is the magnificent Tryall Club. Founded in 1957, this unique collection of prestigious villas includes 75 privately owned mansions with stunning views, private swimming pools and unique architecture. Options range from luxury oceanfront couples' hideaways to expansive villas for multi-generational families or groups. Each villa comes with a dedicated team of staff members, including a butler, chef, housekeeper, laundress and gardener.
Among Tryall Club's most sumptuous villas is Quinntessential (owned by the Quinn family), one of the finest private homes in Jamaica. Poised amidst landscaped gardens with panoramic views, this showcase of 18th-century Georgian architecture accommodates 10 guests in five spacious bedrooms. The sophisticated entertaining space features a heated saltwater infinity pool and hot tub with a fully equipped bar and fire pit.
New at Tryall Club, and the ultimate in contemporary luxury living, is the breathtaking dragonfly villa, perched at the top of Garden Hill. Soaring ceilings, deep verandas and wide terraces facilitate spectacular views from all seven bedrooms, living spaces and swimming pool. Diversions include a basketball court, high-tech home theatre and fully equipped gym, as well as a games room with an Xbox and table tennis.
Guests enjoy temporary membership to the Tryall Club (extra fee applies), which includes the 18-hole Audubon-certified Tryall Golf Course, the world-class Tryall tennis club and academy, and a kid's club, as well as a range of watersports. Rounding out the on-site amenities is the historic 19th-century Great House for afternoon tea, as well as fine-dining and casual, restaurant venues.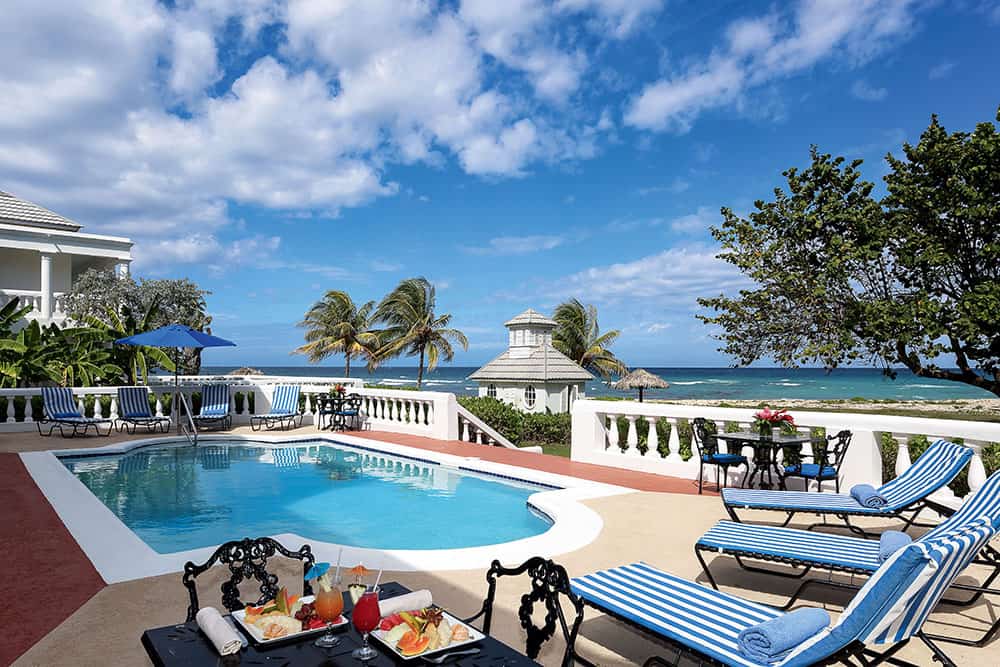 Beach Bliss at Half Moon Resort
Just in time to celebrate its 65th anniversary in 2019, a $75-million US transformation has vaulted Half Moon Resort to the must-visit list for discerning travellers. Located in the parish of St. James on Jamaica's north coast east of Montego Bay, the expansive destination resort now features an elegant, new entry and Great House, 57 additional new luxury guest rooms and suites, an expanded beachfront with natural swimming cove and an adults-only swimming pool in addition to the more than 50 private, semi-private and guest pools.
Those in the know—including Prince Harry, now Duke of Sussex, who chose Half Moon for his first official royal tour marking the Diamond Jubilee of Queen Elizabeth II—opt for one of Half Moon's posh villas. Ranging in size up to seven bedrooms and set in a grove of graceful palm trees, each of the 31 luxury villas comes with a private swimming pool and ocean or garden views. Golf carts, shuttles and cruiser bicycles offer easy access to a full range of resort facilities such as white-sand beaches, tennis and squash courts, the
award-winning Half Moon Golf Course, the Fern Tree Spa and an equestrian centre.
Although each villa is staffed with a butler, personal cook and housekeeper, Half Moon is also home to Sugar Mill restaurant,
one of Jamaica's finest and most atmospheric restaurants, where guests can dine on modern Caribbean cuisine in the Rum House of the
17th century Sugar Mill estate. Three on-site bars include Lester's Bar, featuring a mural by renowned artist Michael Lester, whose work can also be seen at the National Gallery of Jamaica.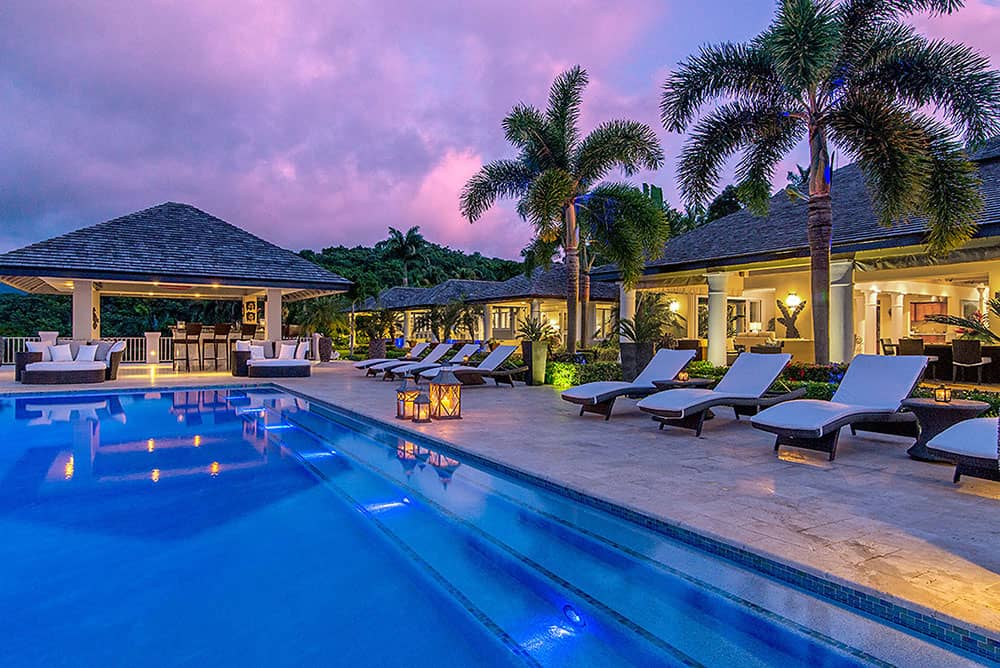 Classic Elegance at Round Hill Hotel and Villas
This Caribbean classic has long been popular among celebrities and style setters due to its secluded oceanfront setting and understated glamour. Built in 1953 and situated on a gated estate west of Montego Bay, Round Hill Hotel and Villas features 36 guest rooms in the Ralph Lauren-designed Pineapple House and 27 privately owned villas,
many owned by celebrities and available for rent.
Tucked among the rolling hills of the property, a series of stone walkways wind through cascades of bougainvillea to hideaways such as Villa 12, where Oscar Hammerstein wrote The Sound of Music after meeting Maria von Trapp. Villa 10 is where JFK and Jackie honeymooned, and it also happens to be a favourite of Sir Paul McCartney. Other modern-day guests include Emma Watson, Heidi Klum and Ryan Gosling.
Breakfasts are served in each villa, prepared by staff who know how to whip up an American breakfast or the local Jamaican specialty of ackee and salt fish. Afternoon options include whiling away the day at the infinity pool or taking a tour in a glass-bottom boat. Guests spend evenings mingling over rum punch cocktails at the iconic bar filled with photos of celebrity guests.
Round Hill also offers many opportunities to recharge, thanks to a bevy of health, wellness and spa resources. The Spa at Round Hill, located within a restored 18th-century plantation house overlooking the Caribbean, offers treatments featuring natural Jamaican ingredients. Complementing this serene atmosphere is a gym and juice bar offering healthy beverages, refreshing smoothies and wheatgrass shots.
Whether you're looking for a hilltop hideaway for two or an ultra-glamorous space to party, each of these legendary resorts offers a perfect mix of Jamaican hospitality, privacy and luxury amenities.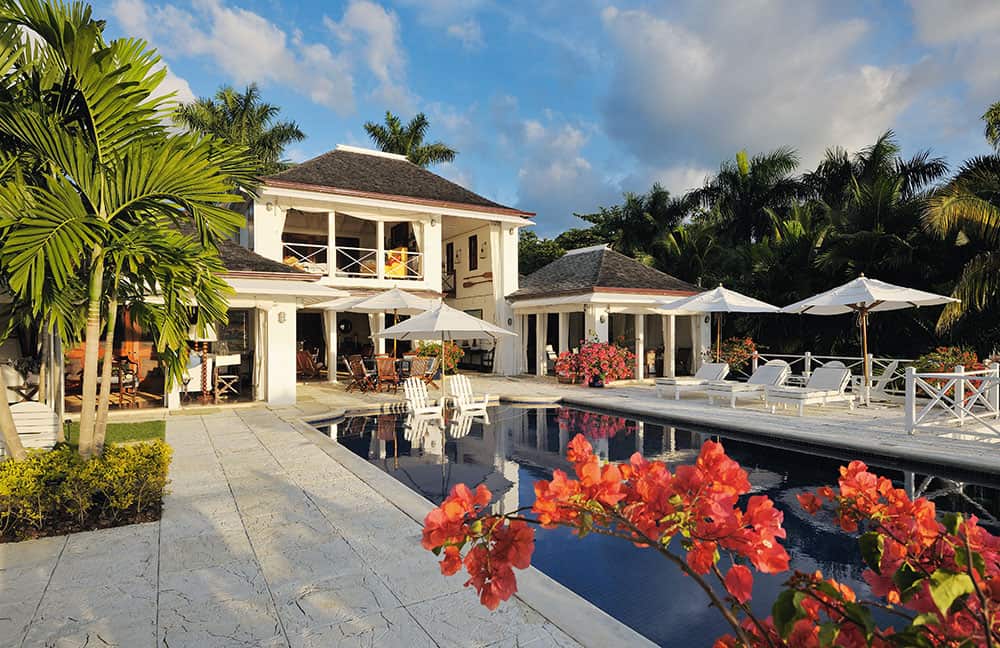 Travel Planner
Club Mobay: Enjoy a complete luxury experience on your vacation with Club Mobay, a concierge service and airport lounge featuring complimentary beverages and snacks, WiFi, luggage assistance and escorted fast-track VIP access through Immigration and Customs at Sangster International Airport, Montego Bay and Norman Manley International Airport, Kingston. vipattractions.com
Round Hill: roundhill.com
The Tryall Club: tryallclub.com
Half Moon: halfmoon.com
Visit Jamaica: The official tourism site offers a wealth of information on activities, travel and attractions. visitjamaica.com