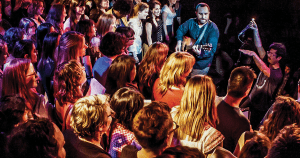 As the days grow shorter and the time it takes to warm up the car grows longer, self-care can sputter to a halt. Don't let it happen. Sure there are seasonal realities, from icy sidewalks to frostbite warnings, but they shouldn't preclude opportunities to nurture your body and mind. These enticing local offerings provide plenty of motivation to get off the couch and go give yourself some TLC.
Puppy Yoga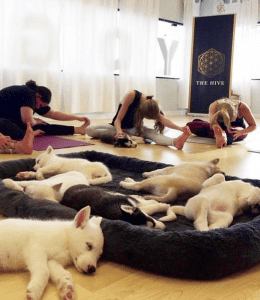 Yoga has been part of Erica O'Reilly's life for the past decade, and for this beautiful young Ottawa resident it has been a daily practice for about two years. She knows well the benefits of the ancient discipline, on and off the mat. Ask her about a yoga class with puppies, though, and you can hear the delight in her voice. "I loved it," she says. "It really combines my two favourite things: animals and yoga." Imagine doing the downward-facing dog when there's actually a young dog down there on your mat? Or witnessing the adorable fluffballs scamper about as you do your class? In Erica's words, "There's a real sense of playfulness and ease."
The Hive, Keith Mitchener's Ottawa-based events company, runs the local puppy yoga classes, and Keith says, "I started puppy yoga in Ottawa in January 2018." After eight months and around 80 sold-out classes, he discovered a lot of people were driving from Toronto to Ottawa to attend, so he launched Toronto sessions as well. So far, he says, "I've had about 20 different breeds of puppies come out to the classes." Per class, Keith says, there are between eight and 12 puppies, and typically two classes a month are offered in Ottawa. See PuppyYoga.com for details and dates, and check @puppyyoga on Instagram for a big dose of puppy cuteness, along with the corresponding release of feel-good brain chemicals.
Spa Pamperings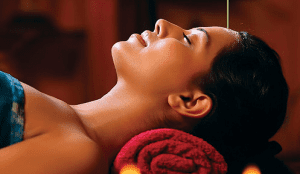 To really feel good, book time at Ottawa's largest spa facility, Holtz Spa. Located at 135 Rideau Street, the full-service spa offers a wide range of services, from massage therapy, esthetics and advanced skincare to body treatments and hair design. Owner Donna Holtom, a leader in the spa industry, recommends three treatments in particular for winter self-care.
She describes Bindi Bliss as "a wonderfully spiritual experience using Ayurvedic principles practiced in some Eastern traditions. 'Bindi' in Sanskrit signifies the third eye and bliss is what you experience." Imagine 2.5 hours of hands-on therapy by long-time therapists who have mastered the essence of these healing practices. Shirodara involves warm oil poured over the third eye and it is massaged into your scalp, as part of a facial. Tibetan Healing Bowls heighten the experience of a luxury foot treatment that's followed by a full body massage and herbal wrap body treatment. Finally, a wash and style in the salon ensure you are ready for the rest of your day.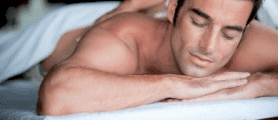 The spa's Indian Head Massage is a relaxing 80-minute treatment Donna describes as "absolutely amazing." It starts with you sitting in a chair with your feet soaking in a basin of warm water. The therapist massages your head, neck and shoulders. Next you move to the massage table for more head massage, along with massage of your arms, back and legs. "Wonderful warm oils are massaged into your scalp and hair," Donna notes, suggesting you leave the oils in your hair overnight for maximum benefit. "This is one of our most popular services and highly recommended by clients."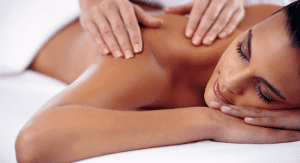 The Black Diamond Facial is described, at holtzspa.com, as a combination of "Collagen BioMatrix to reduce fine lines and wrinkles, Advanced BioGen to regenerate stressed skin, HSR for the eyes, multivitamins E, A, B5, biotin and liposomes, and a collagen booster with tripeptides for increased elasticity and collagen production." Donna says this luxurious 90-minute treatment "leaves your skin glowing. Special attention to the eye area reduces dark circles and puffiness with the appearance of hydrated and de-stressed skin. People definitely will comment on your renewed and fresh look." See holtzspa.com for all the options.
Choral Connection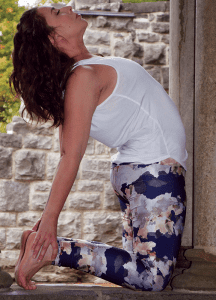 For a fun and energizing night out, head to the National Arts Centre February 16 for the Choir! Choir! Choir! show. Slated for 8 p.m. at Southam Hall, this unique performance is led by a Toronto-based vocal group that's headed by creative directors Nobu Adilman and Daveed Goldman. The fun part is that you do the singing, (no talent required). You'll be taught an original arrangement to a song and encouraged to raise your voice and help make music. This one-of-a-kind sing along is a huge social media hit, with an international YouTube following. Audience members engage, connect and belong, for one night, to the coolest choir in town. See nac-cna.ca for tickets and choirchoirchoir.com for details.