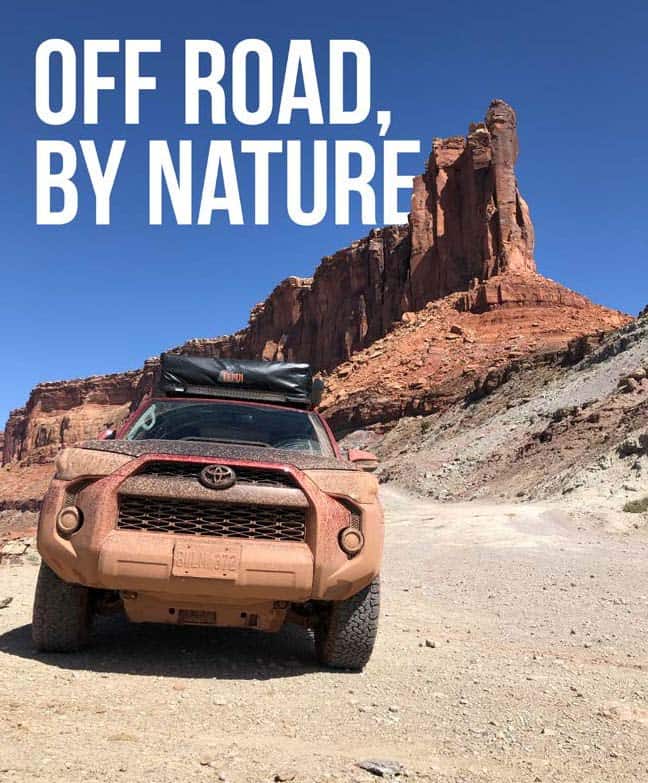 Photo essay by Miv Fournier
"I wasn't expecting the cliffs we were driving on. It was quite something, going around the corner and hoping there was nobody on the other side."
When Ottawa photographer Miv Fournier set off on an overlanding adventure in Utah and Arizona, he was well prepared. He had done his research. His off -road vehicle was kitted out with a rooftop tent, there was extra gas in jerrycans, and the fridge at the back was stocked with food.
Headed for canyons — at Canyonlands National Park in Utah — his plan was to get off the highways and into nature. Cliff roads were a bonus.
"They were just part of the adventure," he says. "Looking out over those cliffs, you scan for miles and miles and all you see is canyons."
Overlanding introduces you to these sorts of experiences. A hot trend in adventure lifestyle, it involves self-reliance, remote destinations and a yen to wander beyond the ordinary and see the world's less-witnessed reaches. The journey itself is the purpose.
Miv, who backpacked around Europe and did a bit of light overlanding in his 20s, was eager to embrace this new style of adventure challenge — complete with camping on the roof — now that his kids are in their teens.
In Salt Lake City he met two buddies, Rod Zylstra and Tim Irwin, and, as planned, they travelled to the adventure town of Moab, Utah, where they did some whitewater kayaking, some mountain biking and a whole lot of trekking through the middle of nowhere, otherwise known as overlanding. At one scenic spot, Miv took post-climb portraits of two young medical students, Andrew Schmutz and Kyle Hill, after snapping a shot of them midway up a vertical rock face. "Crazy."
What strikes him about the experience now? "So much solitude. The quietness, the peacefulness. We were together, but in the vastness of the canyons, you feel so small."
Do It Yourself:
Lots of planning is required, Miv says. Research, make reservations months in advance, and be prepared. Don't expect any gas stations; do expect some rough going and plenty of dirt on the tires.
Overland Journal: overlandjournal.com
Canyonlands: nps.gov/cany/index.htm