A luxurious getaway in the Adirondacks with top-notch services, spectacular views and everlasting charm
By Janet Wilson
A flood of memories come rushing in as I stand in the upscale lobby of Lake Placid's Mirror Lake Inn Resort & Spa. For several years during my childhood, my family would vacation here with relatives visiting from the United Kingdom. I was relieved to discover that more than four decades later, the iconic Adirondack landmark with its cozy sitting areas, warm furnishings and antiques, stone fireplaces, polished woodwork and plush carpeting has lost none of its old-world charm. Its amenities, however, are anything but vintage.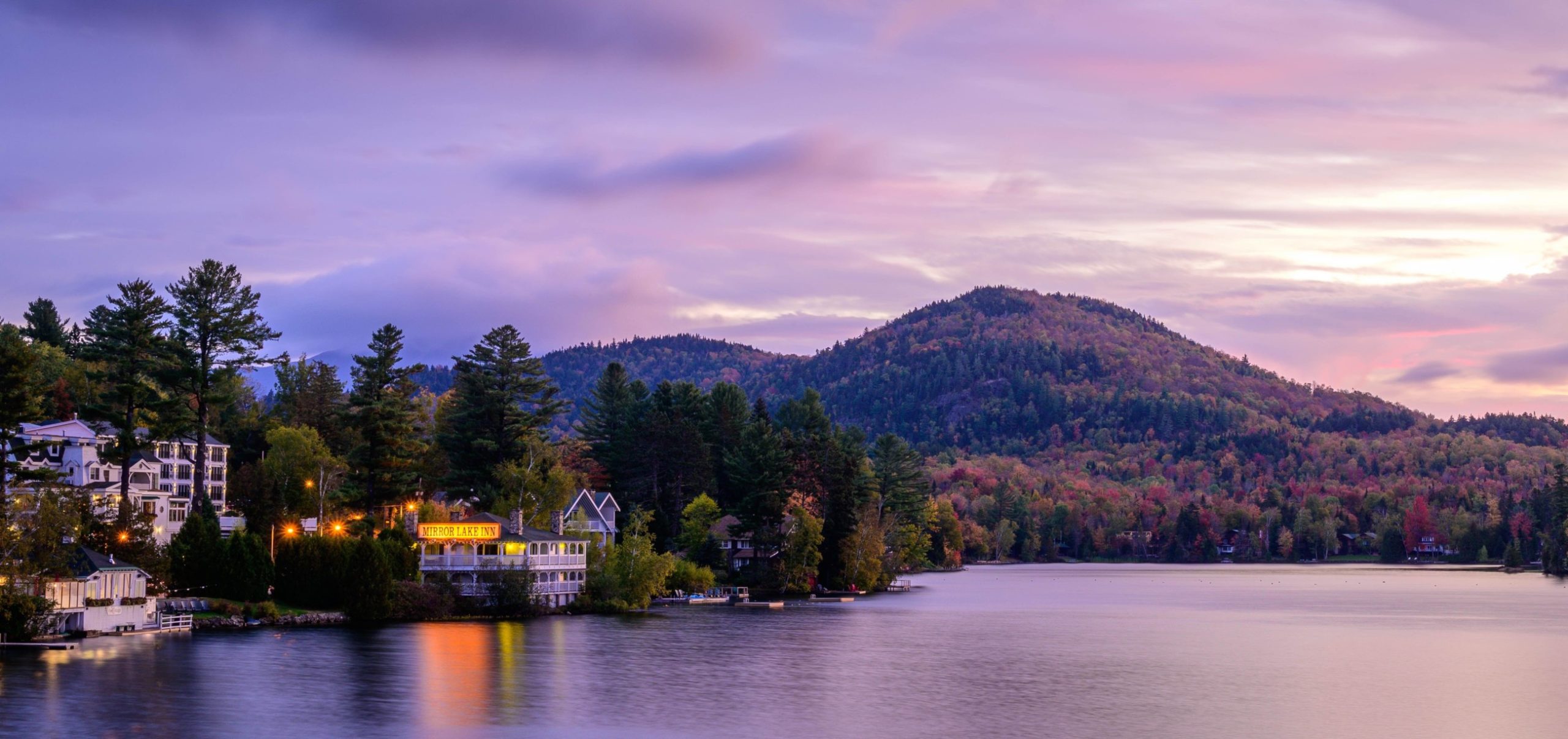 Located less than a four hours' drive from Ottawa, the family-owned and operated resort, which first opened its doors in 1926, offers a luxurious, relaxing getaway with impeccable dining and lodging options. Entering the immaculately landscaped grounds and colourful English gardens, the white clapboard inn sits atop a small hill and beckons with its storybook setting.
I'm excited to get reacquainted with the elegant inn, which overlooks the shores of Mirror Lake, the laid-back town of Lake Placid and nearby Adirondack High Peaks, and to stroll through the pretty grounds and the inn's private sandy beach and boathouse, where my sister and I spent countless hours swimming and jumping off a raft.
The seven-acre property boasts 127 rooms, which enjoy views of the lake and mountains. Almost 100 rooms have been updated and modernized over the past several years, including a US$1-million renovation to The Spa, a relaxing sanctuary that's all about pampering with its menu of massages and facials. During the height of the pandemic, when the inn closed for three months, the owners spent $500,000 on health and COVID-19 safety upgrades.
Guests can choose from a wide selection of accommodation—from classic, comfortable rooms to luxurious suites with all the bells and whistles—in the Main Building and Terrace and Mountain View buildings. There are also two stately waterfront homes—the Colonial House and Lake Cottage—located across the street.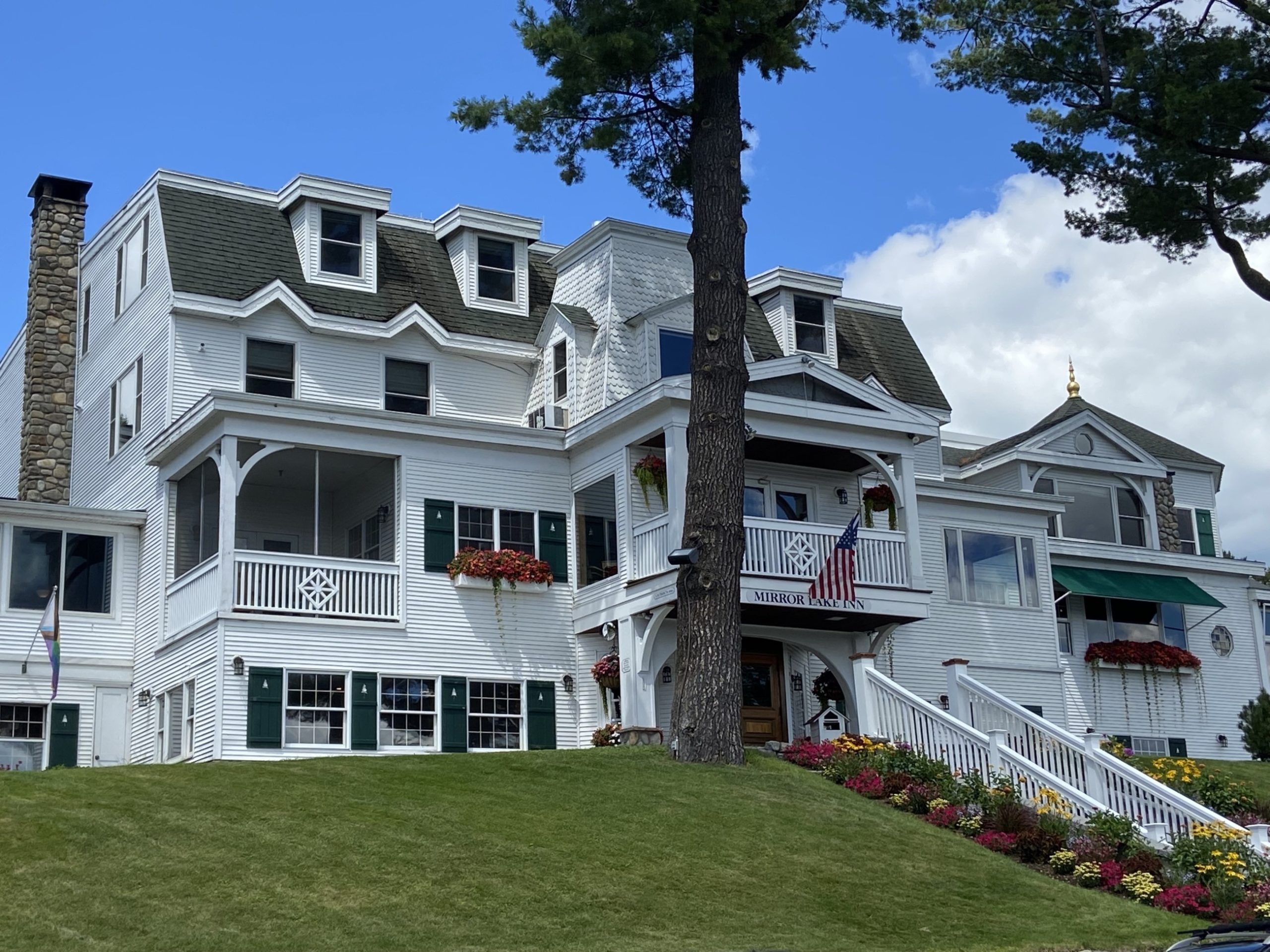 We stayed in the 560-square-foot Whiteface junior suite on the third floor of the Main Building overlooking the lake and Mirror Lake Drive. With its king-sized bed, separate sitting area with a fireplace and glam bathroom with oversized soaking tub, it's a wonder we ever left the room.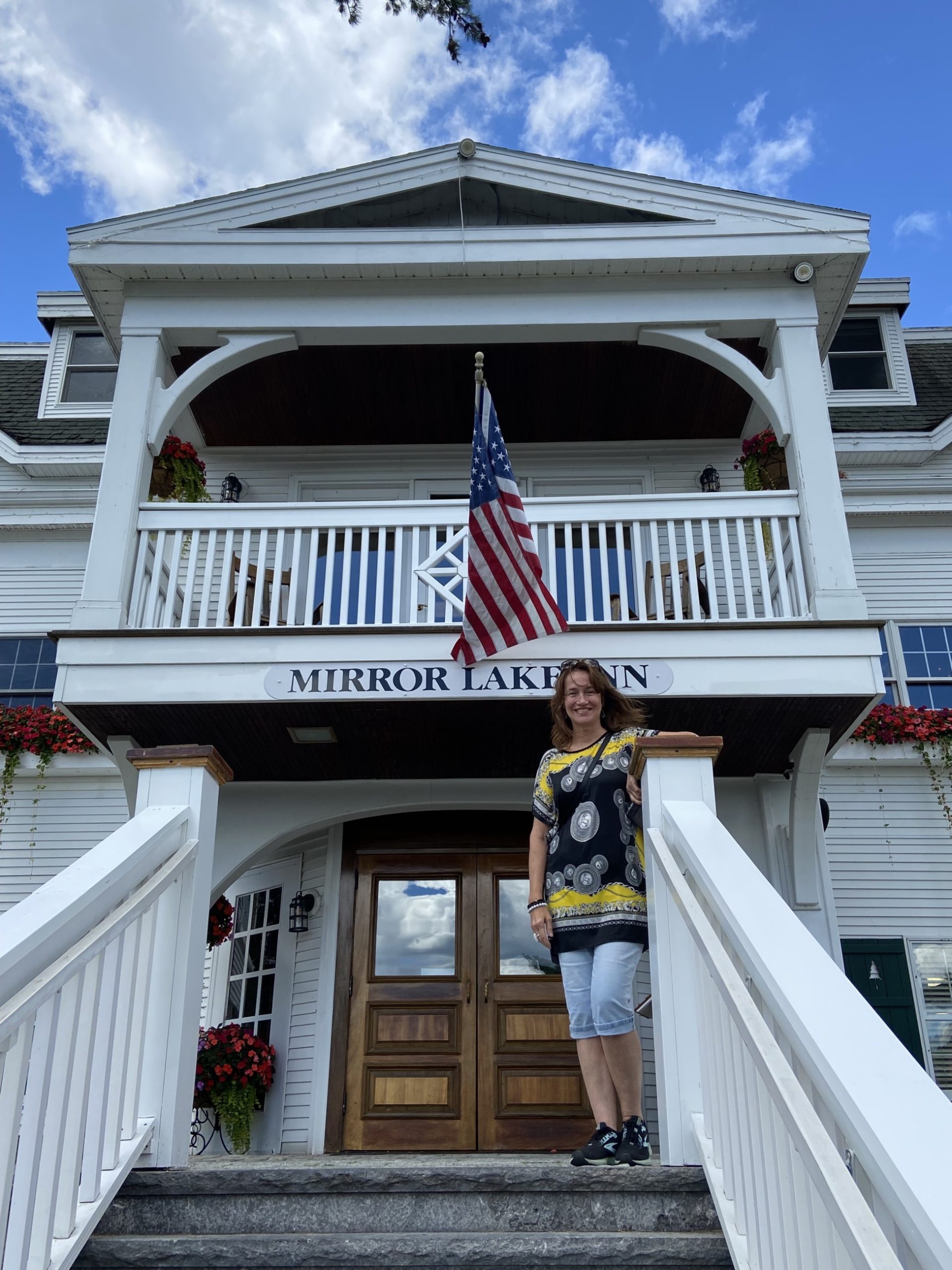 Whether you prefer a warm fireside read or playing a board game in the inn's library while sipping a hot coffee and munching on a homemade chocolate chip cookie, you'll never run out of things to do. There's a lot to pack in between visiting the spa and partaking in seasonal sporting activities, like swimming in the indoor or outdoor heated pool, playing pickleball, canoeing, standup paddling, fishing, skating, snowshoeing and more. There's also a well-equipped fitness centre, sauna and Jacuzzi to unwind after a day on the slopes or hiking on one of the many area trails.
"It's a frozen playground in the winter and a lakeside retreat in the summer and fall," says Sandy Caligiore, in charge of the inn's public relations, who has proudly lived in the area since the 1960s.
Lake Placid, which hosted the Winter Olympics in 1932 and 1980, continues to serve as a training ground for many sports. The bustling Main Street, with its shopping, eateries and entertainment, is located only a block away from the inn. Fun fact: I watched the very first Star Wars movie in 1977 at the town's iconic cinema and can still remember the buzz as we lined up outside on the street eager to watch it. I'm pretty sure my dad was even more excited than I was.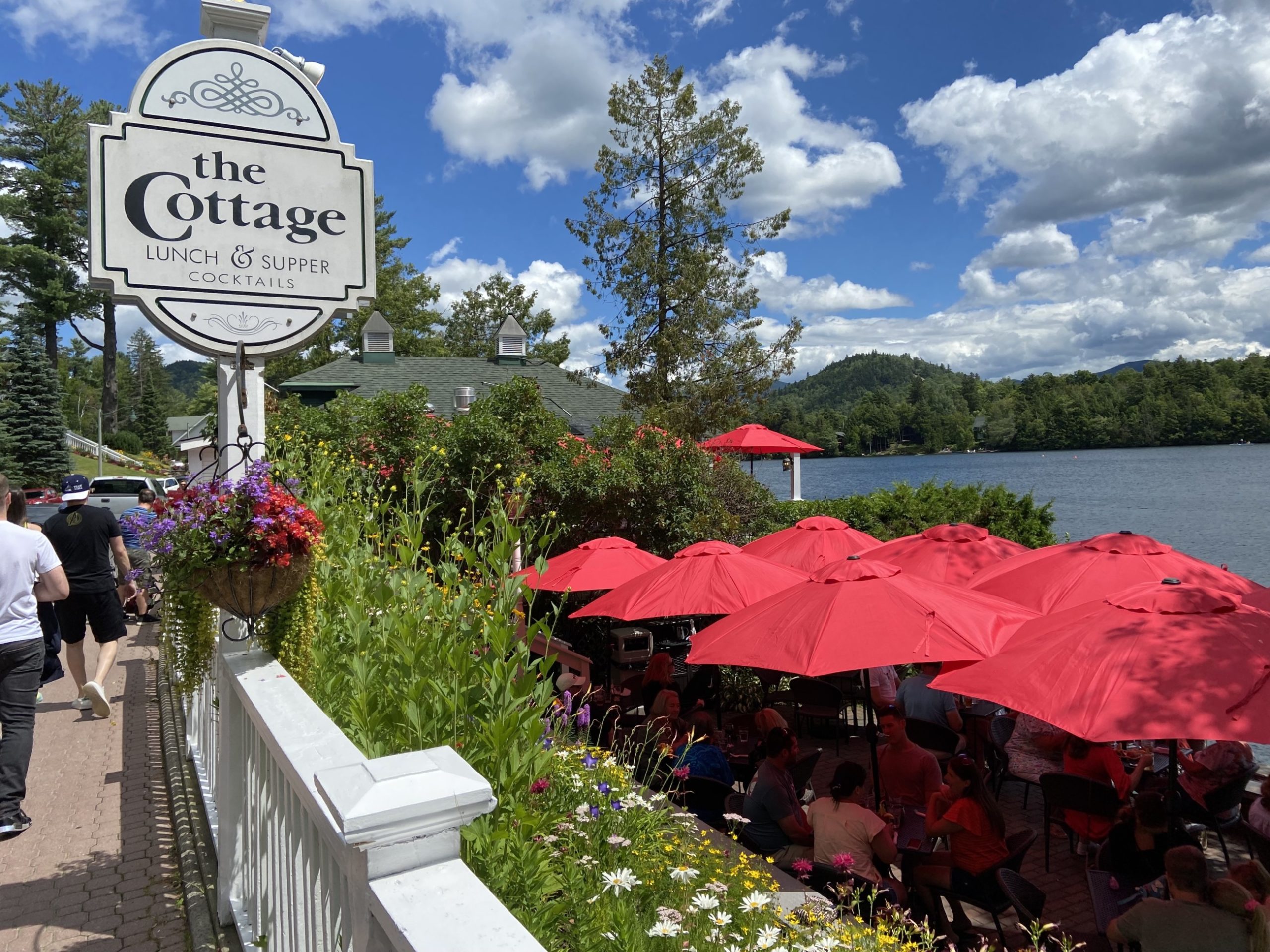 During our visit, we purchased a pub-style lunch and a couple of craft beers at The Cottage Café, the inn's hip, casual restaurant that's located across the street and is open to the public. We then retreated to the beach, where we sat on lounge chairs in the sunshine and watched people canoeing and kayaking on the lake. Later in the day, we enjoyed the sounds of laughter as guests played chess on an oversized outdoor board and gathered around a crackling firepit as the sun set over the mountains.
Renowned for its refined service and culinary experience, the inn has earned an AAA four-diamond rating for 38 consecutive years. Only one other property in New York State—Manhattan's Carlyle Hotel—has maintained this status longer. Despite suffering a catastrophic fire in 1988, which consumed the Mirror Lake Inn's Main Building, the hotel was able to rebuild that same year and retain its impressive designation streak.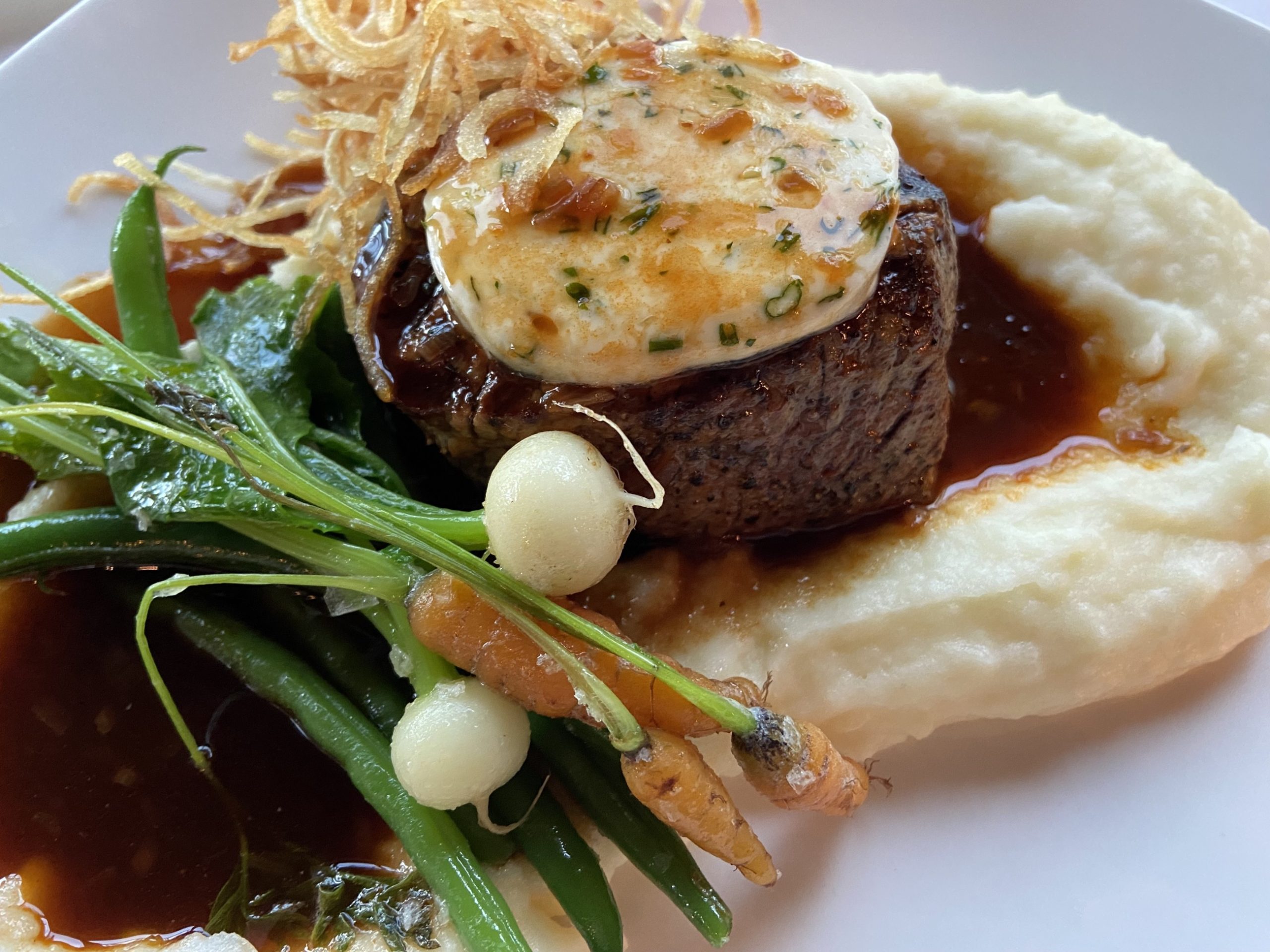 The View, an award-winning restaurant, offers breakfast and dinner featuring traditional cuisine with seasonal ingredients sourced from area farmers, as well as items from the inn's vegetable and herb gardens. It's known for its extensive wine, spirits and beer selection; one will never go thirsty here. Chef Curtiss Hemm, who also runs a cooking school and has made a name for himself in the area for hosting wine and food festivals, is credited with maintaining the inn's reputation for its farm-to-table concept.
On our visit, the amiable chef toured the room, chatting with guests. Main courses that evening included Beef Filet, Faroe Island Salmon, Spiced Free-Range Chicken, Veal Medallions and Saffron Risotto. While our meal was delicious, the evening was made even more memorable by our attentive, knowledgeable server, the delightful surroundings and dreamy views.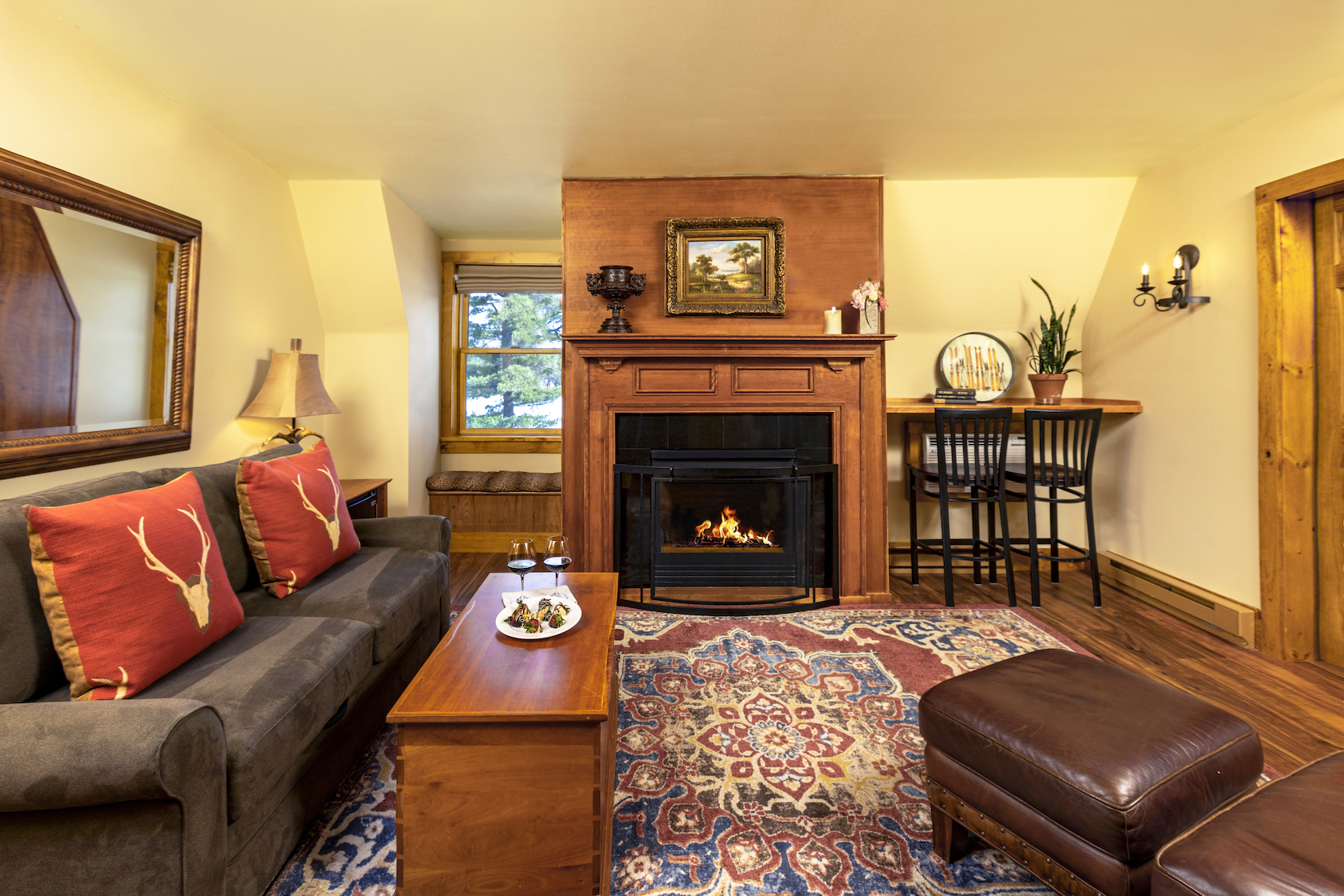 The inn's storied past dates to 1926 when Climena (Alford) Wikoff of Lake Placid and her husband, William Rufus Wikoff, a travelling salesman, purchased the estate and transformed it into an exclusive retreat called Mir-a-Lac Inn, which catered to wealthy clientele, sports enthusiasts and Olympic athletes. Weathering the Depression era, the inn was winterized in 1932 in time for the Winter Olympics and to host the Norwegian delegation, who rented the entire hotel. In 1933, Climena took ownership of the inn and changed the name to Mirror Lake Inn.
In 1976, Ed Weibrecht, a New Jersey business executive and avid skier who was enamoured with the Adirondack region and its sporty lifestyle, moved to Lake Placid with his wife, Lisa, and family and became manager of the inn. Within a year, and after he proved his capabilities, the Wikoff family sold the inn to the Weibrechts in 1977.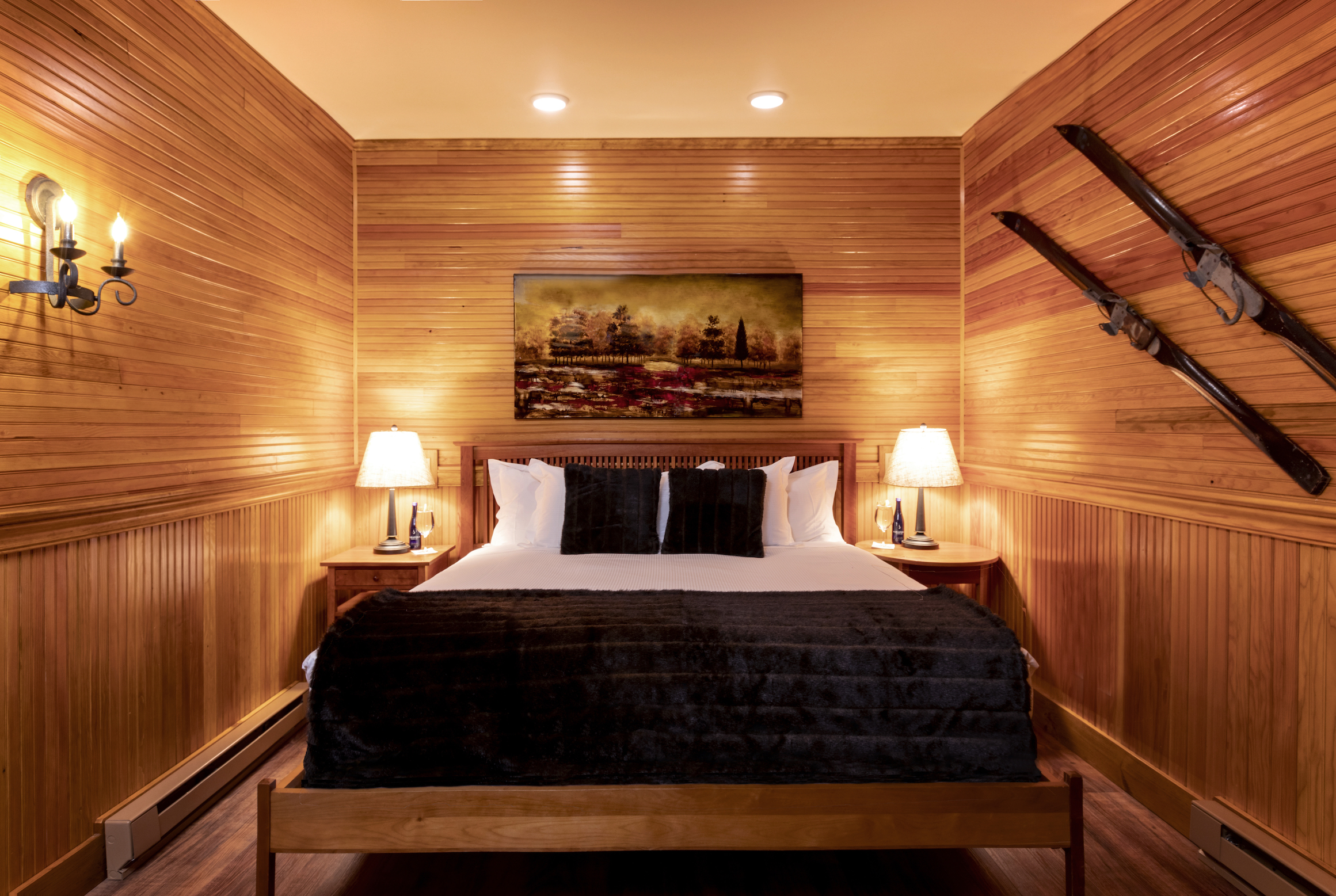 Andrew Weibrecht, the inn's manager and the owners' middle son, is a former alpine skier who won Olympic medals at the 2010 and 2014 games. His hardware is proudly on display behind the front desk. In the winter, hotel guests can book time to ski with Andrew at Whiteface in groups of up to five people. The family also owns a sister property called the Whiteface Club & Resort on Lake Placid, which boasts a championship golf course, tennis courts and large banquet halls that cater to weddings and corporate retreats.
There's much to discover in Lake Placid. While I got the chance to walk down memory lane and reminisce about happy childhood times spent at Mirror Lake Inn Resort and Spa, we also made plenty of new ones and can't wait to go back.
For more information, visit www.mirrorlakeinn.com