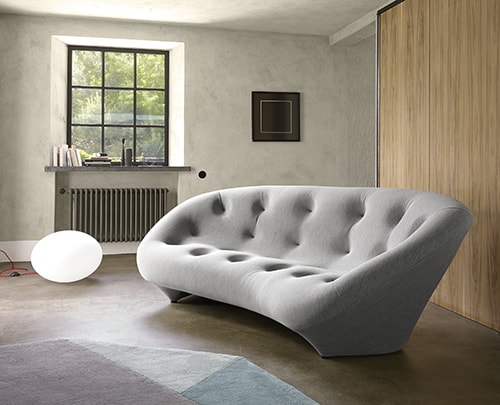 Ligne Roset store offers furniture with personality
By Janet Wilson
Known for its slouchy, ultra-modern sofas, pops of colour and quirky lighting, France-based furniture maker, Ligne Roset, has found a new home in Ottawa.
Strong supporters of the top-selling brand, Monika Durczak and Jacob Visutskie, owners of Alteriors on Bank Street, decided to open a second furniture store dedicated solely to the high-end Ligne Roset designs. The two shops sit conveniently across the street from one another in Old Ottawa South.
Founded in 1860 — before Canada was even a country — Ligne Roset has stood the test of time based on its clever collections and creative collaborations with veteran and emerging designers. The well-structured, minimalistic statement pieces resemble quirky works of art and boast soft curves and exceptional support.
Sinking into the low-profile Togo sofa at the new showroom, it's so comfortable you want to hunker down and stay awhile. Priced from $10,043 for two loveseats and a corner chair, the 1973 design is as fresh as any modern piece of furniture available today. The Ottawa store offers a full line of furniture, including chairs, desks, unusual bookcases and storage cubbies, tables, unique lighting and floating beds and linens.
"You only have to look at all the million-dollar homes, the cars and the clothes in Ottawa. People can afford luxury products and they should be demanding it," says Visutskie. "Our aim is to educate customers on design and explain how it's made and the difference between a knockoff and quality craftsmanship. Ligne Roset offers attainable luxury and their designs hold their value."
Antoine Roset, great-great-grandson of Ligne Roset's founder by the same name, runs the family business in North and South America from New York City. There are more than 200 dedicated Ligne Roset stores and 750 retail distributors worldwide.
"I'm happy to have an exclusive store for our brand in the capital of Canada. We have a strong identity and it works so well in this space. We pride ourselves in offering furniture that is comfortable, innovative and beautiful," says Roset, who was in Ottawa for the official store opening in June.
Ligne Roset (ligne-roset.com) releases a new collection of 80 to 100 products each year in January at design shows in Cologne, Germany, and Paris. Well-known designers — such as Philippe Nigro and Annie Hiéronimus — are brought on board to update the company's classics or create new innovative collections. Many of its pieces are packed with personality, including the Ruché armchair by Inga Sempé with its asymmetrical armrests and pleated fabric, priced from $5,180; the whimsical-looking Pumpkin chair by Pierre Paulin, created in 1971 and re-introduced in 2008 and priced from $3,312, and the timeless Togo created by Michel Ducaroy more than 40 years ago.
"We get about 300 design proposals a week," says Roset, who has the Togo in his New York home. "We invite people to join our 20-person design team to collaborate with us for up to a year. Annie Hiéronimus was part of our department last year. It's a chance for us to work with 100 designers from around the world. Pierre Conlin collaborated with us many years ago and we are re-creating the pieces he designed from the 1950s to 1970s.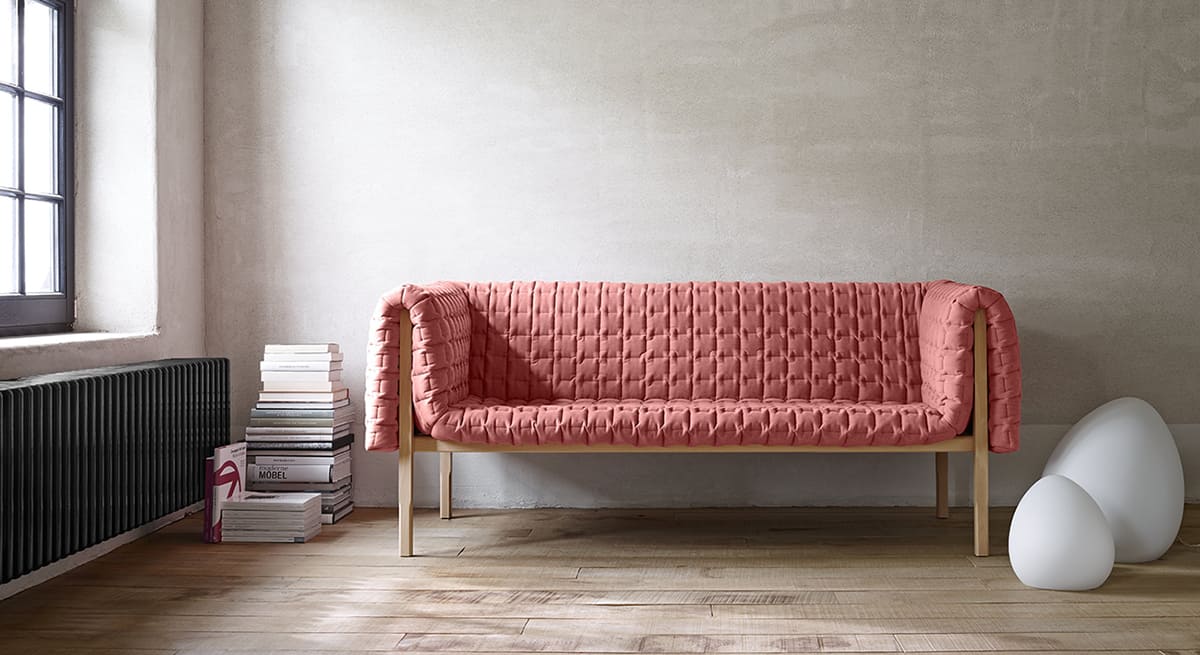 "We don't follow trends because we are the trendsetters. We like to push the boundaries and offer customers things you don't see anywhere else. Our DNA is foam and feathers. Our expertise in this area is unparalleled."
Durczak says she encourages customers to touch the material and sit for several minutes on a Ligne Roset chair or sofa to feel the comfort and support provided by the multiple density foam construction and ergonomic design. Both Durczak and Visutskie make house calls to better understand a client's space and to help find the ideal piece of furniture.
"We believe in building trust and to help create solutions for our customers. Know the client, know the space," says Durczak. "Our home is the only thing we have control over in our lives. It's our refuge, so you want to feel happy when you walk through the door."
The couple purchased Alteriors in 2009 and moved the store from Westboro to its present location in 2013. They plan on holding a 20th-anniversary party for the store this fall.
"We took our time vetting all the brands sold at Alteriors. We wanted to step up the luxury and identify the companies that suited our image. Ottawa doesn't offer enough to cater to people with money. We took some risks, but our sales have doubled. We have developed a niche in Ottawa and there's a market for both stores here. We aren't afraid, which is why we opened a Ligne Roset store," Visutskie says.
If you go
Alteriors: 1158 Bank St., Alteriors.ca