By Brigitte Hasbron
Two Ottawa chefs dish them up divinely.

Earthy and loaded with musky aroma, truffles—particularly the white ones—have been called the darling of the dining world. Since they're considered the most decadent and indulgent ingredients in the culinary realm next to caviar, I made it my mission to unearth what makes these high-priced fungi so prized.
Truffle 101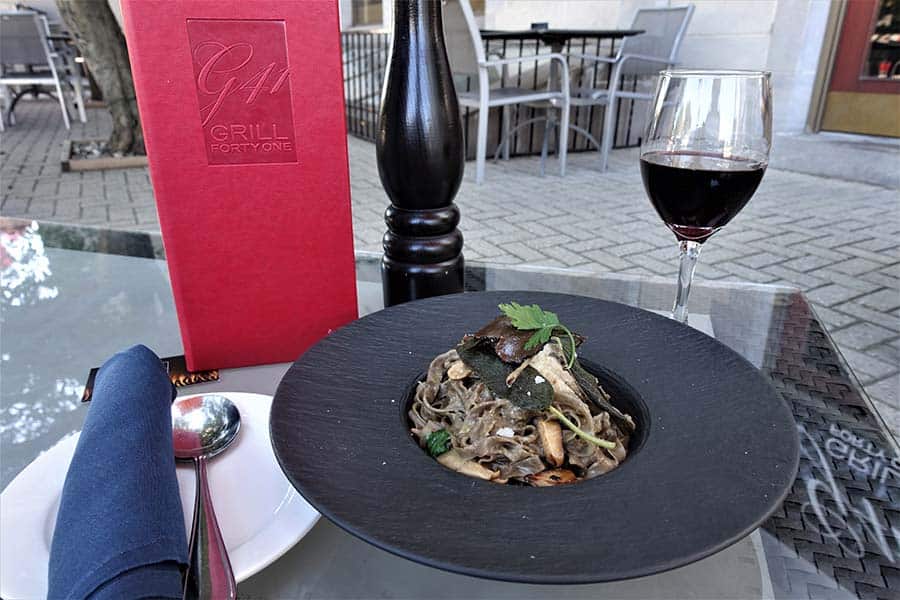 To understand their cachet (and taste-test their next-level luxury), I looked to acclaimed Ottawa chefs Rene Rodriguez of Grill 41 and Steve Wall of Supply and Demand. First though, I dug into Mother Nature's role in creating these rarefied treats, and discovered truffles grow in the roots of trees. Because truffles grow in the ground, sometimes over a foot deep, they are hunted using animals with a keen sense of smell, notably pigs and dogs. Italy has long outlawed pigs as truffle hunters, though, because they were "hogging" the prize, damaging root systems with their hooves, gobbling up the fungi, and biting off the fingers of those who tried to retrieve the truffles from their jaws.
Clearly, it's not easy to get your hands on truffles. Not only are they difficult to cultivate or find, their magic is fleeting. A very short shelf life contributes to their hefty market price. Just five days after being dug up, a truffle's hypnotic fragrance is halved.
While truffles are in high demand worldwide, they are most commonly sourced in Italy, France, Spain and Australia, which has become a top black truffle-producing region.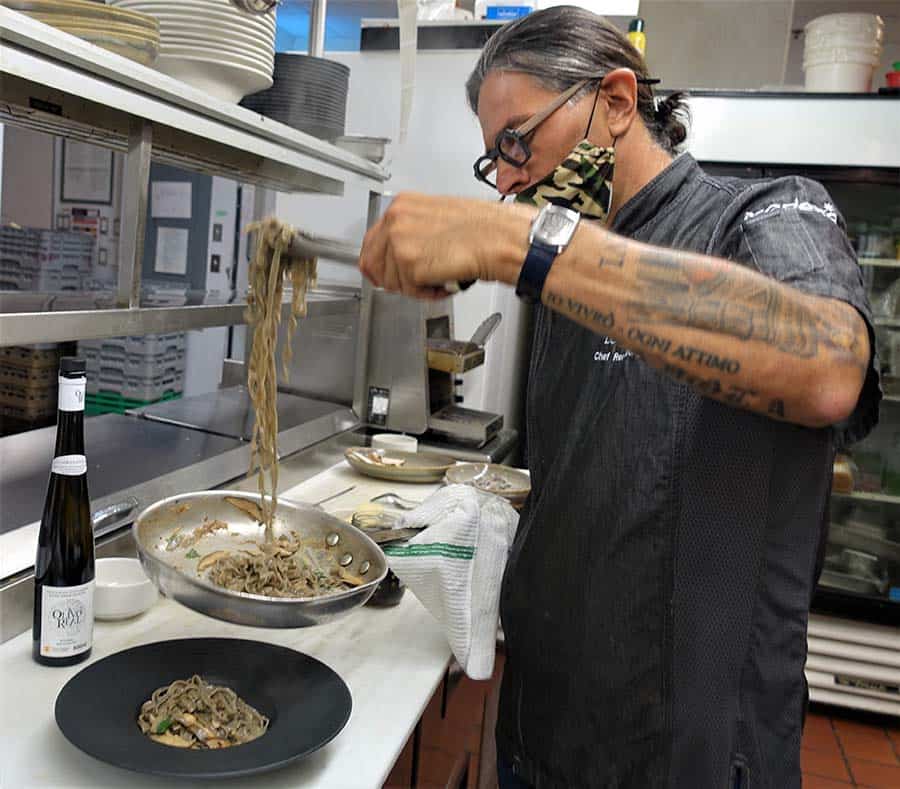 Unlike black truffles, white truffles cannot be cultivated. Primarily found in Italy and France, white truffles are grown by nature. White truffles from Alba, Italy, are considered the most exclusive, expensive truffles in the world, making the region a Mecca for truffle aficionados.
Ottawa Connection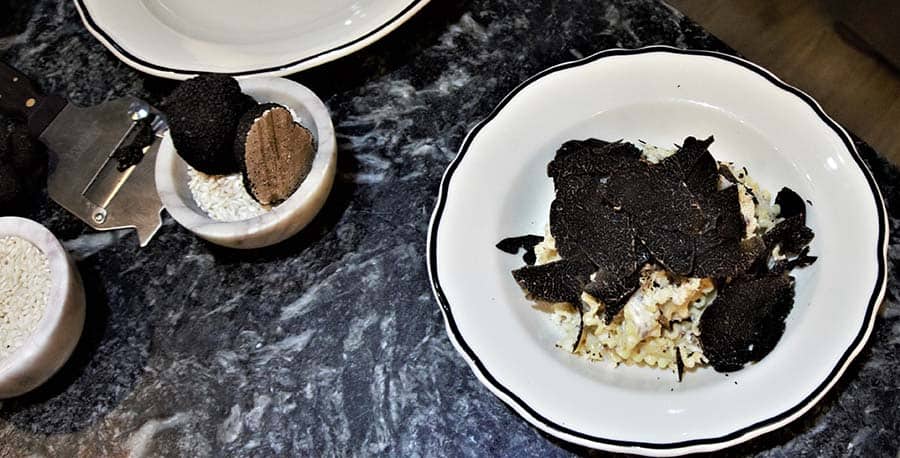 Can you enjoy truffles in the nation's capital? Yes, indeed. Chef Rodriguez (Top Chef Canada and Beat Bobby Flay winner) from Grill 41 in The Lord Elgin Hotel, 100 Elgin Street, and Chef Steve Wall from Supply and Demand, 1335 Wellington Street, share their thoughts on this exotic tuber.
"They are one of those ingredients where all the work is already done for you as the chef, kind of like oysters or caviar," Chef Wall notes. "You just have to use them quickly while they are still fragrant and fresh." A little can go a long way, and have a profound impact on food.
When asked for serving suggestions, Chef Rodriguez mentions my three favourite dining indulgences—champagne, caviar and Iberico ham—as tasty accompaniments. Better yet, Chef Wall suggests you "keep it simple. Let the truffles shine!"
A preference for black or white truffles is subjective, as each has a distinctive aromatic and flavour profile. Chef Rodriguez mentions that in his kitchen, he uses truffle paste, truffle cream, and fresh truffles when they're available from France. To see how, I joined him in the Grill 41 kitchen as he prepared a beautiful truffle dish. A small mountain of freshly made truffle fettuccine was waiting to be married with shiitakes sautéed in truffle butter, then adorned with fried sage and pecorino cheese.
Chef Wall says he mostly uses black winter truffles when he teaches his sought-after in-house pasta classes (supplyanddemandfoods.ca/pasta-classes). Truffles "do a lot to make the whole experience feel more special, with the whole tableside slicing and everything," he explains. "People generally already seem to know that they are special, even though they've never had them before. Often people are not entirely sure what is being served in the pasta class, which is how we like it, so it can be pretty fun to blow them away with a few truffle shavings."
When asked about internationally sourced truffles in his kitchen, Chef Wall says he's had white Albas, Hungarian honey truffles, black Périgord, Australian black truffles, and black truffles from Spain and China.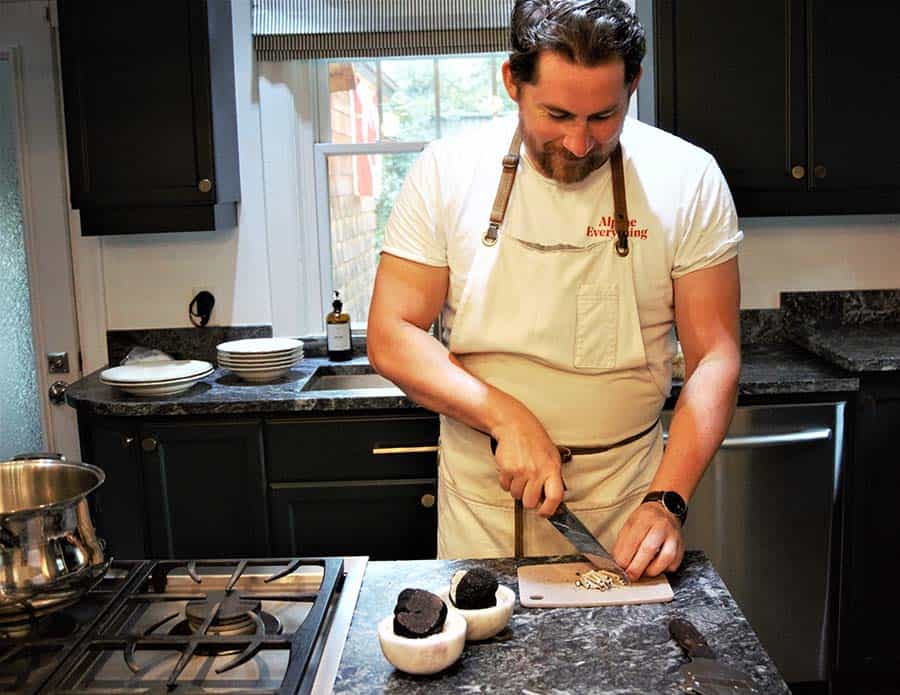 Thanks to Chef Wall, this lucky lady tasted the decadent Australian black truffle for the first time. The chef's rich mafaldine pasta with mascarpone was accompanied by an Australian black truffle ragù. It was truffle dreamland. As I can attest, both Chef Wall and Chef Rodriguez create mouth-watering dishes using truffles. I encourage everyone to set out on a truffle hunt, be it at a local restaurant or gourmet boutique. You just may discover a love for this elusive culinary treasure Mother Nature has had a hand in growing.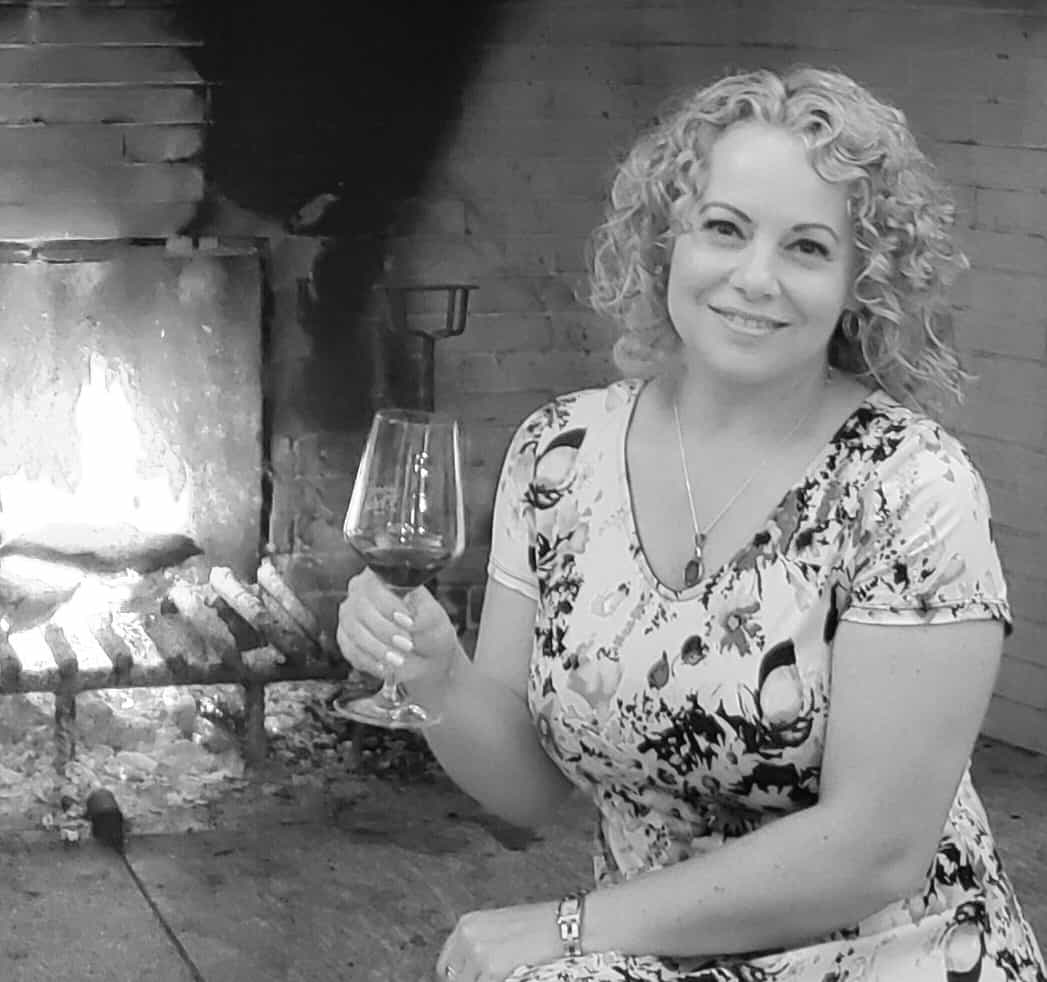 Brigitte Hasbron is owner of
The Food Tease
(www.thefoodtease.com),
a combined culinary and travel blog that highlights the best that food, wine, and travel have to offer.