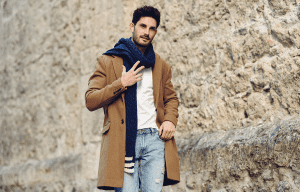 By Mitchell Kellar
The Luxury of Sustainability
As we enter a new decade, fashion sits near the top of a pile of the most wasteful, polluting industries in the world. Since the start of mass production, the fashion business has been tied to a number of ugly socio-economic problems such as sweatshops and child labour. It's also linked to environmental issues, including water and air pollution from clothing production, as well as soil pollution due to textiles quickly ending up in landfills and their chemical properties seeping into the ground.
Generally speaking, working conditions in garment districts around the world have improved. With stricter labour laws and government regulations, companies are now held to a higher standard in maintaining safe, clean factories, providing employee benefits, and paying a fair living wage. However, fashion's problematic impact on the environment remains a hot topic.
Over the last 10 years, there has been a huge influx of fast-fashion labels, with new brands constantly popping up. With an oversaturated market, the result has been more waste, and more and more clothing ending up in landfills after a short product lifespan.
One fast-fashion retail giant reportedly had about $4 billion worth of unsold inventory in 2018; the same company is notorious for destroying older items to make room for new ones. There are actually dozens of documented instances of brands incinerating their own products to keep the fast-fashion cycle spinning. Undeniably, there is a major problem with overproduction and manufacturing practices that are—literally—toxic.
The best solution? Don't buy trash. It is up to us, as consumers, to "buy into" change just as much as it is up to fashion producers to be accountable for what and how much they generate, and the size of their ecological footprint. It has never been easier to make educated decisions about how you want to spend your money. With the rise of e-commerce, retail is certainly changing; there is more choice and less willingness on the part of shoppers to settle for run-of-the-mill goods and mediocre service.
This is not necessarily a bad thing. Competition breeds creativity and in this case, quite possibly sustainability. We now have access to a wealth of information on the origins of products we are buying, and the merits or pitfalls of every brand we choose. Since shoppers are more informed, we are starting to see a shift in terms of where the money is headed.
The next five to ten years will see growth in the vintage marketplace, as well as brands utilizing recycled materials to create new garments while still minimizing waste. This is called upcycling. There is enough clothing on the planet to last us dozens of lifetimes, so turning to preexisting materials is ironically one of the most logical next steps for brands to stay current and in tune with market trends.
As for the vintage market, the old adage "They don't make em like they used to" runs true with clothing, and there are merits to adding vintage pieces to your wardrobe. Vintage shopping fuels a treasure hunt for exceptionally well-made pieces that have lasted the test of time and trends. It also supports local mom and pop businesses, and helps curb demand for new fabric.
Luxury is another noteworthy segment of the fashion market, and not only from a sustainability standpoint, but also because of the low quantity of high quality goods produced. Quality matters. To "reuse" another old adage," You get what you pay for," when it comes to shopping for fashion. That's especially true for practical, highly wearable wardrobe staples such as footwear, denim, or coats.
The rationale for luxury purchases comes from overall product lifespan, and cost per wear. Simply put, would you rather spend $250 on a pair of cheaply made sneakers that fall apart after a year, or spend $600 on a pair of luxury sneakers that last three years because of superior materials and craftsmanship? Hypothetically, the $600 pair would save you $150, and result in two less pairs of shoes sitting in a landfill over a three-year period. It might not seem like much, but when this concept is applied for every staple piece in your wardrobe over a 50 or 60-year span, it adds up.
We will all be better off in the long-term if we are mindful of where we spend our money and aware of what exactly we are buying into. If we consumers stop buying, fast-fashion brands will have no market. By seeking out brands that practice sustainability or work with recycled materials and by investing in high quality, built-to-last luxury pieces and vintage/consignment items, we can make a fashion statement that has real impact.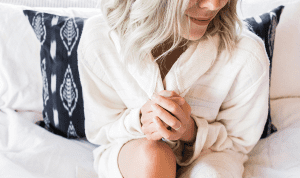 The Local Scene
More and more of the city's go-to fashion sources are creating and stocking sustainable merchandise. Others offer versatile, beautifully made pieces that are intended to last. If you have a favourite shop, ask about its environmentally conscious brands and designers.
Megan Duffield, of Duffield Design in Dunrobin, has developed a following thanks to her ultra-wearable, eco-conscious slow fashion collections. At Schad, 521 Sussex Drive, you'll find Maison Bedard, the luxury footwear brand by Canadian designer Jessica Bédard, and Smythe, the Canadian label that's revered thanks to its modern, timeless wardrobe essentials.
At Twiss and Weber, 443A Sussex Drive, Laura Twiss and Tonia Weber design, create and sell their chic pieces in house. These slow makers do custom orders too. And at The Outskirts, 2150 Robertson Road, you'll find the Eileen Fisher System, an elegant collection of versatile, quality essentials that can be mixed, matched and worn endlessly. theoutskirts.ca
Other Names to Note:
Pokoloko is a design-driven lifestyle brand committed to ethically made goods. Its Canadian team of eight friends, all under age 35, is based around the showroom and warehouse at 15 Boulevard Fournier, Unit 8, in Gatineau. The company serves as a connection to fair trade, premium-quality fashion and home products, and works with over 100 independent artisans on three continents. In the fashion category, Pokoloko specializes in Peruvian alpaca apparel and accessories, pure Turkish cotton scarves and robes, and printed kimonos from India and Bali. pokoloko.com
The Bobbins Production Studio specializes in small-batch, Canadian garment production. Based in Ottawa, it was launched in 2019 by Brandi Van Haren, Ivy Tessier, and Molly McAlea. At thebobbins.ca, these local game changers note they "value transparent, local production, and promise to engage in ethical fashion and support domestically-made products and services."
E.R. Fisher Menswear, at 199 Richmond Road in Westboro, has been an Ottawa destination for quality men's clothing for over a century. Its offerings include Canadian tailored clothing, Canadian made-to-measure and custom shirts, and an on-site tailor shop. erfisher.com
Frank And Oak, a fashion and lifestyle brand founded in Montreal, has been a certified B Corporation since 2019. That means it's third-party certified as meeting stringent standards of environmental and social performance, public transparency and legal accountability. Frank and Oak's Ottawa locations are at 297 Richmond Road and at the Rideau Centre. frankandoak.com