By Jennifer Geleta
Embrace all the hot possibilities for cold-weather dressing. Natty accessories, elegant cover-ups, distinctive day and evening wear, and kicky animal prints will add some spice to the months ahead.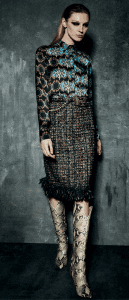 ANIMAL INSTINCTS
Strut your stuff with exotic style in these ultra versatile Manila Grace python print leather boots. anikboutique.com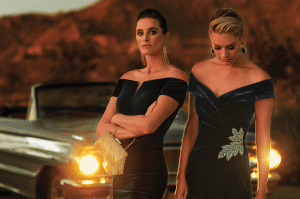 MELANIE LYNE
Melanie Lyne's curated collection of designs combines classic silhouettes with contemporary styling. Timeless prints, bold colour palettes and rich textures elevate carefully craft ed pieces for the office and weekend, as well as glamorous nights out. expertly tailored looks for every occasion. www.melanielyne.com

PASSION FOR CASHMERE
This fashionable cashmere coat with its genuine fur collar, from Pat Flesher Luxury Outerwear, will have you covered in style. patflesher.com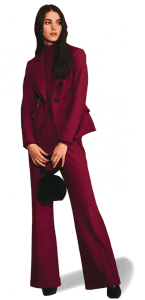 BOSS LOGIC
Transition from business to pleasure with effortless panache in this chic pantsuit by Canadian designer Iris Setlakwe. manhattanwest.ca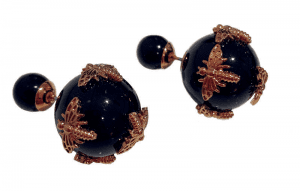 BEE FABULOUS
Elevate your look with distinctive drop earrings. The embossed bees add extra pizzazz. anikboutique.com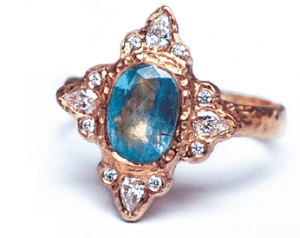 ANAT OF ANOUK JEWELRY
Creates jewellery in 14 Karat Gold with diamonds, sapphires, and other precious stones. Inspired by Mermaids Goddesses and the natural world her imagination and Creativity runs as deep as the ocean. Prices start at $1400. Available exclusively at Magpie Jewellery.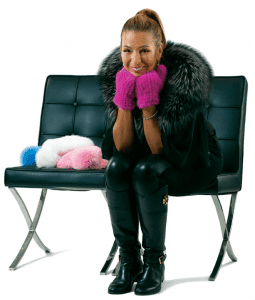 CHIC AND COSY
You can toasty warm and well dressed too. Stock up on essentials at Pat Flesher Luxury Outerwear. You'll find a variety of luxe accessories, from hats and scarves to mittens and more. patflesher.com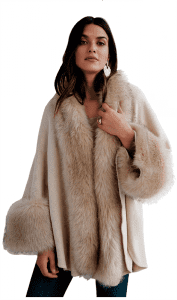 SEASONAL STUNNER
You will want to wear this beautiful, oatmeal coloured Joseph Ribkoff coat with faux fur trim all. the. time. Find it at Three Wild Women. threewildwomen.com