Designer Nora Zabarah Pucci opens chic bridal boutique
By Janet Wilson
Photography Laura Kelly
Ottawa fashion designer Nora Zabarah Pucci is saying, "I do" to the opening of Zarucci Bridal, an upscale boutique in Stittsville.
Located on Hazeldean Road, her charming shop features a spacious dressing area with inviting couches, a platform facing a mirrored wall and samples of her exclusive bridal and evening-wear collection made to fit and flatter women of any age and size.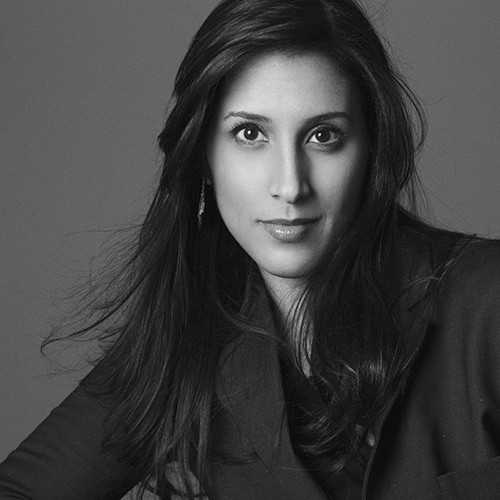 The 37-year-old made a splashy entrance onto the fashion scene four years ago with the launch of her form-fitting pantsuits and hand-embroidered gowns in crisp dupioni silk, lace, sequins and crystal beading. Her feminine silhouettes, fluid draping and quality fabrics garnered praise at area fashion shows and at Toronto Fashion Week, a few years ago. She also earned plenty of praise in September when Sophie Grégoire Trudeau wore a Zarucci gown to the National Arts Centre Gala.
"Being a Canadian-made brand and having someone of Sophie's calibre wear my gown was such an honour. I can't think of a better way to celebrate our nation's 150th birthday," Zabarah Pucci says.
A year ago, she revealed a chic wedding line of gowns with varying necklines and sleeve lengths, soft fabrics, elegant beading and sheer bodices. Zabarah Pucci made her second appearance at the New York Bridal Fashion Week in October, showcasing 12 Zarucci originals from her 2018 collection, entitled Lace and Grace.
"I've always wanted to create pretty things and would sketch gowns as a child. I really wanted to open my own business, so I signed up for evening classes at Algonquin College and Richard Robinson that specialized in lace, leather and silk and I took sketching and sewing classes."
Born in Britain and raised in Yemen, Zabarah Pucci moved to Ottawa in 1997 to study at the University of Ottawa. Armed with an MBA and working in the prime minister's office under then-leader Paul Martin several years ago, she decided to take the plunge and began her fashion business from her Kanata home.
The mother of two young children credits the support of her husband, Perry Pucci, who runs Cabotto's, a well-known Italian restaurant in Stittsville his parents started in 1976, for helping to make her dream come true.
"You have to stand out in the crazy world of fashion to succeed. It's not an easy industry as it's extremely expensive to get started and it's highly competitive. I've spent the past few years making contacts and building my brand and relationships with local retailers. My style — ornate but modern — is catching people's attention."
The fact that her custom collections, which start at $2,000, are made in Ottawa is a big draw for clients and the current generation of brides, says Zabarah Pucci, who markets her brand through social media channels and word of mouth. "Women like that my gowns are made by hand here and that I am in control of the quality. People appreciate good taste and quality. My goal is to create a strong Canadian brand that sells in stores across Canada. There is room in the industry for Zarucci."
For more information, visit zarucci.com