Morning glory
This holiday season, fill your home with love, laughter and lasting memories by treating family and friends to a mouth-watering display of delicious bites and treats.
Food prep, styling and photography by Anne Waters
Homemade quiche will take centre stage on your buffet table. Ingredients include eggs, cream, milk, leek, shallots, semi-soft cheese, bacon, tomatoes, salt, pepper and dry mustard. Topped with tomatoes and a mild mix of microgreens from Ottawa's Backyard Edibles (backyardedibles.ca), which include mild mustard, broccoli, kale, red cabbage and red beet.
Cheers to this martini glass filled with fruit salad: fresh slices of grapefruit and oranges that have been supremed, banana, kiwi, red and green grapes, mango, strawberries, blueberries and raspberries. Adults can add a nip of orange liqueur.
Spread the love with an assortment of butter, almond and chocolate croissants from the Fieldhouse in Perth. Serve with lemon ginger marmalade by Ottawa confectioner Mike Sunderland of Michaelsdolce.com.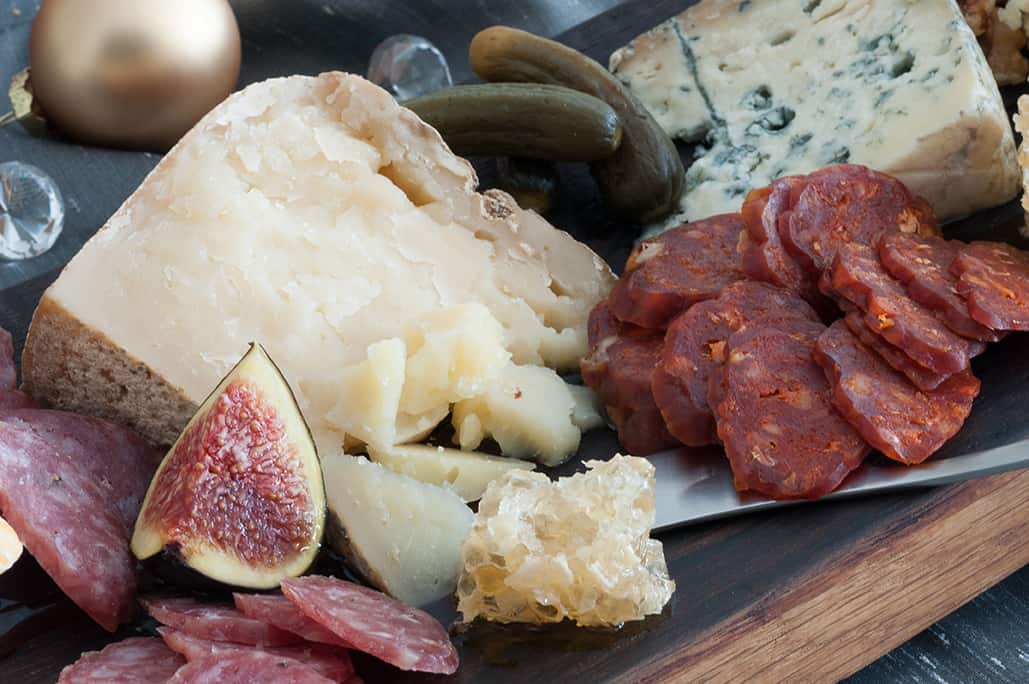 This sourdough waffle recipe from Sam Sifton of the New York Times is a real crowd-pleaser. Begin preparations the night before or make ahead, freeze and simply pop in the toaster in the morning and heat lightly. Serve with local maple syrup and top with berries.
Round out your savoury board with spicy maple pecans, red pepper and garlic jelly by ServiPro Farm, figs, peach slices, Pingue prosciutto wrapped like flowers and crunchy pork rind from the Piggy Market. La Maison du Gibier's Red Deer Terrine with Morello cherries, whiskey and cardamom is available at Herb & Spice.
This cheese and sausage platter includes Fromagerie du Presbytère's Elizabeth Blue, Milkhouse Farm & Dairy's raw sheeps' milk Tomme, slices of cured saucisson sec and chorizo from Seed to Sausage and a chunk of honeycomb from Nature Made Honey in Vars. The gherkins are from Ashton Naturals.