Enchant, Charm and Delight this Festive Season
By Melissa Milakovic
Photos by Rémi Thériault
According to Merriam-Webster dictionary, the definition of celebrate is "to do something special or enjoyable for an important event, occasion, holiday, etc." And what better occasion to go all out than this, holiday season? No matter what, how or where you celebrate, this year feels particularly ripe for over-the-top festivities. Get out the special-occasion-only tableware, pile on the ribbon and twinkle lights, light all the scented candles at once (gasp!) and even, dare I say, mix patterns with reckless abandon.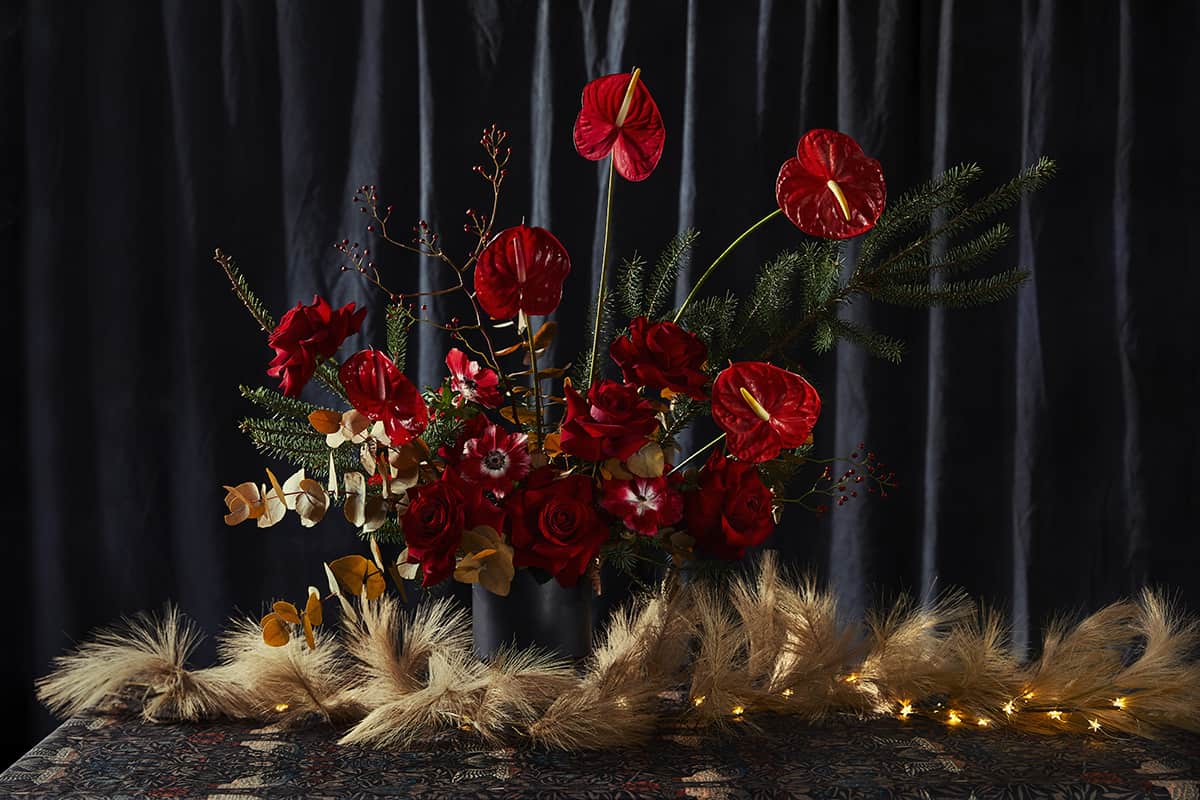 Enchant Your Dinner Guests
A tabletop is a mere stage for you to express your command of holiday entertaining; a blank slate for you to set the scene, the mood, and the ambience for the evening ahead. The key to anchoring your tablescape is in the tablecloth you choose. Whether it's a bold pattern or a solid colour, use it to guide your selections but don't fret too much about it being a perfect match. The joy of maximalism—which is what we're going for—is to let your inner artist run free.
Run a string of twinkle lights down the centre of your table to add a little more sparkle. Light as many candles of all shapes and sizes as you can, safely, to add an enchanting glow. Use multiple sizes and colours of glassware. Incorporate some sprigs of cedar or spruce you've snipped from your yard. Get creative.
To achieve the essence of glamour, you must be willing to go on a sensory adventure. Emphasize contrast in colour and pattern; play with shapes and sightlines; turn up the glam. Let the motto "More is More" lead the way.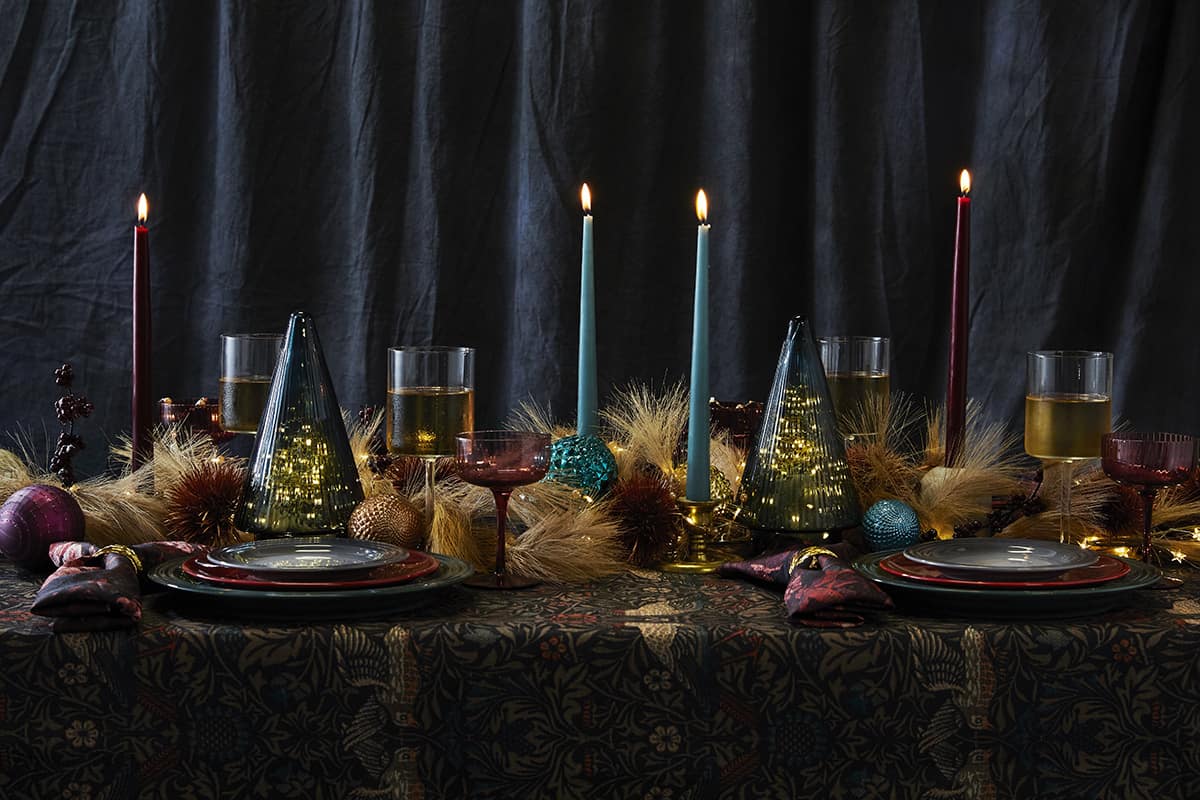 Charm Your Loved Ones
Gift-giving as a love language is one I speak fluently. Gift-wrapping is the cultural experience. It's the whole thing—the thoughtfulness put into the occasion—that is deserving of a gift in the first place. Spending time, effort, thought and money on a gift is no small feat. Elevating that experience for your loved ones by being attentive and deliberate in the gift-wrapping will not go unappreciated.
Receiving a gift is a pleasurable experience, part of which is the presentation: choice of paper, ribbon, accoutrements and even the card, of course. And while I know all too well that most people loathe the act of gift-wrapping, I am here to encourage a fresh take on the matter.
As with most creative pursuits, there are no real rules. If the act of getting the paper around the box with tape in all the right places stokes fear in you, YouTube is your friend. Then it's just ribbons, bows and fun. Use multiple ribbons for more colour, add an ornament or a fresh stem for decoration. The point is to make the outside as exciting and thoughtful as the inside. So pour a glass, get on Pinterest for some fabulous inspiration and make it magnificent.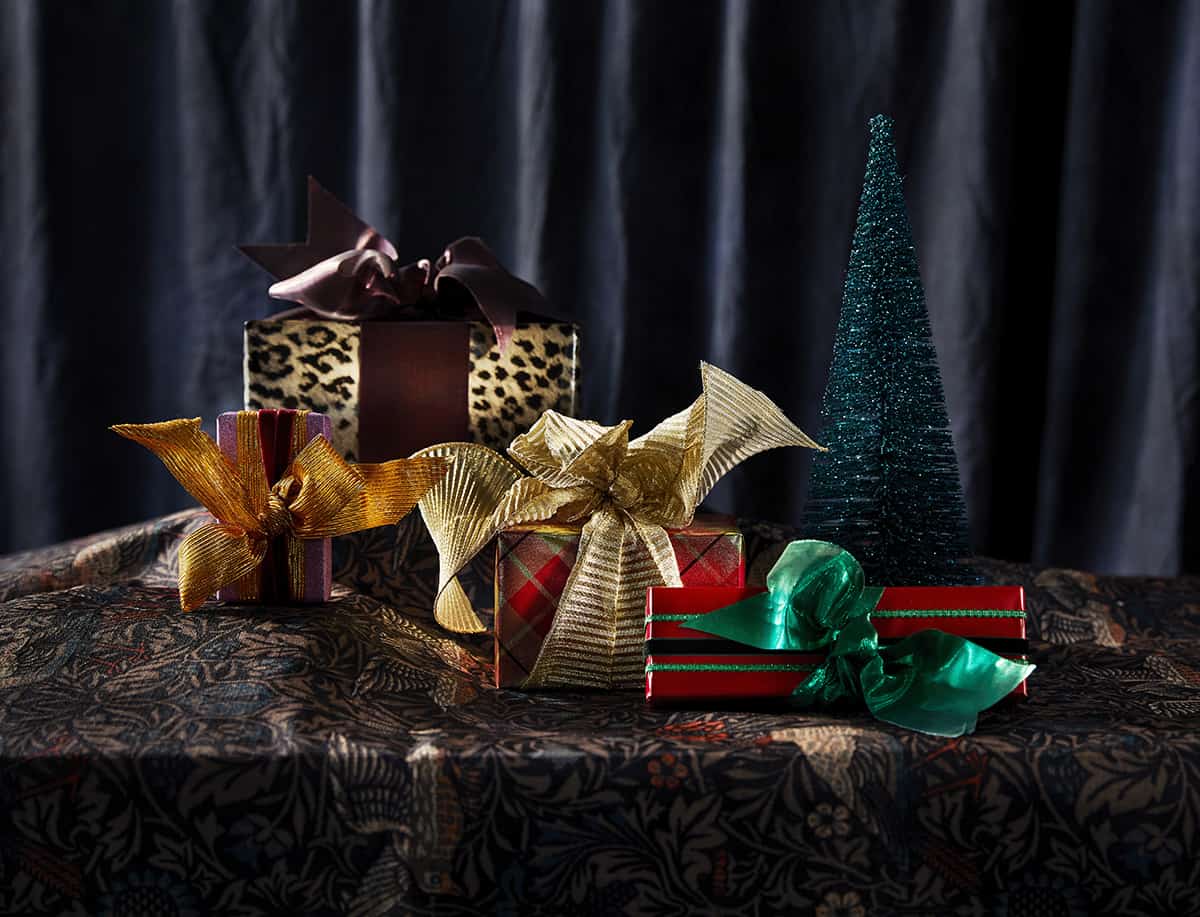 Delight Your Senses
Keeping fresh flowers in your home is the ultimate act of delighting your senses, particularly during the cold winter months. It's a wonderful contrast to look from the soft white and grey hues out the windows to the bright and bold colours of fresh blooms in your home. They add elegance and charm to the mix, especially during the holiday season.
I'll be the first to admit I'm an avid purveyor of grocery-store blooms. They're easy and pretty and unfussy. But when I'm celebrating or hosting, I turn to the experts.
There is an abundance of floral inspiration on Instagram. Check out the accounts of Leigh Chappell in the UK, Emily Thompson in NYC, Studio Mary Lennox in Berlin, and Vanessa Madely here in Ottawa. I had the pleasure of getting to know Madely last year when I was hired to do the rebranding for Bloomfields, where she is the lead florist. She started at Bloomfields when she was just 15, using flowers and stems as her preferred medium for more than 15 years since. As a botanical prodigy, her work is structural, evocative, dreamlike and ethereal. Madely's floral designs will thrill all your senses and shock you into delight every time you catch sight of your arrangement.
Having an arrangement made, as a gift for yourself or as the centrepiece for your enchanting tablescape, is the perfect amount of seasonal indulgence. It's an expertly arranged combination of joy, elegance, beauty and glamour that will add maximum appeal to all your celebrations.