By Julie Beun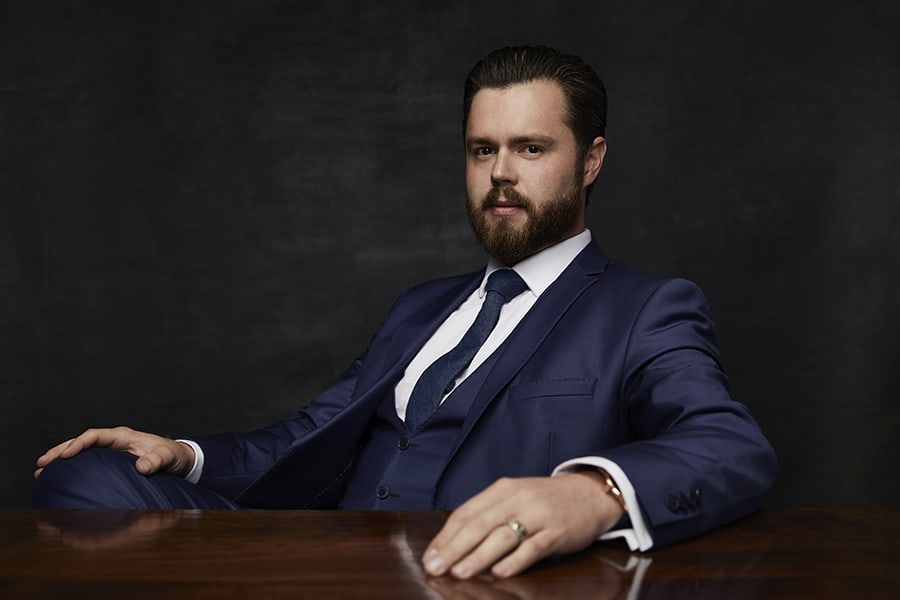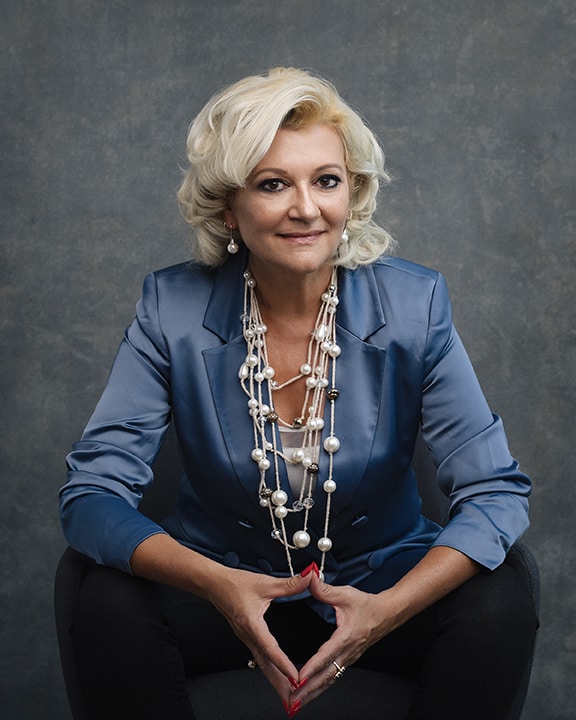 Julie Beun wasn't a fan of cannabis when she signed up as publicist for a tiny pot producer operating out of a basement in Centretown back in 2014. But within five years, she witnessed that company—HEXO Corp—became one of the biggest cannabis operators in Canada. It is the subject of her co-authored third book, Billion Dollar Startup: The True Story of How Two 29-Year-Olds Turned $35,000 into a $1,000,000,000 Cannabis Company. Here, she shares how it all came about.
It was a Friday afternoon in Grade 10 the first and only time I cut school to smoke a joint.
This was a big deal. It marked my first foray into the world of cool kids and the things they did. I was, after all, a deeply invested nerd who loved Star Trek, poetry and after-class chats with my English teachers at Earl of March High School. So, skipping school to race over to a friend's house with a fatty in my school bag had my heart racing at the very audacity, before I'd even lit up.
I wasn't sure what to do, so after pacing and giving myself a pep talk, I reclined on the couch, blazed up that big boy and smoked nearly all of what I recall as disgustingly skunky and acrid bud. Good thing I was lying down: I ended up so trashed, I hallucinated for two hours. At one point, I staggered to the pantry and choked down a piece of dry bread. (Total novice move, obvi.) It was terrifying and, dear reader, it put me off cannabis for a very, very long time.
Fast-forward an entire lifetime to the early summer of 2014. A friend who was a lifelong dope smoker popped by, excited about the Canadian government's legalization of cannabis for medical use. I scoffed: only a lunatic would get into such a risky industry.
A month later, I was one of those lunatics. I'd just met a bright 29-year-old entrepreneur named Adam Miron, who was hoping to start a luxury pot brand with his equally brilliant brother-in-law, Sébastien St-Louis, also 29. I was immediately hooked and pitched my services as publicist (and later, marketing content strategist and ad hoc corporate historian) for their nascent cannabis company, Hydropothecary, which they renamed HEXO in 2018. They had $35,000, a narrow little basement office in Adam's house on Spruce Street and not a lot else. No farm, no plants, no staff and no licence from Health Canada. But, oh my God, could they hustle.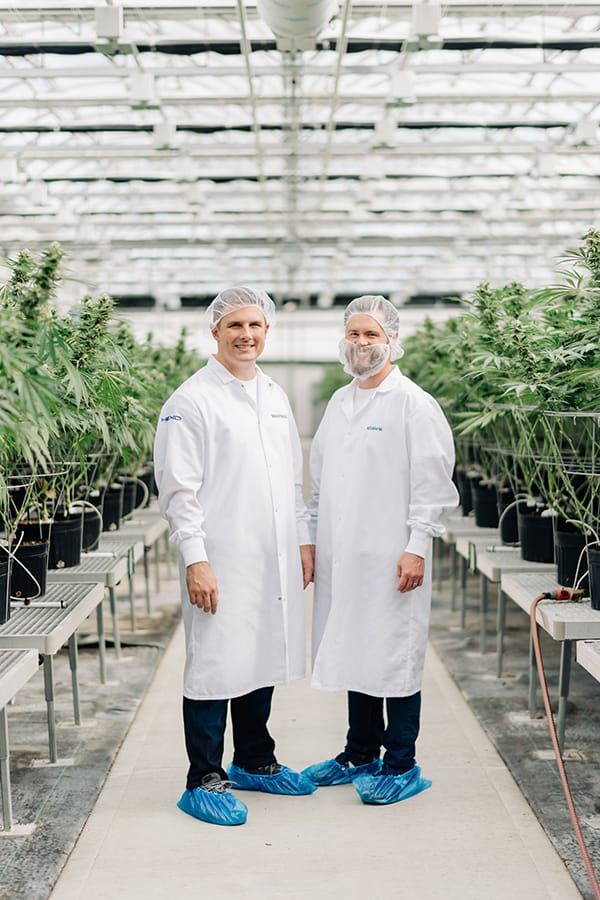 Hitting a Billion
Within five years, these two entrepreneurs turned that $35,000 into a billion-dollar cannabis company—yes, a company with a $1,000,000,000 valuation—making them two of less than 100 Canadians to have a startup reach that value within their lifetimes.They had grown from a handful of true believers working in Adam's basement to, at one point, 1100 employees in multiple cities working in the biggest and most advanced R&D-grade greenhouse facilities in Canada. They won national awards, launched multimillion-dollar financial deals, led brilliant teams that developed next-gen cannabis 2.0 products and turned what had been a grubby little ornamental shrub farm in Masson-Angers, Quebec, into a state-of-the-art, world-leading cannabis campus. These days, their stock (NYSE:HEXO) is one of the highest traded on the New York Stock Exchange—higher than pharma giant Pfizer.
If I hadn't written it all down as it happened, the insanely charged, hyper manic and ballistic growth of HEXO and the Canadian cannabis industry in general would have seemed like a fever dream. Yet it all did happen, just as recorded.
Recently, Adam and I reflected on where it all started, with Hydropothecary as a luxury brand. Back in 2014, while other producers were pitching to existing pot smokers, Hydropothecary aimed at the high-end consumer who prized exclusivity and quality. Adam wanted Hydropothecary products to be the best and the most beautifully packaged in glossy white Chanel-inspired boxes with black silk ribbons and iconic logo. At $32 a gram, the presentation had to be impressive.
But how do you market the people's plant to luxury consumers? Amongst other things in 2015, we ran focus groups aimed at figuring out how to reach upper-middle-class women whose family physicians categorically refused to prescribe cannabis or see it as an alternative treatment for depression, anxiety and insomnia.
We had gathered a dozen well-heeled, gorgeously dressed women at the Albert on Bay Hotel. We wanted to know what they thought of cannabis and, more importantly, if they'd ask their GP for a prescription.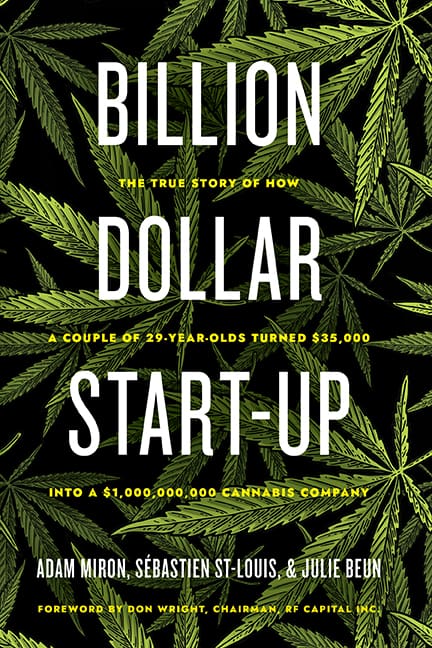 "I wanted that market and I was convinced we could get it to work," Adam said. "We thought we'd host an event, have them come in the back door, give them champagne, meet a real doctor who could determine their eligibility. The flaw was that it meant they had to cheat on their GP. And they wouldn't do it," Adam recalled, then laughed. "I remember at one focus group, you pointed at the fancy sandwiches we'd ordered and said, 'We need to rethink the lunch we're offering, Adam. These women don't do carbs.'"
In the end, Adam pivoted away from the luxury market. "The demographic had the money, had the desire, but they didn't have any idea cannabis was an alternative. It was like selling them a screwdriver and telling them they could drink a milkshake through it," he says, regretfully. "We were so close to having it sewn up. We tried something that was a good idea at the wrong time."
In the end, the move away from luxury weed—in part because of outrage over the price—ultimately led to HEXO's success with middle-of-the-road consumers and shareholders, both on NYSE and the TSX (TSE:HEXO). In recent years, the company has added a higher-end brand, Original Stash, as well as another mid-market product line, UP, to its product offerings.
"It is ironic, though," says Adam, who is now executive chairman of Brane, a multimillion-dollar crypto currency company. "Luxury cannabis products are now making their way into the storefront cannabis retailers. And those upper-middle-class women? It's hard to tell who's who when you're wearing a ball cap and sunglasses."