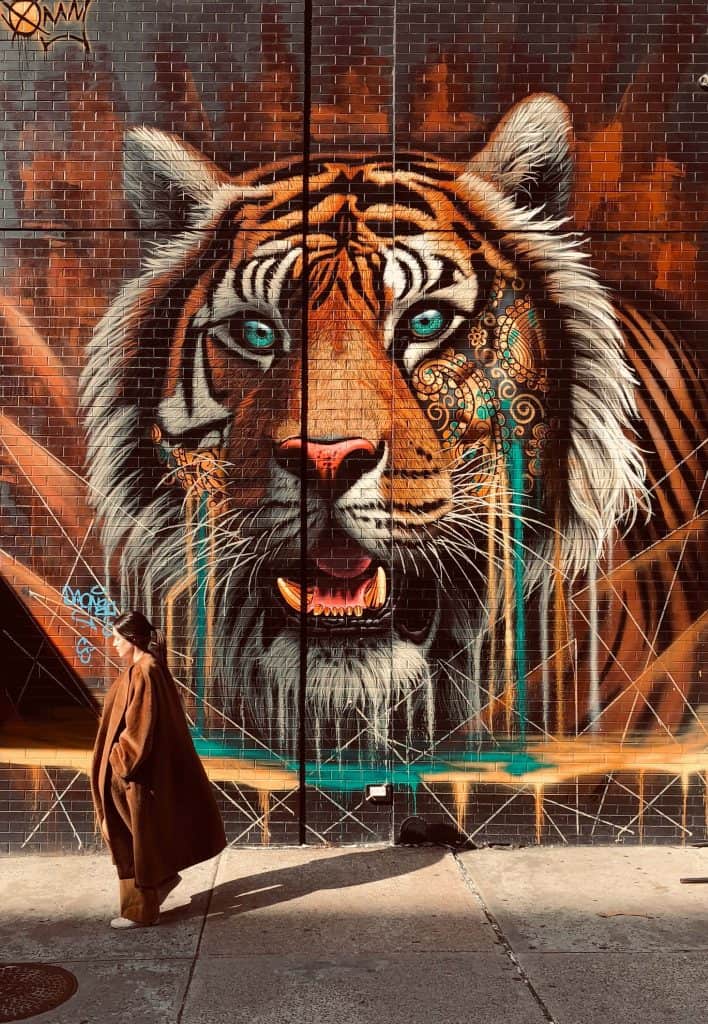 The lower everything side of NYC
Written, styled and photographed by Henrietta Southam
Soul and authenticity – one may not exist without the other. All great adventures seek this combination in their pursuit of the unique. Road warriors want to see the unseen, feel the unknown, acclimate with the strange. The purpose however, of my trip to the "Greatest City in the World" (according to my father's gospel) was somewhat perversely inversed: I was on the lookout for the New York I knew and had loved in the late 80s. I wanted to go down memory lane and see what I had known, feel what I had experienced and revel in the familiar. I wanted to undo the adage "all good things come to an end" and I knew where to look if I were to be successful: The Lower Everything Side.
That place doesn't exist you say? It most certainly does, and not the least because the word is now in print with accompanying images and you were booby-trapped into the revelation of its existence. Before you throw this down and shout "fake news," let me explain myself. It is a play on the letters LES which stand for Lower East Side, but also includes the gem NoLiTa (acronym for North of Little Italy), the Bowery, and a tad of Southern Soho (acronym for South of Houston). I couldn't go to New York and ignore my old haunts for the sake of producing an authentic investigative piece on the state of Manhattan's soul; instead, I firmly believed I needed to take the pulse of the neighborhoods I knew well, in order to understand the magnitude of change three decades of regulating urbanites wrought on my piece of history.
Over the course of two business trips, as a director on the board of The Council for Canadian American Relations, I made a conscious choice to find hotels in LES At first when I sought them out, I closed my eyes and for a brief moment I had the grandiose thought of myself as a sacrificial lamb sent to slaughter for the glory of a Pulitzer prize winning piece. Expedia quickly punctured my heroically pompous dream. Public Hotel had just opened to great celebrity fanfare and I immediately booked there thinking I could start at the birthplace of where all things go horribly wrong: "Death by Hipster" is a raw reality. They adore you, they adopt you, they eat you up and laud you, until…they desert you for the next cool thing.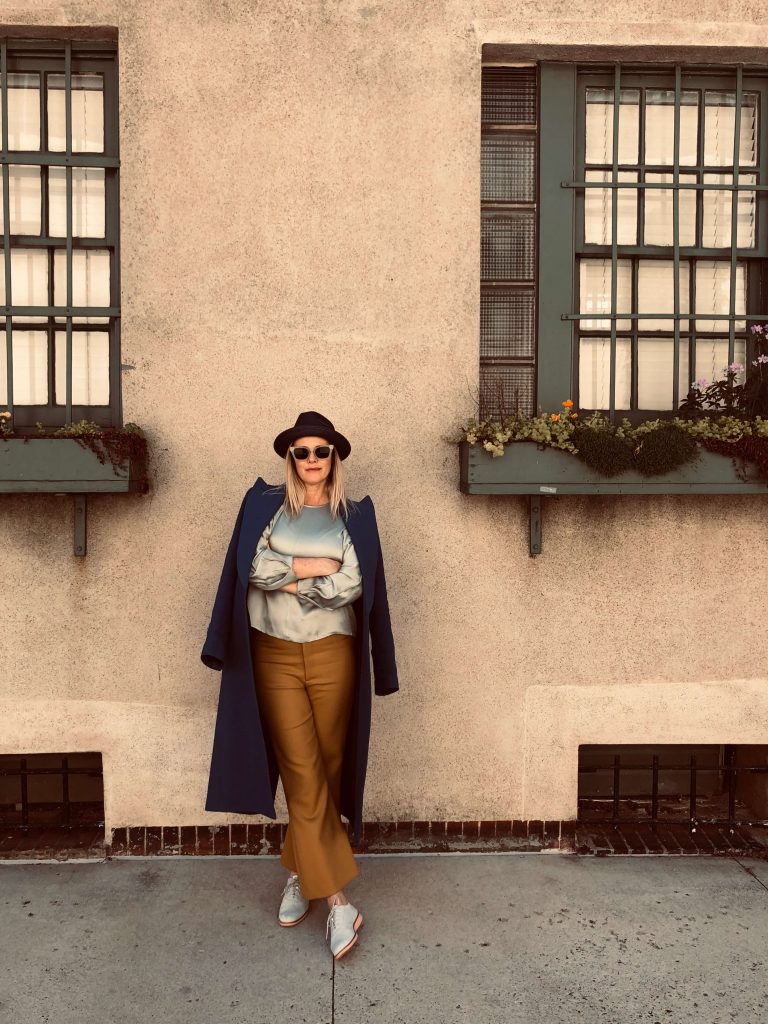 Unless of course, great design saves you from irrelevancy for generations to come. Enter the greatest duo in architecture of the 21st Century: Herzog and de Meuron. The Swiss dream team were given a mantra suitable to the zeitgeist with its counter cultural "Populist not Elitist" dictate and designed a coolly elegant disruptive middle finger high above the dispersing of the tenement slums. Bamboo, polished cement and bleached wood encapsulate large areas made to not only hang with friends, but also with strangers. There is one sofa in the lobby, and although it spans 50 linear feet in a 'U' formation, there is no other option but to sit next to a person you do not know, much like one would on a bus or subway. Free wifi and plush seating act like a sugar trap for fashionista flies. Lobbies are the new bars and thankfully there is one there just for that purpose. You need not have a hotel room to work and drink there, the buzz and drink tabs make this a commercially viable option. The coolest part of the lobby, aside from the yellow felt pool table, is the wall of three-tiered bleacher seating where tiny trays every seven feet would be able to support one's laptop. The rooms are small, but oh so cleverly laid out with saffron mirrors and transparent walls, touches of Calacatta marble and miniature gold venetian mirrors, that their impact is more 'lush cocoon' than 'boxy rat lab.'
For a few days last November, I was able to tour LES with my friend the very talented and exceedingly beautiful Whitney Lewis-Smith, whose art pieces distill much of the same feeling one gets from these streets: their magnetic dark mystery draws you in hypnotically, nearly against your will. Instead of revulsion, the grit and grime of the surrounding buildings call for propulsion towards their innards. Exploring the hodgepodge of makeshift shops and pop-up galleries can keep you busy for days. The quick turnaround of these artistic havens, suits Andy Warhol's most famous line to a T. Besides underlining the one American trait of industriousness, these places all afford their owners their well-deserved (and fought for) 15 minutes of fame. In this vein, I would say the Lower East Side is to our times, what Soho was last century: a complex labyrinth of hungry and talented artists who feed on themselves while offering up their soul unabashedly to those who venture into their lair.
It was Whitney who told me about the Ludlow Hotel and as soon as I walked into the firelit lobby for an amaretto spiked latte, I knew I would come back and stay there. Six months later, on a beautiful Spring day in May, my powers of manifesting made good on their promise. The Ludlow Hotel is a gem. I could not conjure up a more perfect place to appease all my few, but very demanding, needs. The design is appallingly perfect in my estimation. In layout, proportion, light and texture, this is one inspiring dwelling. It is daring in its confirmed brutalist character: the spiked edges of the chandeliers are not foreboding, but exciting; the thick nomadic berber carpets soften the bricks and raw exposed beams; the vintage serpentine SeDede sofas in piano key tufting and sequoia marble coffee tables, add sophisticated allure to the pronounced 'shagadelic' vibe; the use of organic materials like the Apparatus Studio horsehair sconces and the shearling covered Milo Baughman sofas, is only second in luxury and originality to the two Keith Haring artworks.
Their restaurant Dirty French has the best avocado toast this side of the border and the most authentic bistro vibe I have come across this side of the Atlantic. The rooms: may I please just talk about the baths? The bathtubs fill quickly and are very, very deep. The brass fittings are all repurposed and a sight to behold. The various scents of the shower gels, shampoos, conditioners and body creams kept me in that room longer than in my own bathroom at home. It was so lavish, I had a bath every day I stayed there.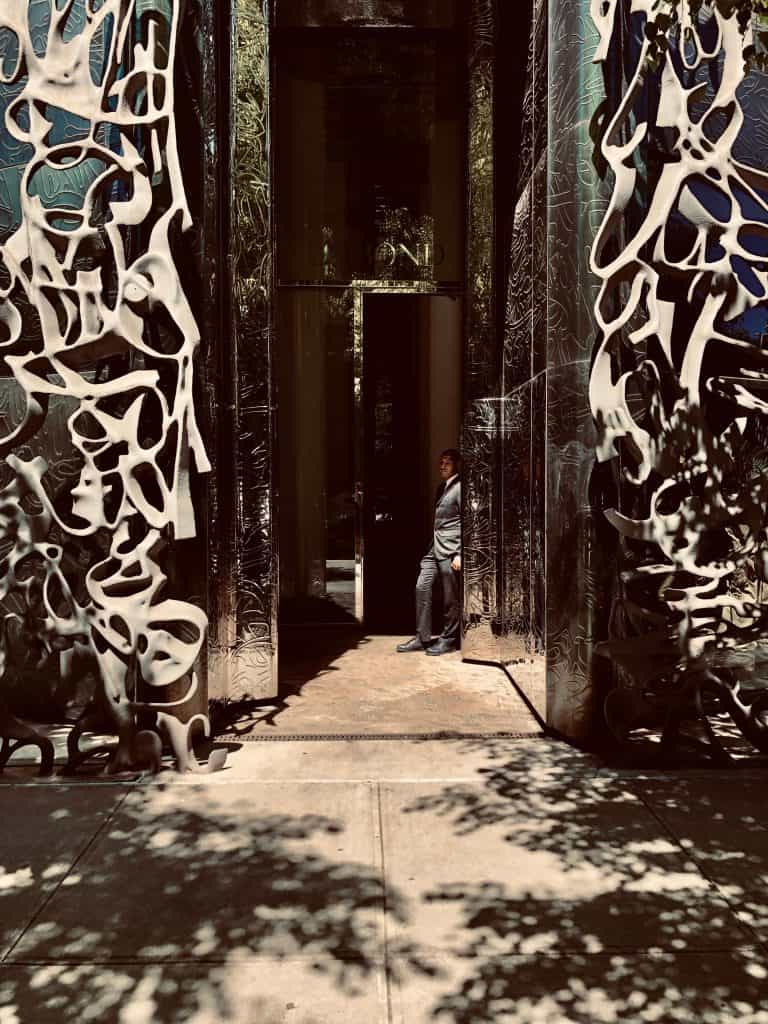 Looking and smelling good gave me a great foot-up on the marathon walk we undertook on our first and only free day when I brought my lovely Peter on a personal tour of where I once lived, ate, performed and window-shopped with all the accompanying little snippets of glamorous stories made better with age.
That window on the second-floor walk-up on Mott street? That's where my seven-year-old son, Leonardo, swung his four year-old-brother, Orion, into the wrought iron bed post and tore his jaw open.
That hotel on Bond street? That was Bear Studio where I performed my only Off-Broadway play and where this scrap-py, gay, Australian actress Kate Winslet was rehearsing in the same space. That bar 7B? That's where I turned down this emaciated English actor Jude Law because he had peroxide hair and bad skin.
Those seats right there at The Bowery? That's where I celebrated my 24th birthday with Tommy and Andy Hilfiger, who brought one-half of the young prodigy rap duo Kris Kross (whose chart topper, Jump, went double-platinum that year) to whom I recommended bedtime when it got late.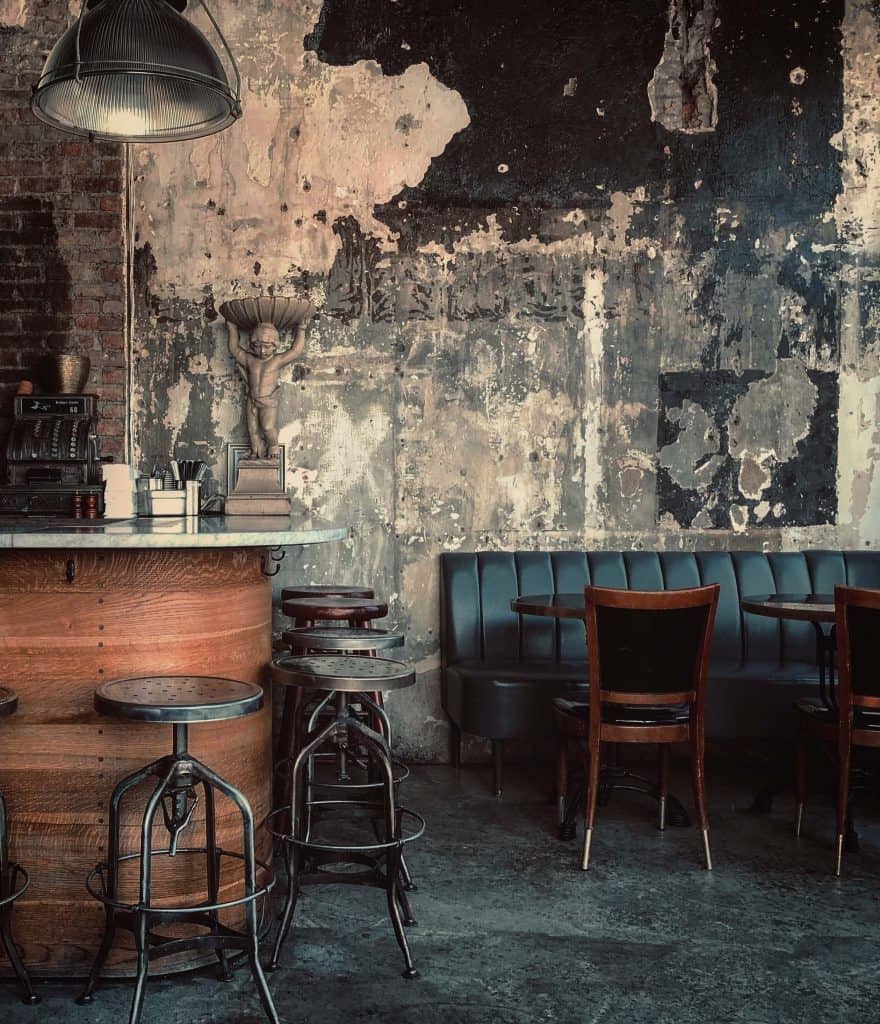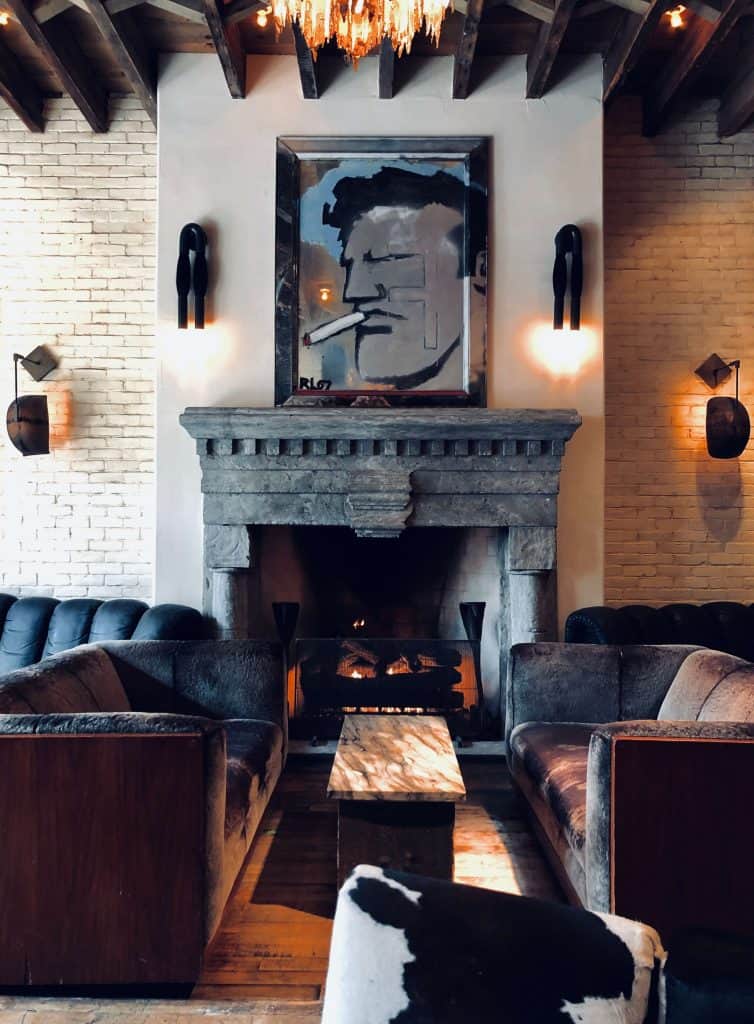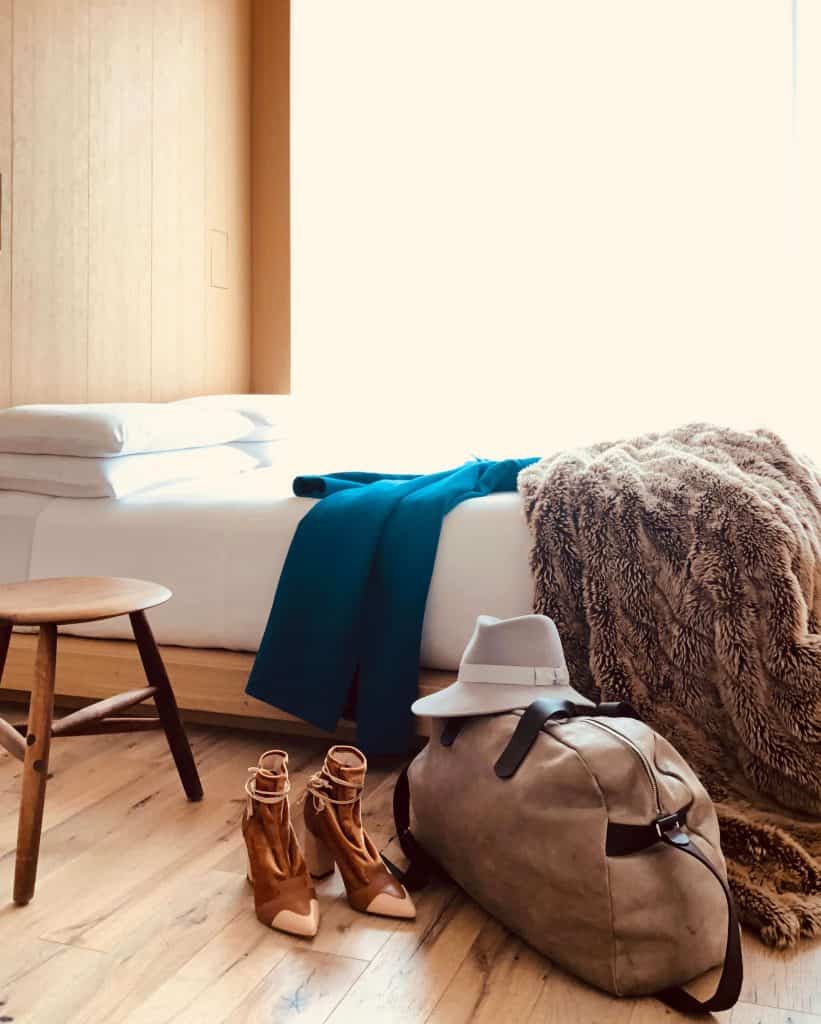 To me, the best clothing stores in Manhattan are all here. Nolita and Bowery are peppered with unique brands that you can only find there or in Paris and L.A. This means that you will be buying something no one else has, a beautiful piece made nearby by hand by someone they know, and their timelessness guarantees their value over time. If I had to come up with a defining feeling for these jewel-like mom and pop boutiques, it would be optimism. Their design is ultra-polished without being slick, invitingly luxurious without being repellingly exclusive, and in of themselves little masterpieces of exotic colours and off-beat vintage finds. To top these beauties off with a suitable crown, most of these places have gone through the effort of installing stupendous floral arrangements worth the trip alone. The fresh-cut flower game in LES is as strong as it is breathtaking.
I came to my Lower East Side in search of soul and authenticity, ready to dismiss anything new and improved as contrived and trite. What I found was a village of creatives—be it artists, restauranteurs, designers—in a freshened more colourful setting, at the fraction of 'danger and dread,' than back in the pre-Rudy Giuliani days.
Magnificent street art, both in scale and subject matter, serve as exuberant expressions of freedom of speech and the pitch-perfect backdrops to the myriad of happy-go-lucky eateries and bustling shops that have opened in the last couple of years, in a place where magic and music came to dance before being killed by crack and complacency. LES is still the real Big Apple deal and a 'must stay' for my wary and weary road warrior kin.